It's going to be quiet around here today,
but I wanted to share with you the new art on my chalkboard door.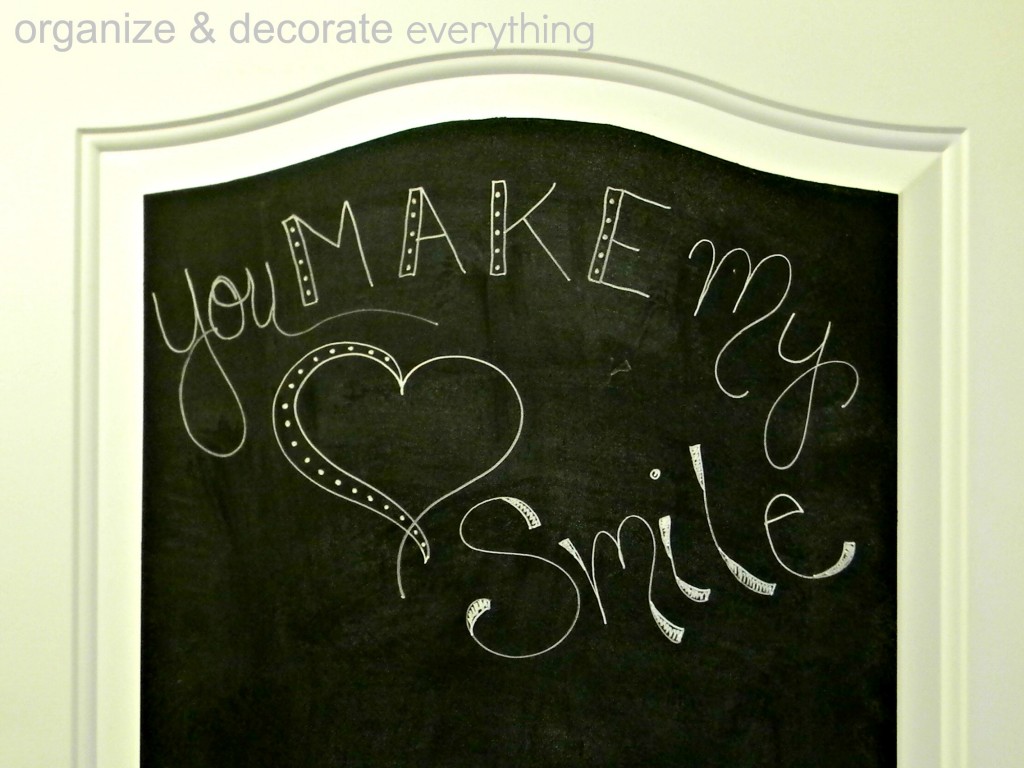 I'm feeling a little lost but very blessed today.
My family, friends, and so many wonderful people in my life "make my heart smile".
I hope you have special people in your life that make your heart smile and feel full.
Have a Beautiful Day!