I'm so happy when Anne comes to visit. She has the best ideas. Today she is sharing an awesome idea for a beginning of the new year party. Why not start the year off right and form a friendly group to encourage each other. Have a Healthy New Year Party to get you started on the right track. Here's Anne to explain the whole idea:
Happy Holidays everyone! Today I am sharing some inspiration for a Healthy New Year Party for you and your friends. I know what you are thinking. "No way! Is she seriously talking about health and fitness right now! I am up to my elbows in granulated sugar and candy canes!". Me too sister, me too.
In the midst of all of the baked goodies…the cookies, and cakes, and breads…not to mention the parties and dinners full with rich, wintery, yummy foods and cocktails we are all experiencing this time of year, it is probably hard to even think about fitness and health. But, let's be honest here. The New Year is only a couple of weeks away and with that comes the resolutions–I will eat better; I will exercise more. Why not start off your New Year with some healthy habits with some of your besties? That is what today's post is all about! I am even including a free printables you can use to get your soiree in gear!
Here's what you can do:
Chose a date shortly after the new year. Print out your invites from here and send it to some of your friends that want to get fit too.
Start your party off with a walk around the neighborhood then come home to enjoy some healthy snacks or breakfast to fill your bellies. What to serve? Let's take a peek–
I personally could never do a morning without coffee, so at my fitness party that would be a given. As for the other beverages–skip the sugary juices for your breakfast and opt for some flavored waters. Here are some great combos: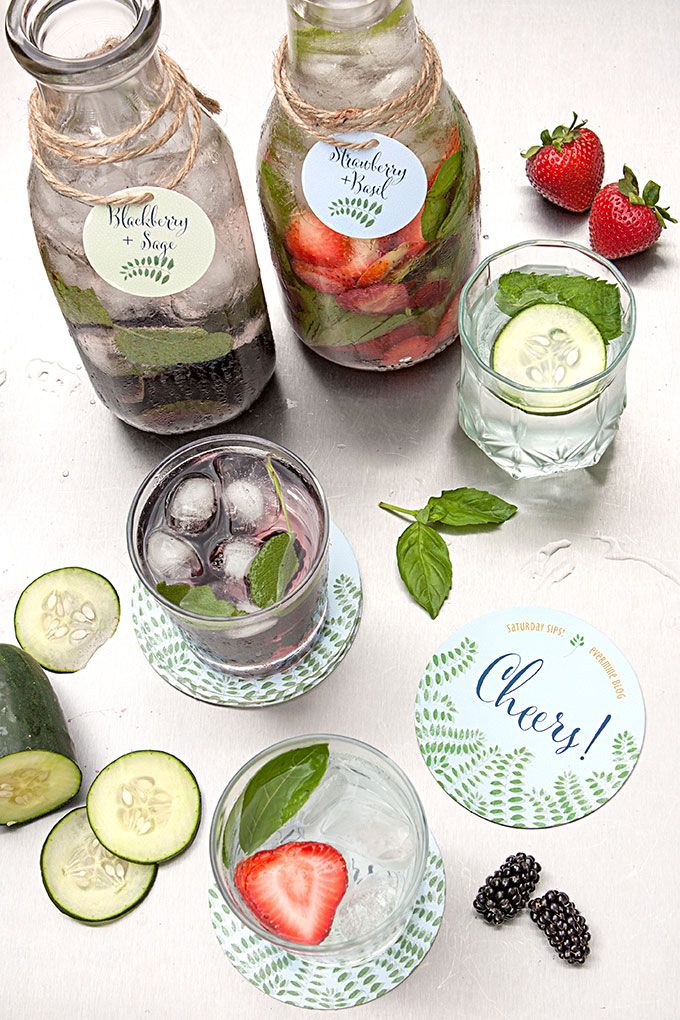 Blackberry Sage Water and Strawberry Basil water, via Evermine Blog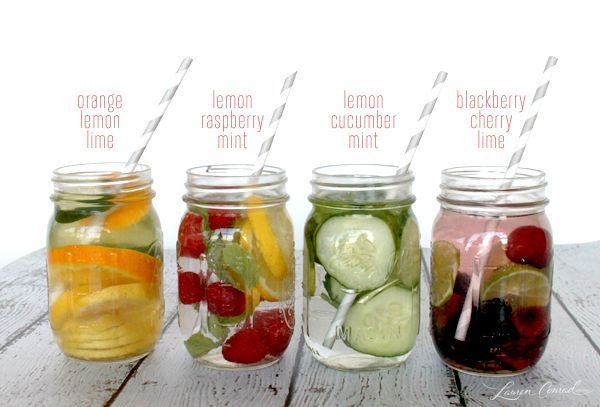 Orange Lemon Lime, Lemon Raspberry Mint, Lemon Cucumber Mint, & Blackberry Cherry Lime via Lauren Conrad
On your way to a healthier you, don't feel like you need to skip carbs…just use them wisely! And stock up on fresh fruits and veggies and protein. You can never go wrong with make your own yogurt parfait bar, just be careful of the granola. It sounds healthy but you would be shocked to know how much sugar is in some. Opt for a homemade granola that uses honey, agave, or syrup for the sweetener. My family loves granola and whenever I make it from scratch it hardly lasts two days. Here are some healthy options to serve at your station: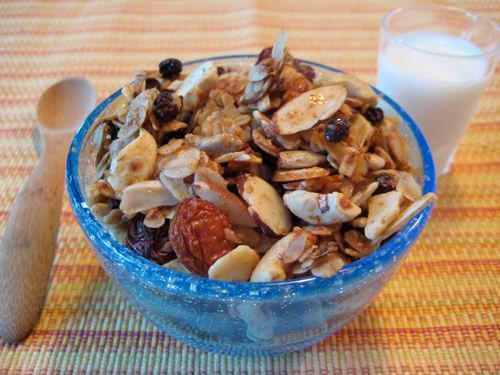 Wee Granola via Weelicious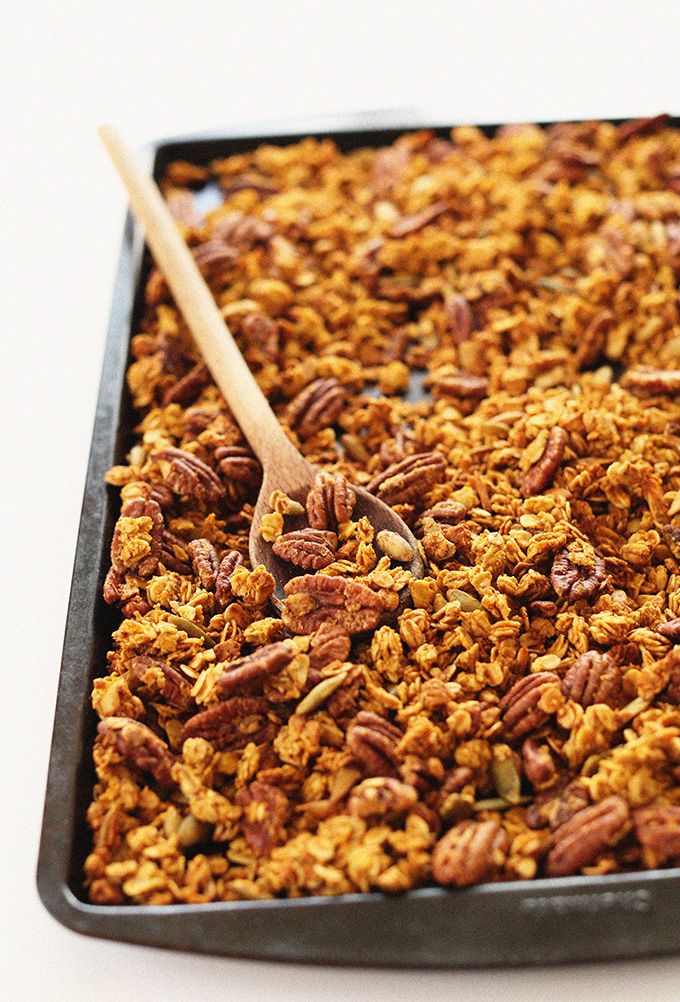 Pumpkin Maple Pecan Granola via Minimalist Baker
Peanut Butter Granola via Table for Two
Set out all of your ingredients for guest to make themselves!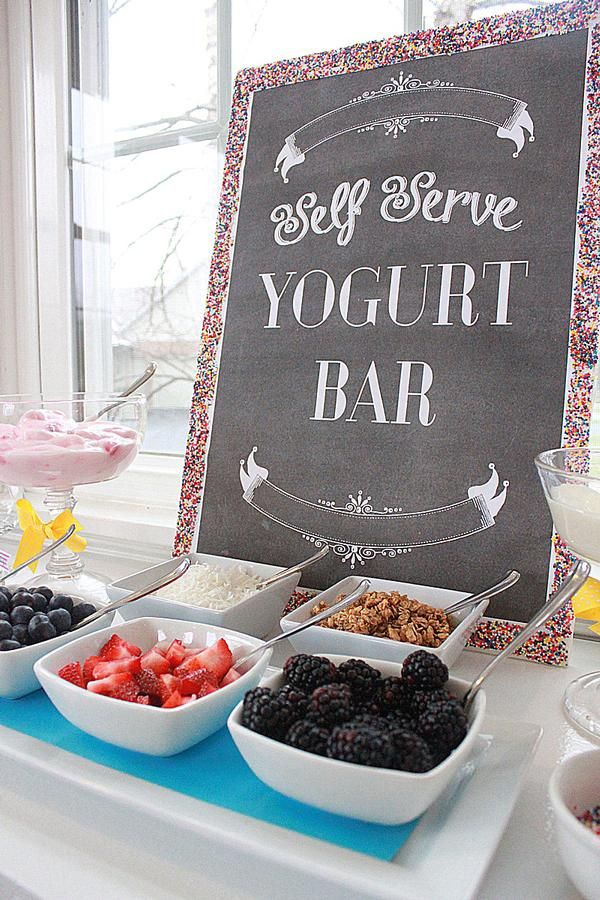 image via Hostess With the Mostess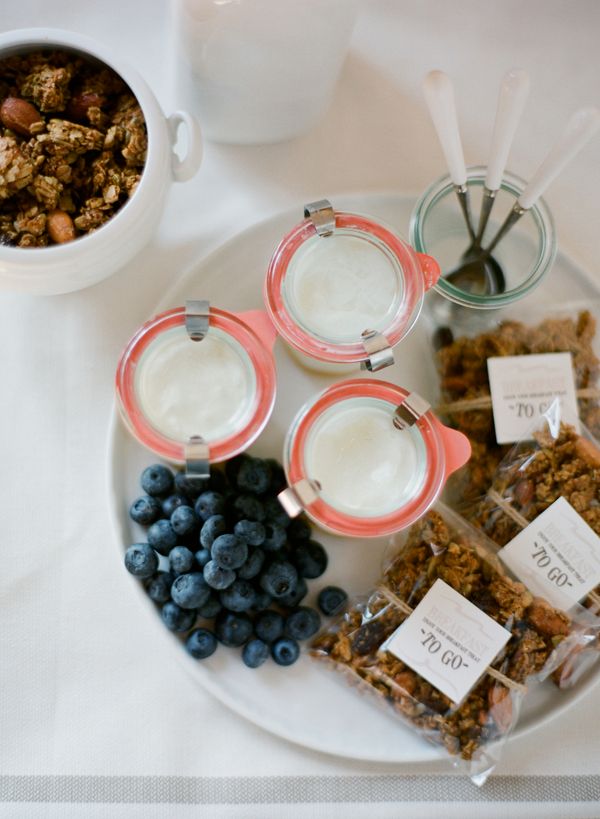 image via Southern Weddings
Some other good healthy breakfast options (not just for your healthy party) include crustless mini quiches or baby frittatas.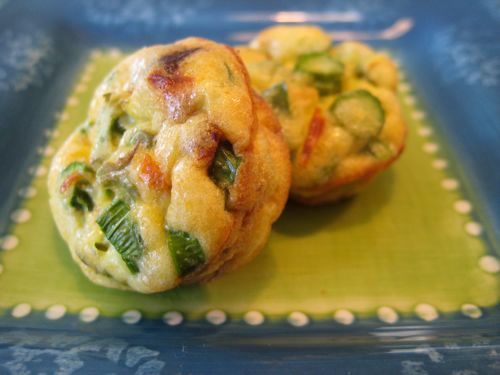 Baby Frittatas via Weelicious
Crustless Mini Quiches via Will Cook for Friends
Include some snacks or inspiration for your friends to take home. After all, you want to continue the healthy habits beyond one day, right? Here are some ideas!
And last but not least, don't forget to adorn your little goody bags with a tag, sending along motivation and thanks! Download it here!
Hope you all have a Happy Holiday and a healthy New Year! See you in January!!!
What a great idea and the menu is amazing! Thanks for another great party idea, Anne! I can't wait to see what you come up with next month.
Anne