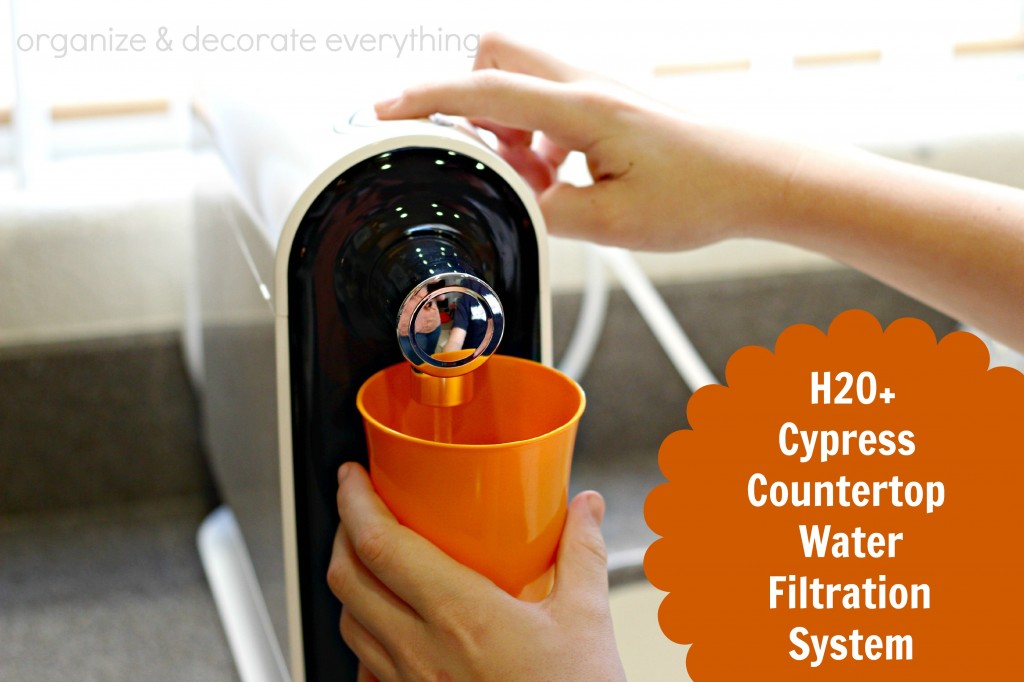 I was asked to review the Brondell H20+ Countertop Water Filtration System and jumped at the chance. You see we have recently moved and the water in our area is a little less than desirable. I was going a little crazy not being able to get water out of the tap.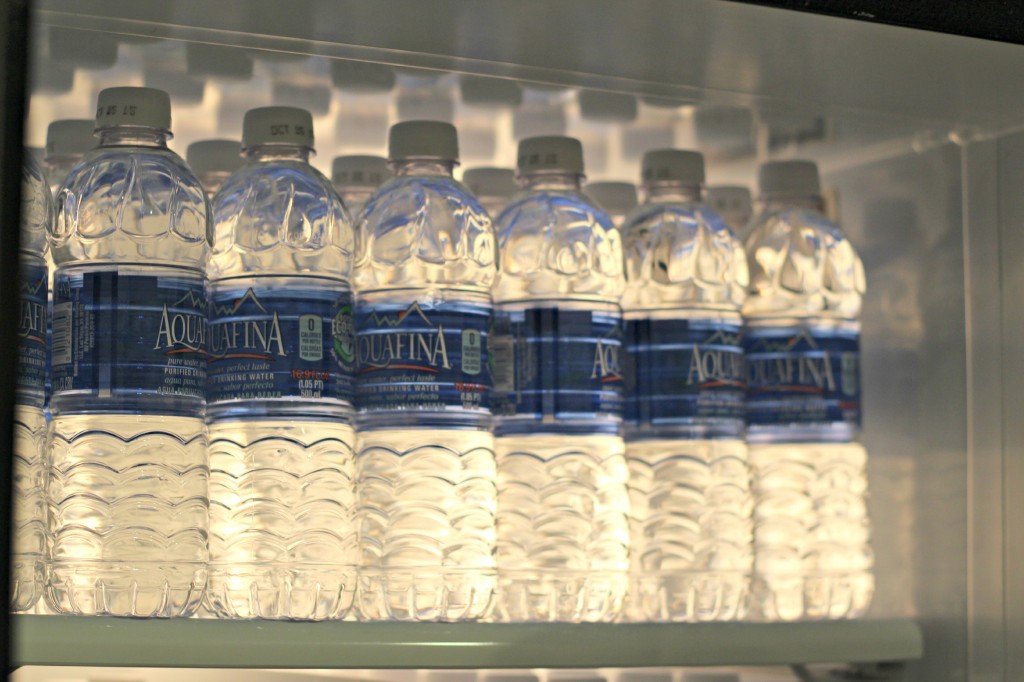 This is how the top shelf of our refrigerator has looked for the last 2 months. And frankly it's been a pain keeping track of all those water bottles. When we get one out we put our initial on the lid so we don't get it confused with someone else's bottle.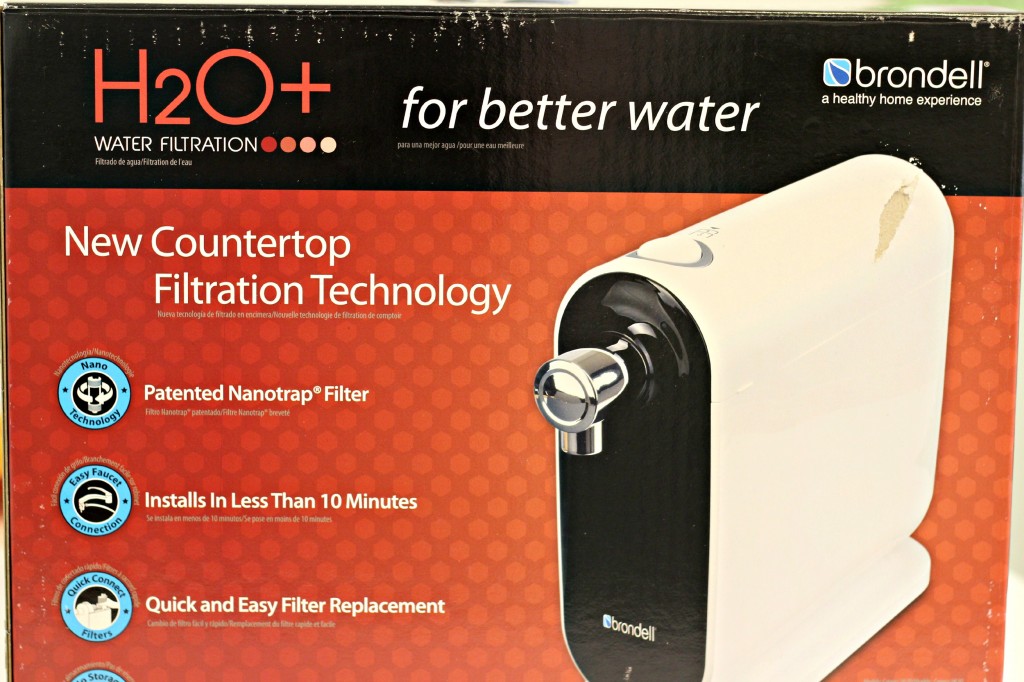 Everybody was happy when we received our new water filtration system in the mail. Better yet, was how fast and easy it was to install.

The unit comes with a faucet diverter and adapters depending on what size faucet you have. Start by unscrewing the original faucet spout tip and connecting the faucet diverter. Use any of the adapters if needed. I didn't need to use any of them for my faucet.

Connect one end of the tubing into the back of the faucet diverter, push it in till it clicks. Remove the plug on the back of the unit and insert the other end of the tubing into it. Turn the cold water on and switch the diverter to open the water supply to the unit. Press the button on top of the unit to dispense water into your sink for 10 minutes before initial use.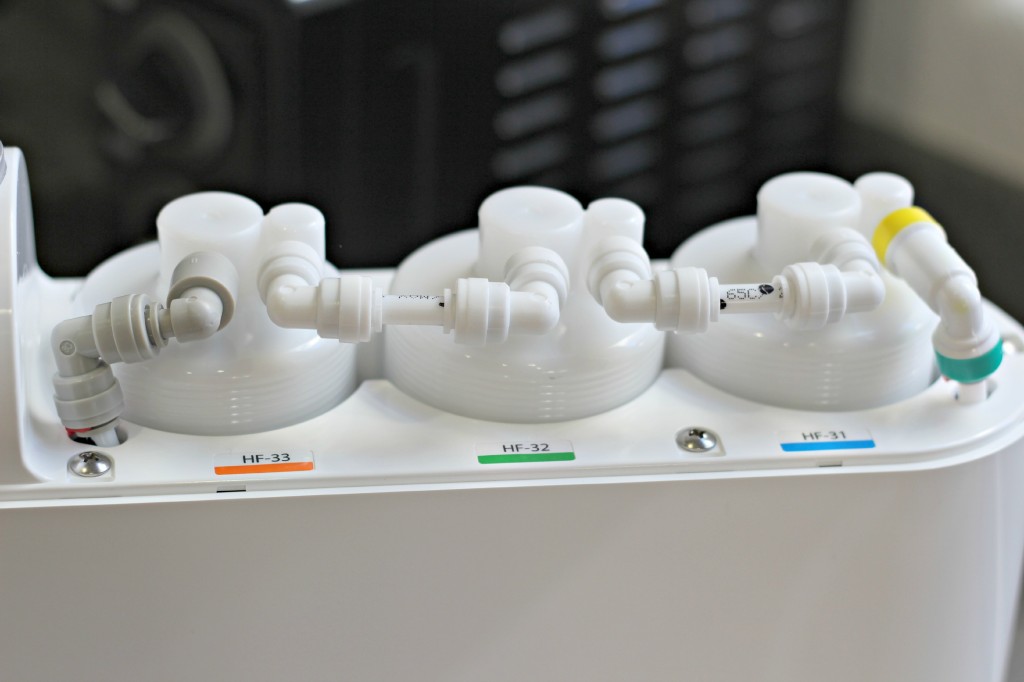 Remove the top of the filtration system to reveal the filters. Filters HF-33 and HF-31 are good for 6 months, HF-32 is good for 1 year. Write replacement date on filter stickers and replace lid.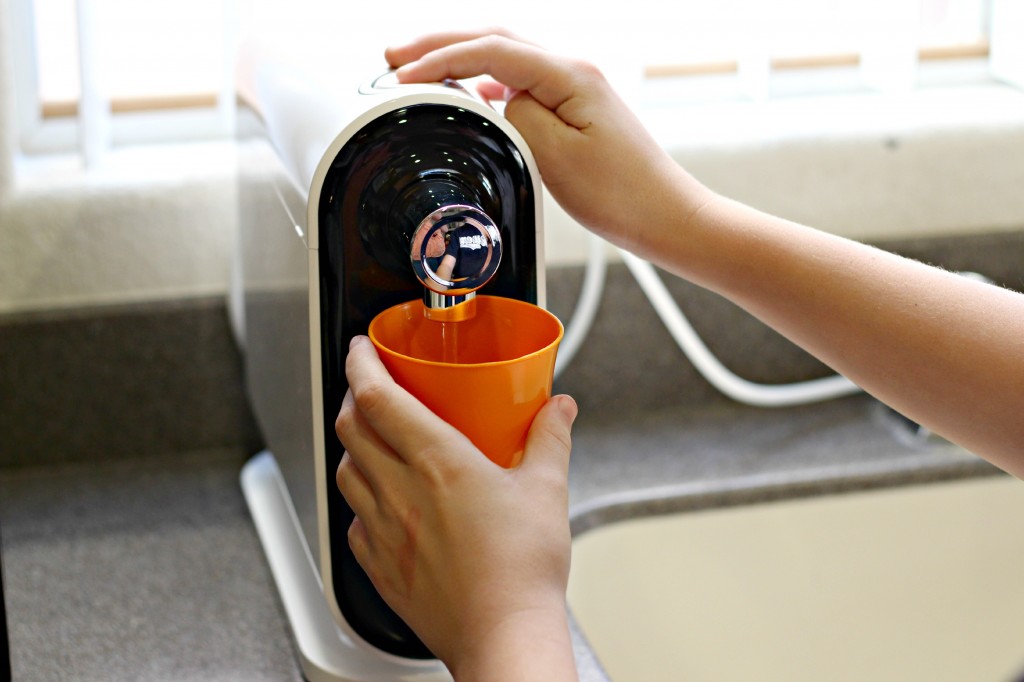 It takes less than 10 minutes to install and it's even easier to use. Of course Ammon wanted to be the first one to try it. Turn valve on the faucet diverter to route water flow to unit, place cup under water spout, press button on top of unit until it's clicks, press again to turn off the water flow. That's it! Now we know the water's safe to drink and it tastes good. Plus the kids think it's fun to use.