The new Home Decor and Organizing Link Party will run through Saturday. Link up your projects or ideas here. Don't forget to enter the giveaway too. I'll be featuring some more great links on Sunday.
I haven't decided on a date for the yard sale yet. I would like fairly warm weather and since we're having snow flurries as I write this, that may still be a few weeks off. There were some things I've been wondering about selling and I decided if I have to think about it then I probably don't need it.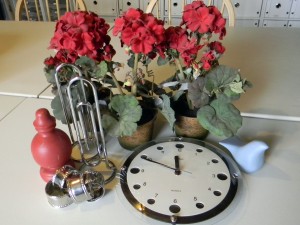 We have a ton of movies. These haven't been watched lately or they're a duplicate.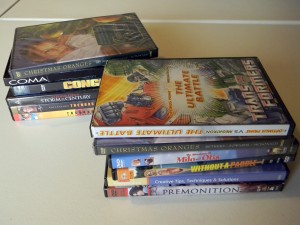 I hang onto things for my walls, because I like to change them around a lot. I decided I'm not going to be using these anymore though.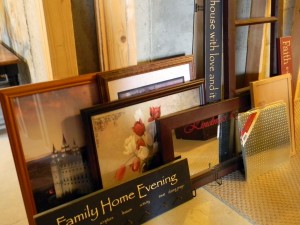 And some things I've decided just don't fit with the look I'm going for.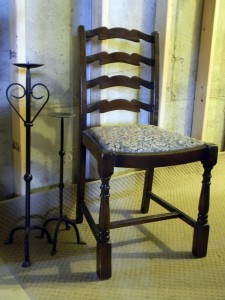 Going through bags, shoes, clothes and accessories is an ongoing process.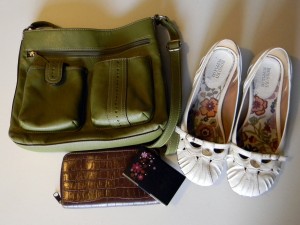 The changing of the seasons is a good time to go through clothing.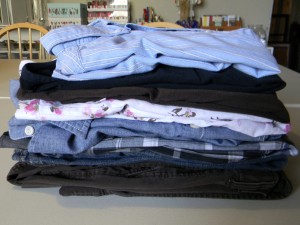 Adam has decided it's time to get rid of some of his clothes too.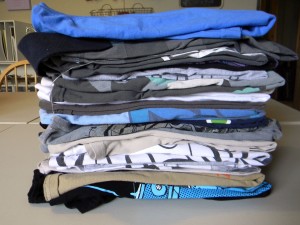 I'm pretty sure he has more clothes than me. I know he has more shoes.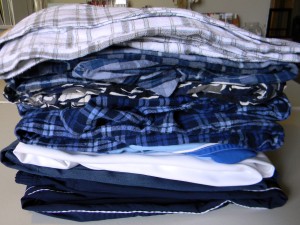 So, this is my yard sale pile so far. I know, I know! It looks like we're moving. It's going to be an awesome yard sale. I'll keep you updated on the progress and when it's actually going to happen. Oh, and things aren't just piled up hap-hazzardly. They're actually in categories and the boxes are labeled.
That's a total of 67 items today, for a grand total of 1,097 items so far.
Have a beautiful weekend! I'm praying to see the sun.