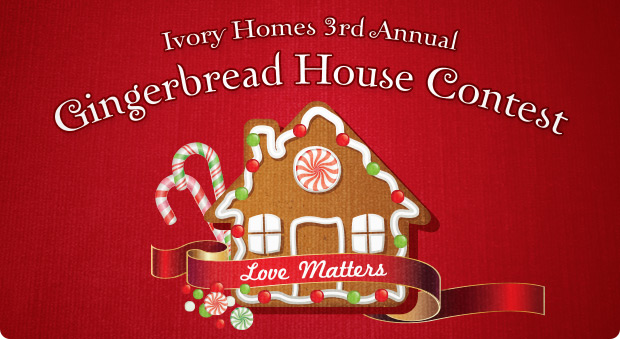 I have partnered with 4 amazing bloggers (The Shabby Nest, I'm Topsy Turvy, Is This Really My Life?, The Potter's Place) to bring you another fun link party and contest brought to you by Ivory Homes. Ivory Homes is hosting their 3rd Annual Gingerbread House contest and fundraiser. I had the pleasure to check out the amazing houses entered in the contest. Judging is going on now. You can go over and vote for your favorite house. Take a look at a few of the houses in the competition.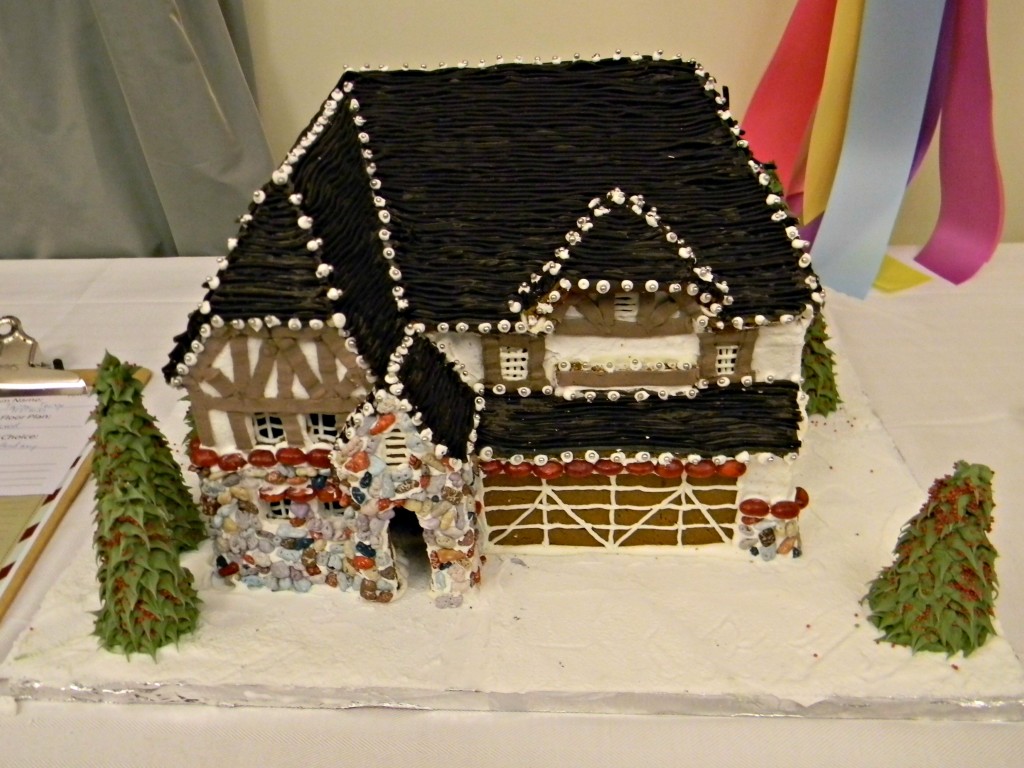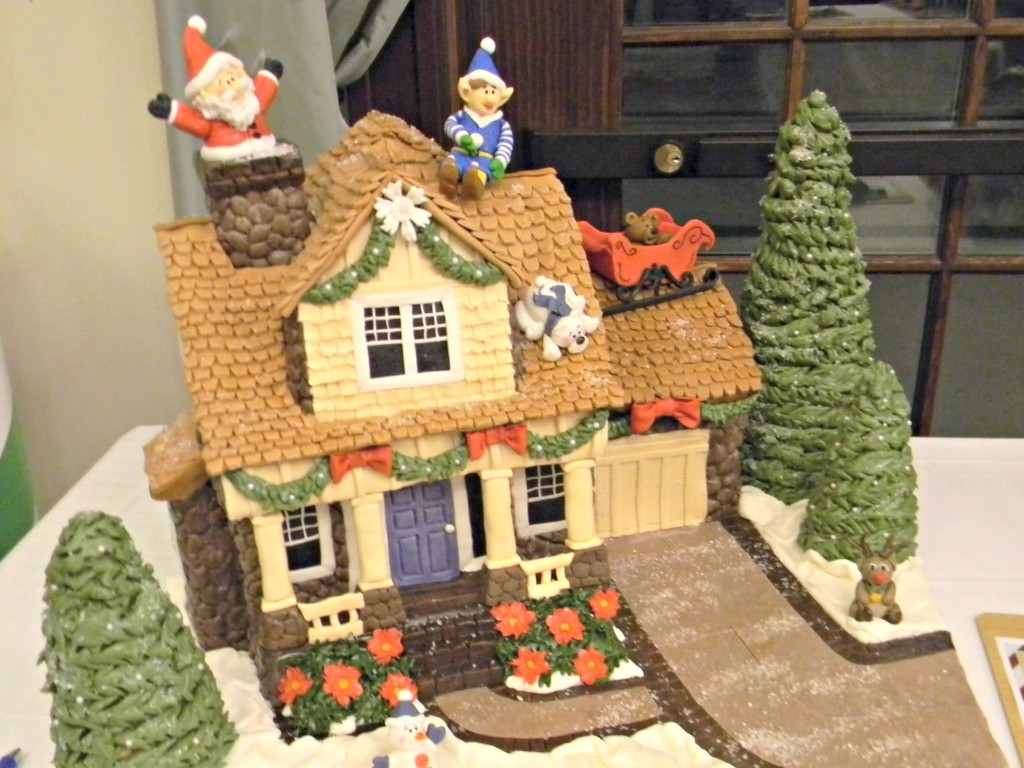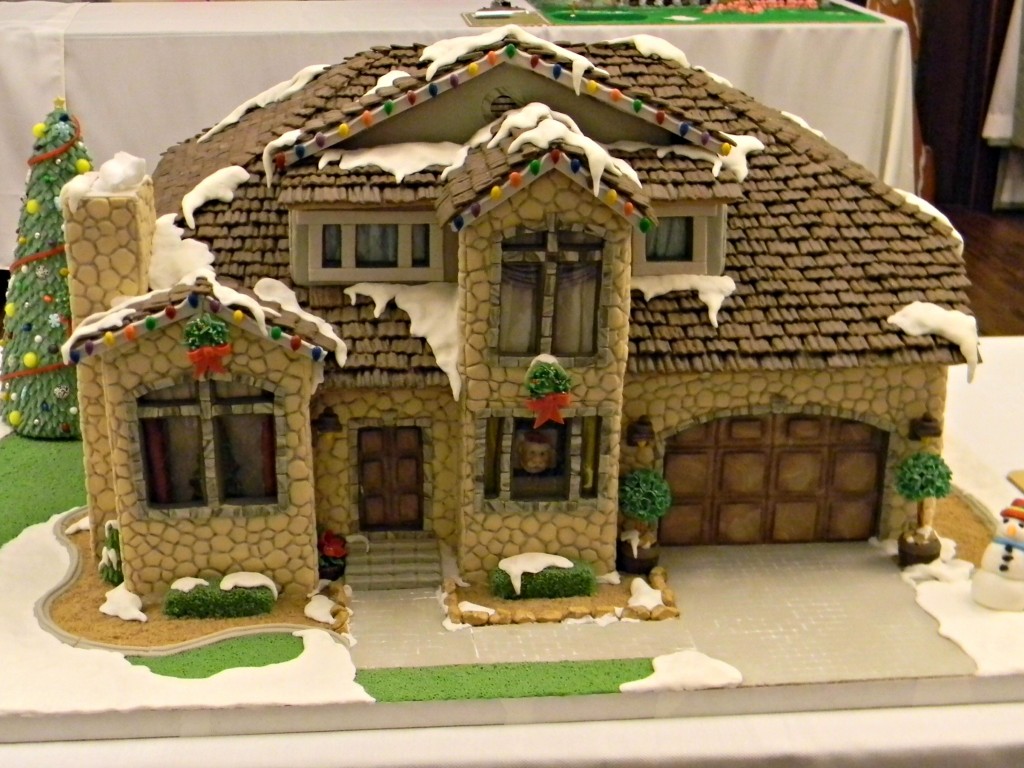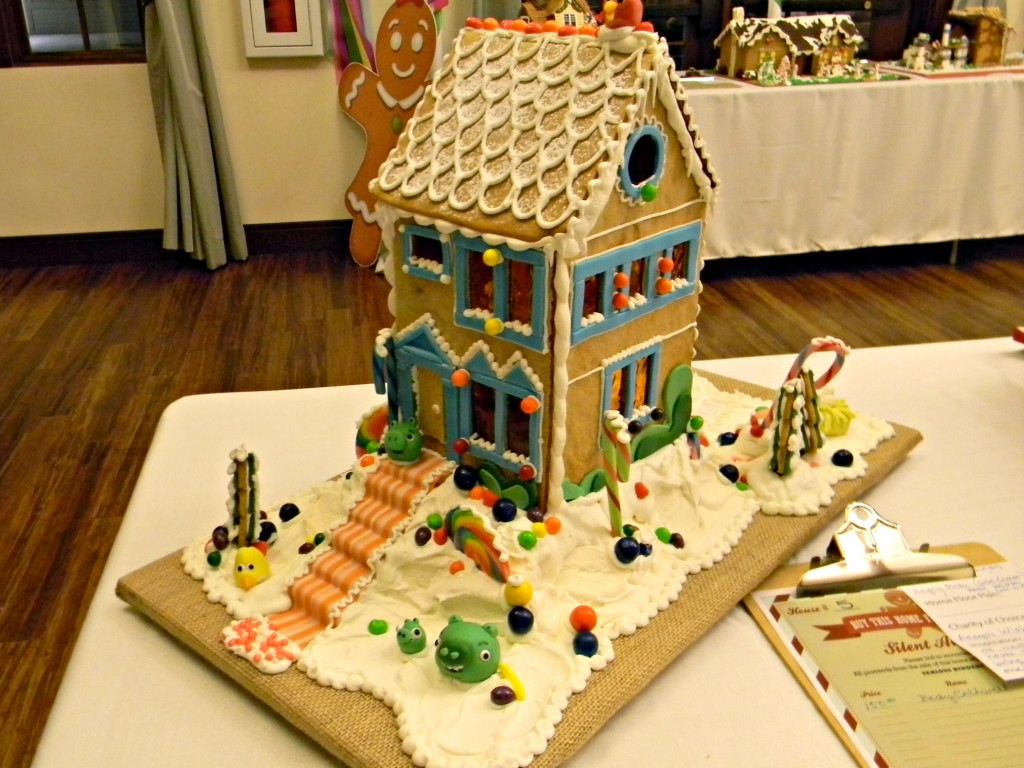 Aren't they incredible? I know, they're all so amazing. All the houses are based on an Ivory Homes design. The makers of these houses worked hours and hours to first pick a house design, then execute it. I love all the amazing details in these houses. I feel like I could move right in. My son always wishes he was little so he could live his Lego creations, well I wish I was little so I could live in one of these houses.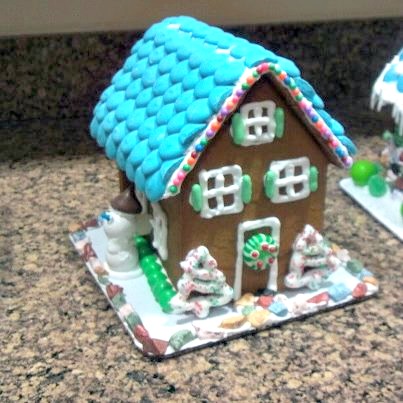 Now, let's be real. These are what my houses look like. Yeah, I know, they don't even come close. In fact they should never be allowed in the same neighborhood as the beautiful Ivory Homes. But I have to say it's something we really enjoy doing as a family. My kids look forward to it every year. Maybe one year we'll graduate to something a little more difficult. I'm already planning bigger and better for next year.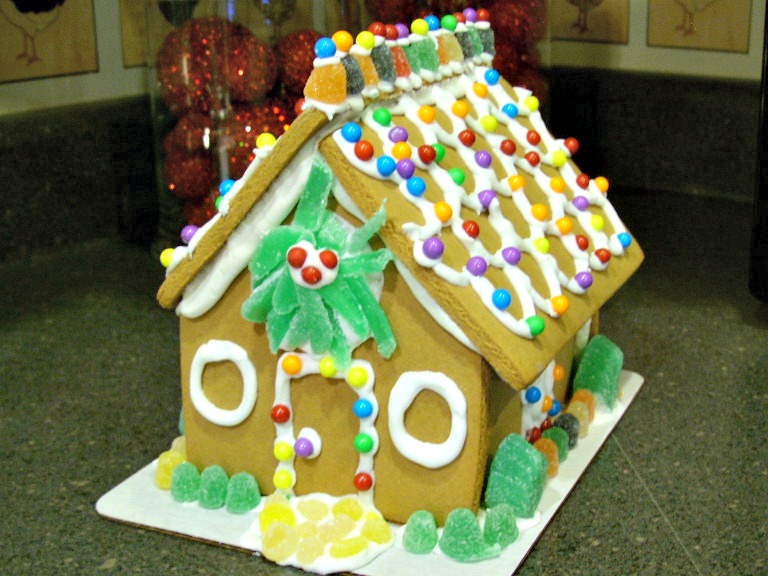 I hope you've been working on your gingerbread houses. I know a lot of you have a family tradition of making houses every year, so I can't wait to see how yours have turned out. We'd love to have you link your gingerbread houses to our link party. We'd also like you to link up any Christmas crafts or projects you've been working on and share all your holiday awesomeness with us.
Ivory Homes wants to see your best gingerbread houses and is offering 3 of the top winners cash prizes.
-Base you house on an Ivory Home design.
-Include a picture of the Ivory Home design in your post.
-Include the contest badge at the bottom of your post.
-The gingerbread house must be 100% edible.
-The contest ends Friday, December 7th at midnight so if you haven't started yet, you still have time.
-Prizes are: 1st place-$200, 2nd place-$100, 3rd place-$50.
Good Luck!