This is a Sponsored post written by me on behalf of Avocados from Mexico for SocialSpark. All opinions are 100% mine.
Avocados from Mexico are the perfect food for Halloween parties. There are so many fantastic food options from smoothies, to dips to main dishes. And the green color is perfect to form a whole party around. My favorite Halloween colors to decorate with are black, white and green.
Avocados from Mexico is sponsoring a super fun Pin to Win contest on Pinterest. I've been working on my pinboard and having a blast adding recipes and fun party ideas. Would you like a chance to win one of 10 – $100 gift cards? All you have to do is make a Pinterest board to show what makes Halloween celebrations fun at your house. Include your favorite costumes, decorations and dishes.
Ghoulishly Green Halloween board example This link doesn't seem to be working so here is a link to my board as an example.
Here are some of the fun Ghoulishly Green Halloween recipes and ideas I have pinned to my Pinterest board. http://pinterest.com/odeleanne/ghoulishly-green-halloween/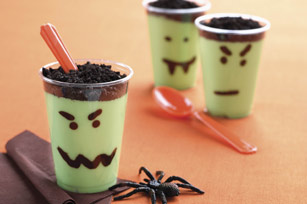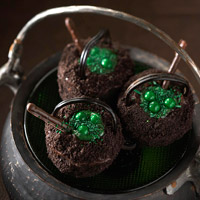 If you have your own favorite recipe you can upload it to their fan recipes section and link from there. Your recipe and name will be featured and linked back to you. This one is from Avocados from Mexico Halloween recipes I can't wait to make it! It's super simple but sounds delicious.
Avocado Pineapple Smoothie

Serves: 4 (about 4cups)
Prep time:7 min.
Cook time:0 min.
Ingredients:
1 fully ripened avocado from Mexico, halved, pitted, peeled and diced
1 20-ounce can pineapple chunks in juice
2 cups ice
Preparation:
In blender container, combine avocado, pineapple plus its juice and ice; whirl until smooth.
Add sweetener of choice if desired.
Contest Rules
The contest runs from October 7th to 29th so hurry on over to enter the "Ghoulishly Green Halloween" contest. I can't wait to see what you pin. Maybe I'll get some great ideas from you.
Looking for more fun ways to Green your Halloween? Check out Green Halloween ® for great ideas. (Green Halloween is a registered trademark of Green America.)