The winner of a beautiful pair of earrings from Gales Designs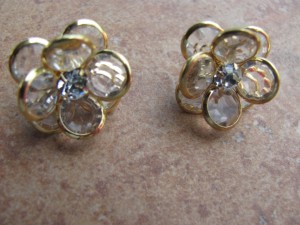 is Amanda of The Penny Parlor.
I learned something new today. I can find the most viewed posts from We're Organized Wednesday link parties. Cool, huh? 
The most viewed this week: Fridge Organizers from The Craft Monkey.
The 2nd most viewed: Picture This(Family Cleaning Routine) from I Heart Organizing.
Thanks for linking to We're Organized Wednesday and I hope to see you all again September 29th.