This is where I recognize posts throughout blogland that have caught my eye, inspired me, or motivated me in some way.
I've been wanting to paint my kitchen cabinets white but I prefer spray painting as opposed to using a brush. Stacy at Not Just a Housewife shows us how to spray paint our cabinets. Look for me doing this soon.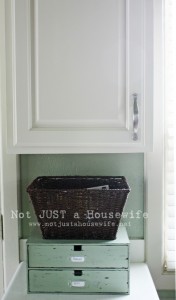 Mandi at Vintage Revivals always comes up with the most incredible projects. I love her painted compass rug. I'm really into compasses lately, in fact I'm pretty sure I'm getting an adorable compass ring for our anniversary from hubby.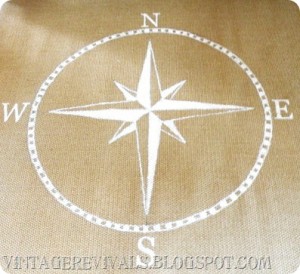 These Father's Day candy bar wrappers from Amy at The Idea Room are so cool. I will be downloading these for Father's Day. Hubby loves himself a good candy bar.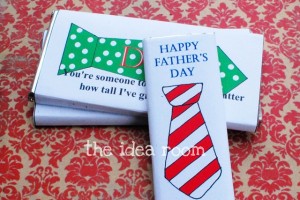 I love this craft room sign made by Kami at No Biggie I found via Make and Takes. It's so fun and colorful and I love to "make stuff" so I'm thinking I need to make one of these too.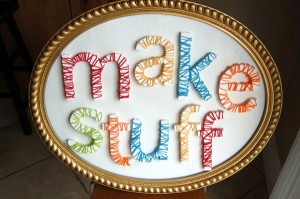 I love all of Amy's pillows at Ameroonie Designs. I have now named her the "queen of pillows". This one especially caught my eye, probably because of the awesome colors and the bows on the other side.
Do you have any favorites?
Thanks for stopping by and have a wonderful Memorial Day weekend!
You can still join the Home Decor & Organizing Link Party for a few more hours. I'll be featuring some links tomorrow. Enter the giveaway for the AppleCores while you're there.
Check Out These Related Posts