Hi everyone! Yay, it's Friday! This is where I recognize posts throughout blogland that have caught my eye, motivated me, or inspired me in some way. I have more to share this week since I skipped Friday Favorites last week. Can I just start by saying you all knock my socks off!
I really can't get over this awesome Sofa Table by House of Hepworths. Can you guess what it's made from?
Increasingly Domestic has the sweetest birthday tradition involving Birthday Balloons. My kids would go crazy over this.
I love this Glittery Leather Cuff designed by Lil Blue Boo.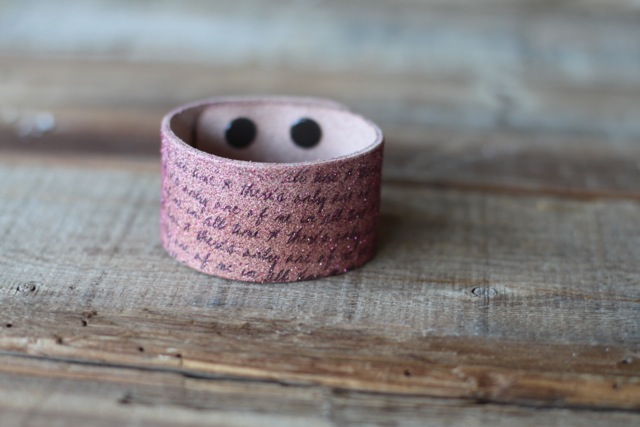 I'm going to make these Chopstick Wrappers by A Spoonful of Sugar Designs even if I never have a party to use them at. It would be a fun surprise at dinner, especially for Ammon who loves to eat with chopsticks.
Tip Junkie is sharing a Printable Stain Removal Guide. What a great idea to frame and hang in the laundry room.
The Shabby Creek Cottage created an awesome Halloween Mantel. The crooked frames are my favorite.
The Nester has her 31 Days Series again this year and hundreds of other bloggers have joined in too. I wish I would have had my act together and joined in the fun. Maybe next year.
Have a Wonderful Weekend! I hope to not freeze at soccer games tomorrow and to maybe get a few projects done. What about you? Any grand plans for the weekend?
Check Out These Related Posts