Every Friday I recognize posts throughout blogland that have caught my eye, inspired me, or motivated me in some way. Blogland is awesome and I learn something new everyday. I wonder if I will get around to doing even half of these ideas I've been collecting. Here's some awesome ideas I wanted to share with you this week.
Suzie Harris made some beautiful Faux Roman Shades for her kitchen windows. They turned out beautiful and I love the fabric she chose.
Little Green Notebook found these amazing Sticker Walls from Payton Turner. You have to see this to believe it. I'm still in awe of the beauty of these walls and how they were made.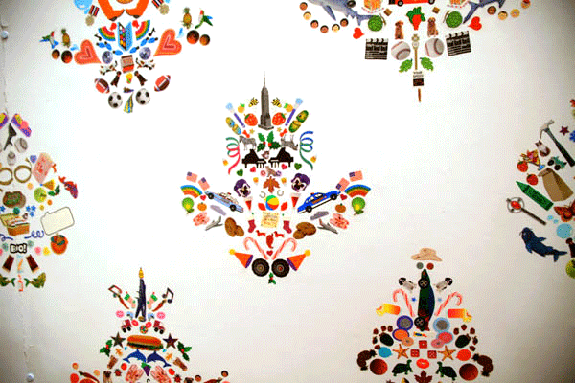 Corner House made the coolest State Art. I'm in love and determined to get some made for my house.
Have you ever wanted to make your own personalized eye chart? Custom Eye Chart Maker will help you make an eye chart all your own. I haven't tried it yet, but I have a feeling I'll be as addicted to it as I am Wordle.
Have a wonderful weekend! Soccer games start for us tomorrow. I'm not ready, but here we go again.
Check Out These Related Posts