I'm starting a new series every Friday titled Friday Favorites. It's where I'm going to document things that catch my eye, inspire me, or things I might want to make someday. I hope you enjoy this new series as much as I know I'm going to.
How About Orange shows how she decorates with tape. So pretty!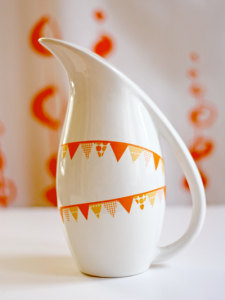 Erin at Lemon Tree Creations made the cutest Hanging Fabric Doilies for her baby's nursery. Isn't it adorable?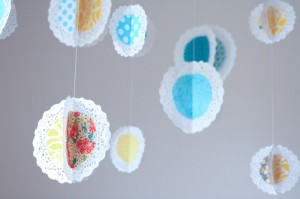 Unplggd uses bread tags to label cords at both ends. You know how I love labels and I love that these are free.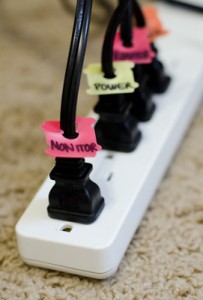 A Soft Place to Land has the best idea to hide a light switch. I've covered light switches before but I never thought of framing them. This is on my to-do list.
That's My Letter made an awesome hand painted sign. I've been wanting to do this.
And last but not least. Have you heard about SNAP!?
I don't know if I can even explain to you how excited I am to attend this. The women over this conference are amazing! I'm happy to say I've met 10 of them personally and am lucky enough to call them friends. They are real, confident, intelligent, creative, supportive, and are willing to share the information they have. I'm going to be saving my pennies, because this is something I'm not going to miss. And I'm even more lucky because it's going to be close to my home in Salt Lake City. Do you want to find out more about this conference happening in April 2012? Go here to find out more and get ready to be inspired.
Have a Beautiful Weekend!
It's just me and Emilee tonight. Hubby and the boys are at a father/sons campout, Adam is at Drill, and Amanda is at a Condo in Park City with a friends family. Since it's Friday the 13th Emilee and I just watched "When a Stranger Calls". Don't answer the phone!
Check Out These Related Posts