I have a love for vinyl. Traci wanted some fun words to put on the boys new playroom walls. Since she was leaving for home we had to get them cut out today.
 We cut the words out in 3 different colors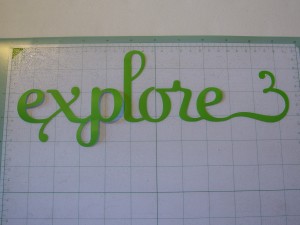 and fonts.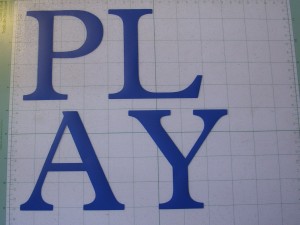 Also different sizes.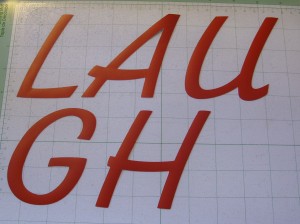 ranging from 3 1/2″ to 5″.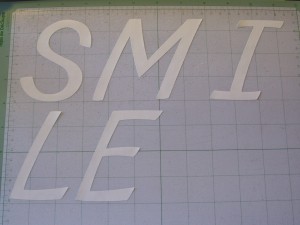 We also cut out the words "create" and "pretend". I  forgot to take pictures of them. Once she gets them all put up in the playroom I'll have her take some pictures, so I can show you.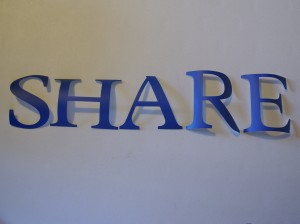 We also cut these letters out, for each person in the family, to go over the bathroom towel hooks.  I think they're 2 1/2″.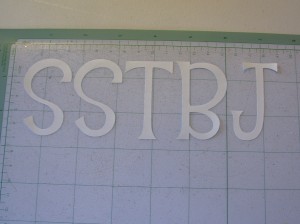 Then I was on a roll and remembered I'd been wanting to make house numbers for the front door. I think I must be one of the last ones in blog land to not have vinyl house numbers.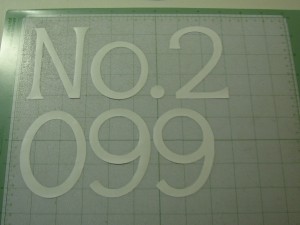 So, following the lead of so many of you wonderful bloggers, I took the plunge and made vinyl for the front door. When I'm applying it,  I always start with the middle letter and work out from there.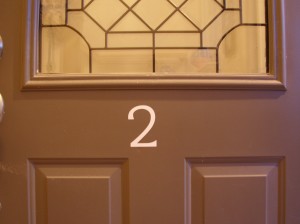 First I went to the right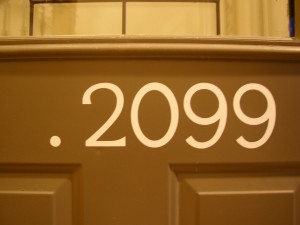 And then to the left. You all know how I don't like to measure.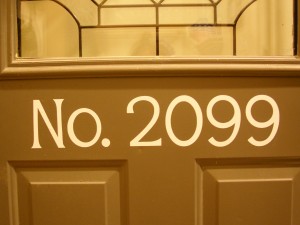 I really love how great these numbers look on the front door and they're easy to see from the sidewalk.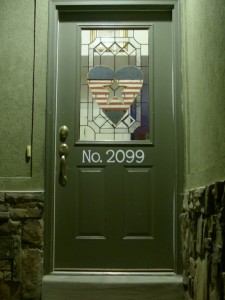 Really simple transformation,  but I  think it adds a lot.
I'm linking to:
Sunday Showcase Party at Under the Table and Dreaming
DIY Project Parade at The DIY Showoff
Motivate Me Monday at Keeping It Simple
It's So Very Creative at It's So Very Cheri
Tutorial Tuesday at Hope Studios
Topsy Turvy Tuesday at I'm Topsy Turvy
Show and Tell at Blue Cricket Design
Transformation Thursday at The Shabby Chic Cottage
Get Your Craft on Thursday at Life as Lori
Favorite Things Friday at A Few Of My Favorite Things
Decorating Your Home at It's A Blog Party
Anything Related at All Thingz Related
Make It For Monday at Cottage Instincts
Check Out These Related Posts