I finally found it! I've been looking for it at every store I've gone into for the last few weeks and finally found it! And I'm not disappointed. I've been devouring every page over and over again. The pictures are so gorgeous. Just look at that cover.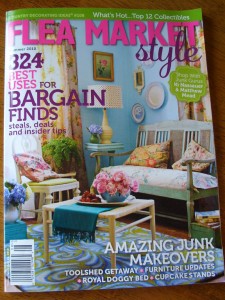 There are so many wonderful projects I want to try. Like this journal cover and zig-zag chain around the cake stand.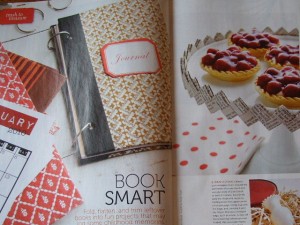 Or what about covering a lampshade with a crocheted table runner. I need to find one of these.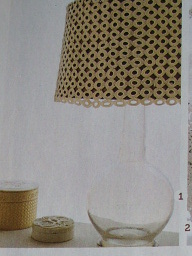 I think this is one of my favorites and so easy. Now I just need to find some old rubber stamps.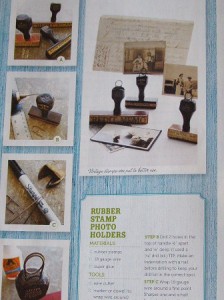 What about more cake stands? Hubby would say I've already made enough. But they're kind of addicting. Maybe I'll make some  for gifts.
Here are some of the ones I made.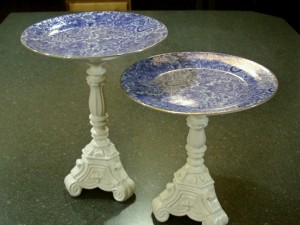 I am for sure finding a food scale this year. My kitchen is in bad need of one.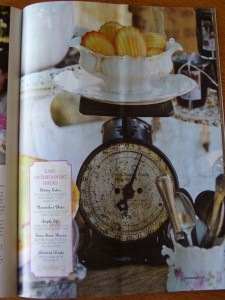 These rooms are so inspiring. I would like to be able to take some of these elements and bring them in to my own home. These pillows are amazing and I love the simplicity of the curtains.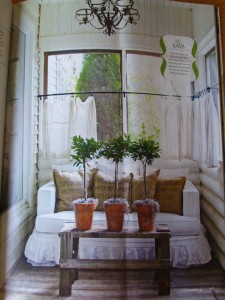 How about the color palette of this room and the beautiful paned window.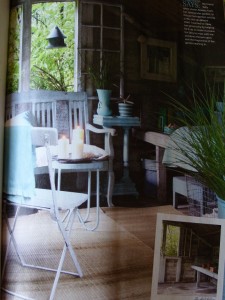 I've been wanting to change the color of my table. I really like this look.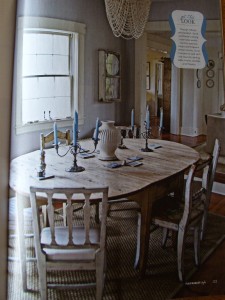 And if my basement ever gets finished this is the look I'm going for in the little kitchen area.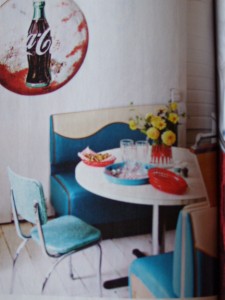 And of course a beautiful playhouse. The kids are getting too old, but the grandkids would love it. Since I have grandsons right now maybe it would have to be a bit more rustic.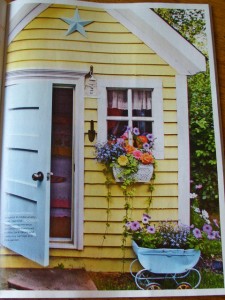 That's my inspiration for this week. Maybe I should quit dreaming and actually get something done. I'll work on that!
All of the pictures are from Flea Market Style Magazine except for my dessert stands.
Have a beautiful weekend!
I'm linking to:
Inspired By at The Inspired Room