Our Point of View Link Party theme for this month was Ornaments. I love ornaments! Every year we make a few different styles of ornaments but we also buy new ornaments if we've taken a special trip or had a special occasion. We also buy ornaments every year for the kids that represent something they participated in or accomplished that year.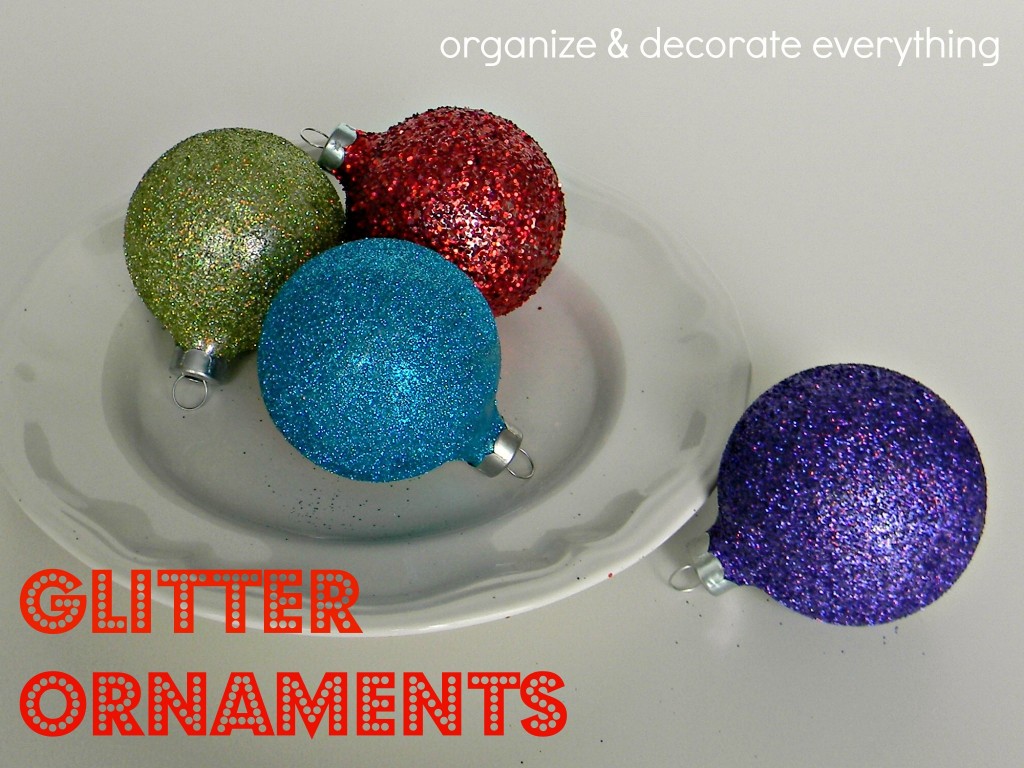 I made glitter ornaments this year and they are glitter-tastic!
I love Mommy in the Mountains Advent Calendar for this year using different ornaments that went along with her theme. Check out her Advent Calendar from last year too. Just change up the ornaments every year and it looks totally different. I think I'm going to do something similar to this next year.
Do you make ornaments every year? What is your favorite ornament? Should we count how many times I said ornaments in this post?
The Point of View Link Party will start again next month. We'll give you the theme at the beginning of the month so you'll be ready to link up at the end of the month. We'd love to have you join us so put it on your New Year's Resolutions list!
Today is the last day to enter to win one of 3 Emergency Preparedness E-books from my good friend Toni at A Bowl Full of Lemons.
You still have 2 days to enter to win a Grace Adele handbag. Hurry over to enter before both giveaways close.
Have a Beautiful Weekend!