I'm so excited! I just had to show you this new kit from Clean Mama in action. While my Busy Mama Homekeeping Kit was printing off the computer I had a great idea. First I put the documents into sheet protectors (2 to a protector). There are 18 documents in the kit.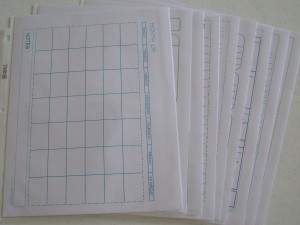 The sheet protectors make an erasable surface. I used a dry erase marker to write directly on the sheet protector. When this month is over I can simply erase it and write in a new month.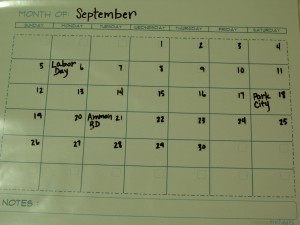 The same with the shopping list. Just write the list on the sheet protector with a dry erase marker. Once you've gone shopping just erase and start a new list.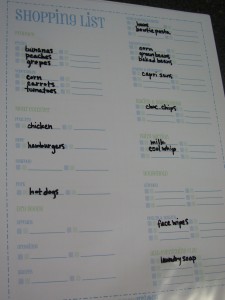 The daily planner will get wiped off every night, leaving me with a clean sheet protector for the next day. I need to find a smaller tip dry erase marker. This one's a little too big.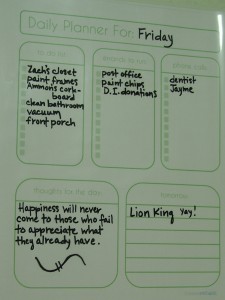 The information that doesn't change was written on the sheets with a regular pen and then slid into the protectors.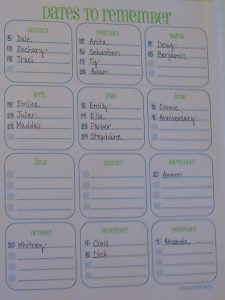 I'm keeping the binder in the kitchen since that's where I need most of the information that's in it. I coordinated the paper I covered it with to match the covered cookbooks.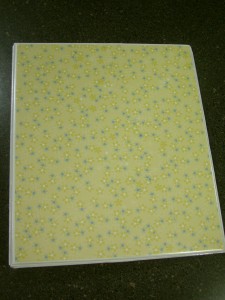 Then I made a label out of rub-on letters and scrapbook paper.
And attached it to the front of the binder with double sided tape.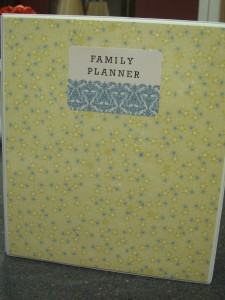 It looks great with my cookbooks and it's so easy to access.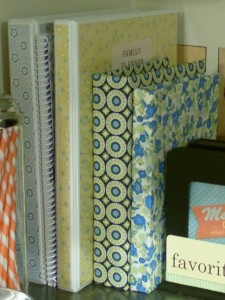 I love this little corner of my counter. Very useful and pretty (except for the chicken border, I will be taking care of that soon).