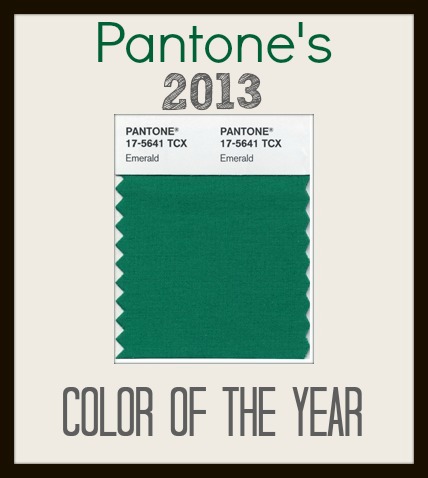 So how do you feel about Pantone's 2013 Color of the Year? I know there have been a lot of mixed feelings about the color. Personally, I am thrilled! Green is my favorite color, almost any shade of green. And I think Emerald is going to be a fun one to bring into my decor. I haven't used Emerald a lot in decorating but I have a lot of Leaf, Avocado, Apple, and Pear greens in my house and I love the way all greens play nicely together.
This is pretty much the extent of emerald in my house right now. Hubby gave this beautiful bracelet to me years ago for one of our anniversaries and the little dish sits on hubby's nightstand to hold his pocket stuff. Emerald symbolizes growth, good luck, and prosperity. I could sure use some of that so maybe I'll put a little emerald in every room.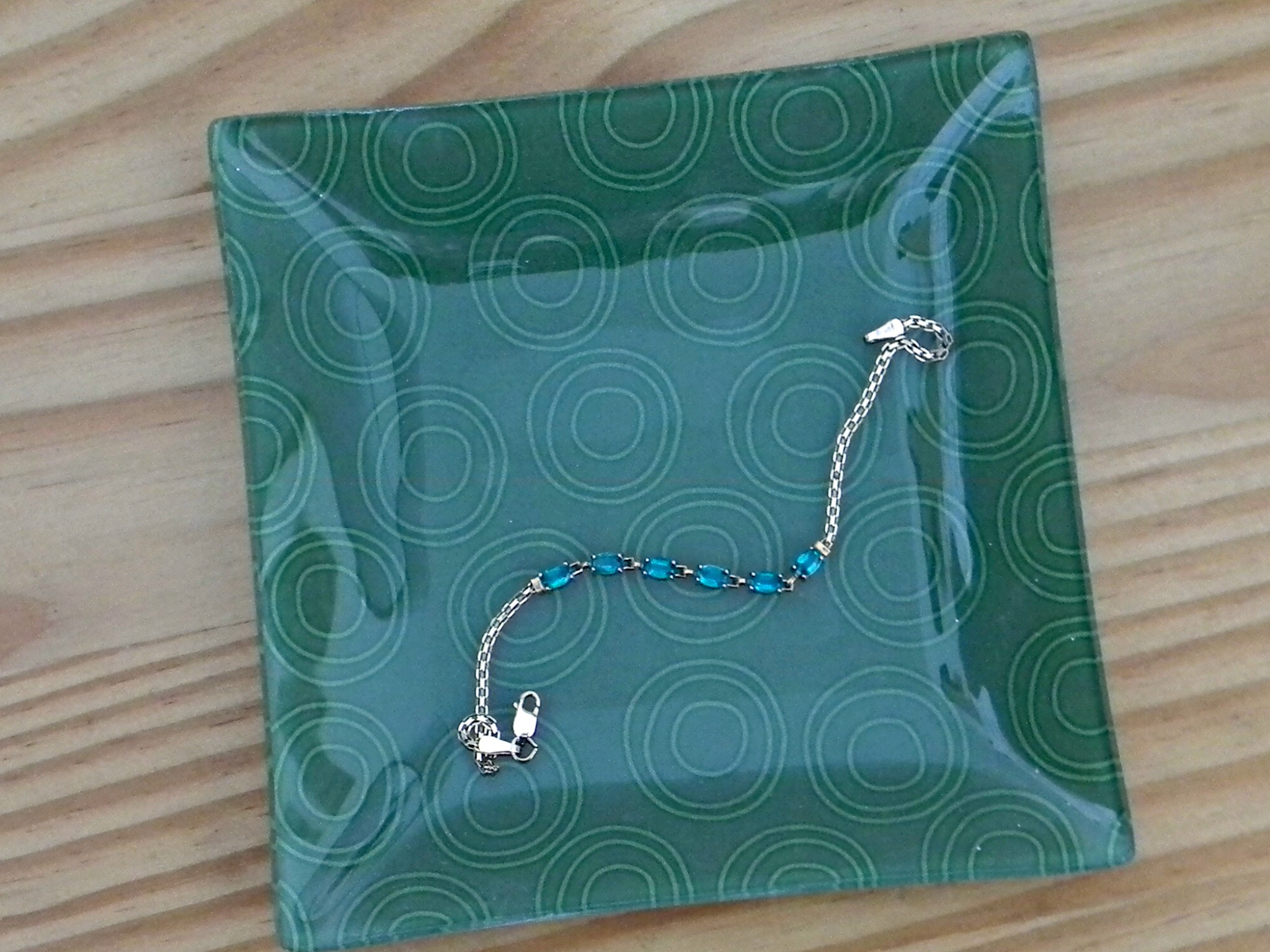 Let's start in the kitchen. My kitchen has a lot of black with gray walls so I think this green would give it such a fun punch of color. Green is a neutral to me so I could actually see this color combined with almost any color.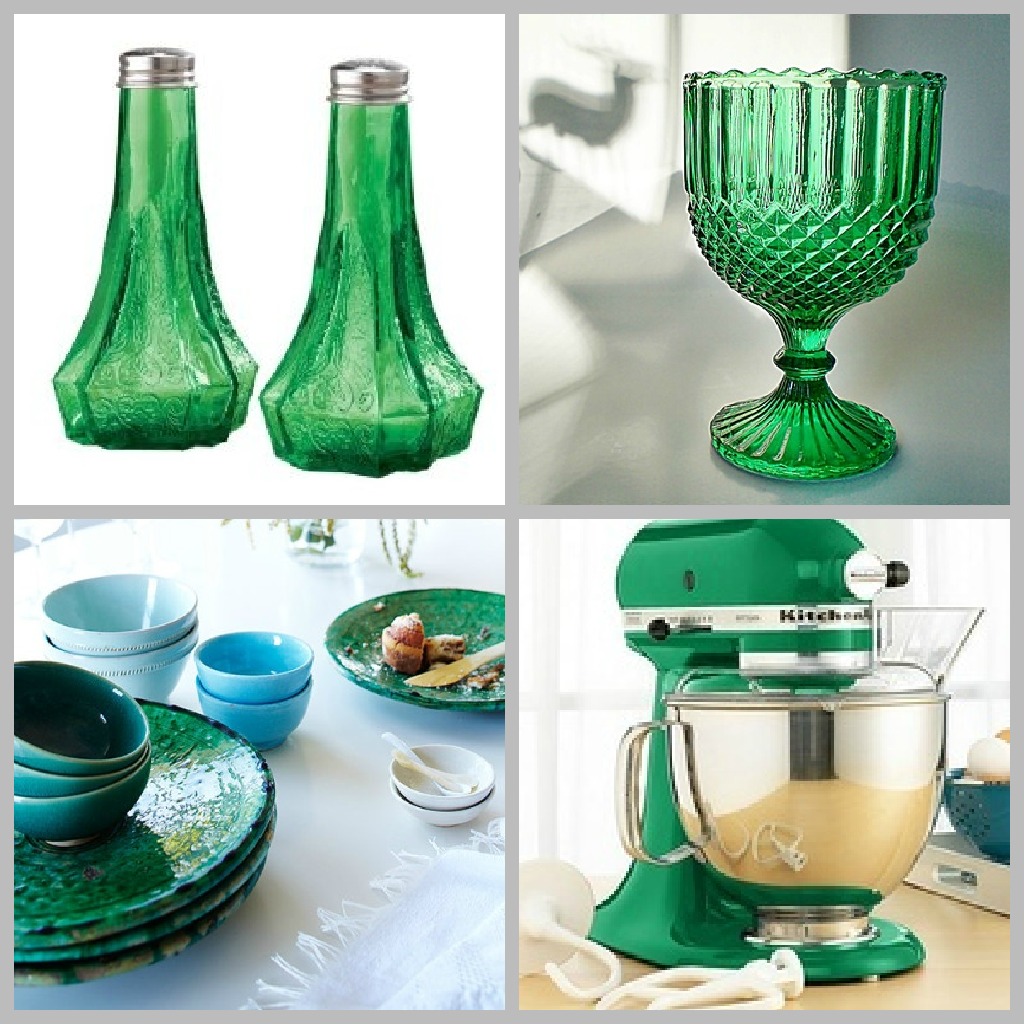 I think using textiles is one of the easiest ways to bring color to a room. Just throw a couple pillows and a throw on a sofa or bed and you're good. It's that easy. If you make simple pillow covers you can actually change your room colors as often as you like. I want to snuggle with that beautiful throw right now.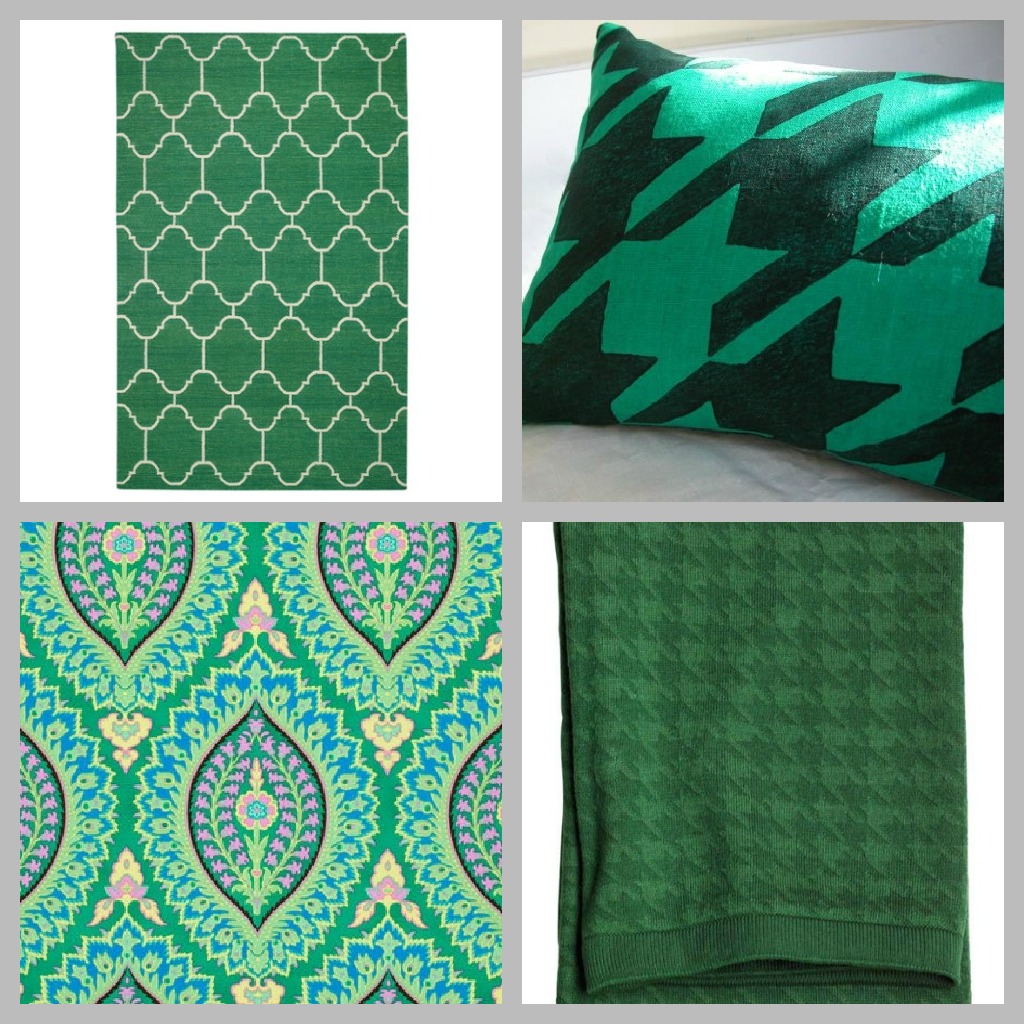 Accessories are my favorite part of decorating. I love finding unusual objects to use or items that represent me or my family. Old books are one of my favorite things to use to add color to a room and I'm really crushing on all these beautiful lacquer boxes I've been seeing. A vase or pretty bowl is another pretty way to add color.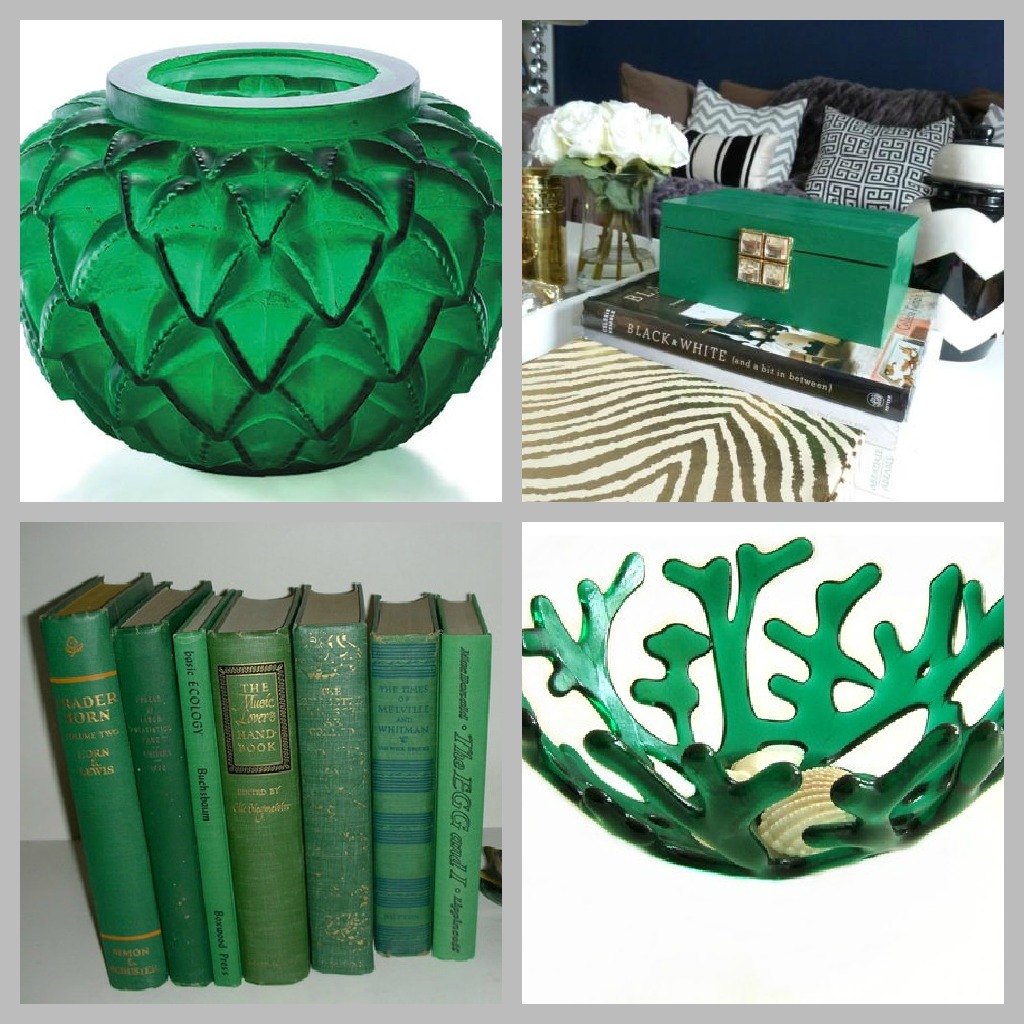 Do you dare have a large piece of emerald green furniture? If not, maybe after seeing these pieces you might consider it. Yeah, I would take them all.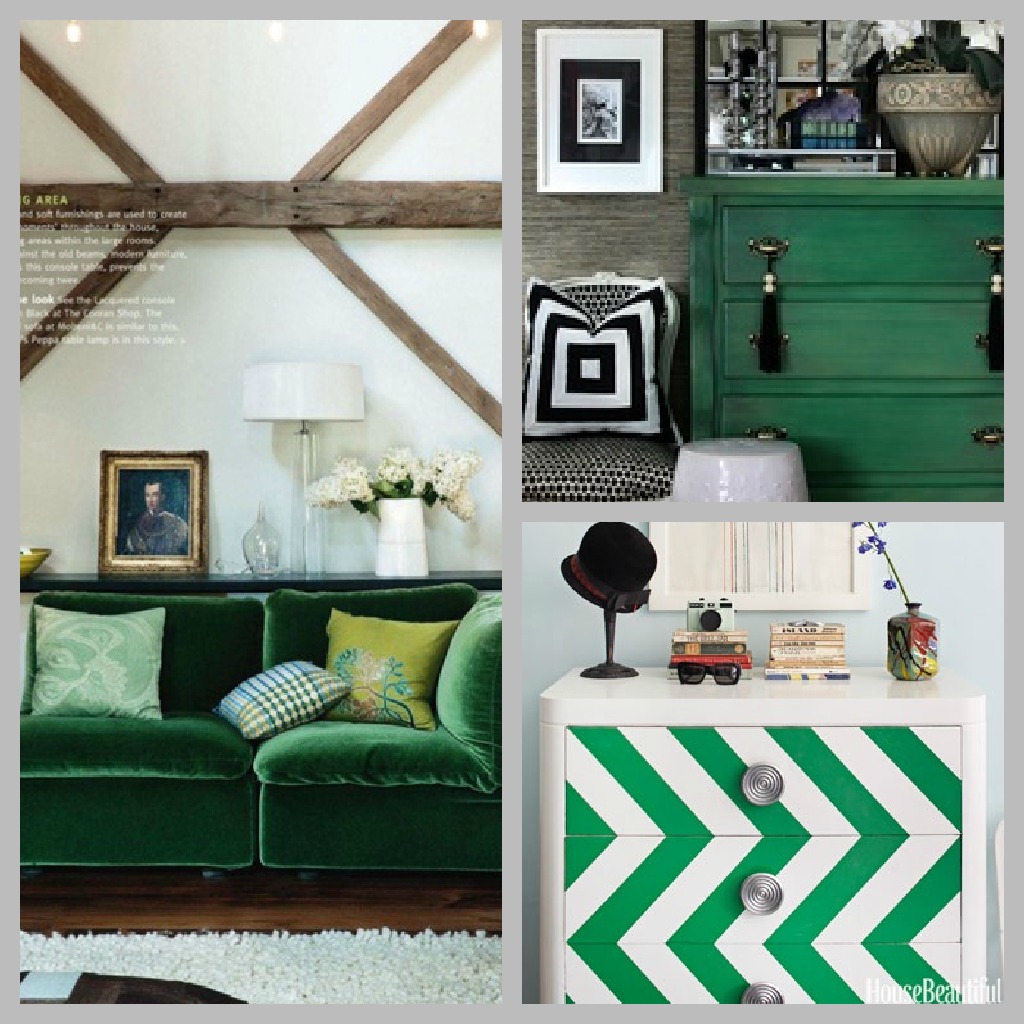 Here are more ideas for adding emerald to your home. See what I mean about all greens playing nice together? So what do you think? Will you be adding emerald to your home this year? I think I have some spray painting to do as soon as the weather warms up. I can't wait to show you how I will be adding it to my home. I might even break out the sewing machine.