I've had some requests for earring holders so here's the latest one I made. Can you believe I painted it white instead of black? It started out gold and after 3 coats it was finally heirloom white.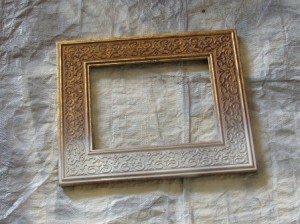 Here's the supplies I used.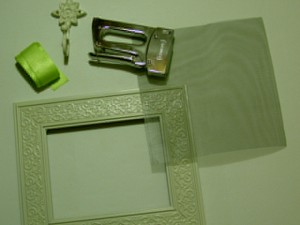 Cut the screen to fit the frame opening plus a little extra to allow for stapling it to the frame. I just used old scissors. Then use a staple gun to attach the screen to the back of the frame.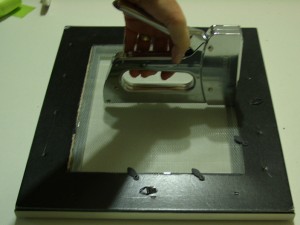 Attach the ribbon, for hanging, to the back of the frame with the staple gun.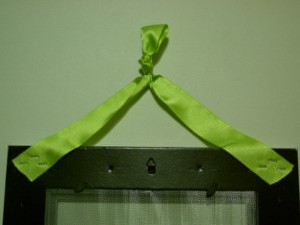 Now it's ready for hanging. I like using hooks or knobs to hang it from for a more decorative look.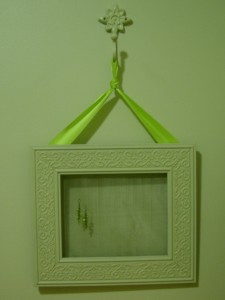 So cute. I hope she likes it! I'm linking to Metamorphosis Monday at Between Naps On The Porch and the Before and After Party at Thrifty Decor Chick. Go on over there to see what other awesome projects have been completed and transformed. I'm also joining DIY Day at A Soft Place To Land, Trash to Treasure at Reinvented, Transformation Thursday at The Shabby Chic Cottage, I Can Make That at Just A Girl and I Made It Without My Hubby at Shanty 2 Chic. There's always amazing projects to get your creative juices flowing. Go check them out.
2oth Penny Pinching Party at The Thrifty Home