I am fortunate to live close to so many creative people and businesses. One of those businesses is Doodlebug Design. Cynthea is the owner and creative mind behind all the awesome products Doodlebug Design has to offer. A group of bloggers had the opportunity to visit Doodlebug Design's facilities a few weeks ago. This place is amazing. I mean, how could you not be happy with all these vibrant colors surrounding you?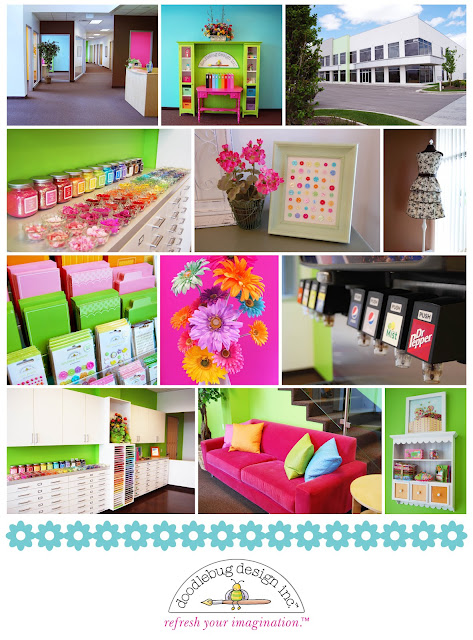 Cynthea was so nice to open up her business to us and share her story of how she got started. Her and her husband worked many years from their basement and late into the night to get this company off the ground. She is such an inspiration and the company is such a family affair. Her sister and brother-in-law also help in the business. It feels like home.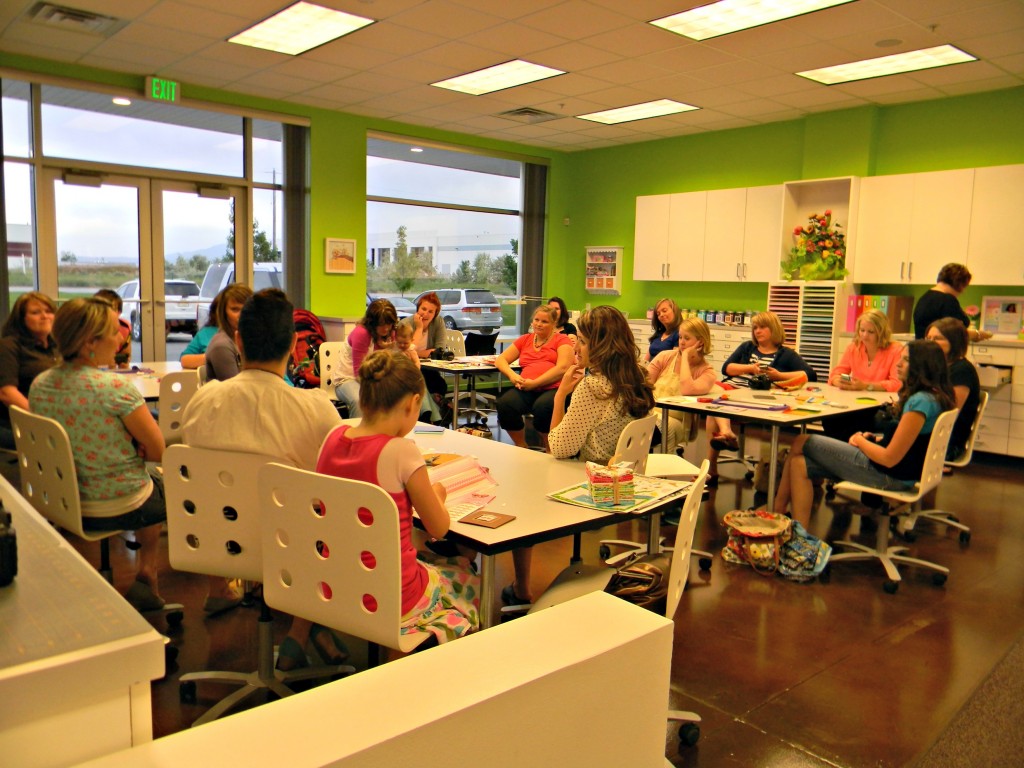 We got to make cards using their create-a-card products. Aren't they so cute? I love the colors and design choices and how quickly they came together. It's a no-fail way to make adorable cards.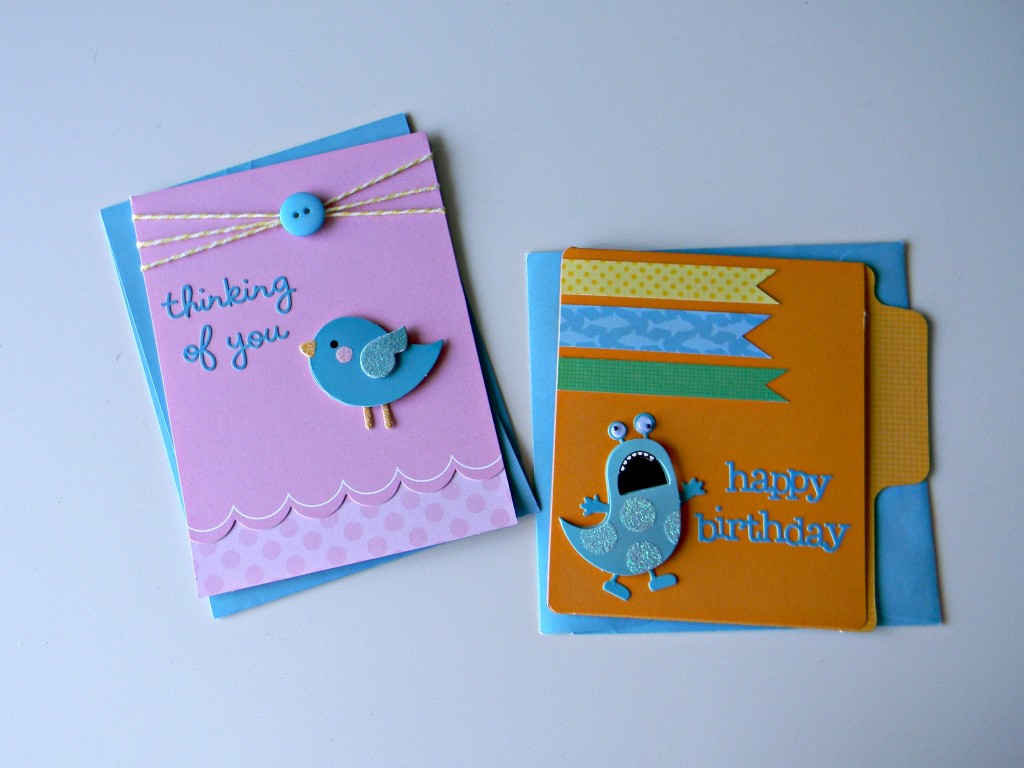 There is cuteness everywhere. We got to take a tour of the facilities. Upstairs is a workout room with showers right across the hall, a room where you can bring your children if you need too, and an awesome break room with a soda machine. The kids room is all glass so you can check on them often. Brightly painted walls are in the same colors as the products they sell.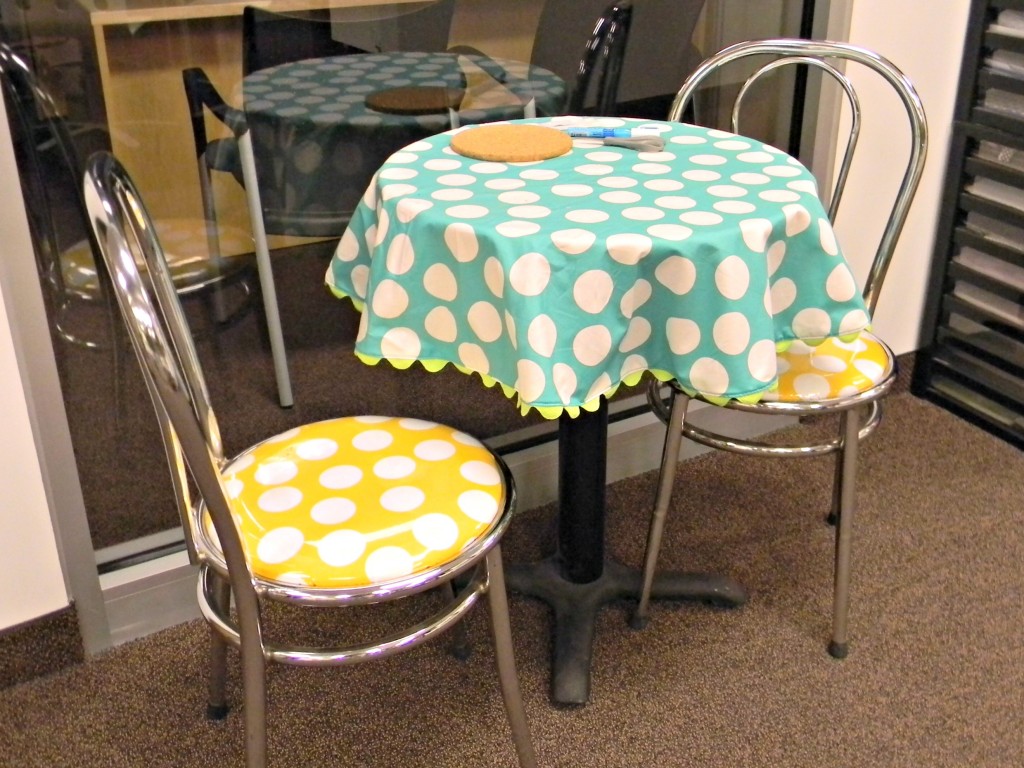 I've been in warehouse areas before. This is the neatest warehouse I've ever been in. Look at those stacks of lovely papers.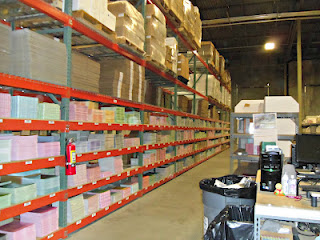 After our tour we got to take a little shopping trip through their showroom. I can't get over how happy all these colors make me. Tons of eye candy. I was like a kid in a candy store.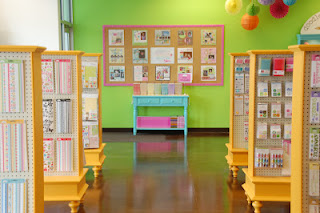 I didn't buy too much. I'm on a tight budget you know, but I couldn't help but grab a few things. More happy colors!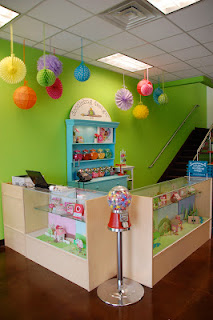 I couldn't pass up the glittery polka dot paper. As soon as I saw it I knew what I wanted to make with it. I'll show you later this week. And of course, I had to buy a few store containers. I was lucky enough to win the twine. I was so excited, I mean you can never have too much twine, right? We were also given a little Storybook Key Chain Album. I can't wait to fill it with cute pictures.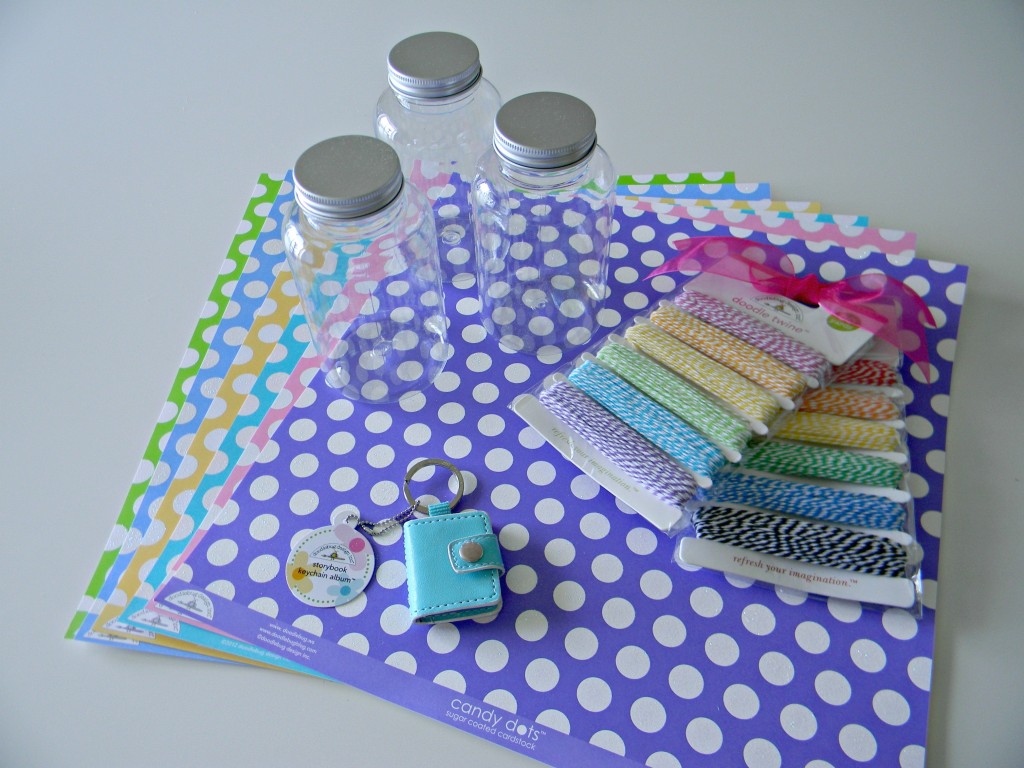 Here's how I decided to use my storage bottles. I love twine, but it looks even better wrapped around a vintage clothespin.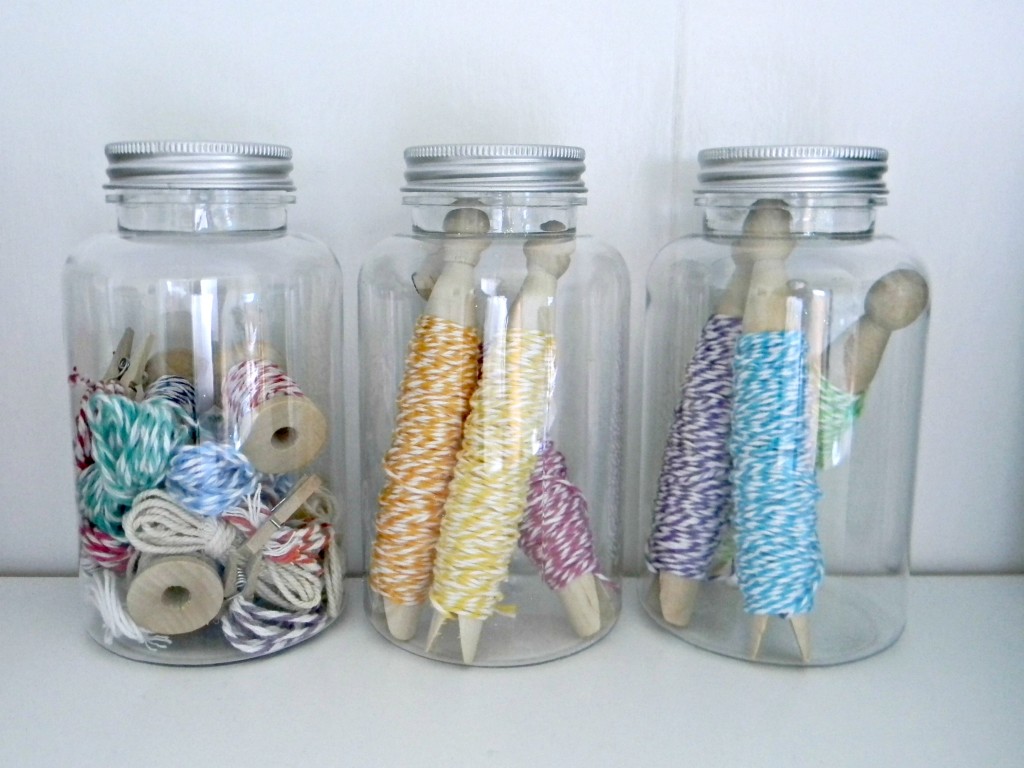 Thank you Cynthea for letting us take a tour of Doodlebug Design and try out some of your awesome products.
The Home Decor and Organizing Link Party is going on now. Come link up your awesome projects. I will be featuring some of my favorites on Saturday.
Enter to win a $100 American Express gift card courtesy of Apartment Guide. There's low entry right now so your chances of winning are better.
Check Out These Related Posts