This is a Sponsored post written by me on behalf of dio for SocialSpark. All opinions are 100% mine.
Do you dio? Never heard of it? It's pretty awesome and a bit addicting. It's a creative site that lets you create and explore unique places based on almost anything you can think of.
Here's how it works, first you decide what you want your place to be. It can be a place you've been before like New York, camping, Hawaii, or where you went on your honeymoon or it can be something like ideas for your dream home, wedding, or a room you're redoing. Then you make rooms, they can be literal rooms or just an area you want to explore. Within these rooms you can add objects that can be viewed as a photo or you can even have video. You can also connect all the rooms together so it's easy to get from one place to another. Sounds awesome, don't you think?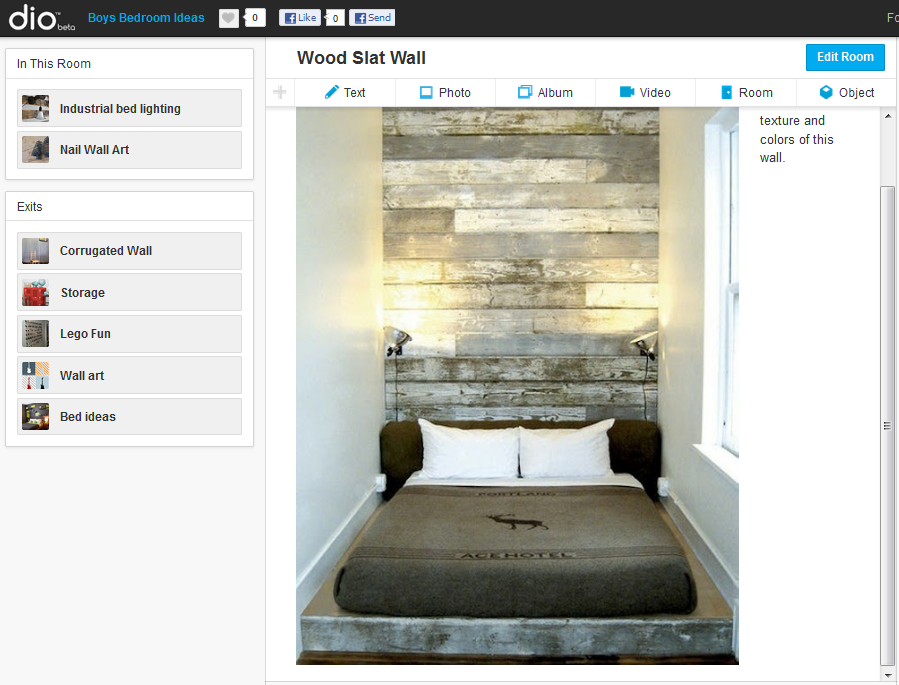 Since I'm going to be moving Ammon upstairs to a new room, I decided to create a place with ideas I want to use to create his new room. I titled my place Boys Bedroom Ideas. My username is Leanne Jacobs so you can follow me and check out my place. It's fun to follow other people to see what they've created and be able to visit places you've never been or places that interest you. I'm only following a few people right now, but am adding more every day. Just click on the username to be taken to their profile and then click follow.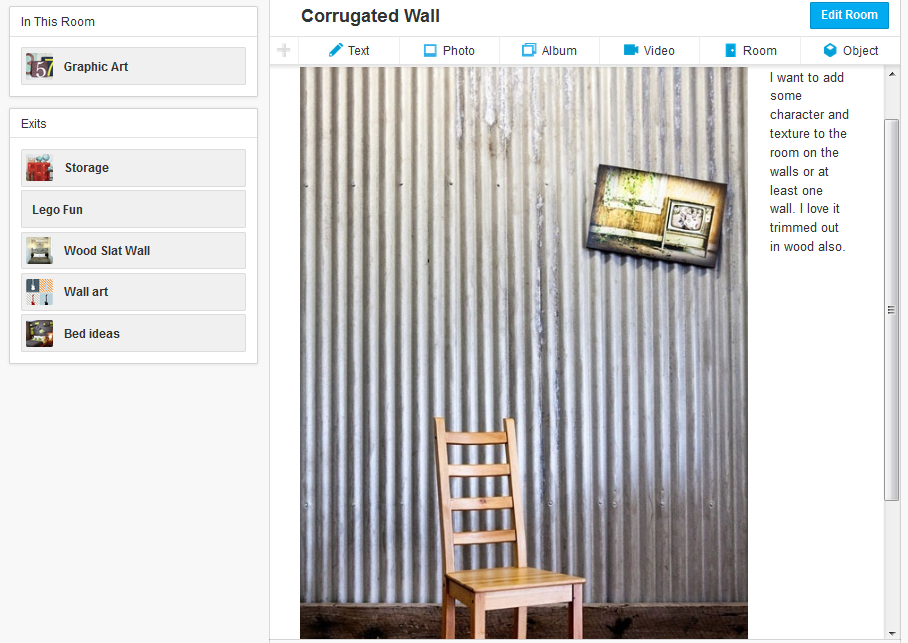 Any of you that have been following me for a while know that I am a little tech challenged. Dio is very easy to navigate and to set up your own dio place. I used the tutorials on You Tube to help me set up my rooms. There are even more advanced things you can add to your rooms and can even make them interactive. It's fun to play around with all the options dio offers. Like dio on Facebook for even more ideas.
So are you ready to give dio a try? You even have a chance to win a $100 Amazon giftcard.
Visit dio.com, create a place, and comment back with the email you signed up with. *You must be an active user to win.
Optional: Tweet with a message about your place and include @dioplaces in your tweet with a #discoverdio dedicated hashtag.