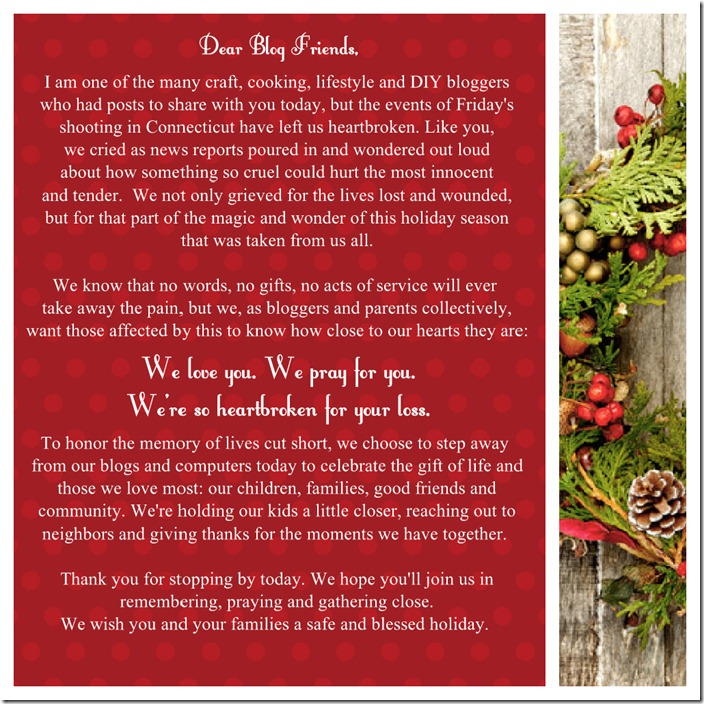 If you would like to donate to the Sandy Hook Elementary Fund, United Way has set up a fund so you can help support the community and families that have been affected.
The Emilie Parker Fund is set up through America First Credit Union. You can find more information here.
If you have knowledge of additional ways to help, please leave a link in the comment area below.