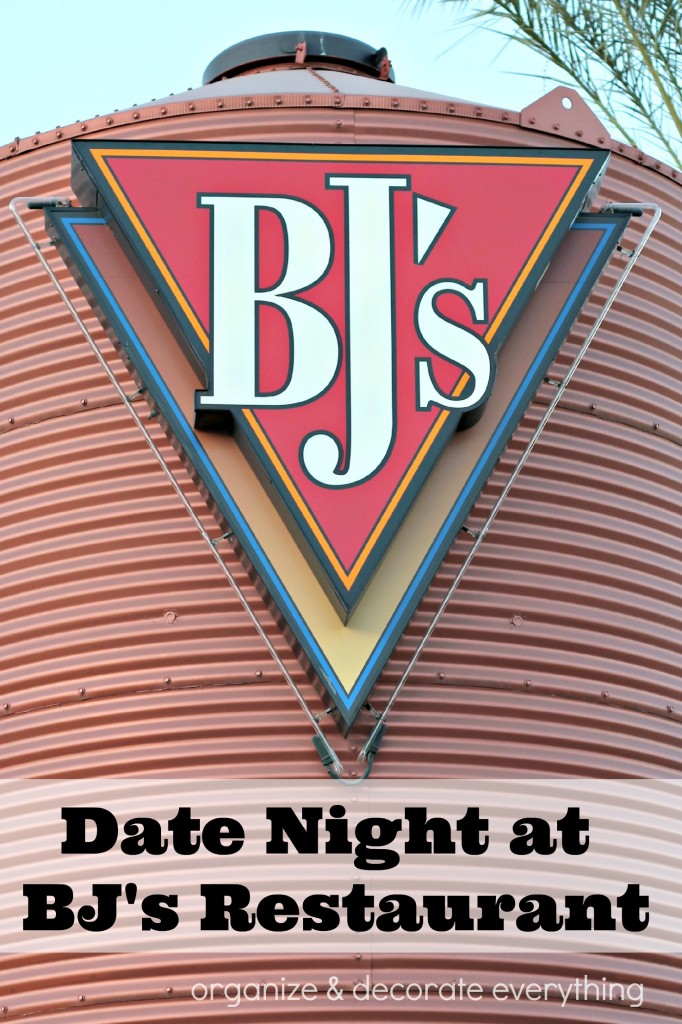 This shop is part of a social shopper marketing insight campaign with Pollinate Media Group® and BJ's Restaurants, but all opinions are my own. #DineInOrderAhead #pmedia http://my-disclosur.es/OBsstV
Throughout our marriage we have made date night a priority. It's not always easy to find the time to go out but we value our time alone. Sometimes date night is the only few hours we have alone the whole week. Life is busy, right? Even getting out of the house can be a challenge, but luckily after a little prep, we made it out.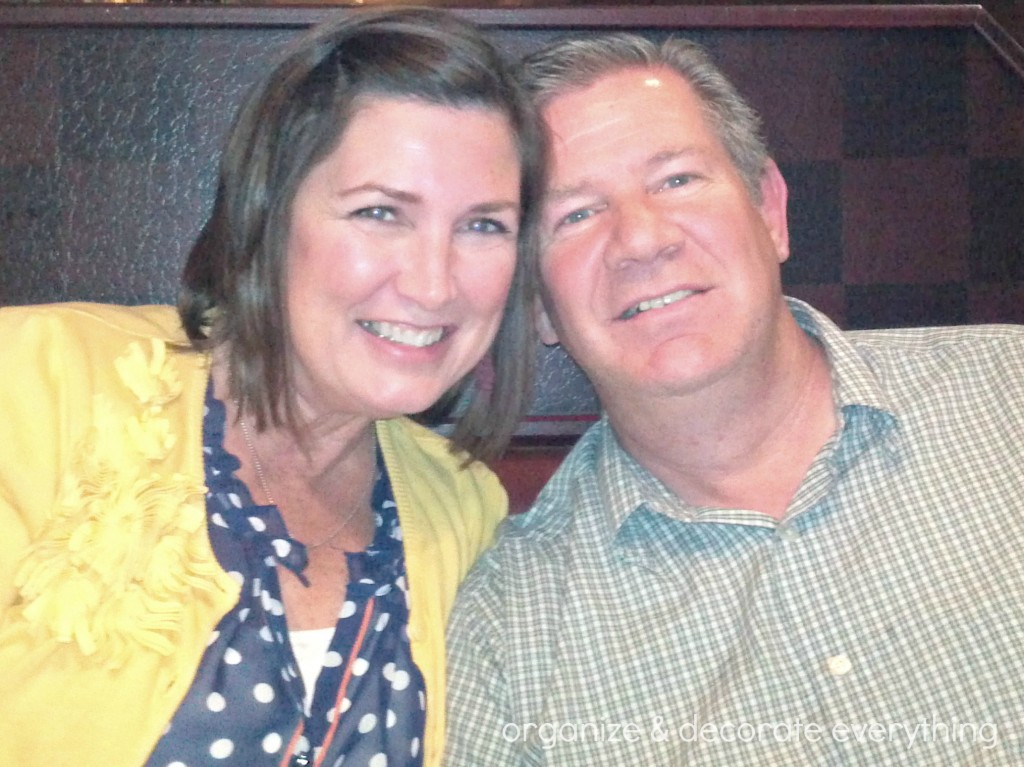 I love that technology can help us plan our dinner ahead and make it a more relaxing evening. BJ's Restaurants has a Dine In Order Ahead mobile app for iPhone and Android that is so easy to use. I had our dinner reserved in just a few minutes. No more waiting to have our order to be taken. Just click on the Order Ahead icon then choose your restaurant location, date, time and party size. Click on Let's Eat and the menu will pop up then you can order your whole meal from your phone. Once you are finished ordering your order will show up, you can continue ordering or checkout at that time.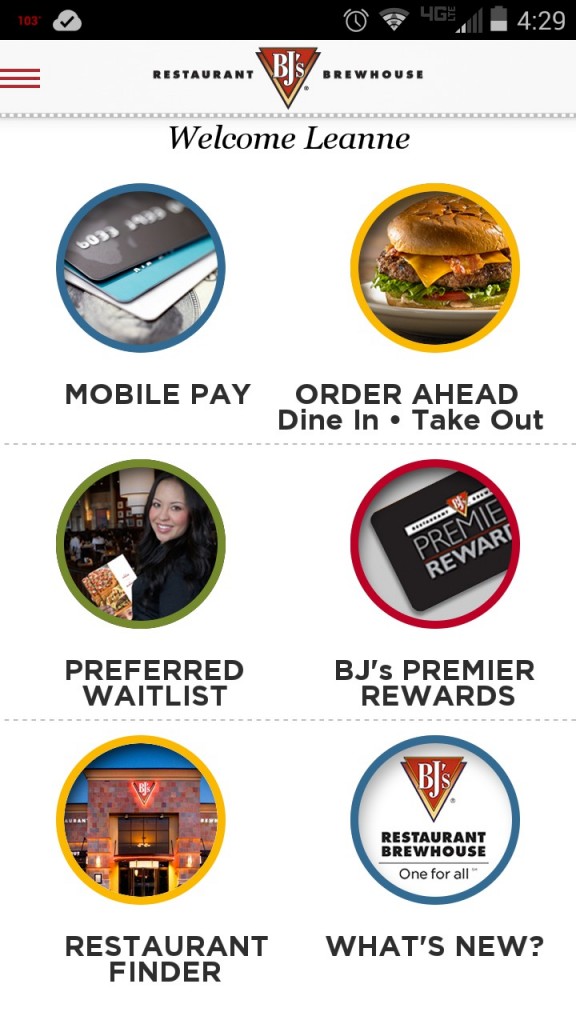 Show up at the restaurant at the scheduled time, they will have your order and start your food while you are being seated. Our server came by to bring us our drinks and check our order as soon as we sat down. I love being able to place my order ahead of time.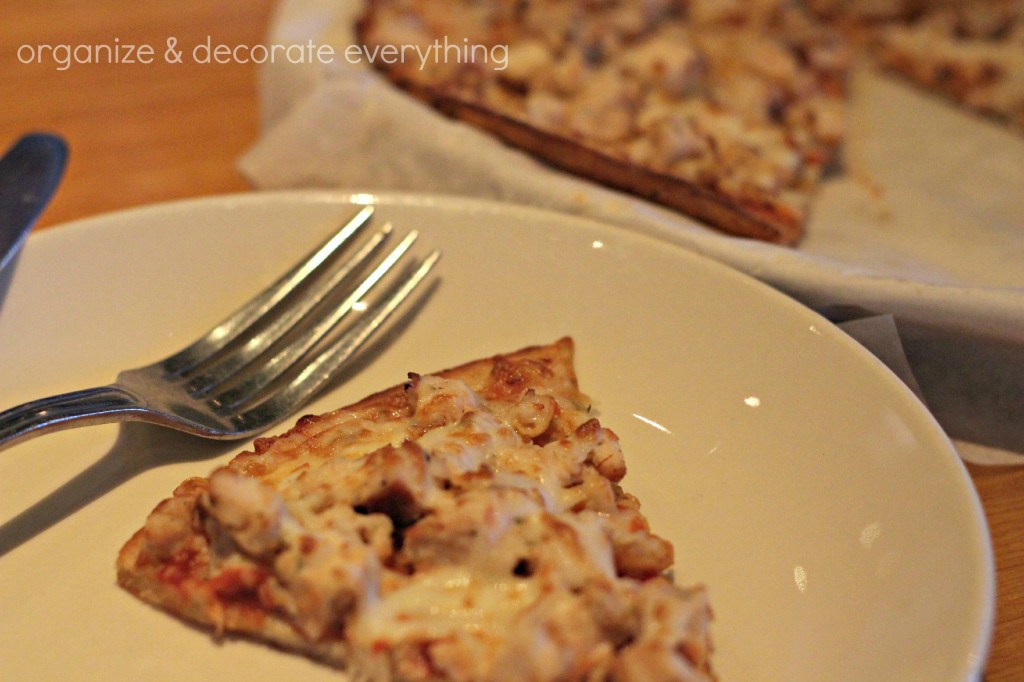 I found out about 3 years ago that I have Celiacs Disease. Yes, it was a bummer. I love bread and pastries and I have still struggled with finding gluten-free bread that I love. JB's Restaurant has an awesome gluten-free menu. I chose the build your own gluten-free pizza. The crust is herb encrusted with a delicious sauce, then I topped it with chicken, garlic, and basil. I also just found out I'm allergic to onions. Big bummer, so no onions! I don't mind that the pizza is a little too much for me to eat in one meal, I love leftovers for lunch the next day.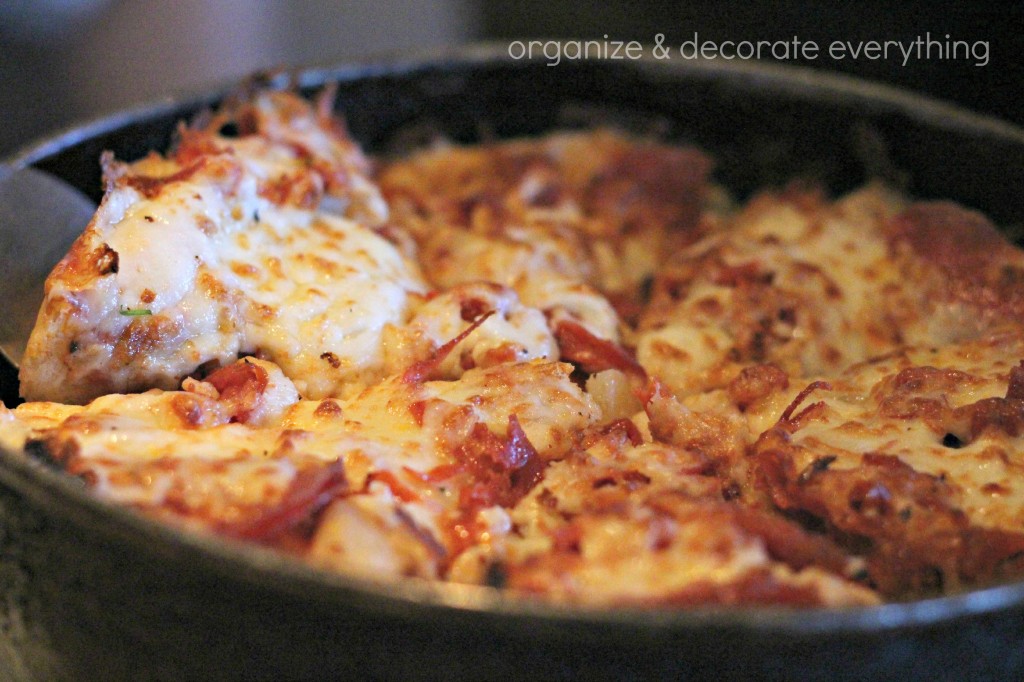 Hubby decided on a deep dish pizza. It looked delicious but I was very happy with my gluten-free pizza. I'm not usually able to eat dessert at restaurants because of the gluten. Imagine my joy when I found out JB's Restaurants make a gluten-free Pizookie. I decided to be nice and share with hubby. You know it's a good gluten-free dessert when hubby doesn't even think it tastes gluten-free. Besides who doesn't love a warm chocolate chip cookie topped with ice cream?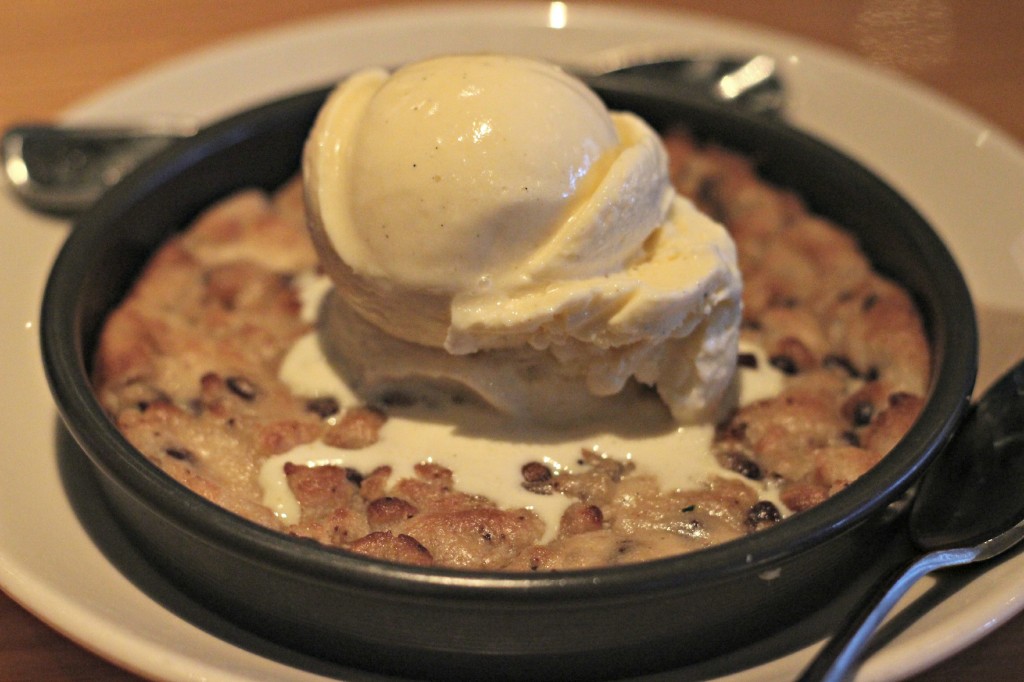 Once we were almost done eating I got on my phone to use the Mobile Pay. If you look at my bill you can tell there was a little mistake made. We didn't order 2 Pizookies, I promise. I was actually glad there was an error so I could see how complicated it would be to correct it. They had already noticed the error and had corrected it so all I did was get out of the app and get back in and it was correct on my phone. So simple! We also got $5 off our order just for using the Dine In Order Ahead and Mobile Pay. I will take a discount whenever I can.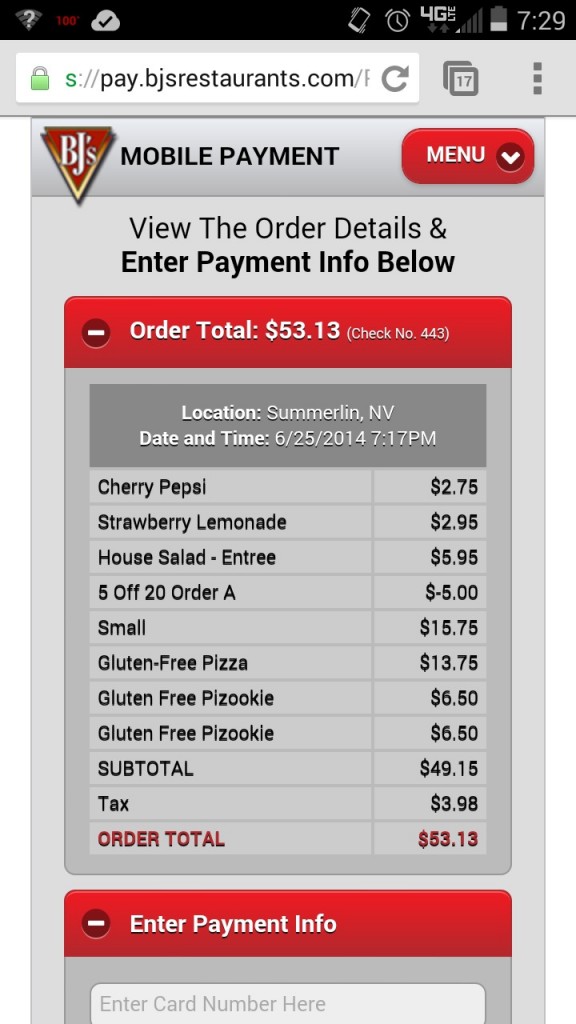 Once my payment was confirmed a receipt was sent to my email. It all only took a few seconds. Date night was a success! We even had time to take a ride and continue a not so serious discussion. What's your favorite date night?