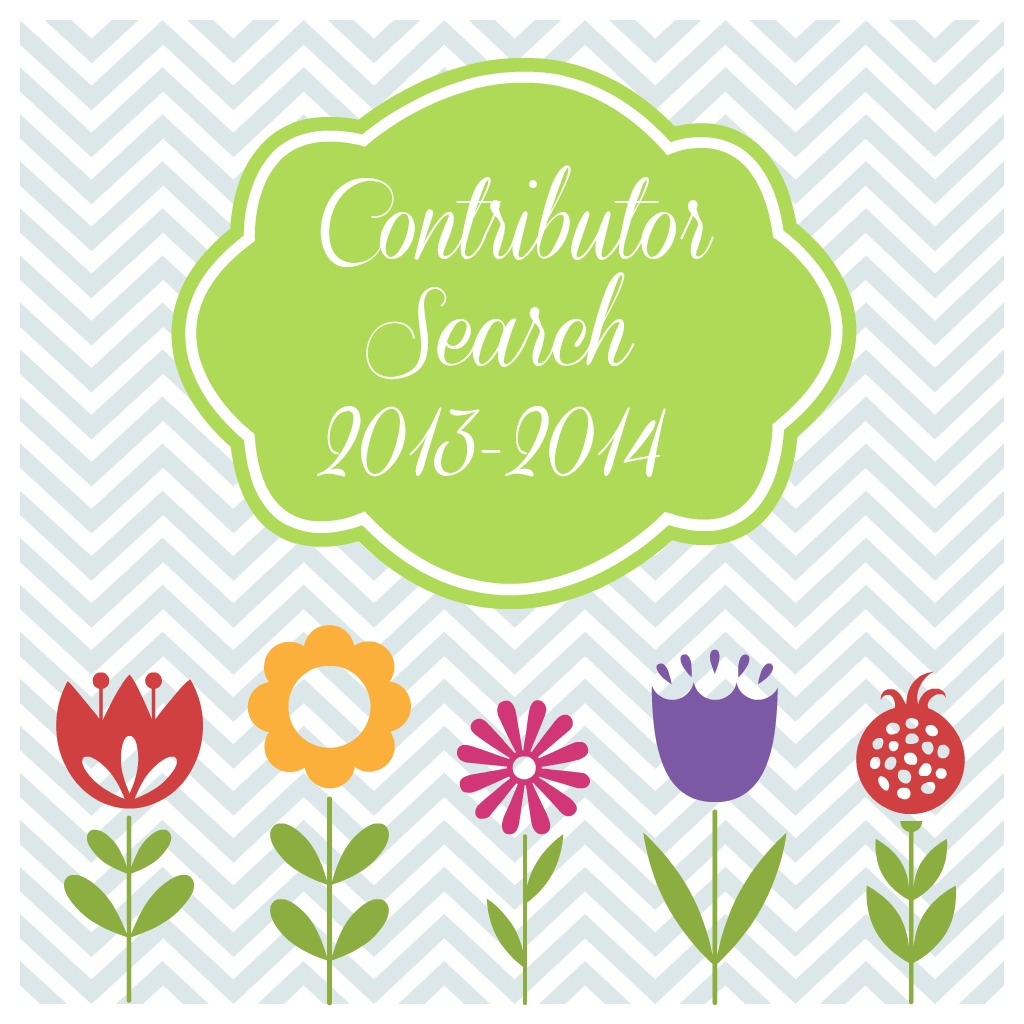 This is the announcement I was talking about earlier this week. As a lot of you may know this past year has bought some changes to my home life and to be honest it's just been really hard balancing everything. I love this blog and I love my readers. I love sharing my ideas and projects and I love getting comments and encouragement from all of you. And to be honest I really love posting everyday. I like staying busy and posting everyday keeps me on track and motivates me, but it has taken a toll on me this past year and sometimes I just need a break. As you may have noticed I've decided not to post on Sundays anymore. It's only been a few weeks but it's given me a day to relax and spend more time with my family and I've thoroughly enjoyed it.
Besides taking Sundays off, I've also decided to take on 4 Contributors. Contributor posts will be every Thursday, which means each Contributor will only be posting once a month. This will give me one addition day off each week, but will still give my awesome readers great projects and information.
So this is how it will work:
I'm looking for Contributors in these specific areas:
Food/Recipes
Parties
Fashion
Printables
Photography
These are areas I think my readers would enjoy and learn from but that I don't have expertise in. As you may notice there are 5 categories but I only need 4 Contributors. I will decide on the 4 that will best blend in with my blog based on the applicants. I'm so excited to be able to share your ideas and projects with my readers. If you'd like to be considered as a Contributor I need you to email me a link to a post that relates to one of these specific areas I'm looking for. If you think you could be considered for more than one area send me links to all the posts you'd like to be considered.
This is what I expect from Contributors:
* New Content (you can post on your blog 1 week after it goes live here)
* Good Photography
* 1 post a month (I will assign your week to you)
* Year contract (starting August 2013)
What I Will Give You:
* Small thank you compensation monthly (you won't get rich but you could take your family out for ice cream)
* Sharing your post on all the social media outlets
* Virtual hugs and high fives
I'm really excited for this small but important change to my blog. And I'm even more excited for the opportunity to work with some of you. I feel it's a win/win situation for all of us.
Email: leanneja@organizeyourstuffnow.com
I can't wait to view your projects and ideas and start this new journey together.