Sorry the contributor post is late. I have been sick all day and haven't been able to get it up. Anne has another wonderful party idea for us today. It's so simple and you can pull it off without much prep but it has a huge impact. I love being able to throw a party that looks like you spent a  lot more time on it that you really have. Here's Anne!
Halloween is almost here. Maybe you have big plans already, or maybe you don't really know what you are going to do but would like to do something. Today I am sharing a way for you to throw a little Halloween shindig that is sure to impress with little work. Don't get me wrong, I am all about extravagance when it comes to parties. But I am also a fan of easy and cheap. So for today, less is more!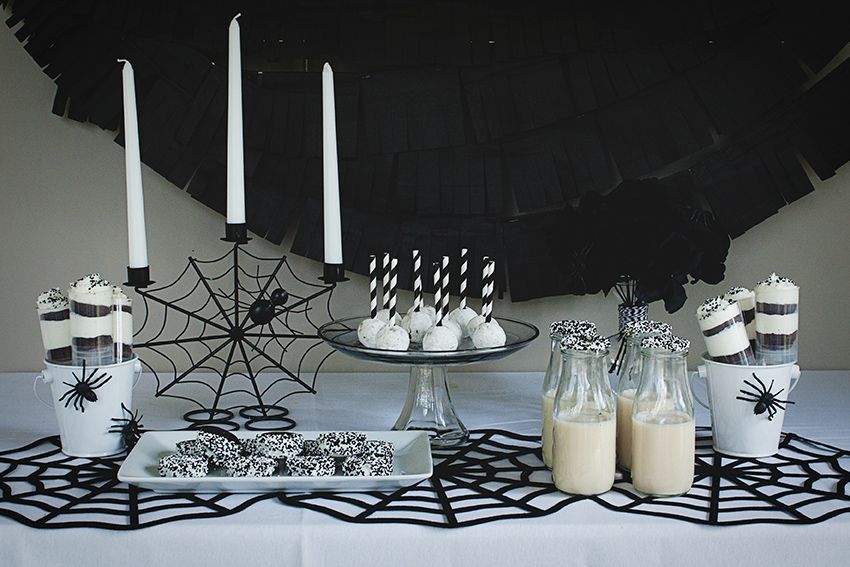 That includes the color scheme. We are sticking with black and white. And why not throw some spiders in the mix. They are spooky. For some people (enter: Mr. Circus Berry), the spookiest.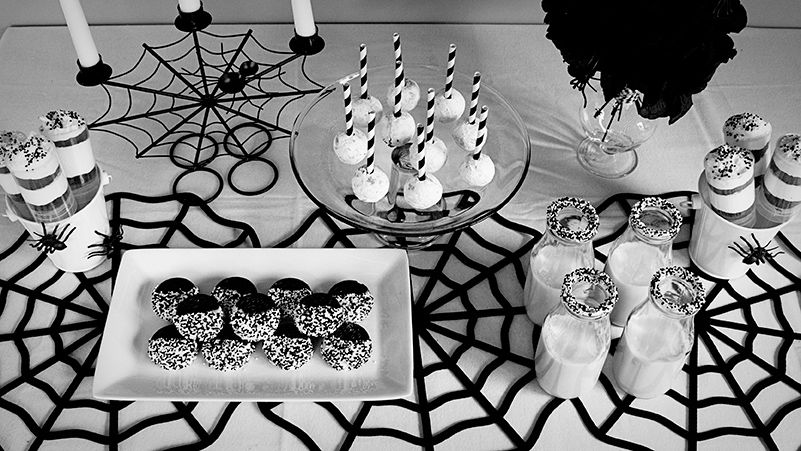 I went around my house and collected anything that was black, white, or clear for this setup. I also made a little trip to the Dollar Tree just to see what was there. Turned out to be a great trip…the spider web place mats, the white candlesticks, and the black roses were all Dollar Tree finds. I reused the black fringe garland from a previous party. No black fringe? No fear. Use some black foam board or black fabric.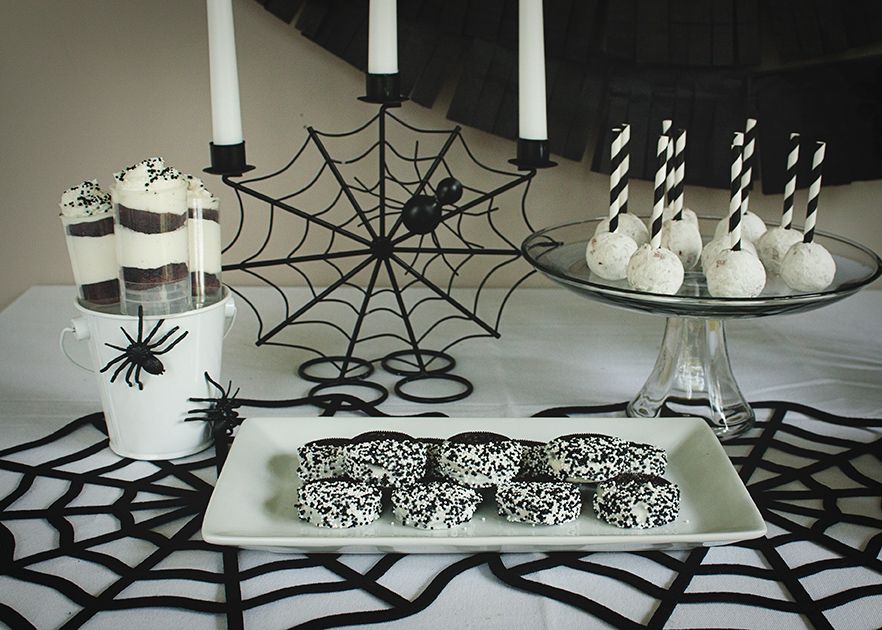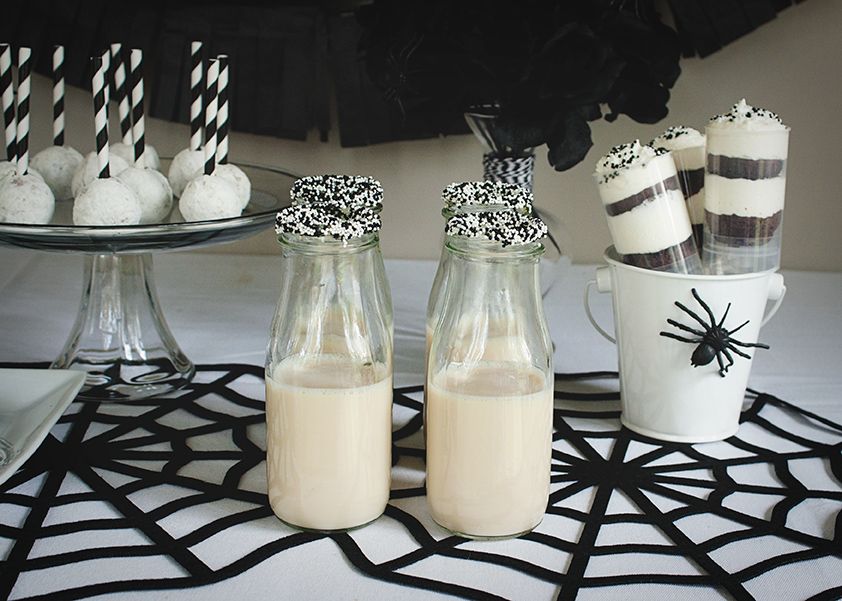 Less is more applies to the menu too. Donut holes, dipped Oreo cookies, milk, and layered push pops made with brownie bites and whipped cream. All in a couple of hours prep.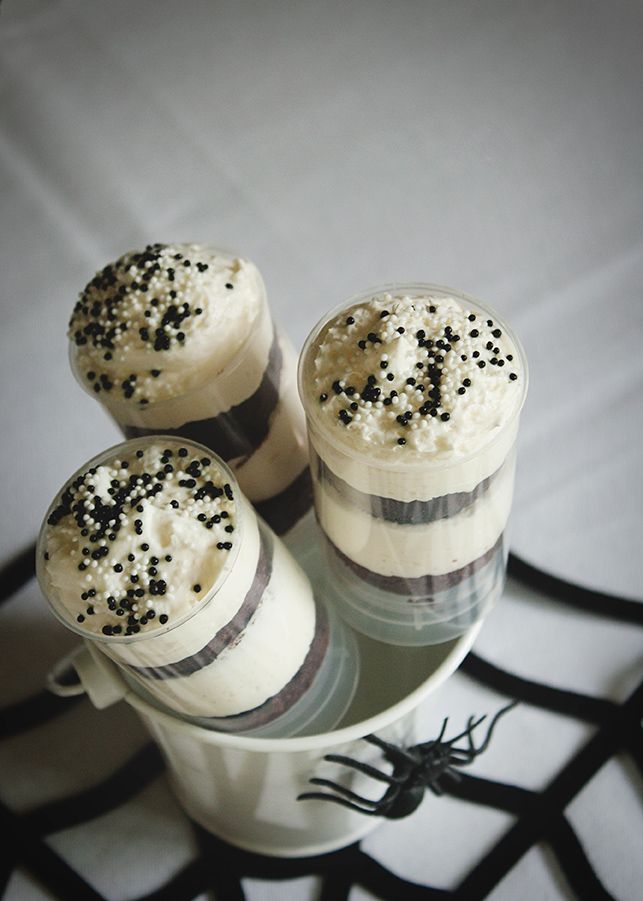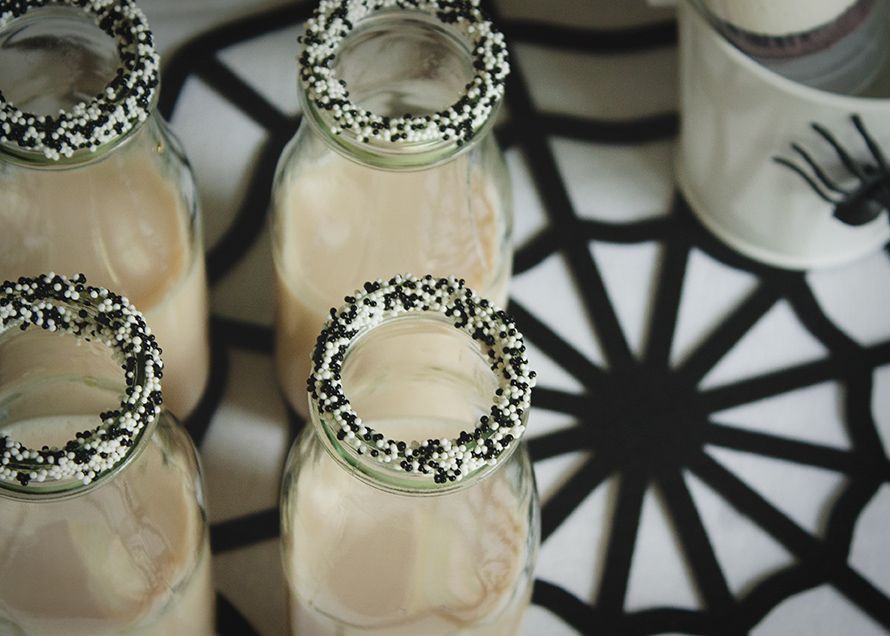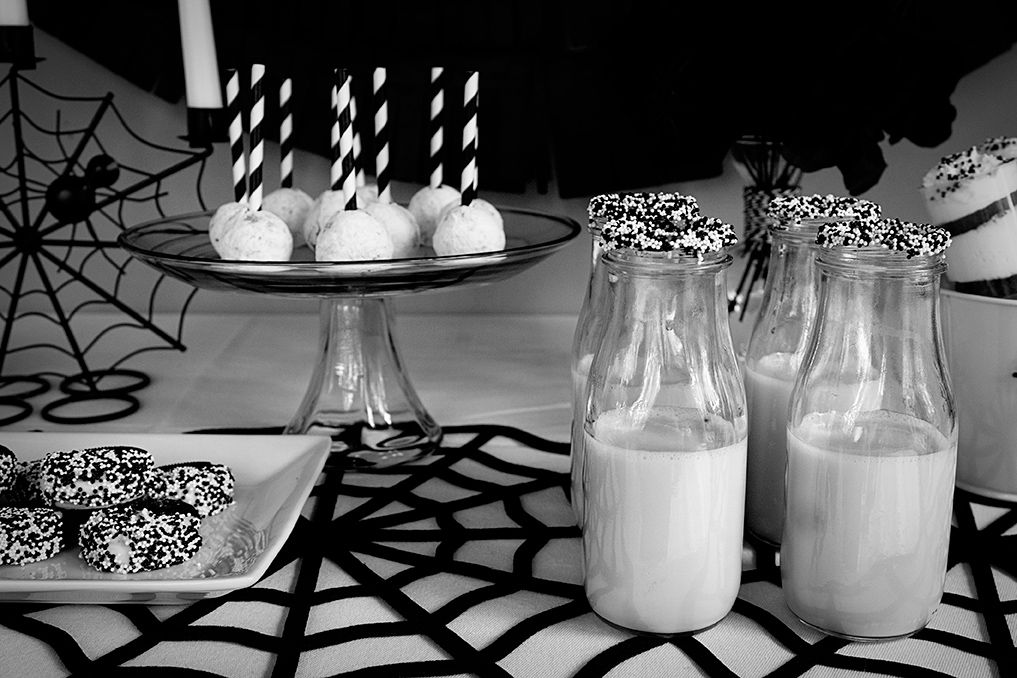 Hope you have a fun and carefree Halloween! *Anne
Isn't it fantastic? I think I might have to throw a small party for my kids and their friends. I wouldn't be surprised if it looked just like this.
Thanks Anne! Don't forget to visit Circusberry where Anne blogs regularly.