Hi everyone! I'm happy to introduce you to our new Printables Contributor at Organize and Decorate Everything. You all know how much I love printables and look up to those who have such a talent for making them. I'm excited Sarah is going to be sharing with us her great ideas and wonderful printables the 3rd Thursday of every month. I look forward to seeing what she comes up with. Get to know Sarah a little better, then check out her printable for this month. I think this is such a great idea and love that she gives us a choice of primary or bright colors.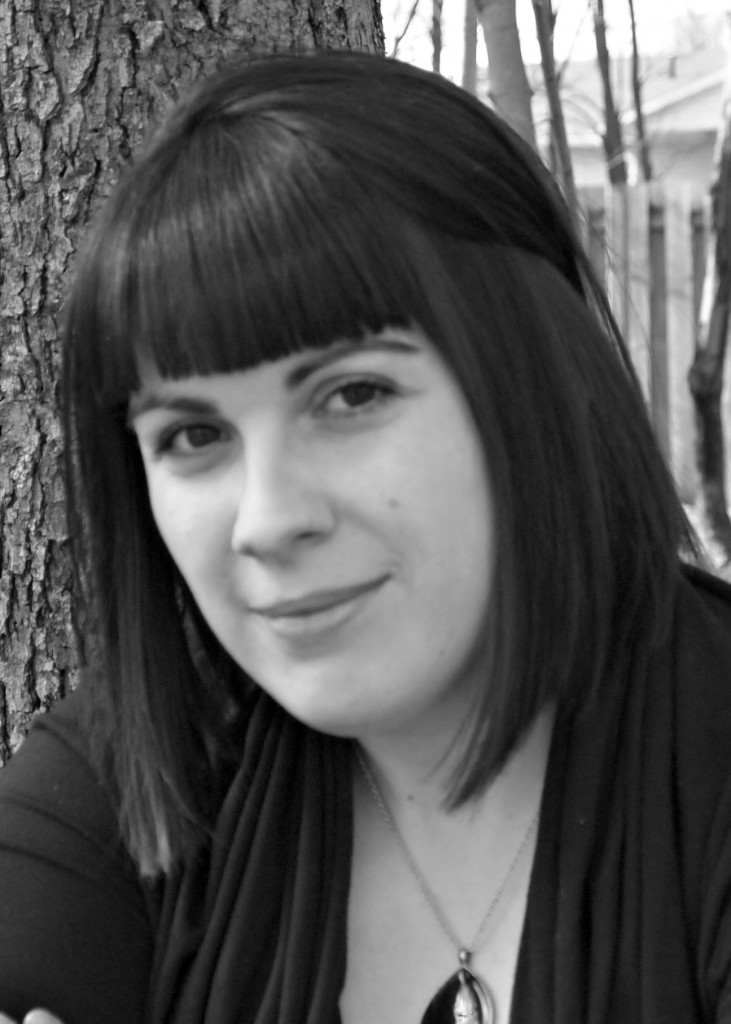 My name is Sarah and I am the creative mind behind Becoming Martha, a mama to two wonderful princesses (aged 3 and 8), a teacher, a small town Canadian, and a military wife. Becoming Martha is a crafts and DIY blog which I started to help me become more domesticated – however, I still don't cook. I am a passionate and dedicated person, and topping my list of passions are helping children learn, creating a warm and inviting home, and planning wonderful parties and events for our group of friends. I have taught myself many aspects of graphic design, and now I love creating blog design and printables, which landed me here as the printables contributor for Organize & Decorate Everything.
What else should you know about me? My blog may have pretty pictures of a perfect home, but here's the truth: I hate cooking and my floors are almost always dirty. My youngest daughter is often permitted to wear her older sisters flip flops and her hair is usually in her face. I am extremely forgetful, and if I do not write it down, I will forget it. Even if I do write it down, I will probably still forget it. And what do I do for fun when I'm not ignoring my dirty floors and messy child? I craft. I create. I indulge in Ben & Jerry's Half Baked ice cream. I watch Big Brother (don't judge). I cover things in glitter. And I blog, which I now get to share with you! I can't wait to get to know you all!
Hi everyone! Happy Thursday!
I am so excited to be sharing my first post with you today – this cute school lunch planner!
Last week I wrote a post on Back to School Organization, and I realized that the area I really needed help with was school lunches. I have items in four different cupboards, and it is always a mad dash in the morning to throw things in my daughter's lunchbox. So imagine the frustration at the end of the day when half of the food comes home uneaten. One of the suggestions that I saw repeatedly was to involve the children more in packing their own lunch. Much like helping you make meals, this helps create ownership, and in turn, they are more likely to eat their own choices.
I created this calendar to help track what she would like for the week. (This will also help grocery shopping – a quick look at the calendar for the week will show what I need for school lunches.) You can print your own copy and use it in one of two ways:
(1) Frame and a Dry Erase Marker
Print out your choice of the planners below – they come in two color schemes. Place inside a 8×10 frame and use a piece of velcro to attach a dry erase marker to the frame. Have your child write their choices on the menu, or if they are too young to write, have them dictate their choices to you.
(2) Magnet Board and Food Choices
Print your choice of the planners below onto magnet paper, and cut to fit. Then, download the co-ordinating "blocks" (click on the link, right click, and save image), and open in picmonkey.
Here is how mine looked when I was all done – feel free to download and use it if your kids eat the same snacks as mine:
Print it onto magnet paper and cut into blocks. Place in a little envelope (I used four little gift card sized envelopes, one for each category) and hang it on the fridge next to the planner.
This way, your son or daughter will know that for each day, they need to pick one item from each color and place it in the correct column.
And there you have it – a super cute way to organize and plan your school lunches while hopefully getting your kids to eat all of the nutritious and delicious food that you pack them!
Download your own files here:
Lunch Planners (Both Colors)
Envelope Labels (Both Colors)
Co-ordinating Blocks (Bright Colors)
Co-ordinating Blocks (Primary Colors)