A few months ago I was contacted by Elmer's about their new Freestyle products. They wanted me to organize spaces in my home using the products, then make a short video showing how I used them. I couldn't wait to receive the package to see what was inside and decide on how to use the products. There was a chance that I would be chosen to be in a commercial with a few other bloggers but I wasn't holding my breath. Imagine my surprise when I was contacted last week and told part of my video had been chosen. My face isn't gracing the screen but that's not a bad thing. See if you can find my little clip.
And here's the second one.
Yep, that's me at the very end of both videos. I love these products! They're especially perfect for our home right now because we're renting. I love that they are reusable and easily repositionable. They hold up to 10 pounds and leave no residue when removed. My favorite part of the Freestyle products are the styles and colors they're available in.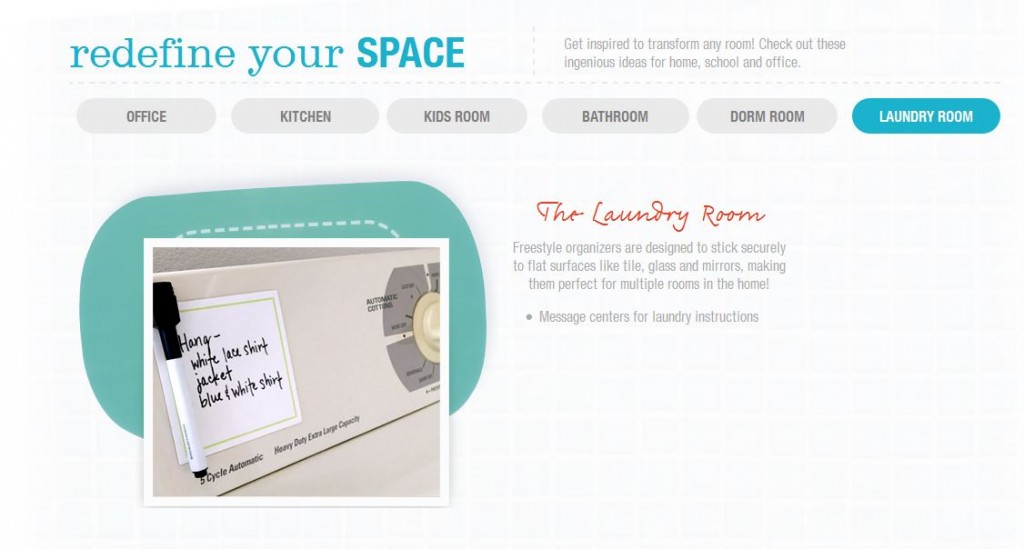 The Elmer's Freestyle products are available in stores now. Click on the link and scroll down to see my original video and also see my feature in the Laundry Room under Applications. Look through the Elmer's Freestyle site to get all your questions answered and to see all the products available. I need to go pick up some of those stationary clips now.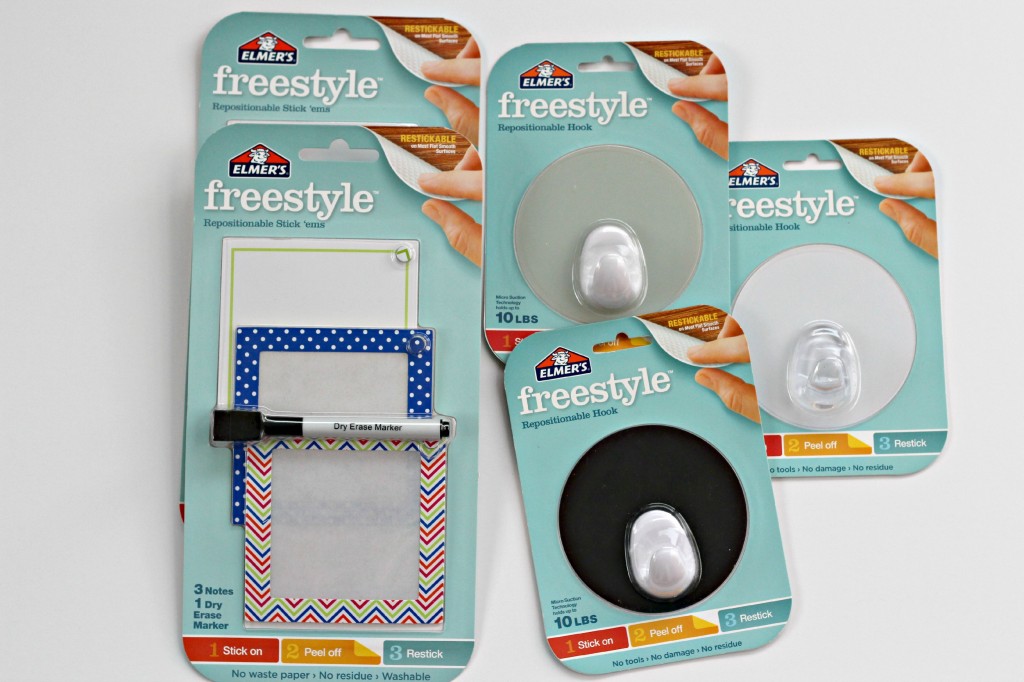 How would you like a giveaway to try some of the products yourself? I have a few Freestyle products I would love to share with one of you. You will get 2 packages of Stick'em Notes and 3 Hooks (black, gray, clear). Complete one of the areas of the Rafflecopter or all of them for even more chances to win. The giveaway will end August 27th.
Good Luck!