This is a Sponsored post written by me on behalf of Marie Callender's for SocialSpark. All opinions are 100% mine.
I love finding ways to help others throughout the year but especially during the holiday season. It's hard to think of who aren't able to spend this time of year with their families and are far away from home. What's even harder to imagine is that they are often putting themselves in harms way to protect us so we can spend the holidays with our families.
Marie Callender's launched the Comforts From Home project this Fall by bringing the comforts from home to our U.S. service men and women overseas. I know not everyone has money to be able to donate to causes so Marie Callender's is making it simple for you. All you have to do is enter the 8-digit code found on specially marked packages of Marie Callender's dinners and desserts online at www.ComfortsFromHome.com and they'll donate .50 cents to the USO2GO program for each code entered.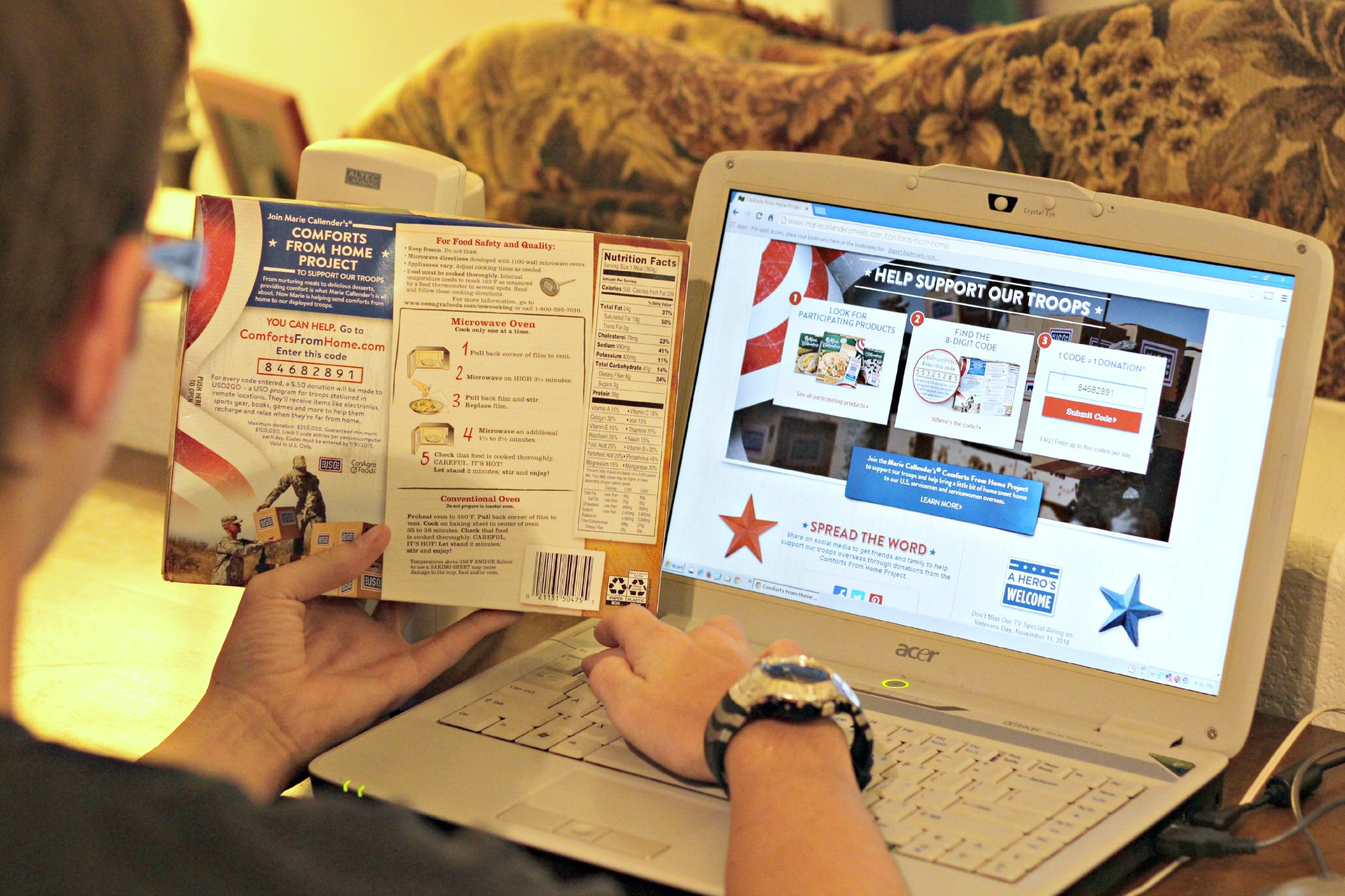 So what is USO2GO? It's a USO program that brings the comforts from home to troops stationed in remote locations around the world in the way of electronics, sports gear, books, games, furnishings, and more. I don't know about you but I love thinking about these men and women far from home being able to enjoy some of the comforts from home. My brother retired from the military which means he was stationed away from home many times and for many holidays. Imagining him enjoying a book, playing football, or watching a movie and being able to relax for a while makes me happy to know he had some of the comforts we enjoy every day.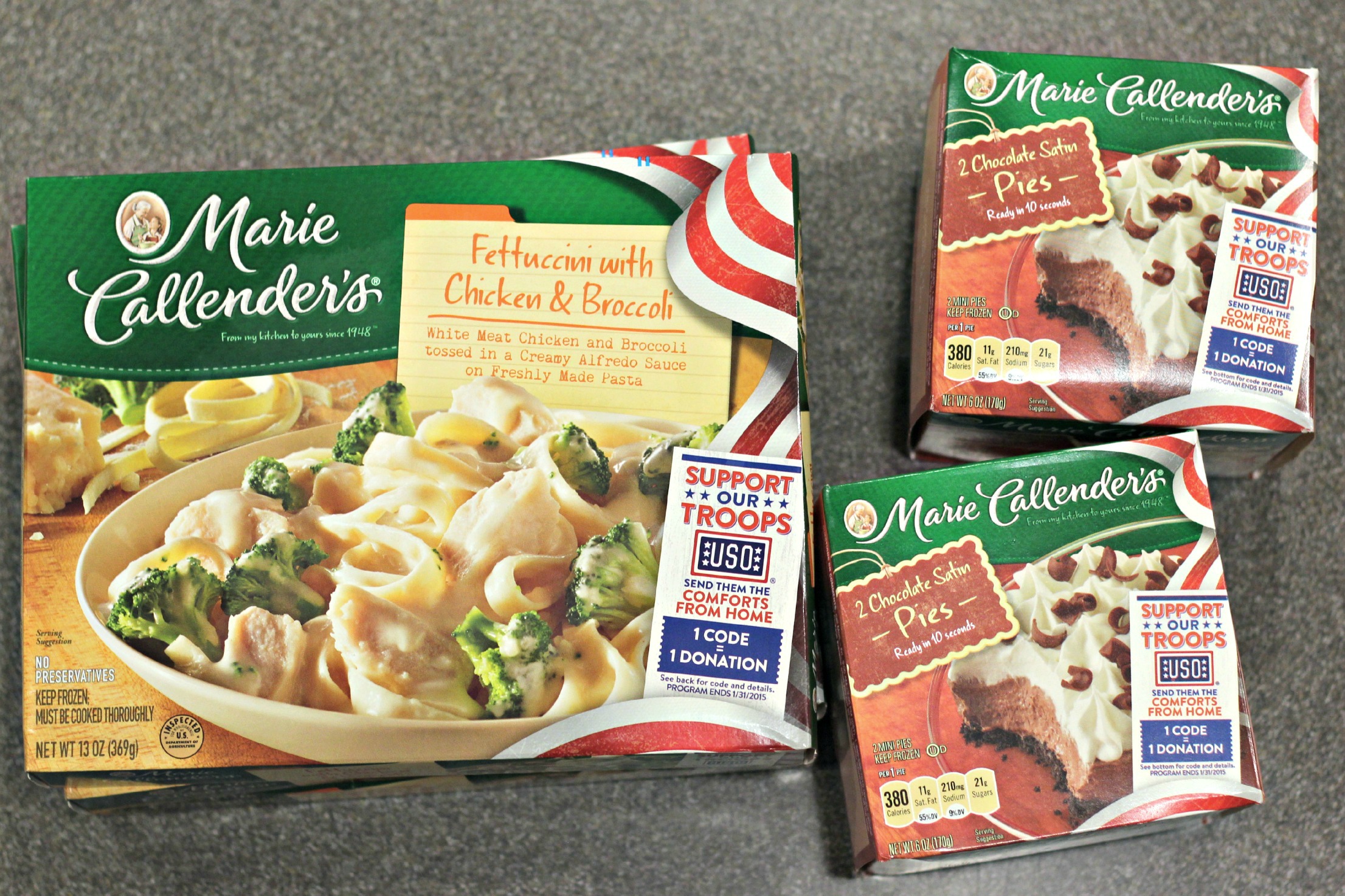 Speaking of comforts from home, our Wednesday days and nights are super busy which doesn't leave much time to plan or even eat meals. It's important to us to sit down at dinner together as a family so Marie Callender's dinners and desserts are the perfect solution.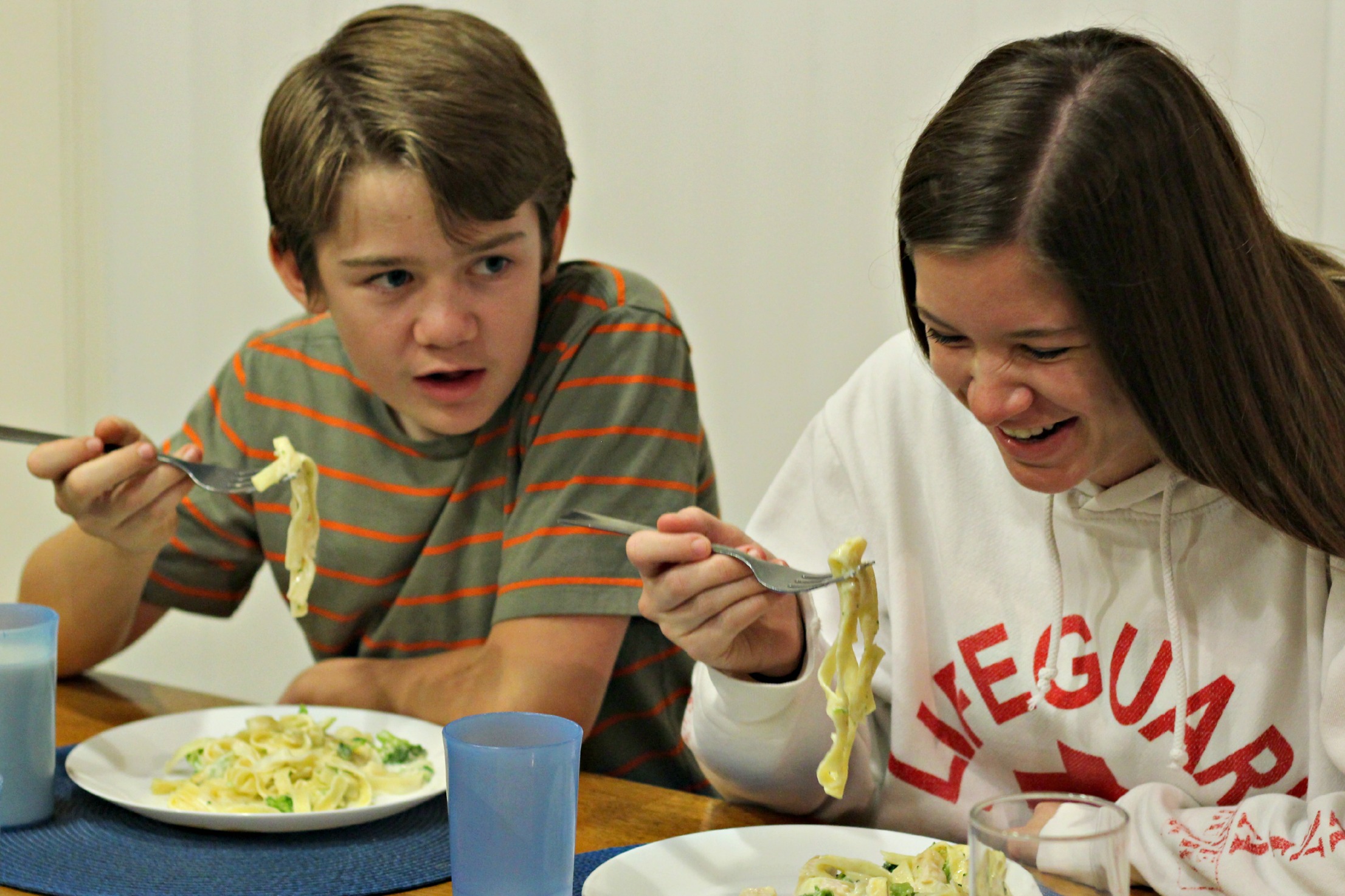 My family's favorite dinner is Fettuccini with Chicken & Broccoli. I love that we can have a good hot meal and sit down together even on busy days.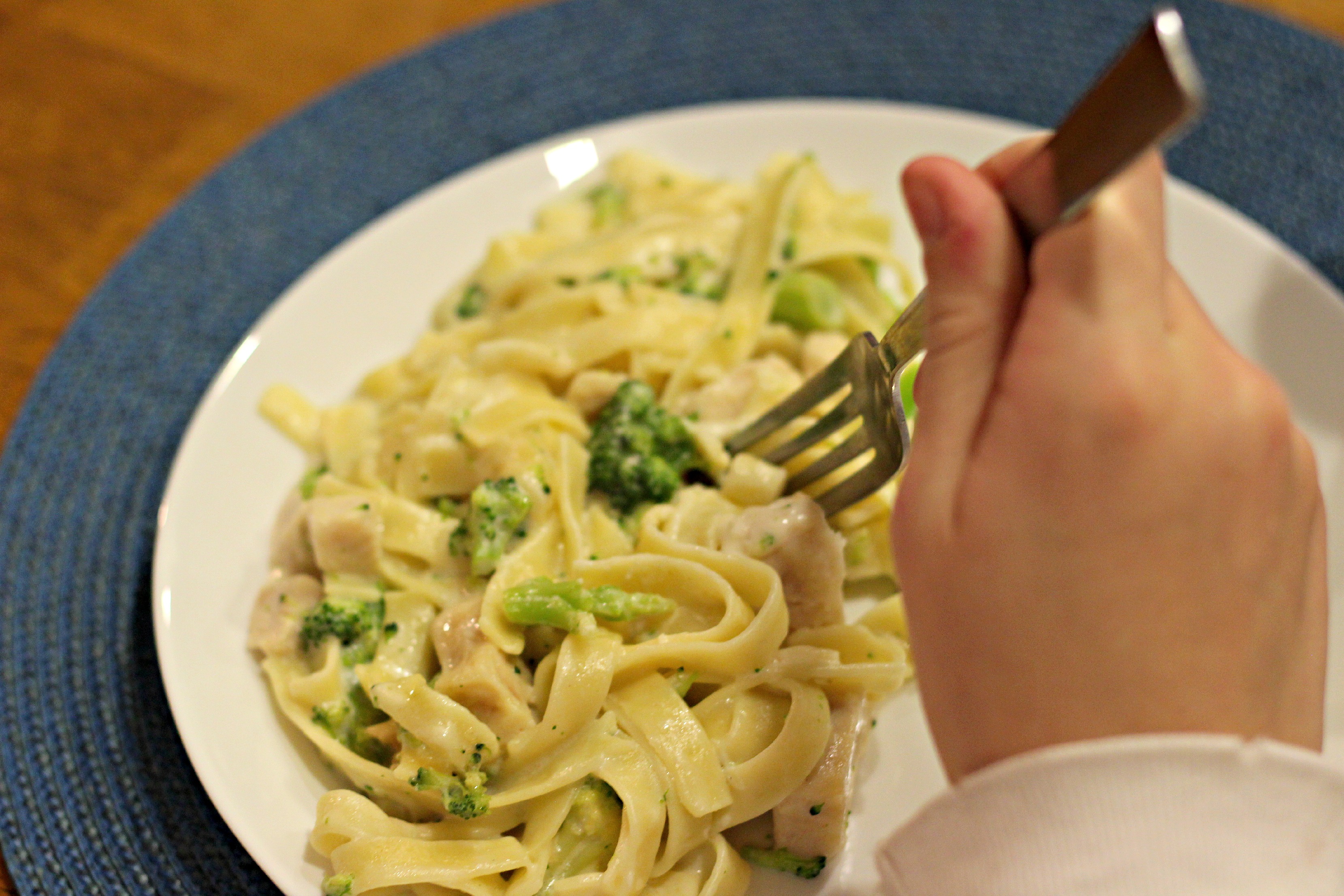 We can't forget about dessert. My family loves the Chocolate Satin Mini Pie and they are the perfect single serving size after a delicious meal. Not only does this dinner give us enough time to prepare and eat together, but the kids still have plenty of time to finish their homework before we head off to our activities.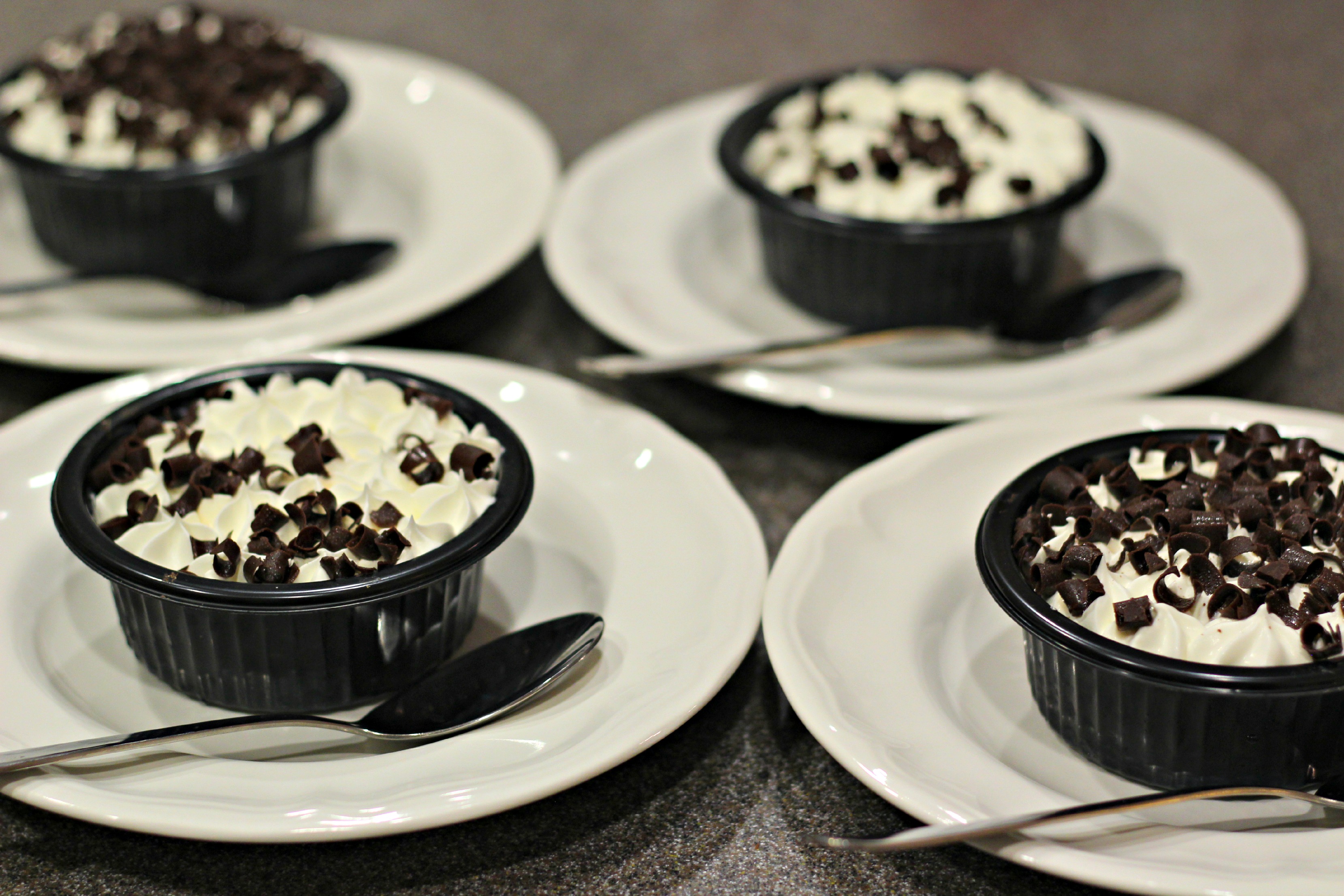 Don't forget to enter the code on the back of the box. It takes less than a minute and means so much. For every entry by 1/31/2015 of an 8-digit code found on participating products, Marie Callender's will donate $.50 to the USO2GO program. Guaranteed minimum donation: $100,000. Maximum donation: $250,000. Limit 5 code entries per person/computer each day. Valid in U.S. Only.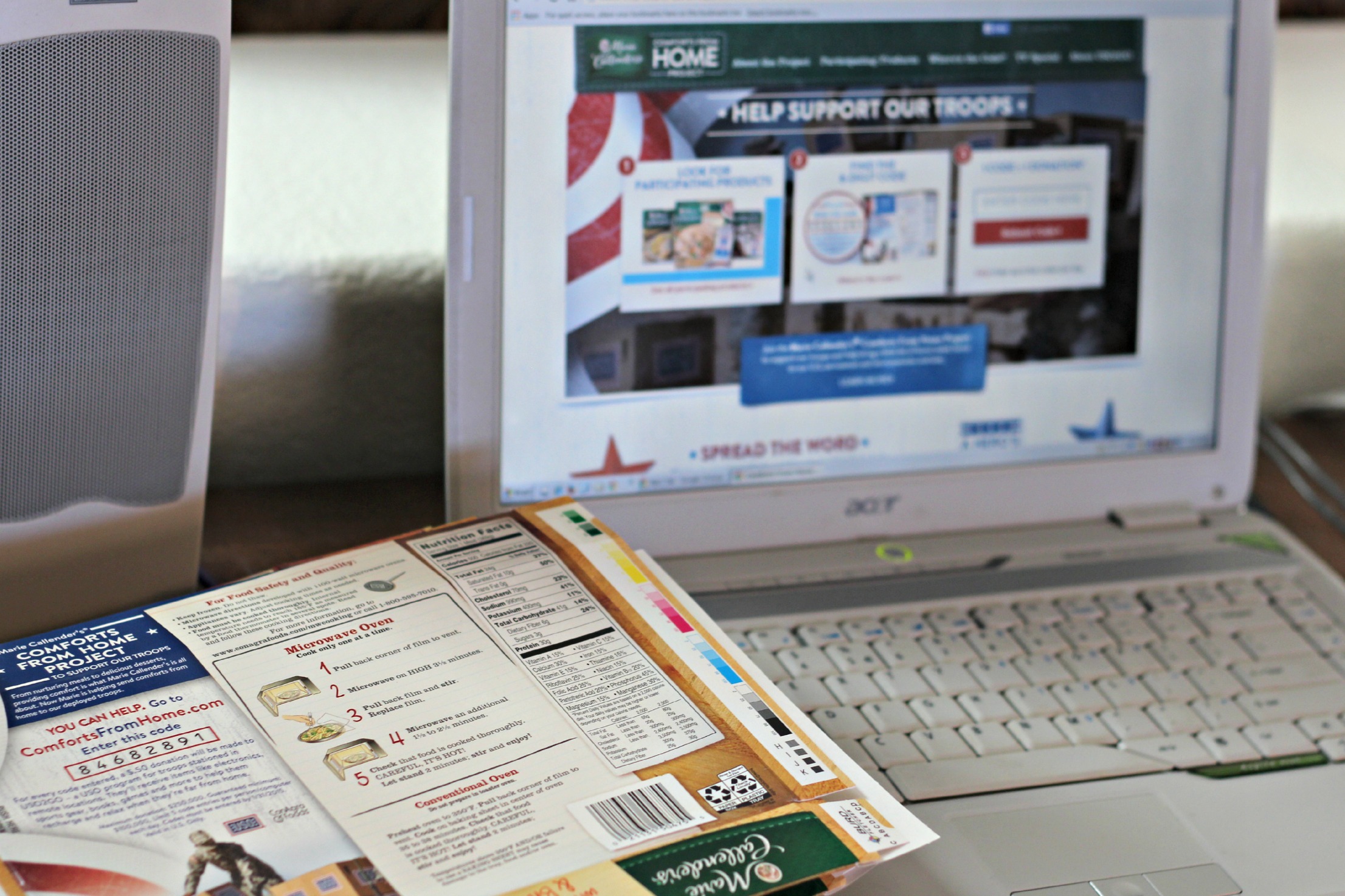 I signed up for Thunderclap and encourage you to do the same. It helps promote wider reach of messages by broadcasting them at the same time through social media channels. To find out more information visit Thunderclap at https://www.thunderclap.it/projects/17947-comforts-from-home-project?locale=en
Visit Marie Callender's Facebook page for more info. @MarieCallender's #ComfortsFromHome