I was so excited to find this. Sometimes it's nice to find something and not have to do anything to it.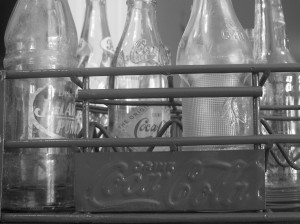 Don't get me wrong, I love my spray paint. But when something's already perfectly painted it 's hard to pass it by.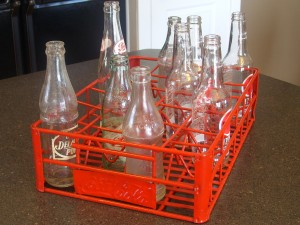 It was $11. I don't know of that's a good price or not, but I don't care. It's worth $11 to me.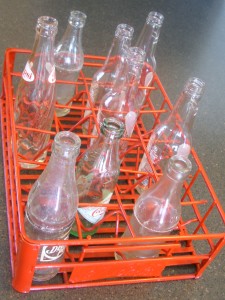 I had these bottle laying around the house. Don't they look at home now?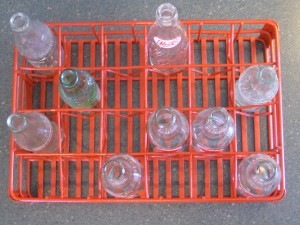 Wouldn't this be fun to hold soda bottles for parties?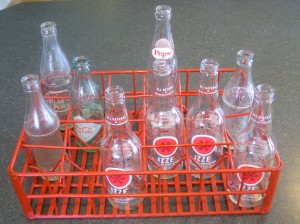 I sat it on the counter to take pictures, but then noticed it looked great next to the white pitcher and blue vase.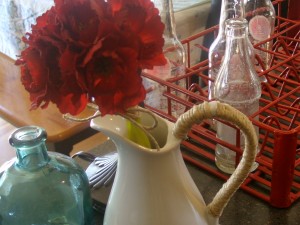 So I decided to keep it there for a while. A while could mean 2 days or 2 months to me. But I like it at this moment so it's staying put.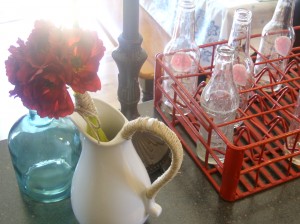 I'm linking to:
Thrifty Treasures at Southern Hospitality
Twice Owned Party at House Of Grace
Thrifty Thursday at Bloggeritaville
Frugal Finds at It's A Blog Party
Garage Salen Party at Debbiedoos
Show and Tell at My Romantic Home
Frugalicious Friday at Finding Fabulous
Yard Sale Linky at The Lettered Cottage