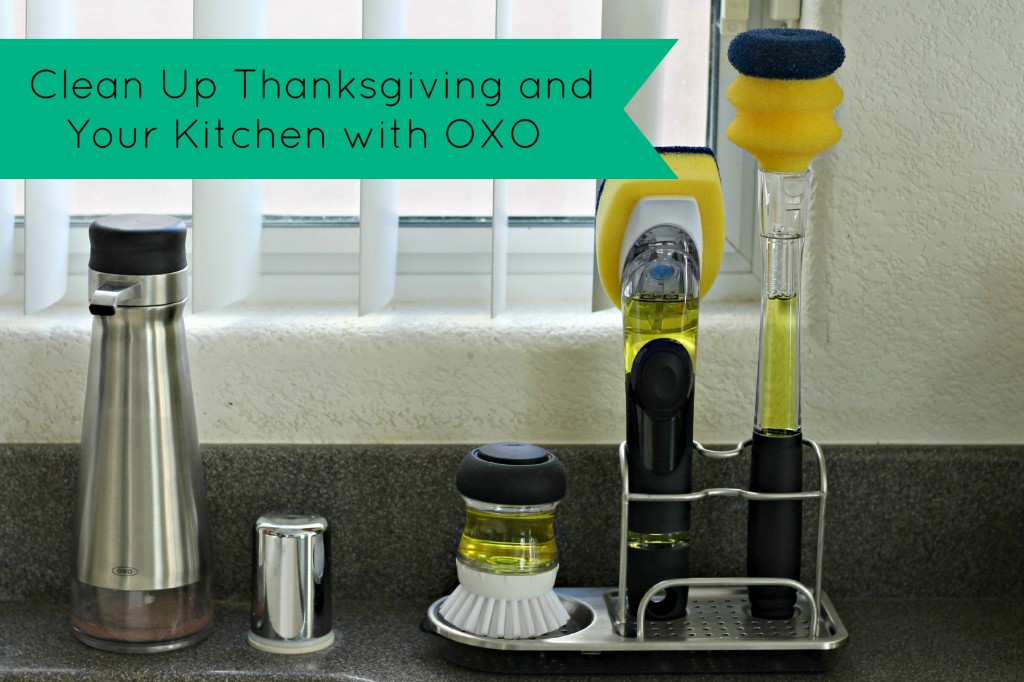 How was your Thanksgiving? I love celebrating with family, sharing good food and stories, laughing and making new memories. Probably my least favorite thing is the clean up. I actually love cooking for Thanksgiving, trying new recipes and making the traditional ones for my family, but the clean up can be a little daunting.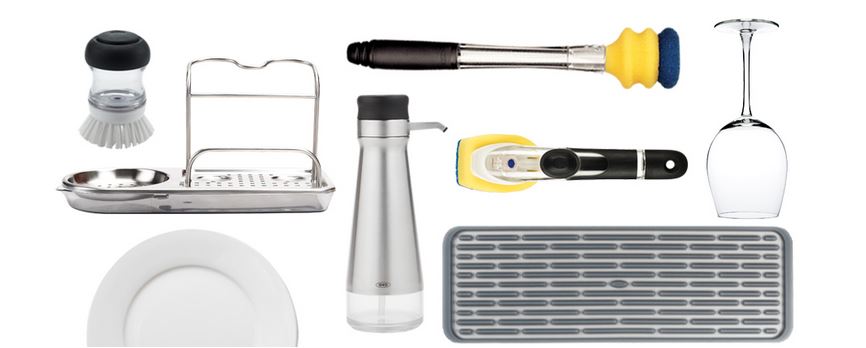 That's why I was more than thrilled when I was asked to clean up with OXO Kitchen Cleaning Tools. My Thanksgiving clean up was a breeze. These tools can tackle any dirty dish or pan you can throw at it. Okay, I don't recommend throwing dishes, but when I can't get them clean I feel like it. This is what was included in my clean up kit: Soap Dispensing Stemware and Glass Wand, Soap Dispensing Palm Brush, Big Button Dish Soap Dispenser, Stainless Steel Sink Organizer, Wine Glass Silicone Drying Mat, Soap Dispensing Dish Scrub, Soap Dispensing Dish Brush Refills.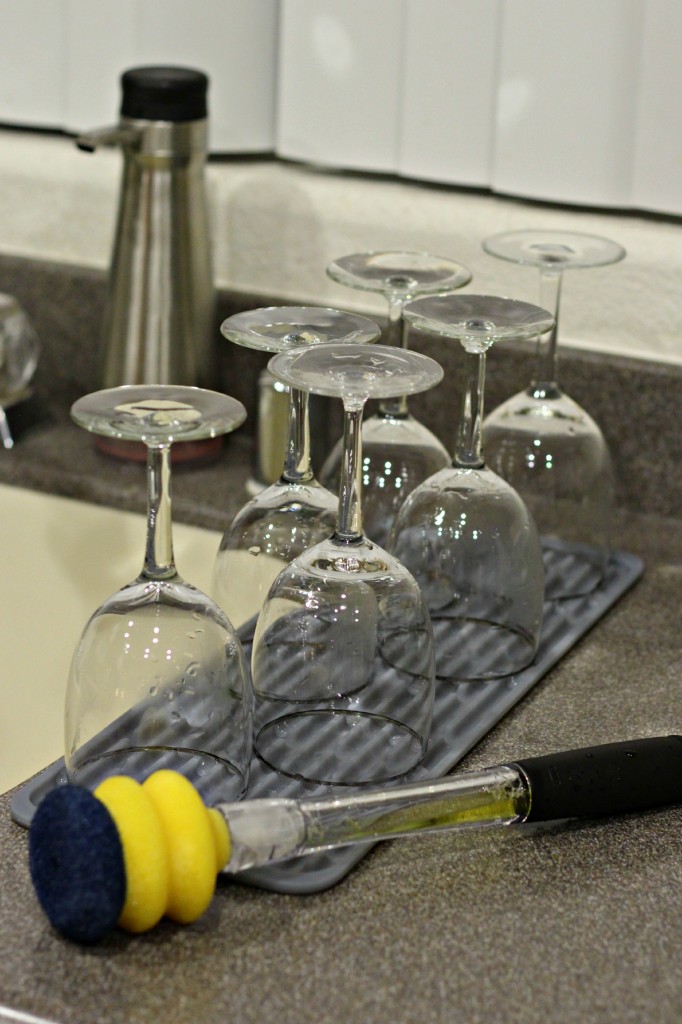 My favorite cleaning tool is the Soap Dispensing Stemware and Glass Wand. It got my Stemware sparkling clean in seconds. I love the push button on top that dispenses the soap easily into the glass, then with a quick scrub they're ready to rinse and dry. I like the Silicone Drying Mat too. Even though I opted for paper products for Thanksgiving dinner this year, we still used our stemware. I like drinking out of glass, not plastic.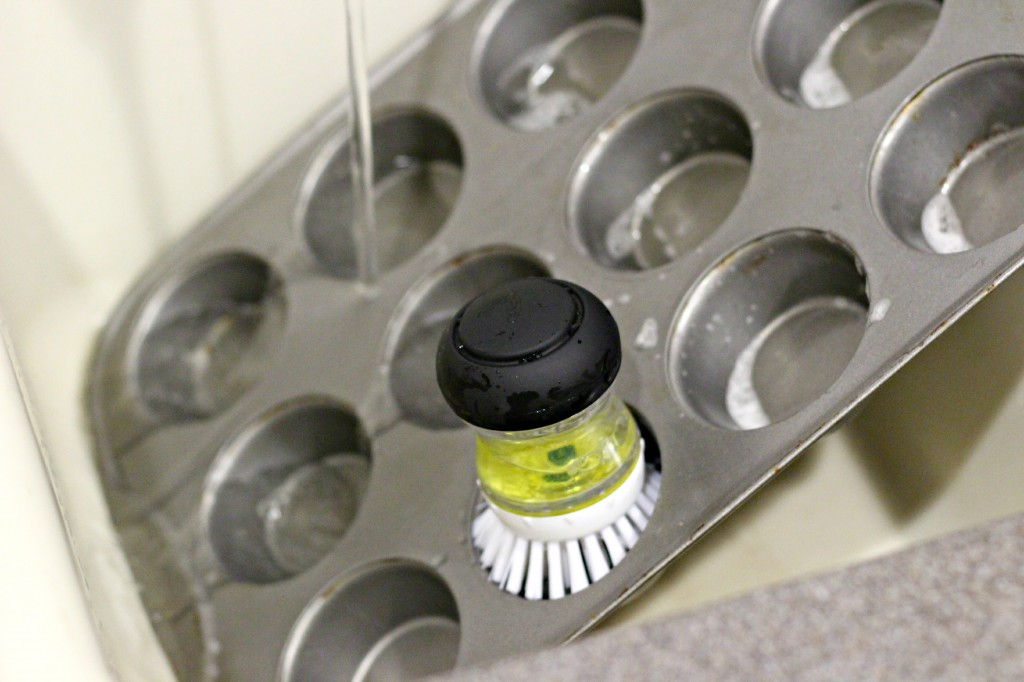 Hubby's favorite product was the Soap Dispensing Palm Brush. He volunteered to clean the muffin tins. Yes, please! The palm brush fit perfectly inside each compartment and quickly scrubbed away the little bits of food that remained. He loved the push button on top too.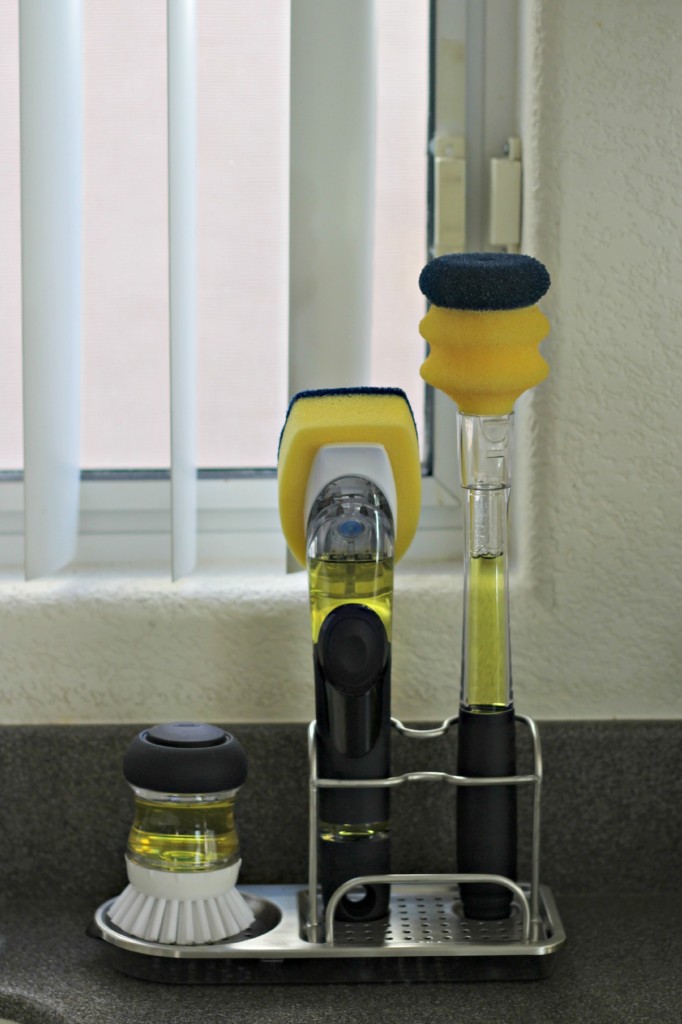 One of my very favorite things is that the products look good sitting on the counter. I don't like a cluttered counter and I don't like unsightly cleaning products next to my sink. I don't judge others, it's just me. The OXO products look great sitting next to my sink though, making it a little more convenient for clean up.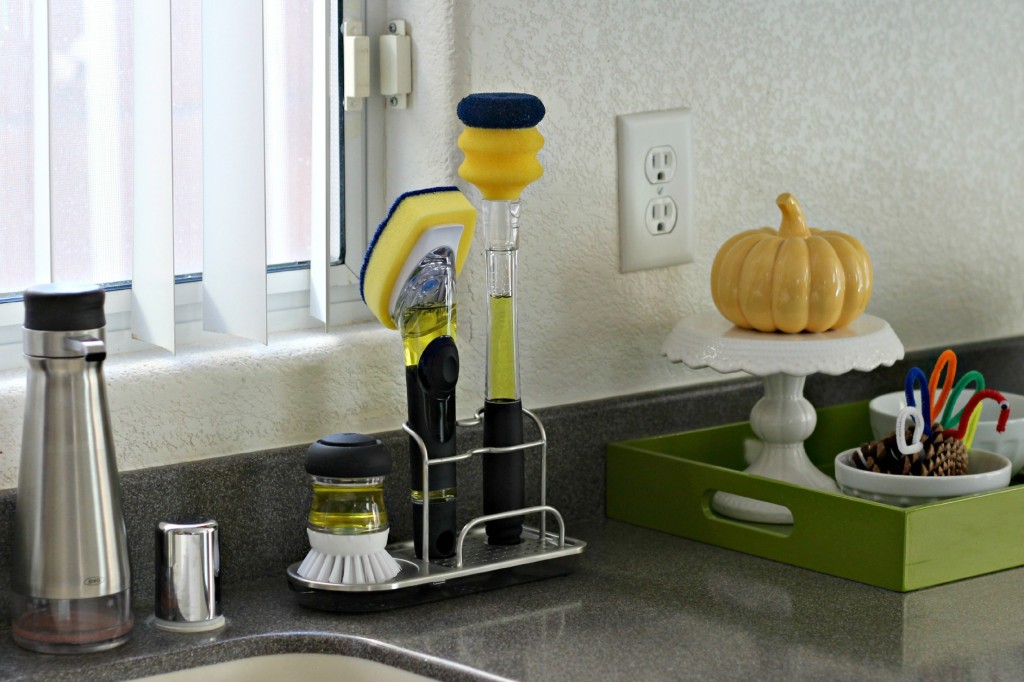 I have to say, Thanksgiving clean up was so much faster and easier with a little help from OXO and hubby! Check out more great OXO products at oxo.com. Just be careful! You might want everything! Visit them at OXO on facebook for new products, sales, and even some recipes. @OXO #cleanupthanksgiving
I was given product for this post but all opinions are mine. OXO products are awesome!