I have so many craft supplies that it's silly to go out and buy more and not use what I already have. I thought it was time I used some of my button stash (at least the green ones). I started by drawing a shamrock, okay I really traced it.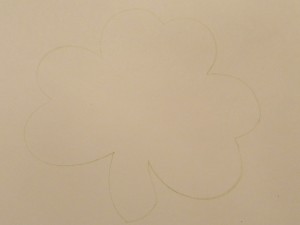 Then I started filling the shamrock with green buttons. Once I was finished it just looked like a big blob of buttons, so I started over. And I ended up with a big blob of buttons again. Obviously this wasn't working for me.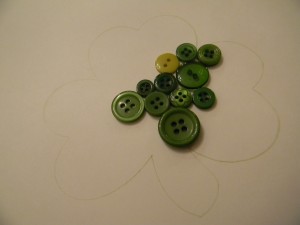 So I decided to outline the shamrock with buttons instead. It actually looked like a shamrock and not a big blob of buttons this time. I used regular white glue to attach them to the cardstock.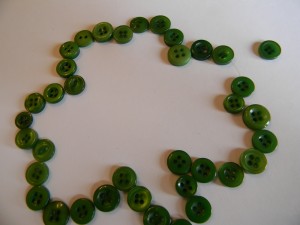 Here it is, all glued down.
Then I had the idea of writing "lucky" in the center of the shamrock. I don't love how it turned out, but it's okay.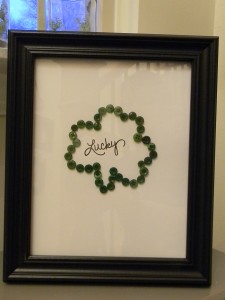 Sometimes things look better in my head than in real life. But it's starting to grow on me. The bottle of flowers help too.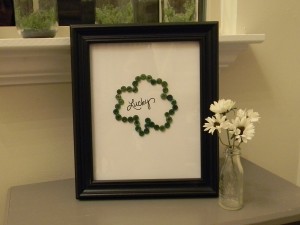 Have a Beautiful Weekend!
I'm linking to these awesome blog parties:
Hookin Up with HOH at House of Hepworths


Everything but the Kitchen Sink at A Little Knick Knack
Let's Party at Sassy Sites
Frugal Friday at The Shabby Nest
Frugalicious Friday at Finding Fabulous
St. Patrick's Day Party at Someday Crafts
St. Patricks Link Up Party at Sassy Sites