This giveaway is now closed. Thank you to all who entered.
What is BumbleLoom? I'd like to introduce you to a fun, new product that makes it easy to create braided friendship bracelets, anklets, hair accessories, rings, key chains, shoelaces, bows, and much more.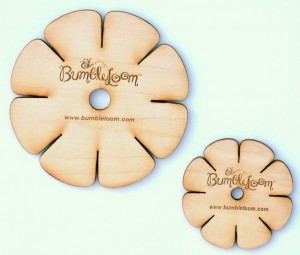 Here's some examples of what you can make with the kits.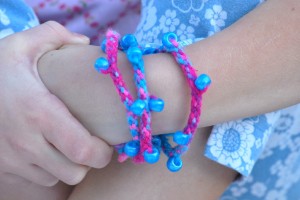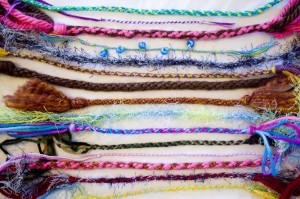 And you can even decorate the BumbleLoom itself. Here's some fun examples:
The kits come in 2 different sizes: Regular ($5.99) and Mini ($3.99) and come with full instructions included.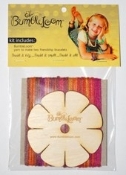 I met Sarah at a Boutique a couple weeks ago and thought BumbleLoom was such a great idea I wanted to help her promote it. She is also one of the nicest people I have ever met. Sarah has offered 3 of the regular and 2 mini BumbleLooms (that's a $26 value) as a giveaway to 2 Organize and Decorate Everything readers.
 So I am giving the 1st winner 2 regular and 1 mini BumbleLoom.
And the 2nd winner 1 regular and 1 mini BumbleLoom.
Just leave a comment letting me know you'd like to win.
Please visit BumbleLoom and check out her cute new site. Let me know you visited and you'll get a second entry. 
These would make great Stocking Stuffers or friend gifts. I'm sorry, this giveaway is only open to U.S. and Canadian residents at this time. The giveaway will be open through Sunday and the winner will be announced on Monday. Good Luck!