I'm excited to have partnered with Apartment Guide as an Official Apartment Guide Organizing Blogger. As an official blogger, I will be sharing articles filled with tips for living on a budget.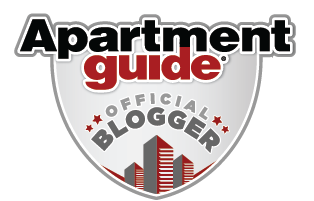 We don't have any linen closets in our home, so I had to come up with a place in our bathroom to store our towels and washcloths.
The narrow area across from our shower seemed to be the perfect place.
I purchased shelving from a home improvement store and then cut the shelving to size, so it fit in the area perfectly.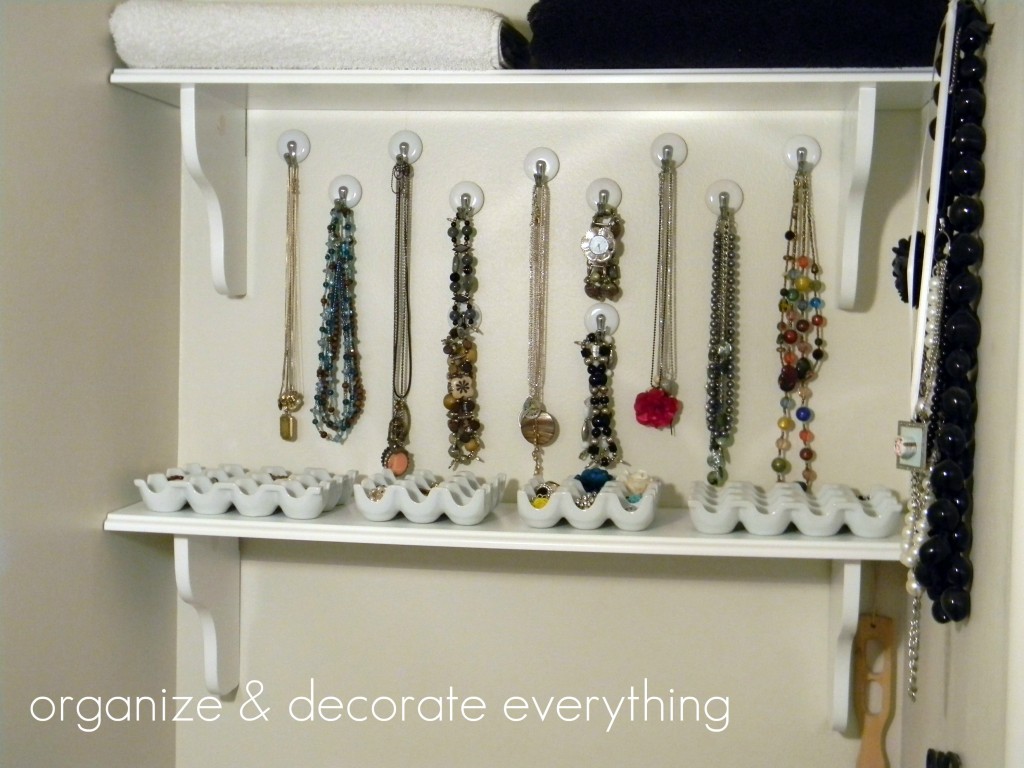 The upper shelf holds towels and wash clothes and the lower shelf holds all my jewelry.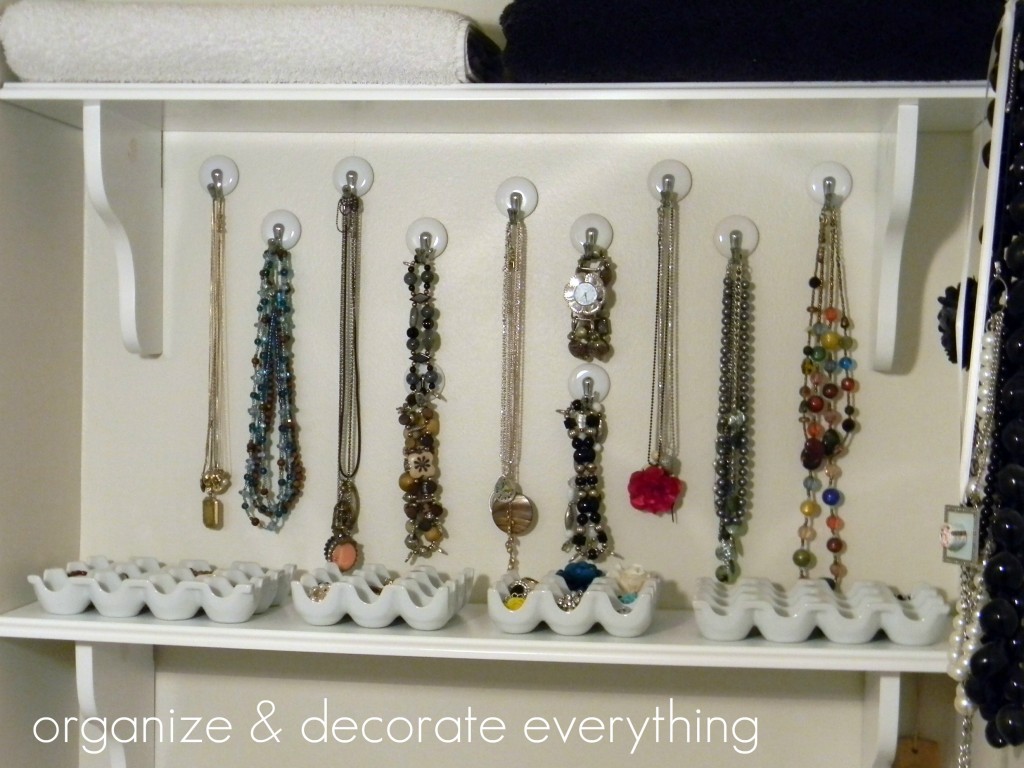 I like having my jewelry on display and how it adds color to this area.
I added self adhesive porcelain looking hooks to hang necklaces and watch bands from.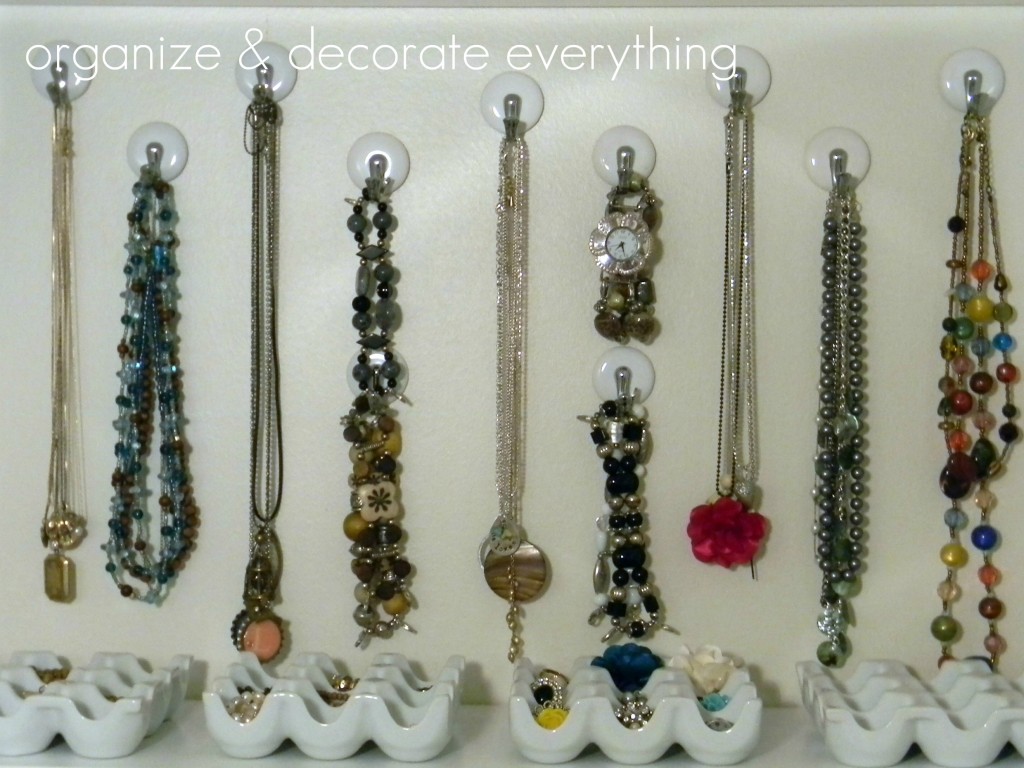 And the ceramic egg crates are perfect for bracelets, rings, and earrings.
The inexpensive knock-off egg crates were only $2.99 each.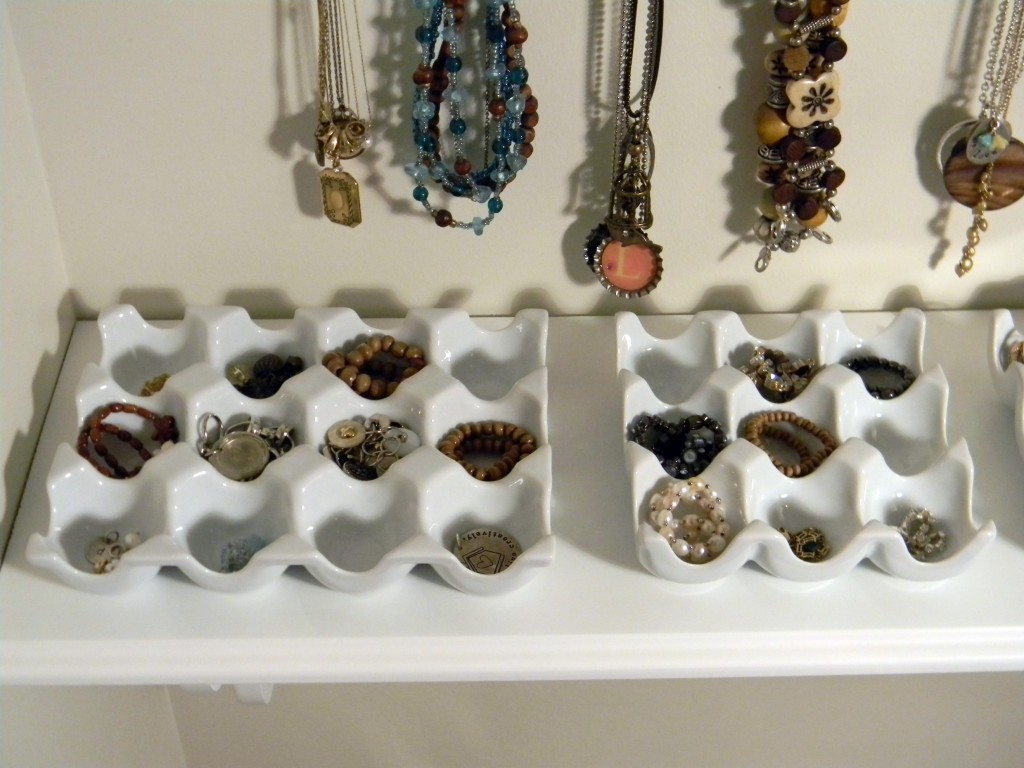 Think of unusual containers you might have around your house to store your jewelry.
This glass jar is perfect for holding chunkier bracelets.
The little black cabinet holds other pieces of random jewelry.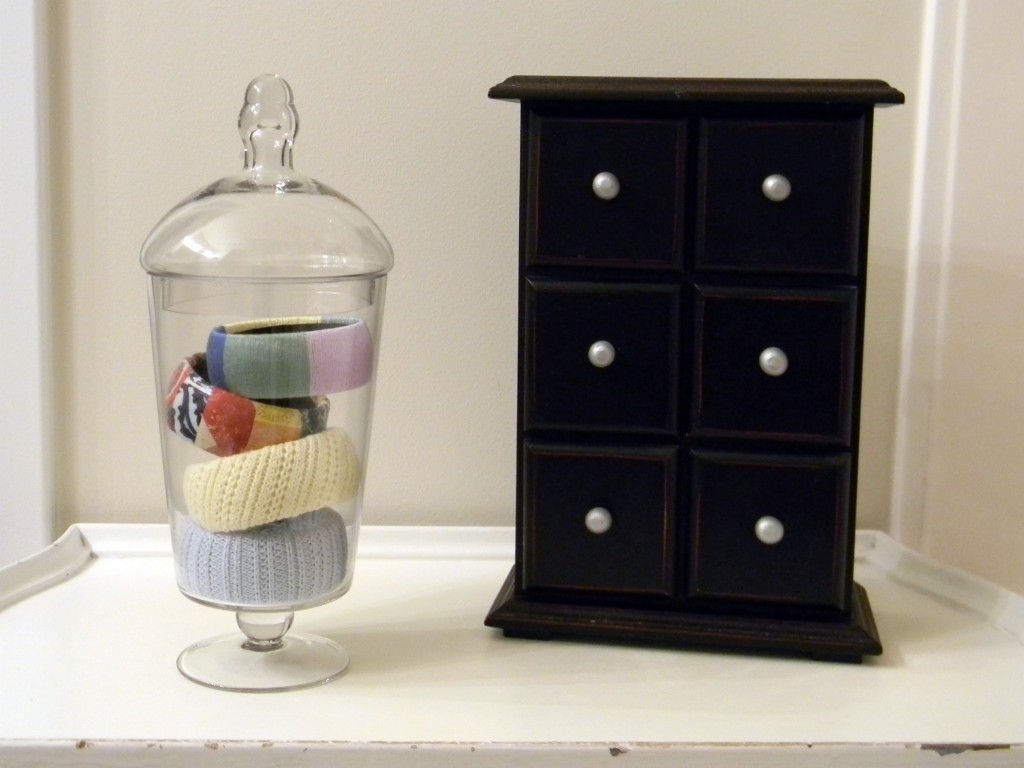 My favorite jewelry storage item is this earring holder.
I love how it displays the earrings and makes it easy to find the pair I want.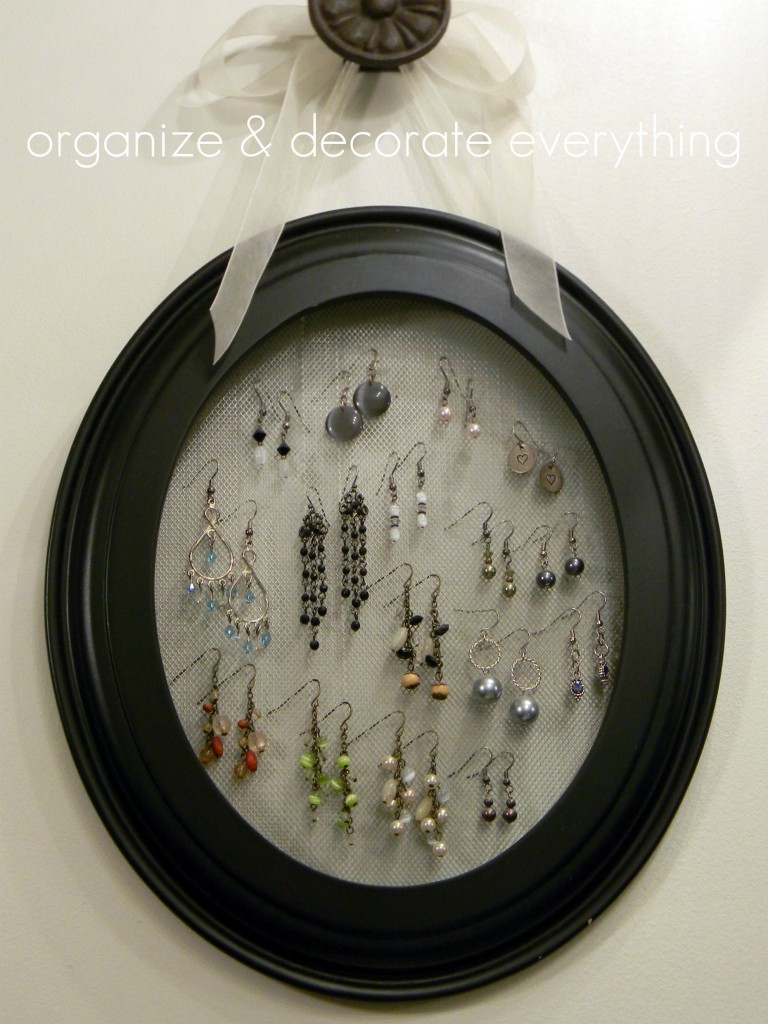 I accidentally erased the tutorial pictures so I'll show you how I made it using the pictures of another one I made.
You'll need a frame, a piece of screen a little larger than the frame, ribbon, a hook to hang it from and a staple gun.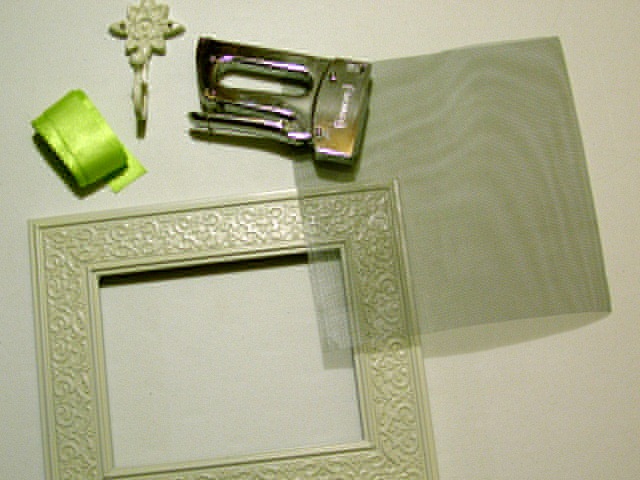 Cut the screen to fit the frame then staple it in place on the back side of the frame.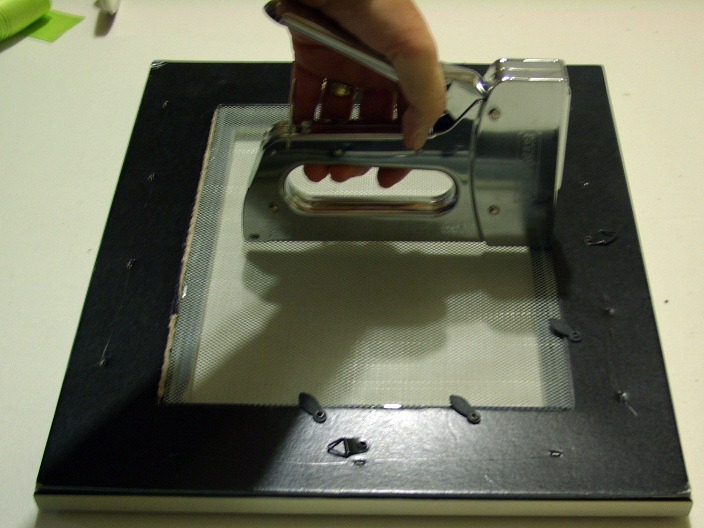 Cut the ribbon to the length you need then staple it to the back side of the frame.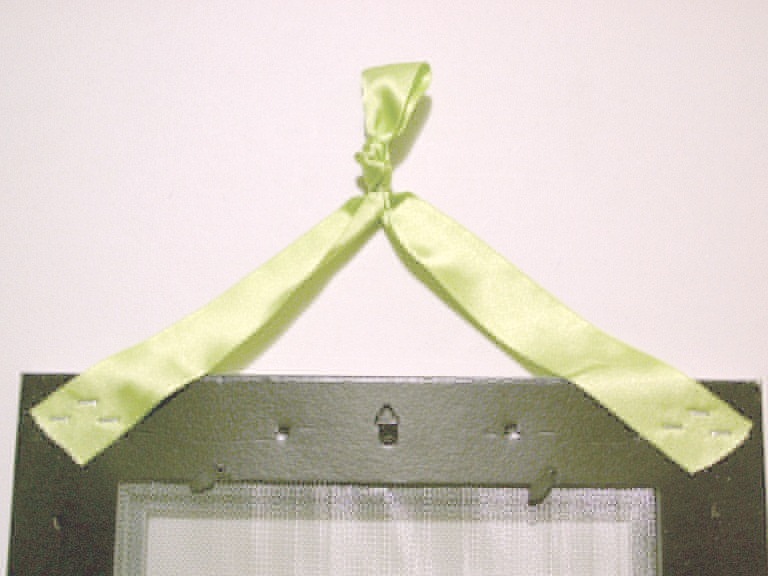 Secure the hook to the wall then hang the earring organizer from the ribbon.
Hook the earrings through the screen holes to hang.
You can use a frame you already have or find an unusual one at a thrift store.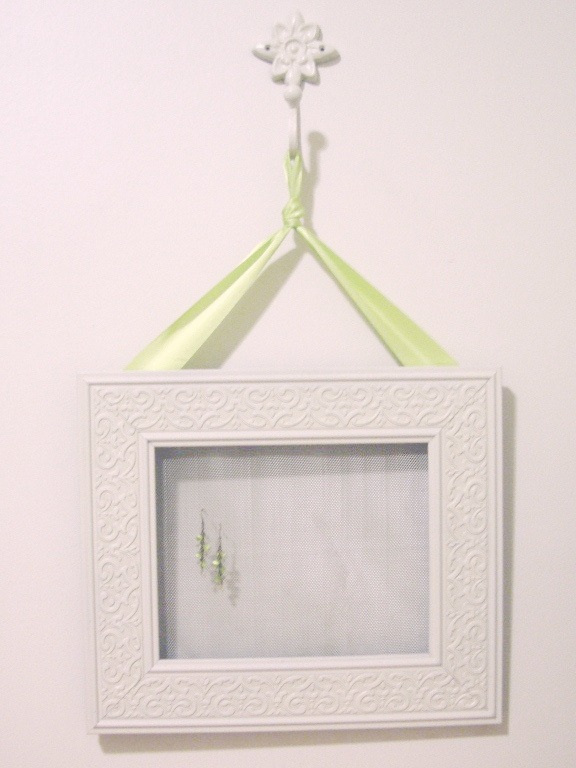 -Whether you're living, looking or moving, Apartment Guide offers how-to tips for making the most of a space on a budget on http://www.movingtoday.com and http://www.apartmentguide.com/blog/.
– "Like" Apartment Guide on Facebook at Facebook.com/apartmentguide, follow them on Twitter @AptGuideand "circle" them on Google+for real-time tips and updates on making the most of your space and living on a budget.
– If you're ready for a whole new space or are looking to move, Apartment Guide has the photos, floor plans, features and tips to help you find the perfect apartment community.
Do you prefer a cozy night in or a night out on the town? No matter your preference, enter Apartment Guide's Night In or Night Out Sweepstakes for a chance to win your perfect evening. Enter today to win! Visit www.Facebook.com/ApartmentGuideto submit your entry.
NO PURCHASE NECESSARY. Sweepstakes ends @ 9:00 PM ET on 2/14/12. Must be a US legal resident of the 50 US or DC and 18 years of age or older. Sweepstakes subject to full Official Rules available at www.facebook.com/apartmentguide. Void where prohibited.
Apartment Guide and owner Consumer Source, Inc. have partnered with bloggers like me as Official Apartment Guide Bloggers. As part of this program, I have received compensation. They have not told me what to purchase or what to say about the products used, and believe that consumers and bloggers are free to form their own opinions and share them in their own words. Consumer Source's policies align with WOMMA Ethics Code, FTC guidelines and social media engagement recommendations.
I'm linking to these awesome blog parties:
Doin' It Yourself at AKA Design