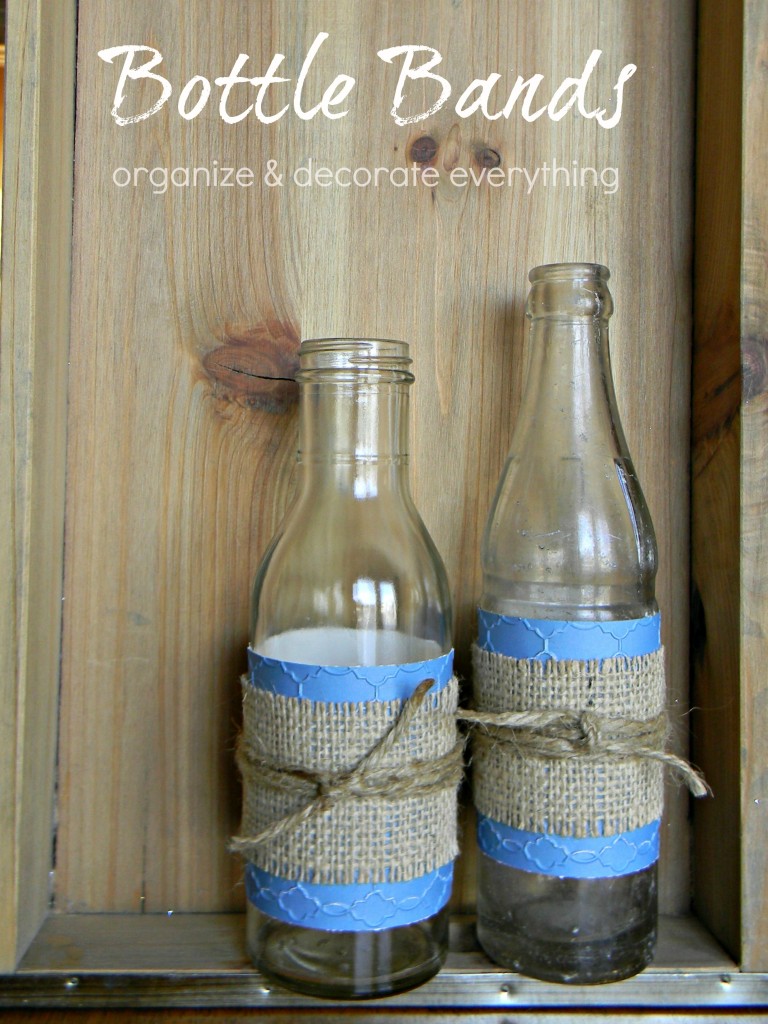 I really love simple things but sometimes I like to add a little something extra. I love the texture and color these bands add to the bottles and my Spring decor.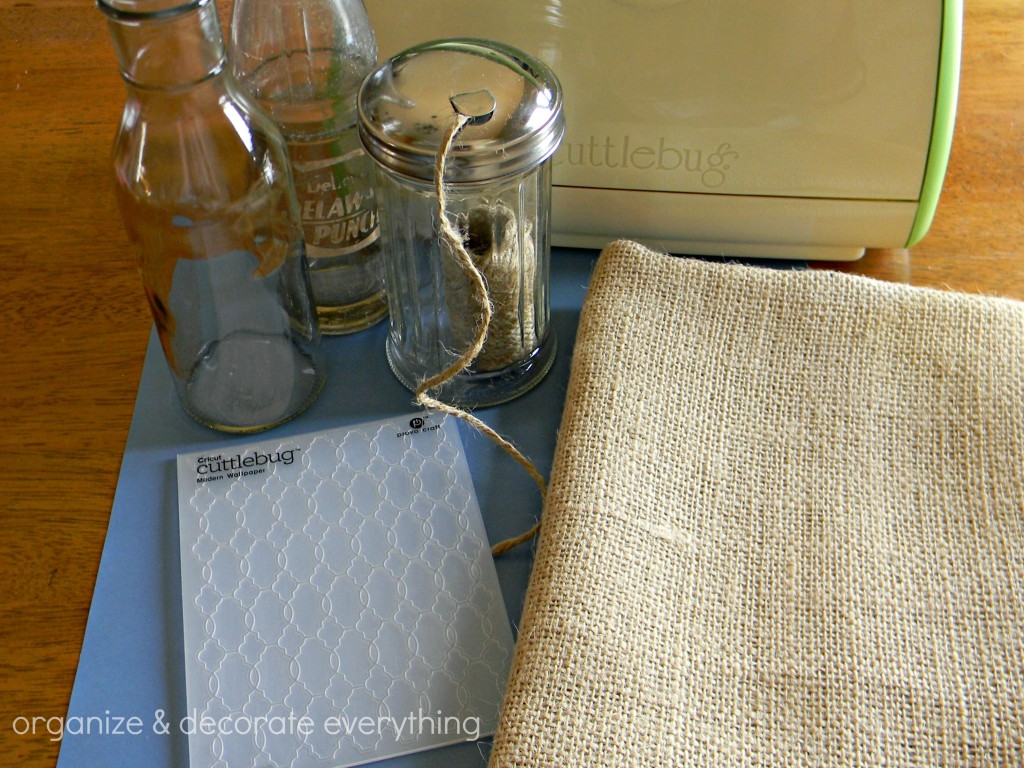 I embossed the paper using my Cuttlebug. It's so simple to use that Ammon actually did most of it for me.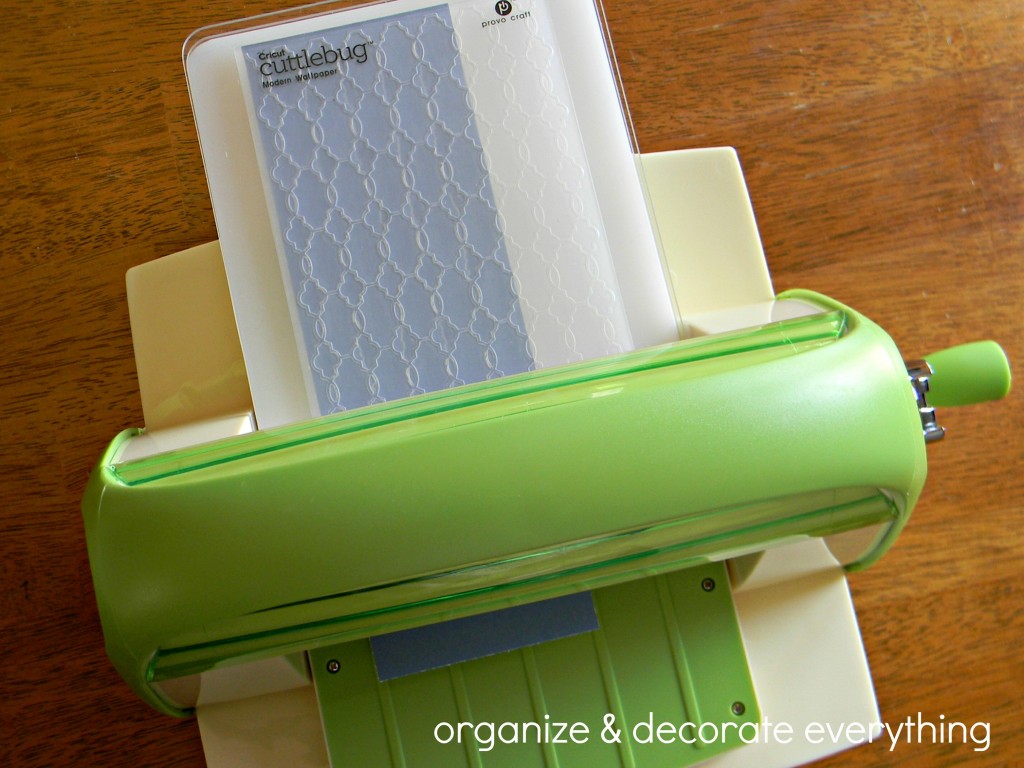 I loaded the paper for him then he cranked the handle. I love when my kids like to help me craft (well, most of the time). What I really love about the Cuddlebug is that when you open it to use, the bottom suctions to the table so it doesn't slip when you're turning the handle.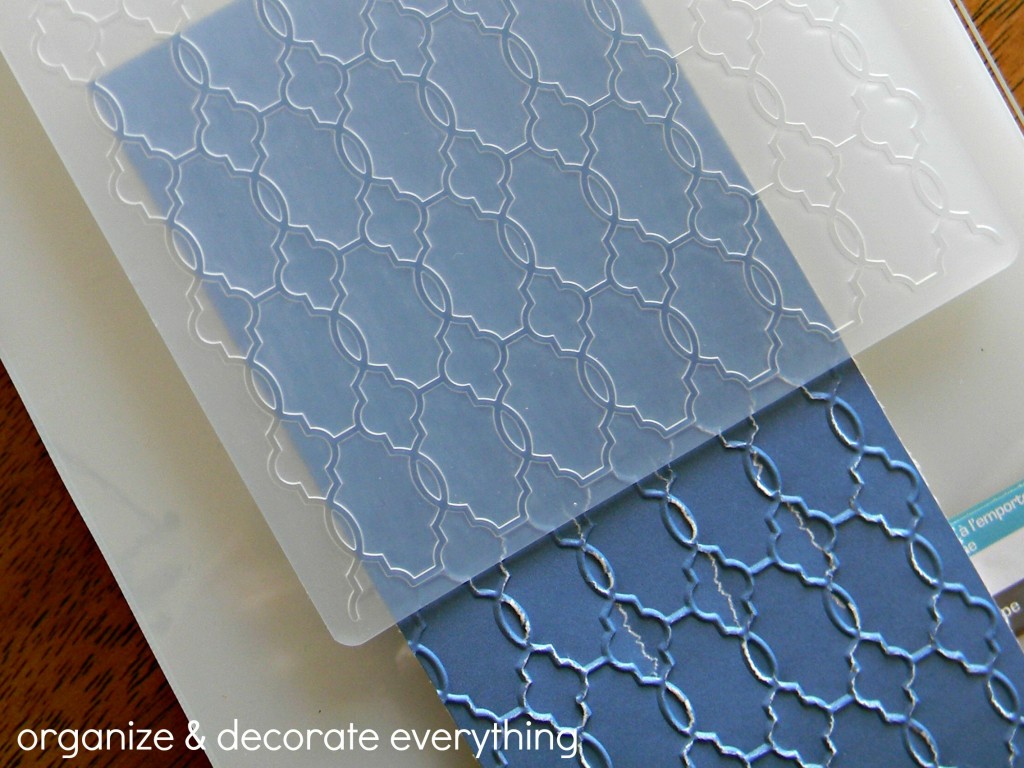 To emboss the full sheet of paper, I flipped the paper over, lined up the pattern, then ran it through again. I wanted my paper to have a shabby look so I used paper that was color on one side, white on the other and a little thin. The white shows through the embossed area in places.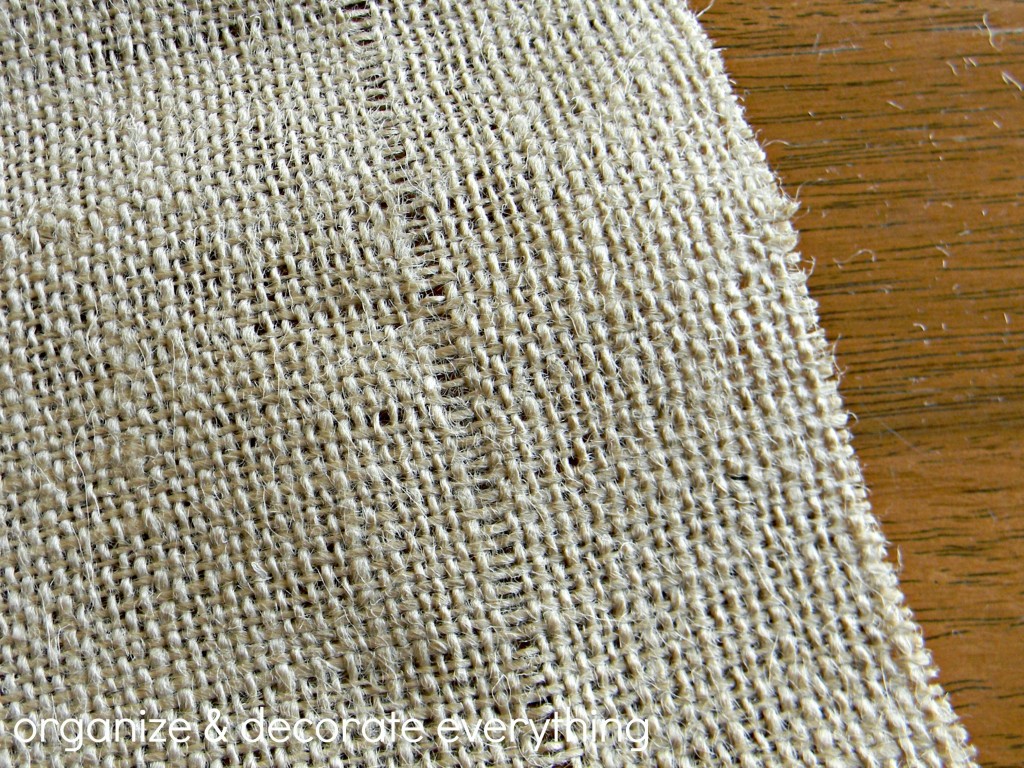 Do you have a hard time cutting burlap straight? Here's a little tip you might have seen before but if you haven't, measure your burlap to where you want it cut, pull out the string so it leaves a path like this, then cut away.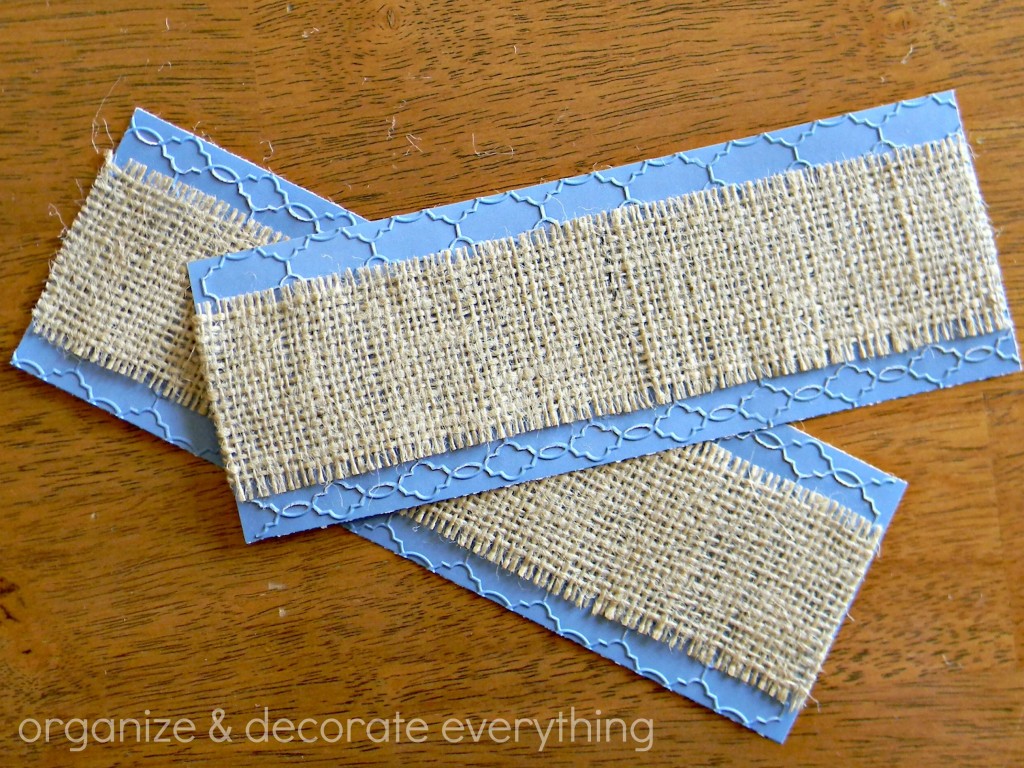 I used a tape runner to attach the burlap to the embossed paper.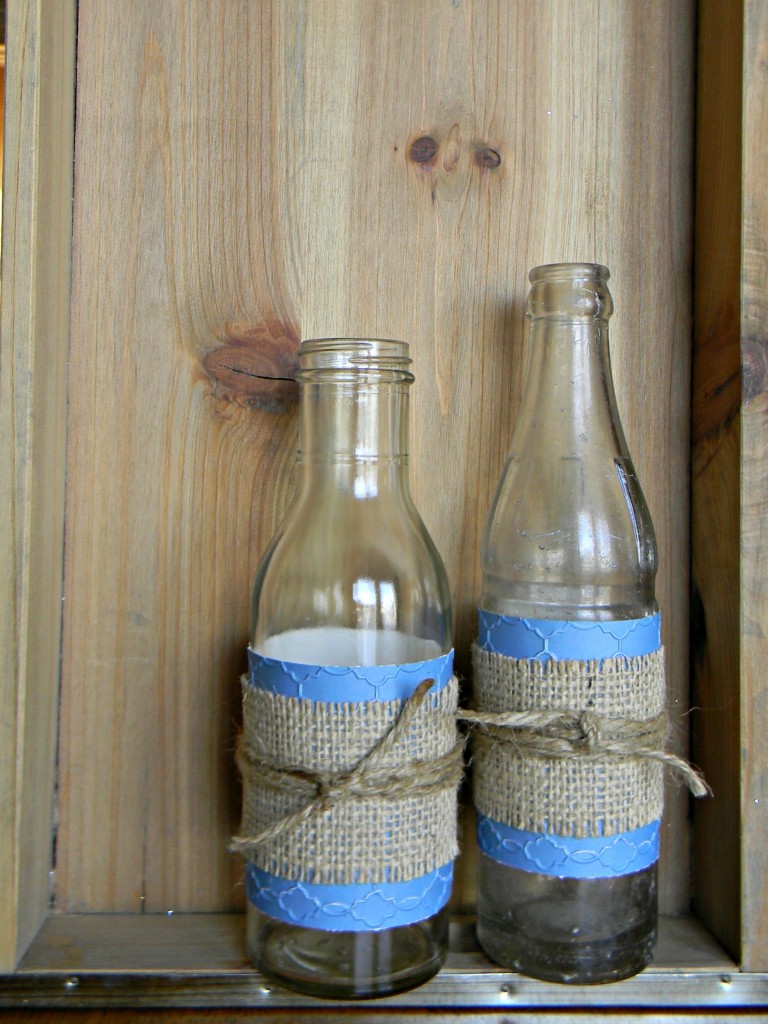 Then I wrapped twine around the band to hold it in place on the bottle. These literally took 10 minutes to make which means I can change them often.