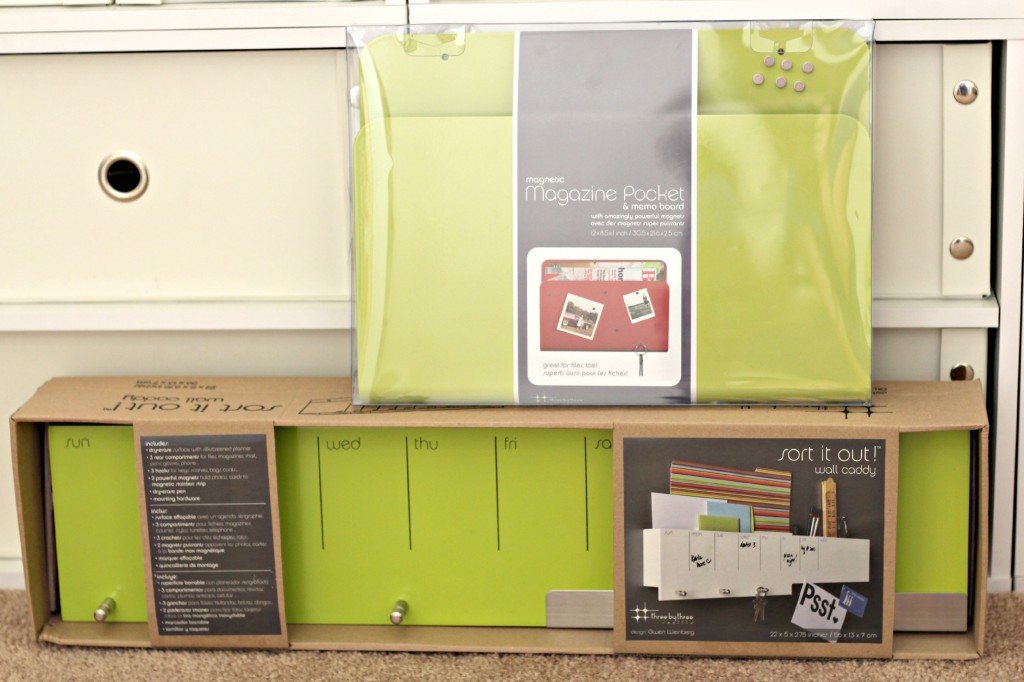 There are so many changes that come from moving to a different home. It's sometimes fun finding new places for all your things and sometimes very frustrating. When we moved here we lost a study/computer area for the kids. I had a great idea of using the sofa table as the kids computer table. Since they just use a laptop for their school work there was plenty of room on the table, but not much storage.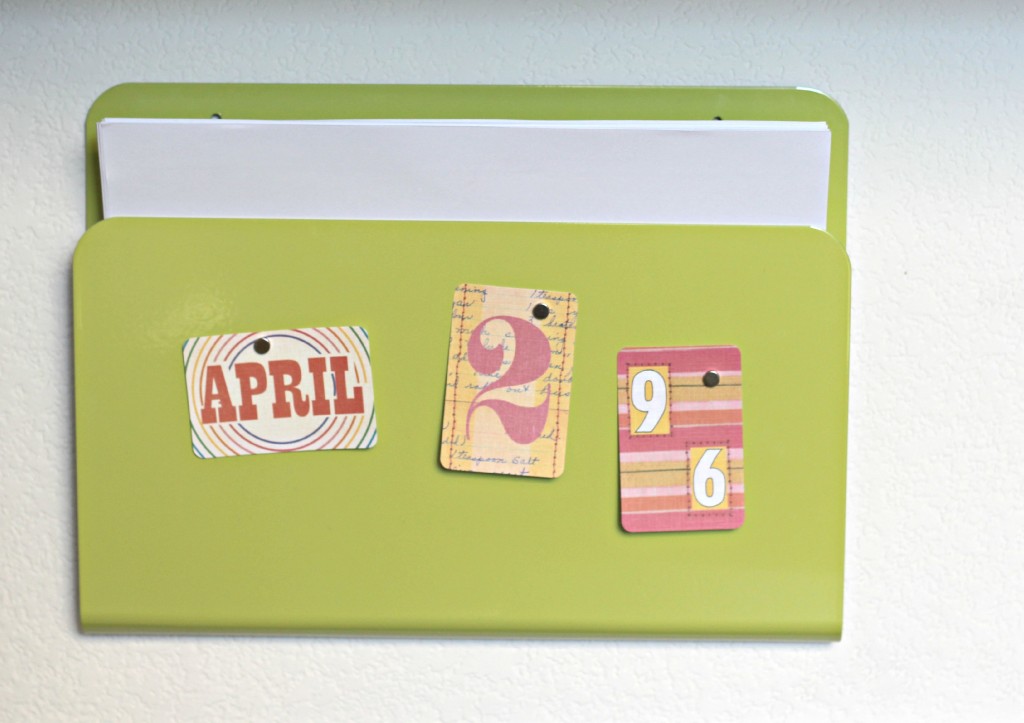 The drawer in the sofa table is really small so there isn't even enough room for the computer paper. Three by Three Magnetic Magazine Pocket to the rescue. The computer paper fits perfectly in the bold organizing pocket and keeps it neat and tidy. Of course I decided to get it in my favorite color. Why not go a little bold in your organizing?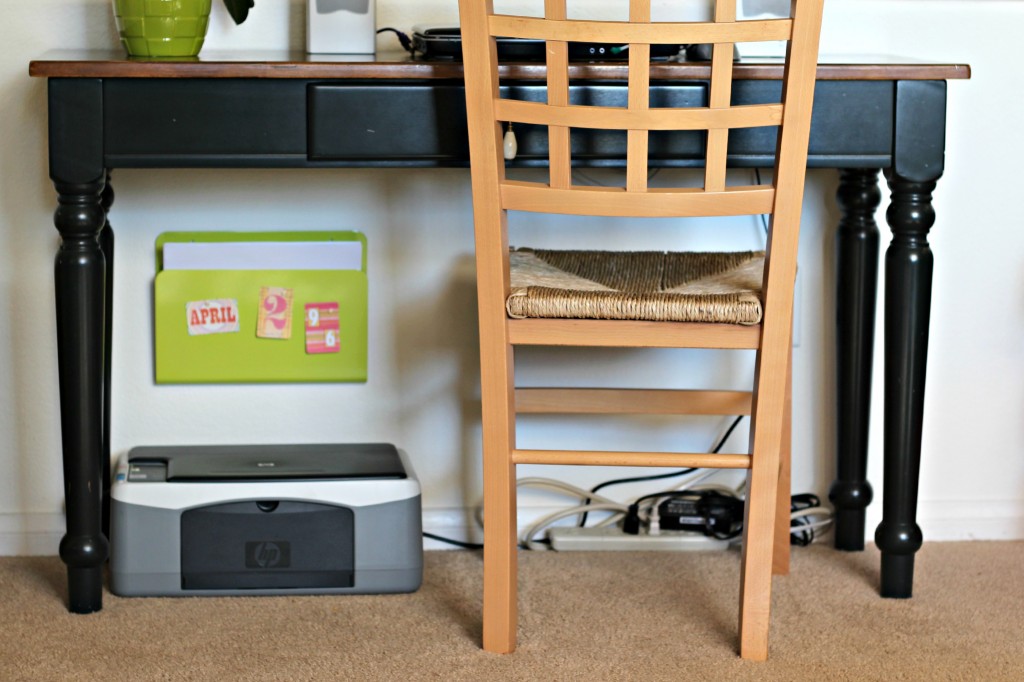 Since the study area is in the family room I decided to place the magazine pocket under the desk and right above the printer. I like how neat it is but that it also adds a pop of color. If green's not your color the pockets also come in black, white, red, pink, and stainless. There's something for everyone. Before we move on I really want to paint the table and keep the top stained wood. I'm taking paint color suggestions and would love to hear yours. I'm leaning towards a gray. What do you think?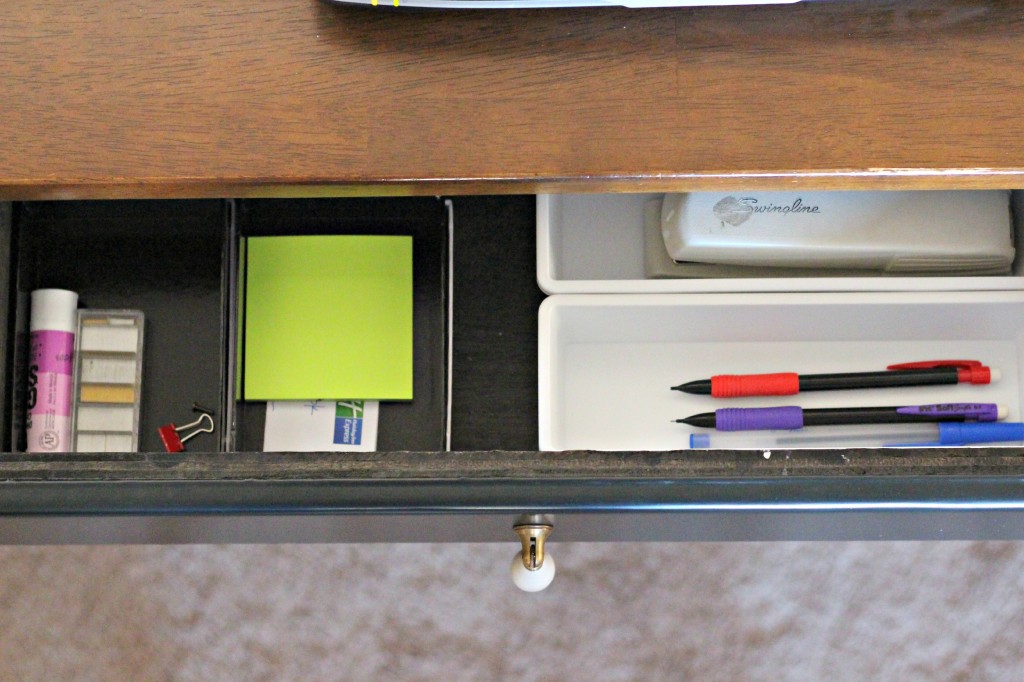 I wanted to quickly show you how I organized the small drawer. It's a little hard to see but the sticky notes, glue, and staples are in small gift boxes. I had them on hand so they were basically free. The pens, pencils, and stapler are kept in inexpensive plastic organizers.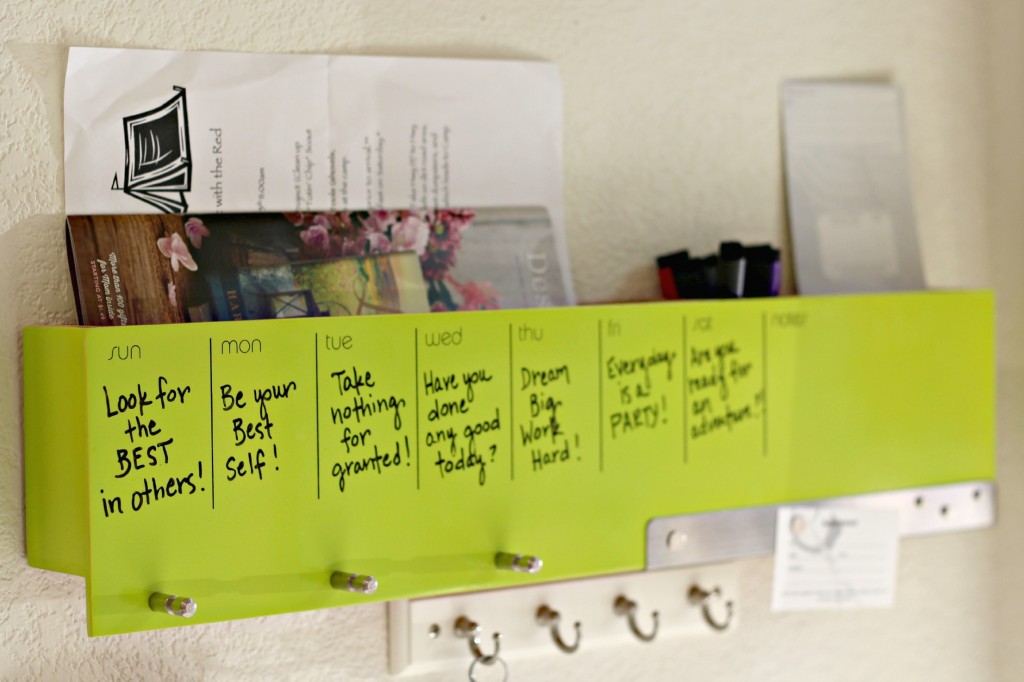 Let's move onto the area by the garage door. It's the door we go through 95% of the time so I knew I needed something there to help with the papers going in and out of the house. Papers and mail can be a challenge to keep under control and just plopping it on a counter can be the beginning of a disorganized mess. The Sort It Out Wall Caddy was the perfect solution.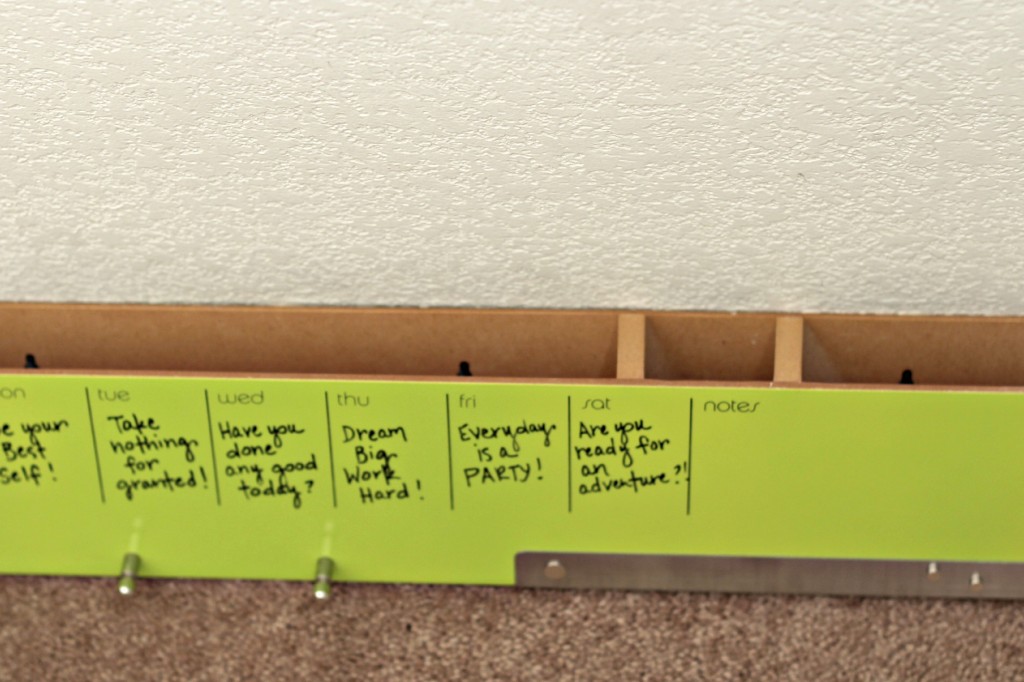 I love the divided compartments in the back of the caddy. There's enough space for pens and markers, a small area for envelopes, and a large area for papers and even file folders. There's also a metal strip on the front with some awesome strong magnets and hooks for keys or whatever else you need to hang.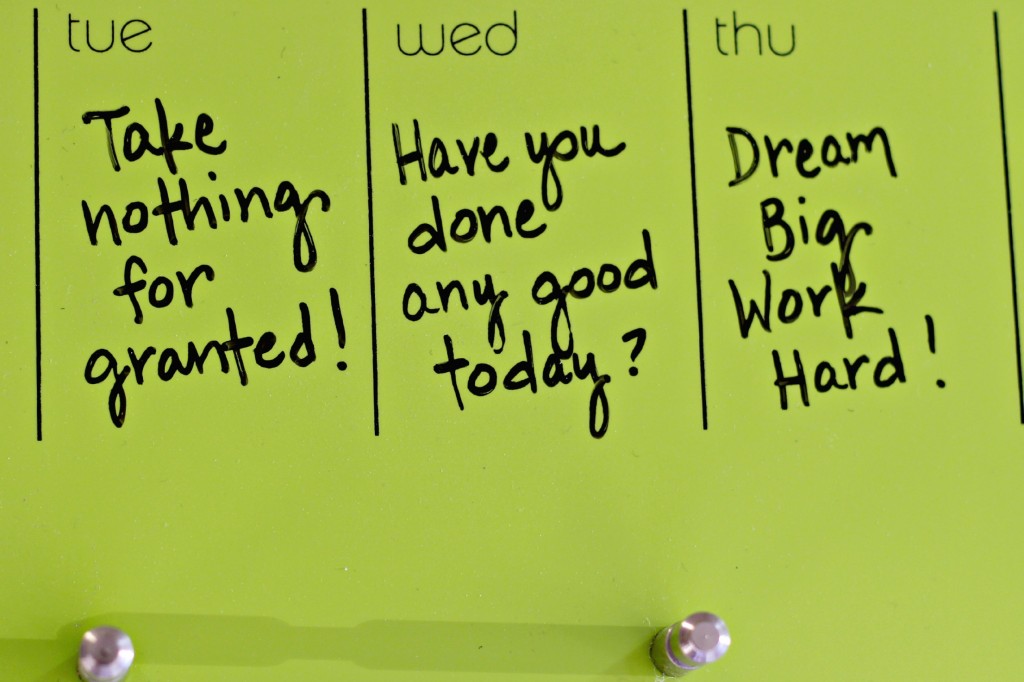 Not sure about my bold color choice? The Sort It Out Wall Caddy also comes in chalkboard, red, bamboo, and stainless. I love the day-to-day planner area but instead of using it as a calender I decided to use it as a small motivation area for my kids before they head out the door in the morning. We can all use a little motivation and encouragement, right?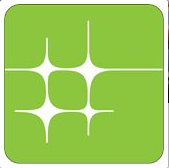 If you like your organizing smart and modern, then Three by Three Seattle is right for you. Check out more of their great organizing products at three by three seattle.
20% discount on your order now through 5/11. Use promo code MAMA20. Find something perfect for Mother's Day!