I'm going to probably get a little more personal than I usually do in this post. I'm going to be talking about my body. It's not something I feel really comfortable talking about. It's gone through a lot of changes through the years, just like I'm sure yours has. I was pretty thin growing up, not super skinny but on the thin side and I've always exercised regularly so I looked pretty good. Well, 8 kids later, having Hashimoto's Disease and going through menopause has changed the way my body looks and in turn, how I feel about it.
So, when I was given an opportunity to try something to help me feel better about myself I didn't really hesitate. Now you have to know something about me, I am a medical scaredy cat. I won't have lasik eye surgery, because I'm too chicken. I haven't had my varicose veins taken care of because I got scared reading about the procedure and I would never consider liposuction because there's just too much that could go wrong. But I just had to give body sculpting a try.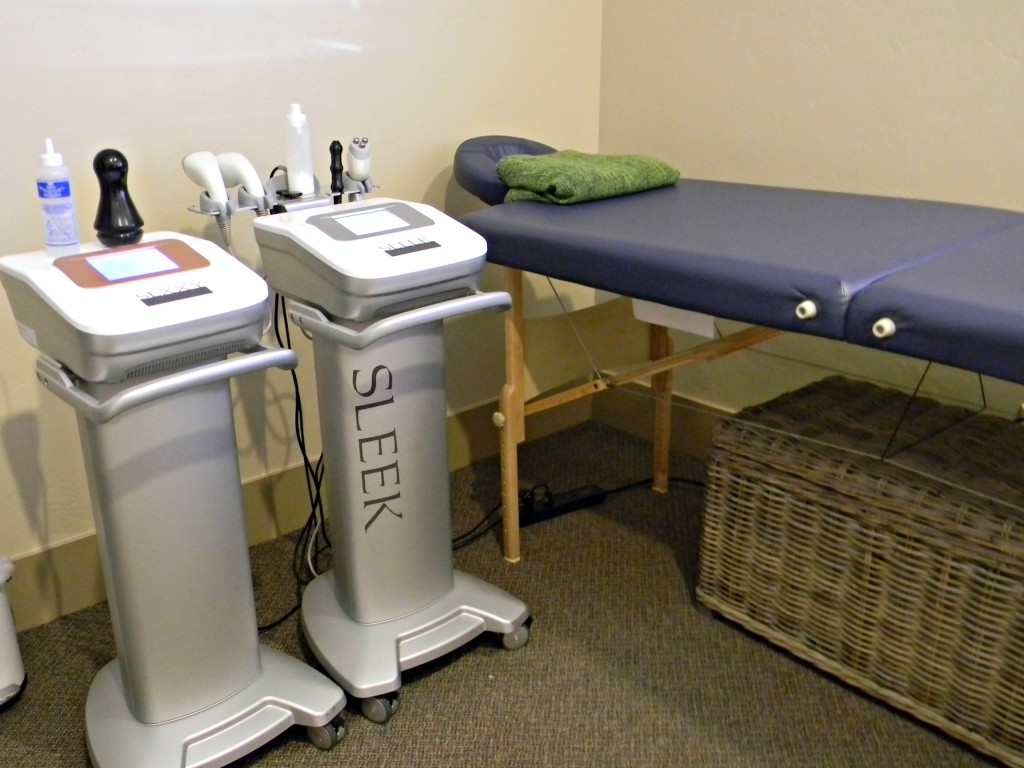 I showed up at Total Health Body Sculpting excited but still not sure about how it would all work. These 2 machines looked pretty harmless though. They use sound waves and radio frequency treatments to remove stored fat accumulation. In addition to removing unwanted fat, the second machine tightens areas of loose skin. Are you intrigued? You can read more about it here.
Tillia is the body sculpting guru that is helping me get my middle area how I would love it to look. I was on the first machine (fat removal) for 25 minutes and the second machine (skin tightening) about 15 minutes. The first machine does cause ringing in your ears but only while you are on it, as soon as you're done it goes away. The second machine can make your skin a little red, but mine was only red for about 10 minutes and I have very sensitive skin.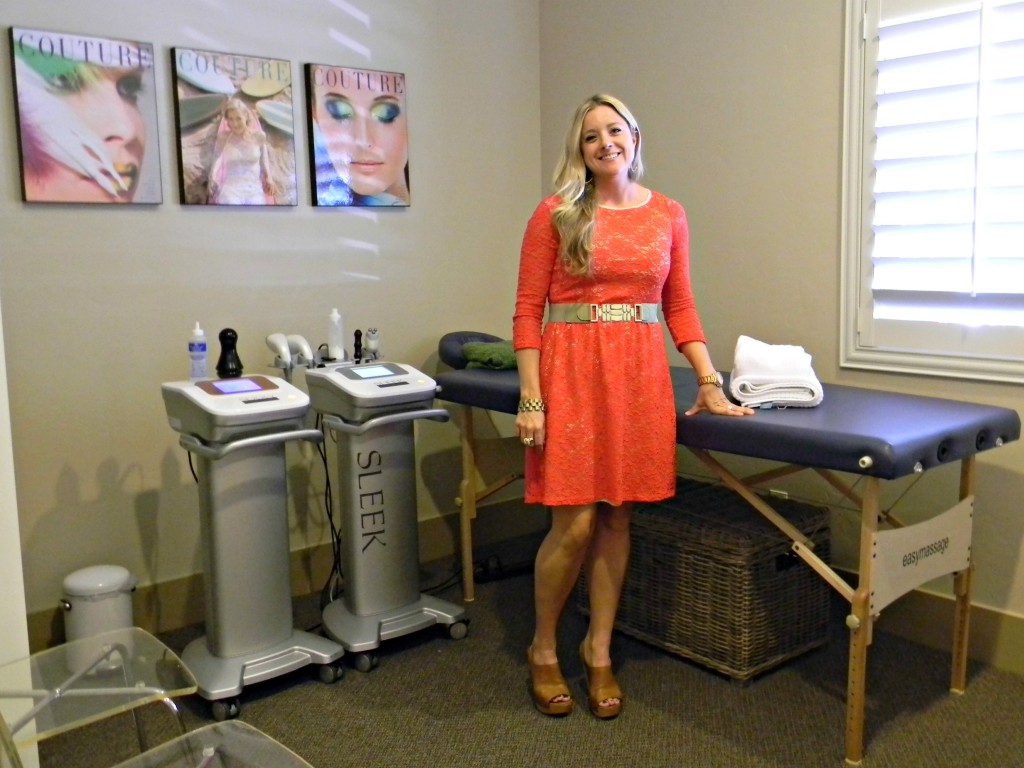 Do you want to see the results? Tillia measures 3 areas of my mid section before the treatment and those same areas after the treatment. I've had 2 treatments now. The first row is the results at the second treatment and the last row are the total results of the 2 treatments. I've lost a total of 2 1/4 inches so far. You can check out some before and after pictures here. And no, none of them are me. I will have some pictures for you in the end but I will be fully clothed.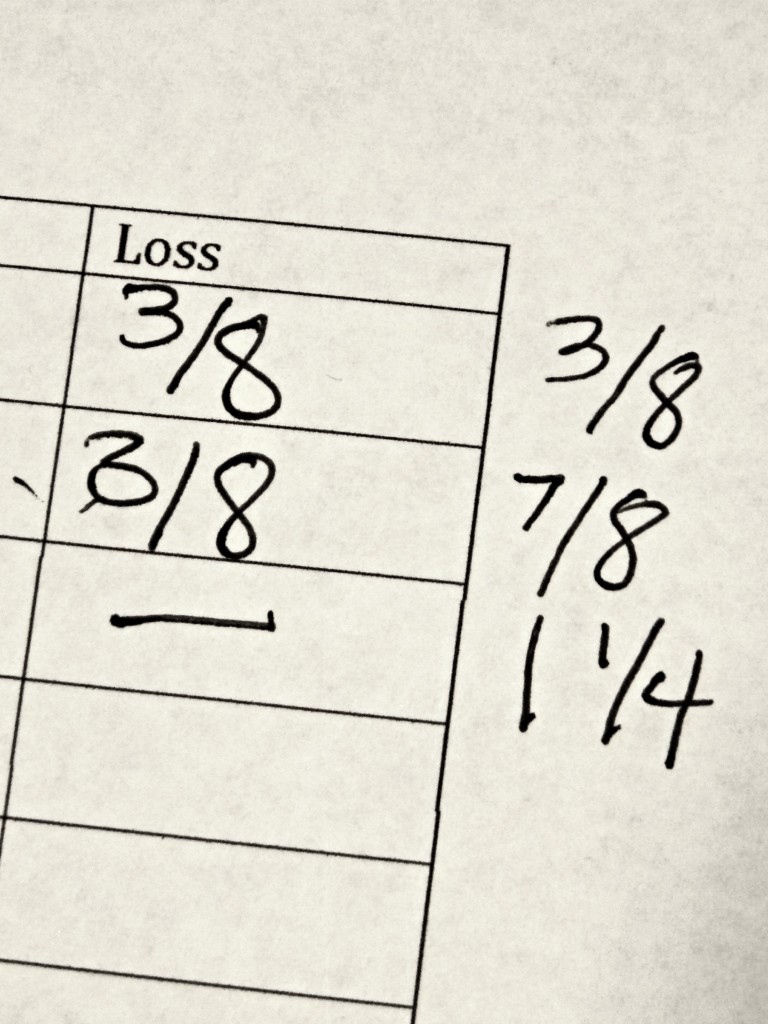 I'm happy with my results so far after only 2 treatments. The average is 6-8 treatments. There are some things you can do to help make your results better. Drinking water will help your body flush out the fat. You should drink at least 3 Liters of water the day of the procedure, and at least 2 Liters in the days following. Yes, I've been going to the bathroom a lot and I'm already a water drinker. Doing 30 minutes of cardio or walking within 24 hours of your treatment to get your blood flow going stronger will help your body move the fat through your system.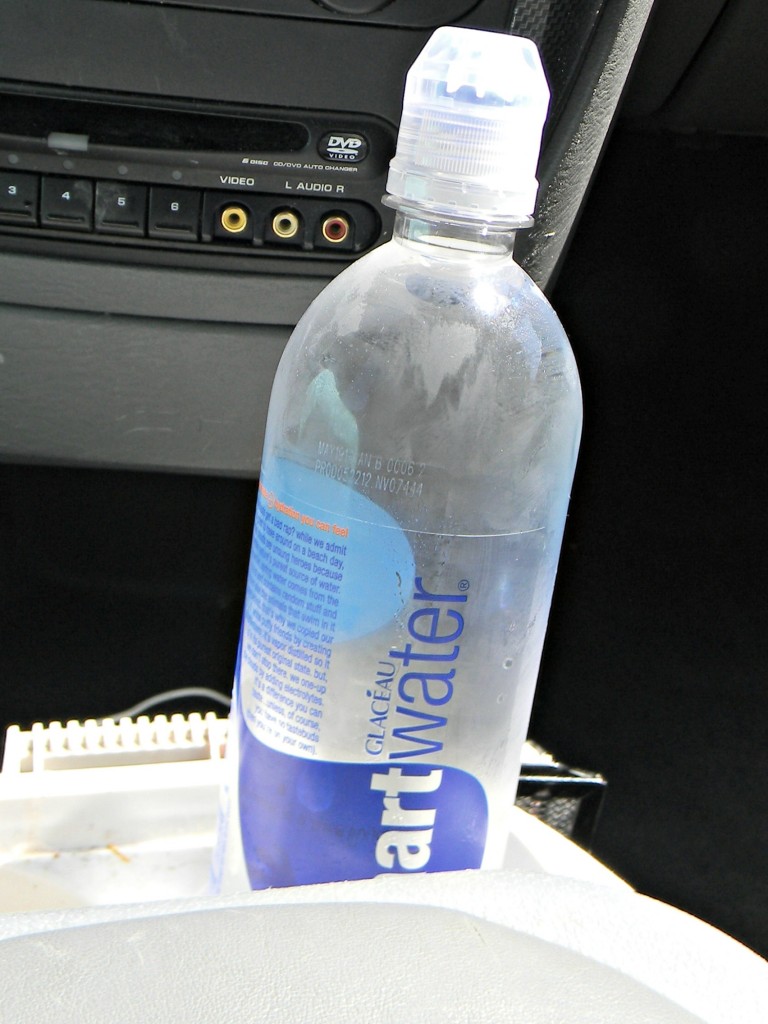 Christie, owner of Total Health Body Sculpting is dedicated to helping others obtain total health. She is also going to be adding healthy recipes to the Facebook page soon. They are running a special on the Facebook page right now and you can also call for a free consultation in St. George (435-656-2888) or Pleasant Grove (801-822-9708).
I'll be sharing more results with you in about 2 weeks.
I was not paid to write this post but I am being given treatments for compensation. All opinions, thoughts and results are written by me and 100% my own.