This is a sponsored post written by me on behalf of Campbell's Soup Company for IZEA. All opinions are 100% mine.
It's Fall! Who else is as excited as me for the change of the seasons? It's time for cooler nights, apple picking, pumpkin patches, football, and warm soup. There's something so comforting about coming home to a big pot of soup and the delicious smell throughout the house. I was really excited when I discovered Campbell's Chunky soup has new flavors for my family to try and enjoy. Soup is the perfect food for a hearty after school snack or while watching a Sunday afternoon game. My family loves cornbread so it's no surprise this BBQ Pork Cornbread Casserole was a huge hit with everyone and it was so easy to make.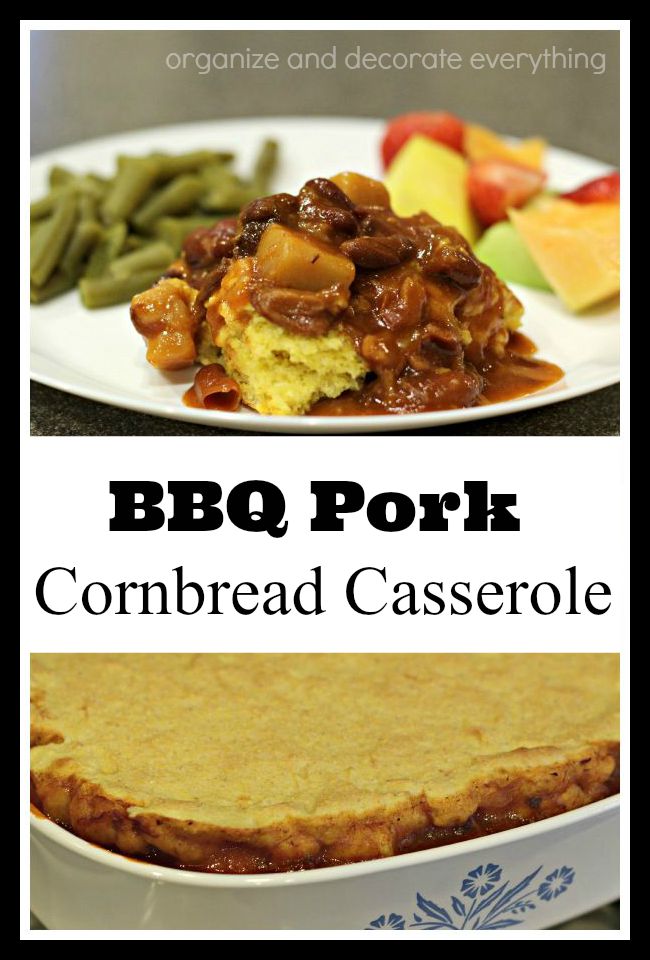 Ingredients:
3 cans Campbell's Chunky BBQ Seasoned Pork soup
Gluten-free Cornbread Mix ingredients:
2 slightly beaten eggs
1 ½ cups luke warm water
¼ cup vegetable oil
1 ½ cups fine cornmeal
2 cups gluten-free all purpose flour
¾ cup sugar
1 tsp xanthan gum
2 tsp baking powder
1 tsp salt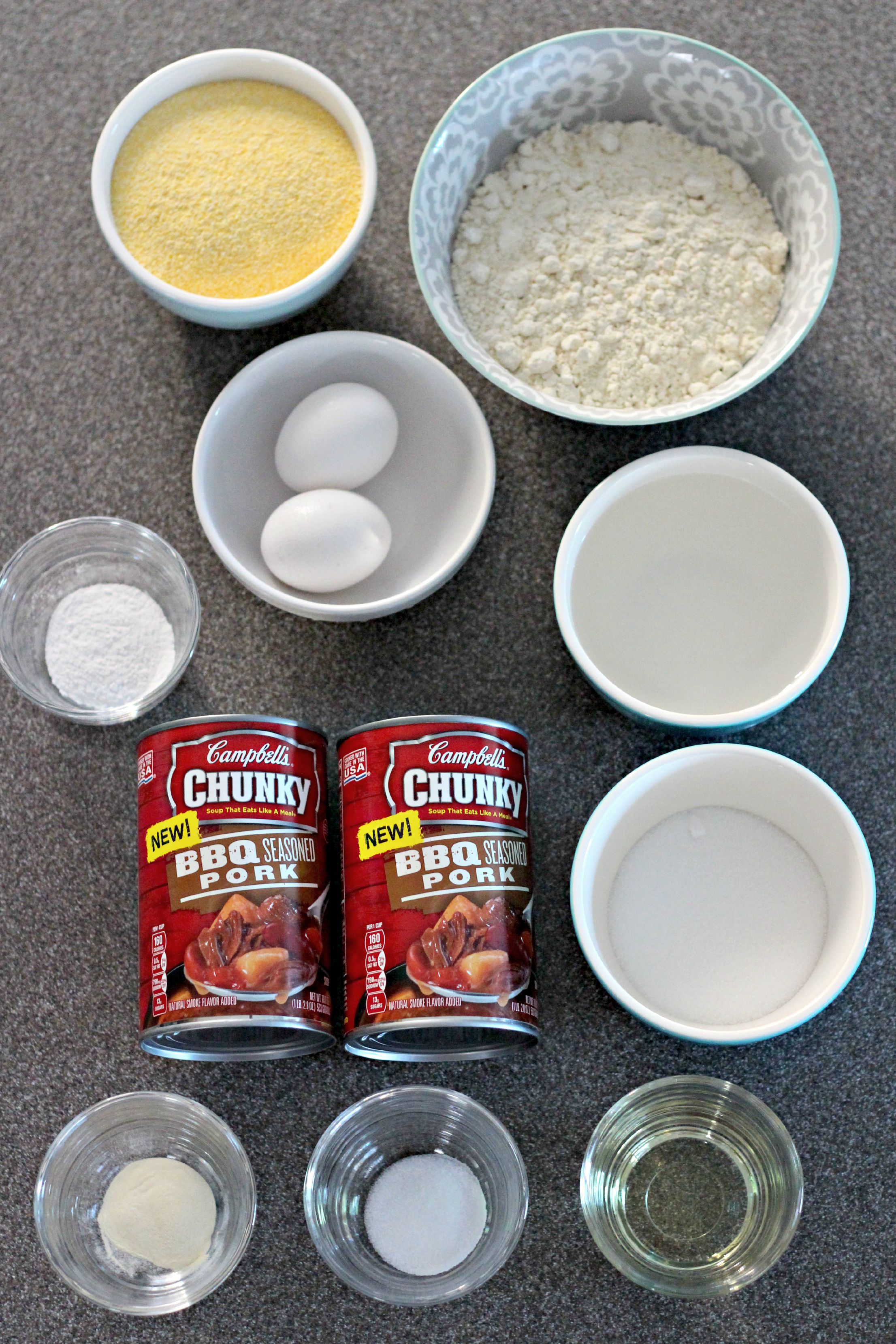 Preheat oven to 400 degrees. Pour off a little of the liquid then pour 3 cans of Chunky BBQ Seasoned Pork soup into a casserole dish.
Whisk together eggs, water, and vegetable oil in a medium bowl until blended and set it aside.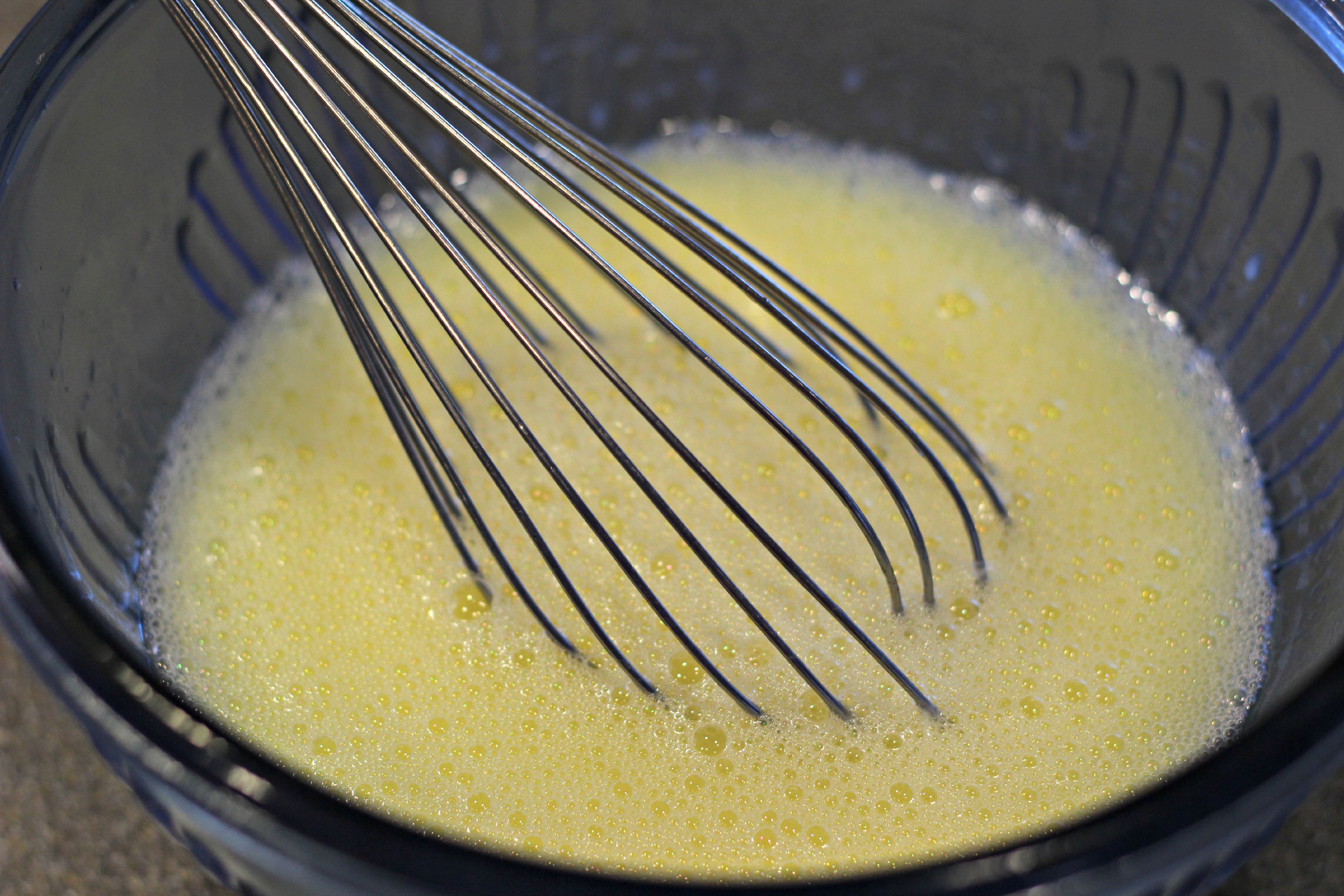 Stir together corn meal, gluten-free flour, sugar, xanthan gum, baking powder, and salt in a separate bowl. Make a well in the center and pour the liquid mixture into the well. Stir until just combined. Spoon the cornbread batter on top of the soup and spread to the edges of the casserole dish.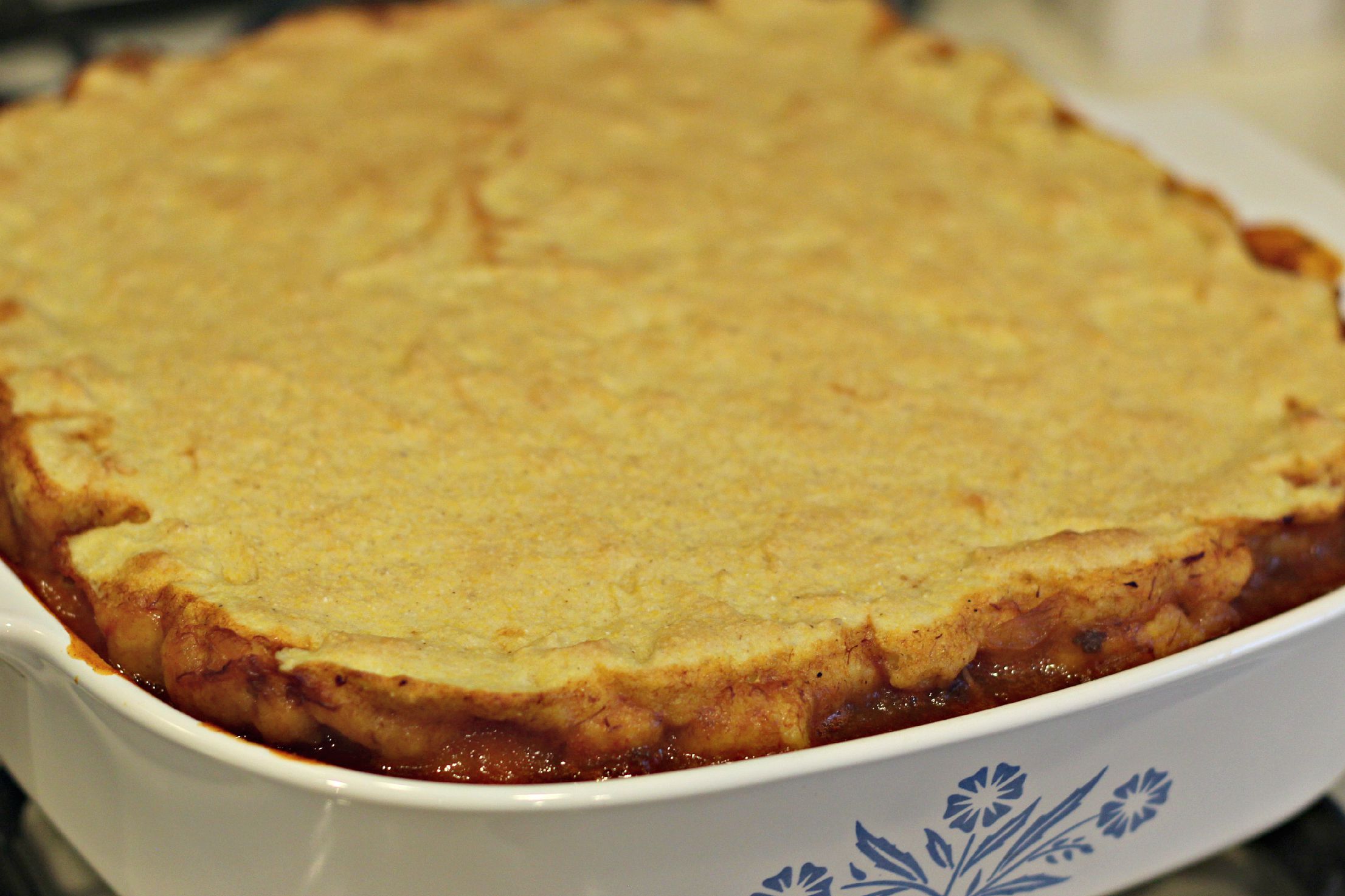 Bake until golden brown and the top springs back when lightly touched. Bake time: 20-25 minutes.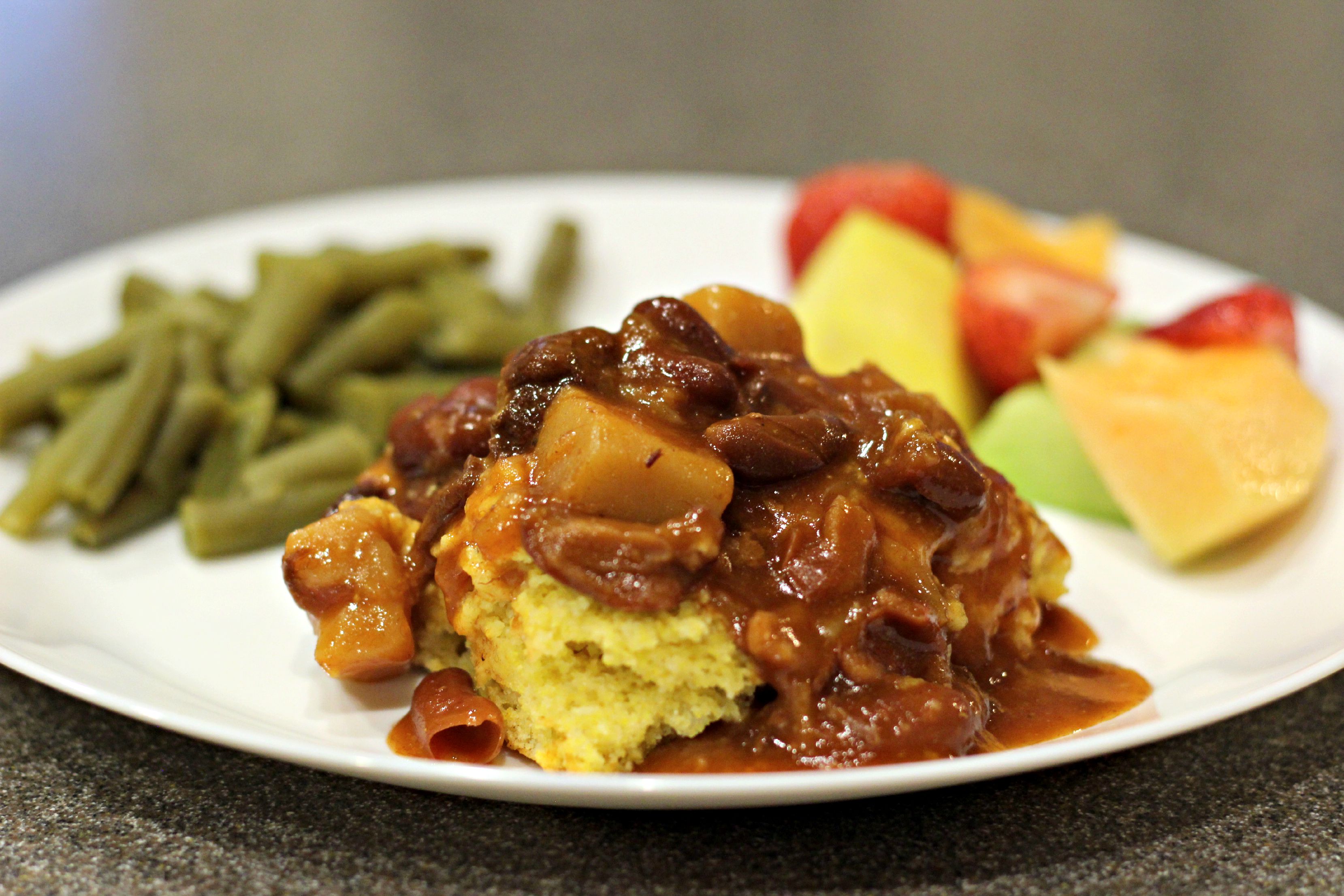 Cool 5-10 minutes then cut and serve. 6-9 servings.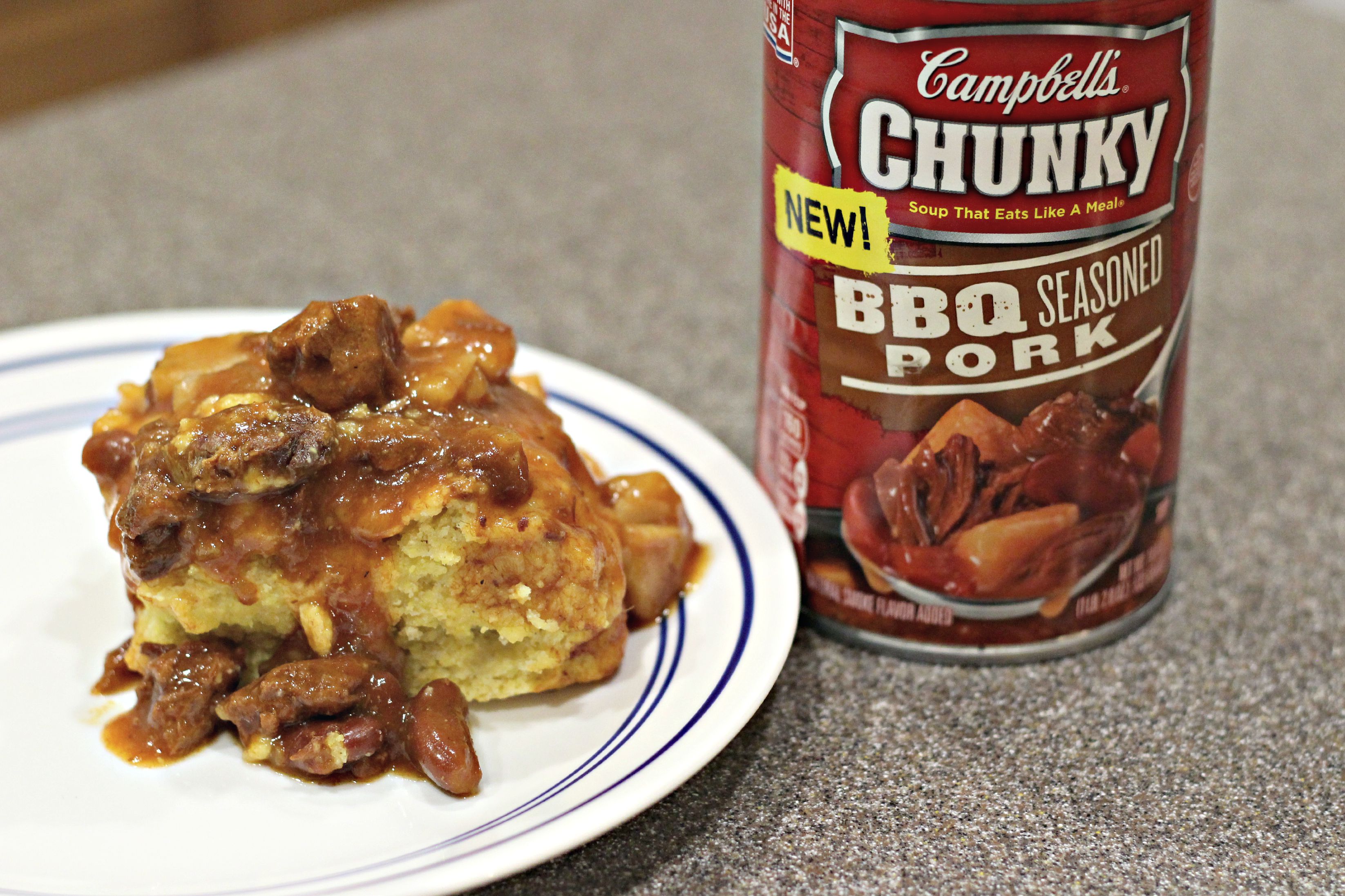 I feel like my weekdays are so rushed and I barely have time to accomplish everything I need to do. Sundays are my day to rest but I also want to make something delicious to satisfy my favorite people. @CampbellsChunky soup is loaded with big pieces of meat and vegetables and full of flavor. Even watching football can give you a football sized hunger and Chunky satisfies that hunger so you can relax and enjoy your time together as a family.
Try these other delicious Campbell's recipes to make your meal prep easy for you and satisfying for your family.