This is a Sponsored post written by me on behalf of FrogTape. All opinions are 100% mine.
I can't believe we've lived here almost 10 months and I still didn't have anything on the walls in the kid's bathroom. I'm sure they really don't mind but I have an issue with blank walls, plus since we're renting wall art is an easy way to add color to the room. White walls, white tile, glass shower door, and a huge mirror doesn't leave much space to add color. It was time to go bold!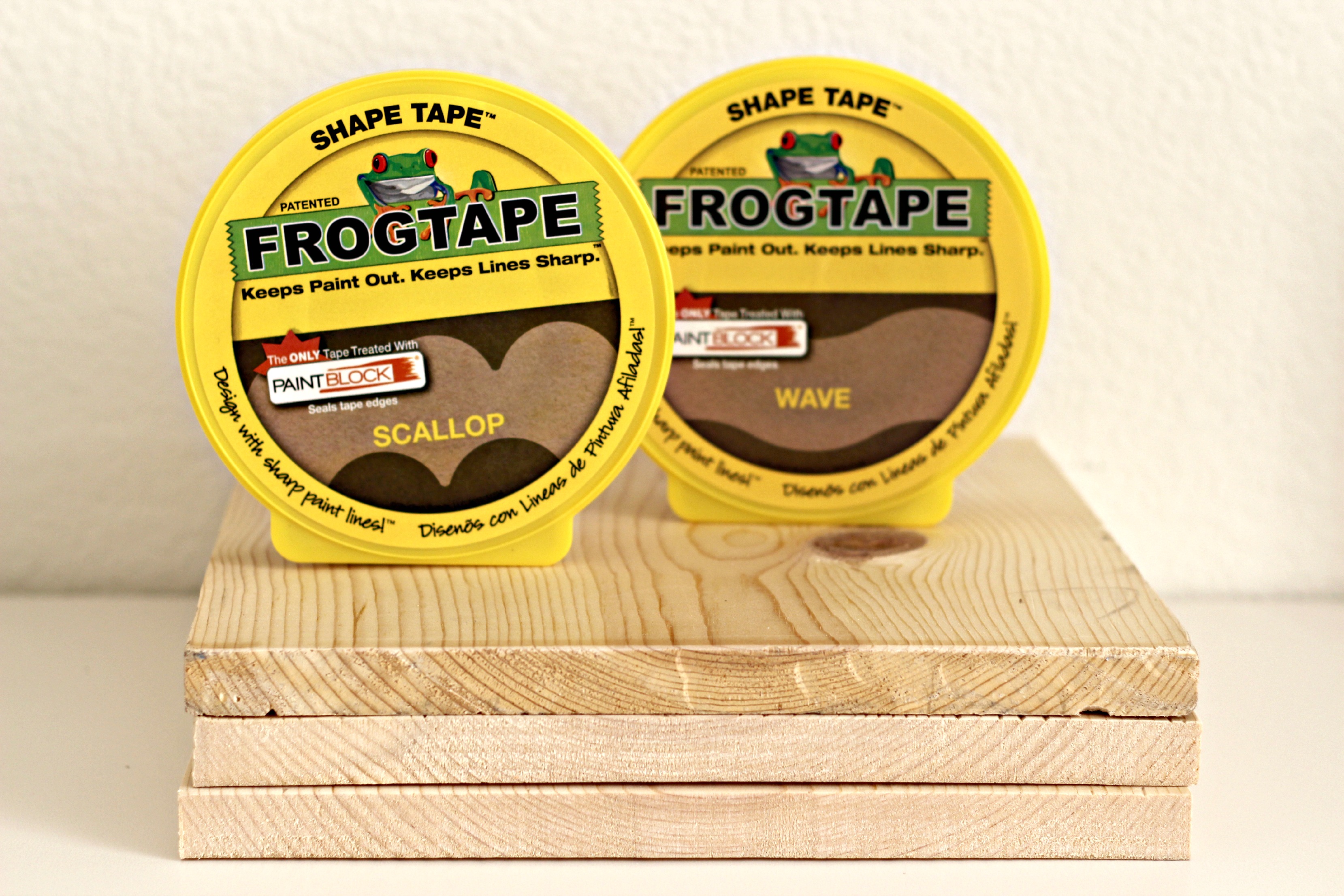 It was easy to come up with 3 fun pieces of art for a minimal cost using scrap wood, paint from another projects, FrogTape® Shape Tape™, and vinyl.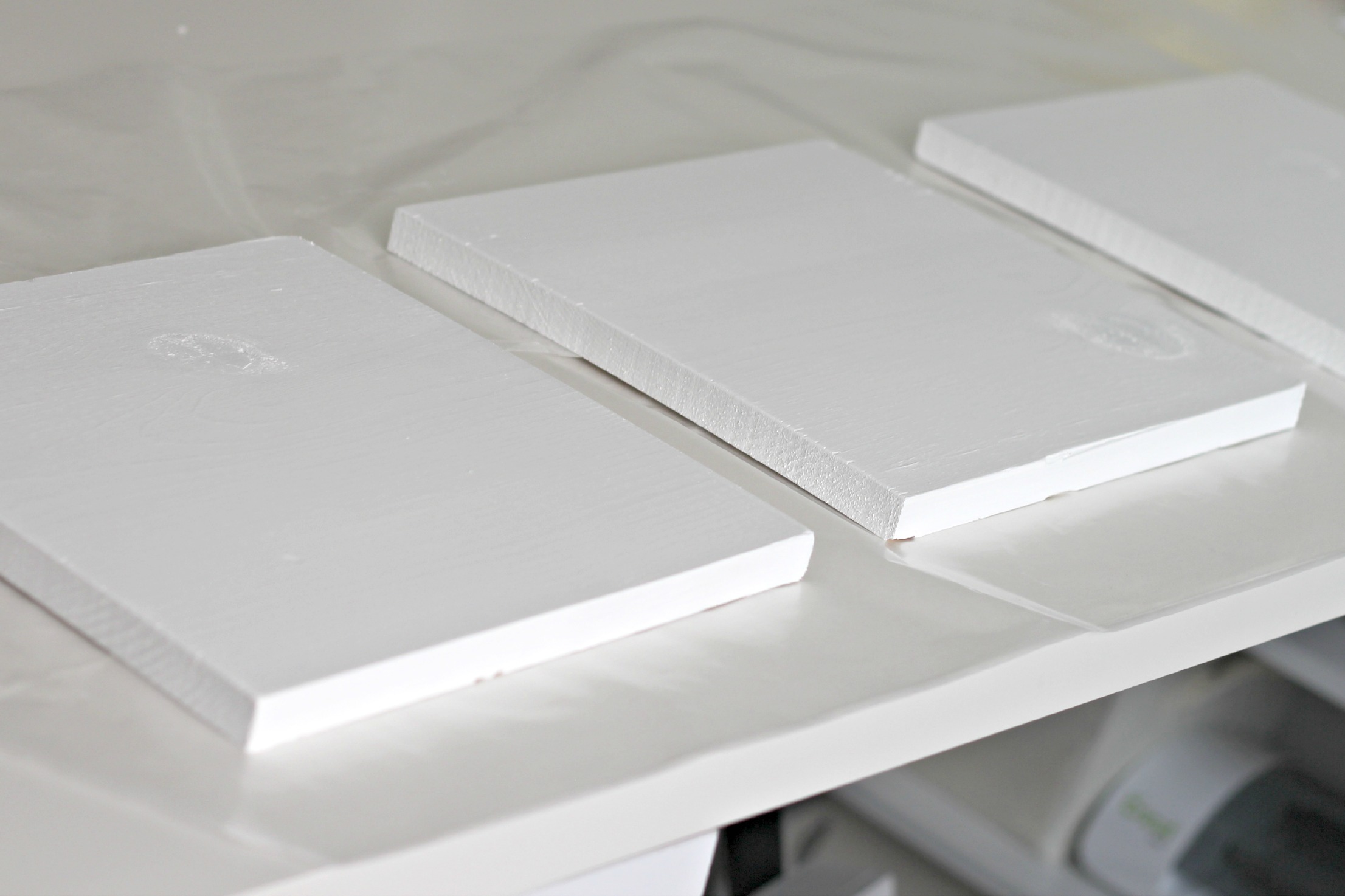 I started by painting the 3 pieces of wood using 2 coats of white paint. After letting them dry for a day it was time to add the color.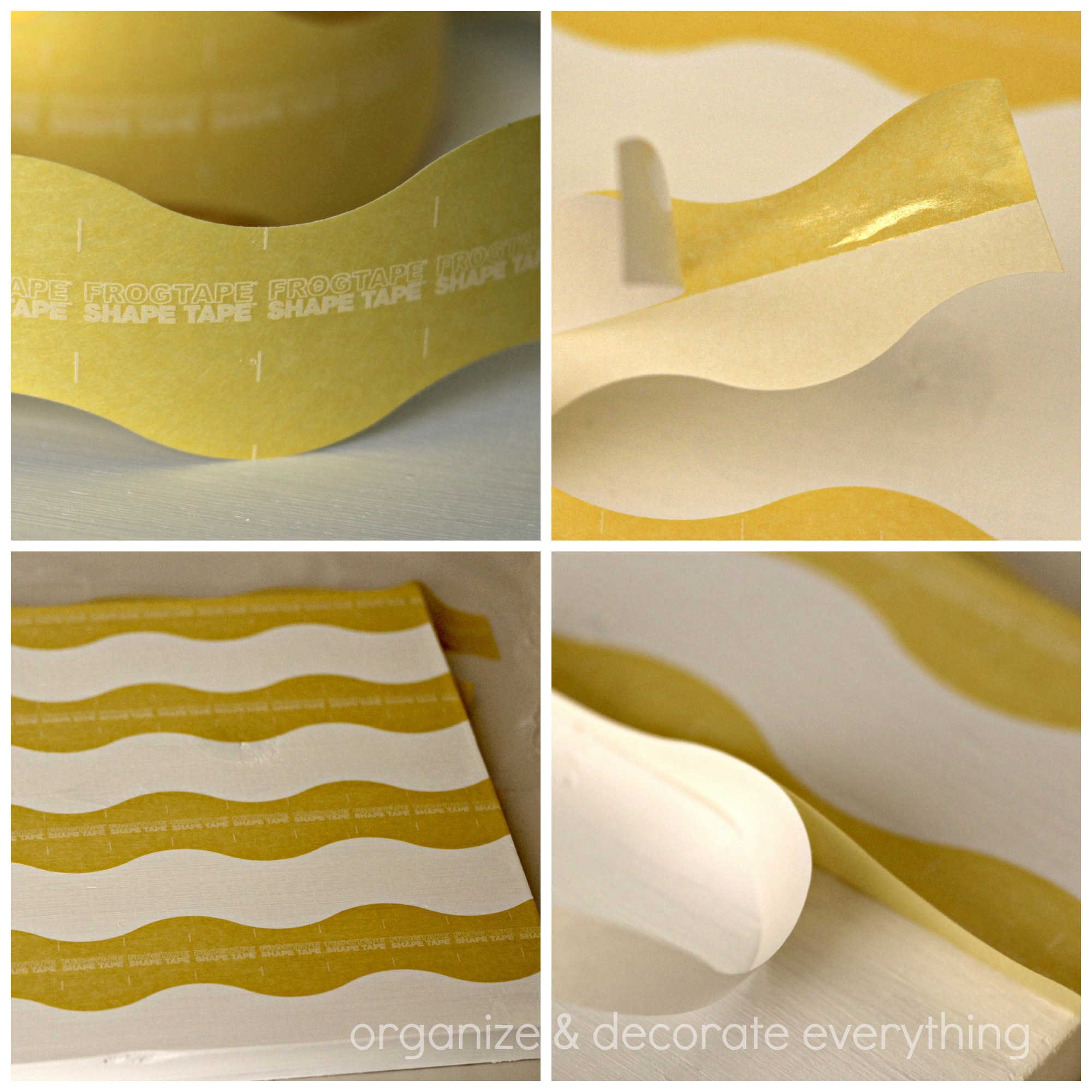 It would be impossible for me to make these shapes without the awesome FrogTape's Shape Tape and it's so easy to use. The guide marks on the front of the tape are so helpful. The slit liner on the back of the tape makes it easy to apply by removing one half of the liner, positioning the tape and then removing the other half. You can create the pattern you want by varying the widths, reversing, or staggering the tape to make your own unique designs.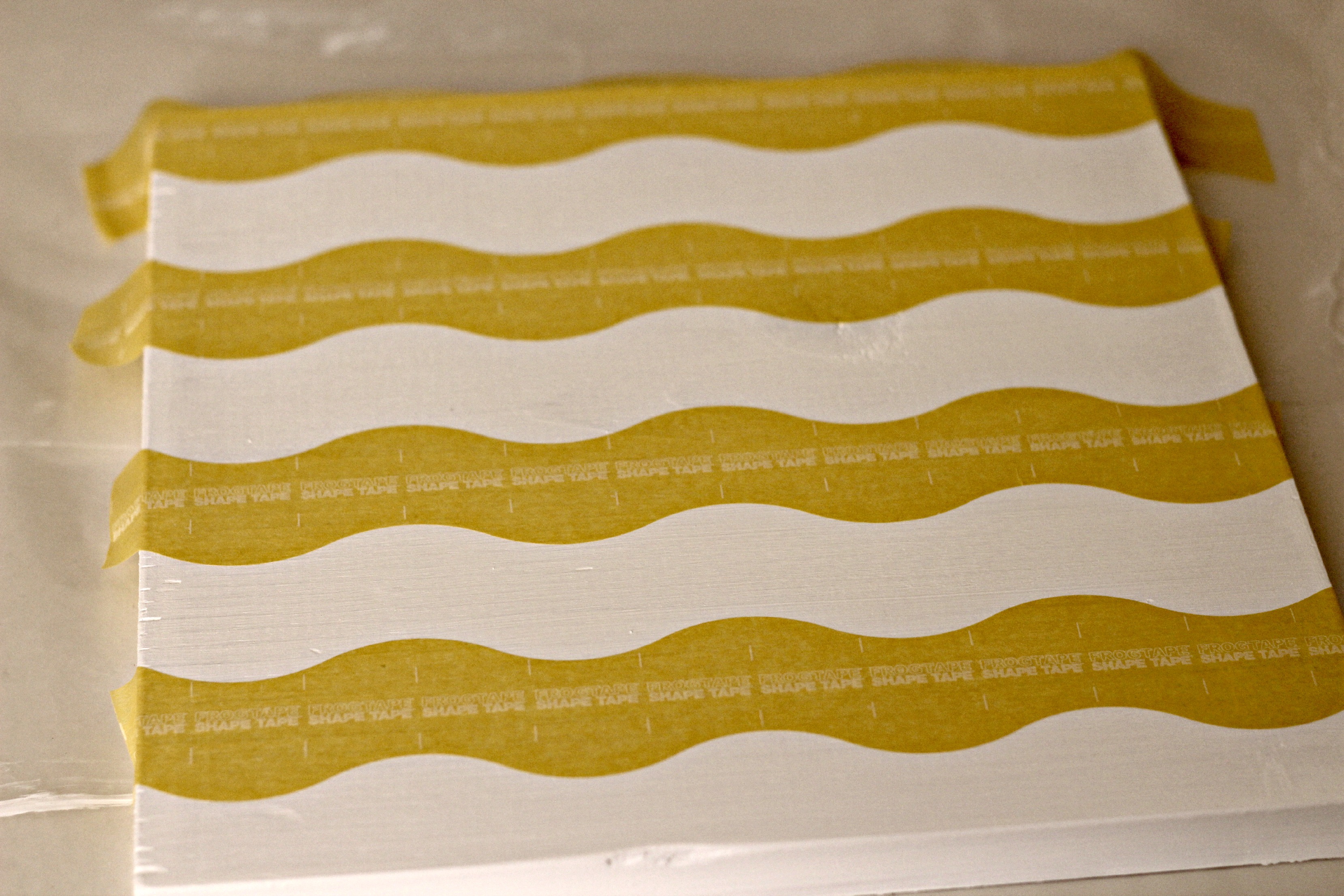 Shape Tape™ comes in 3 different designs: scallop, wave, and chevron. I'm working with the wave and scallop tape for this project, you know, for that coastal feel. We don't live by the ocean but I like to pretend and decorate like I do.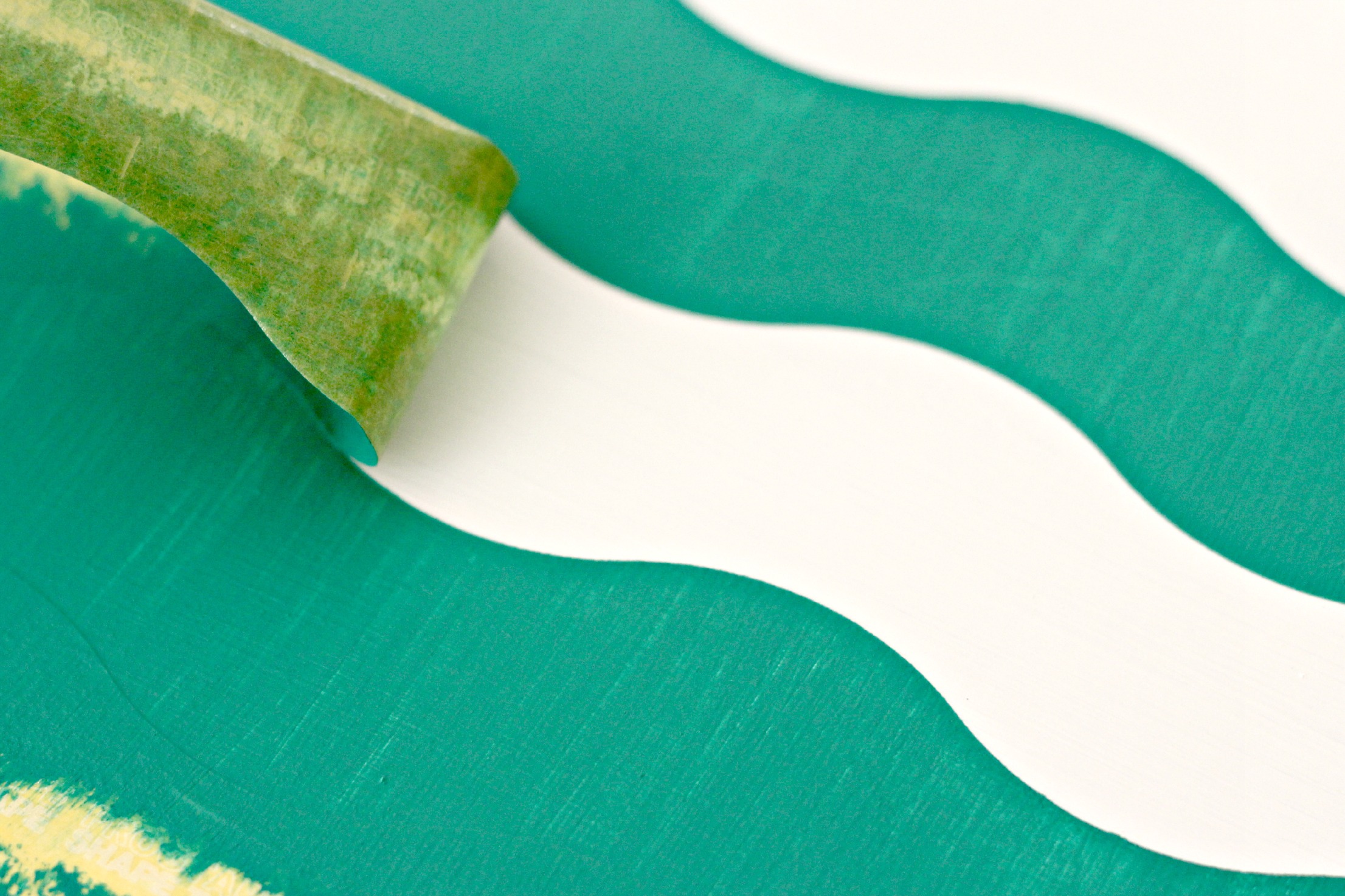 I applied 2 coats of Ultramarine. I love this bright color and it's pretty perfect for that sunshine and coastal feel. I let it dry about 10 minutes then peeled the tape off. Do you love a crisp clean paint line as much as I do? There wasn't any bleed through anywhere, even where the knots were. That is some incredible Paint Block technology! It's so fun peeling off the tape for the big reveal.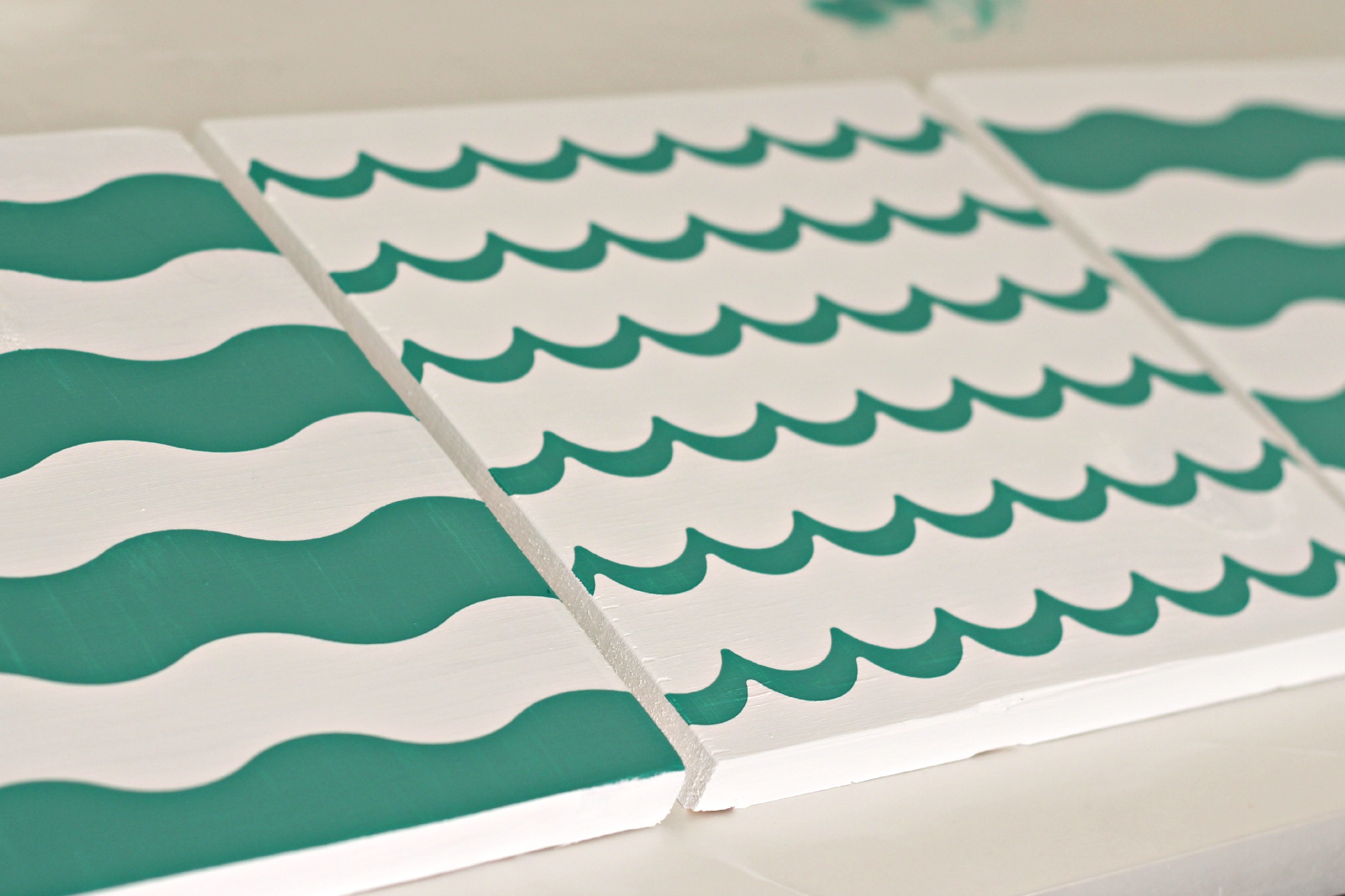 TaDa! I love how they turned out but I still needed to do a bit more to them before they were ready to hang.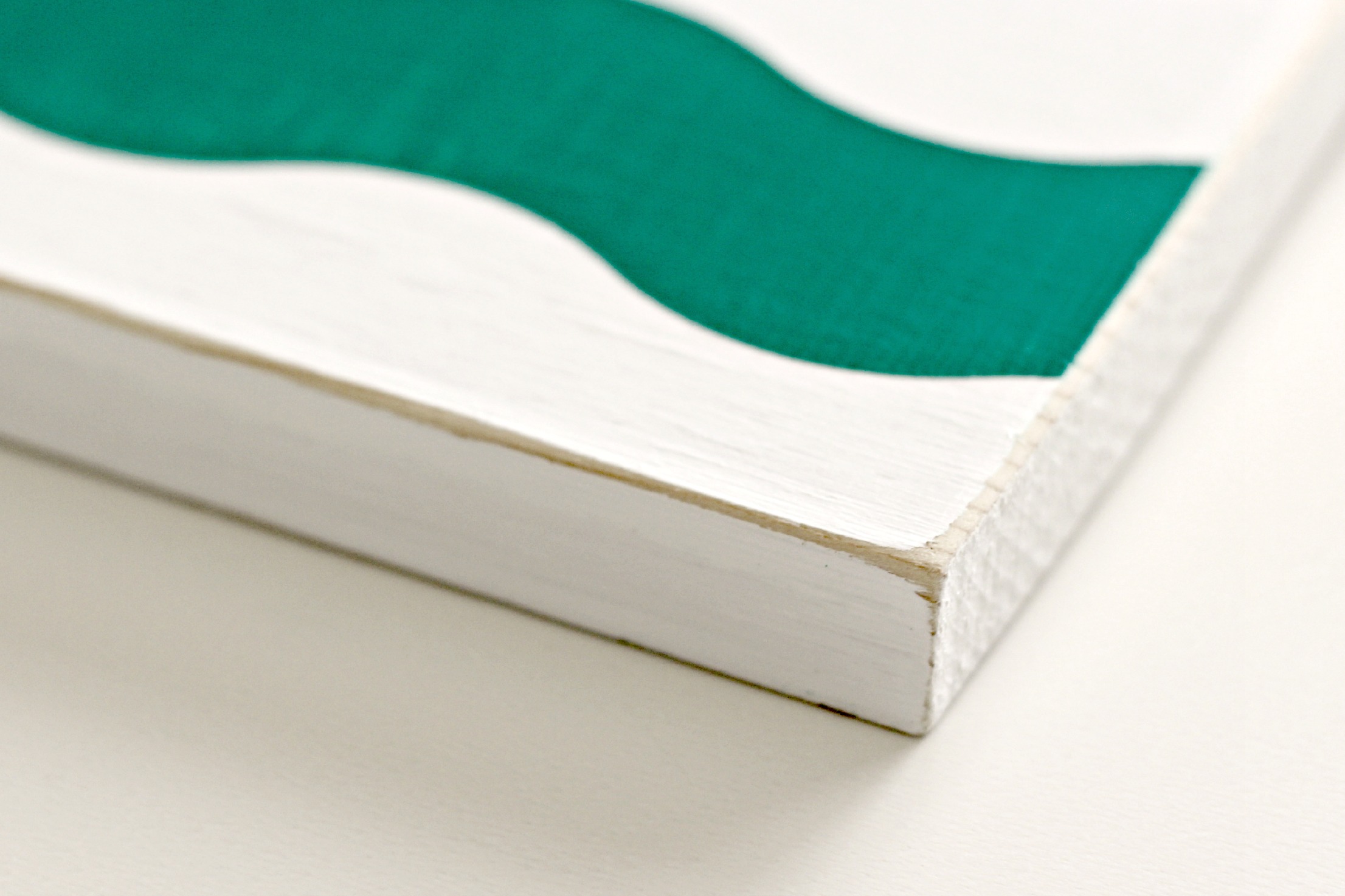 I distressed the edges a little using medium grit sandpaper. I decided not to distress the top for this project, but that would look really great and it's a good idea for my next project.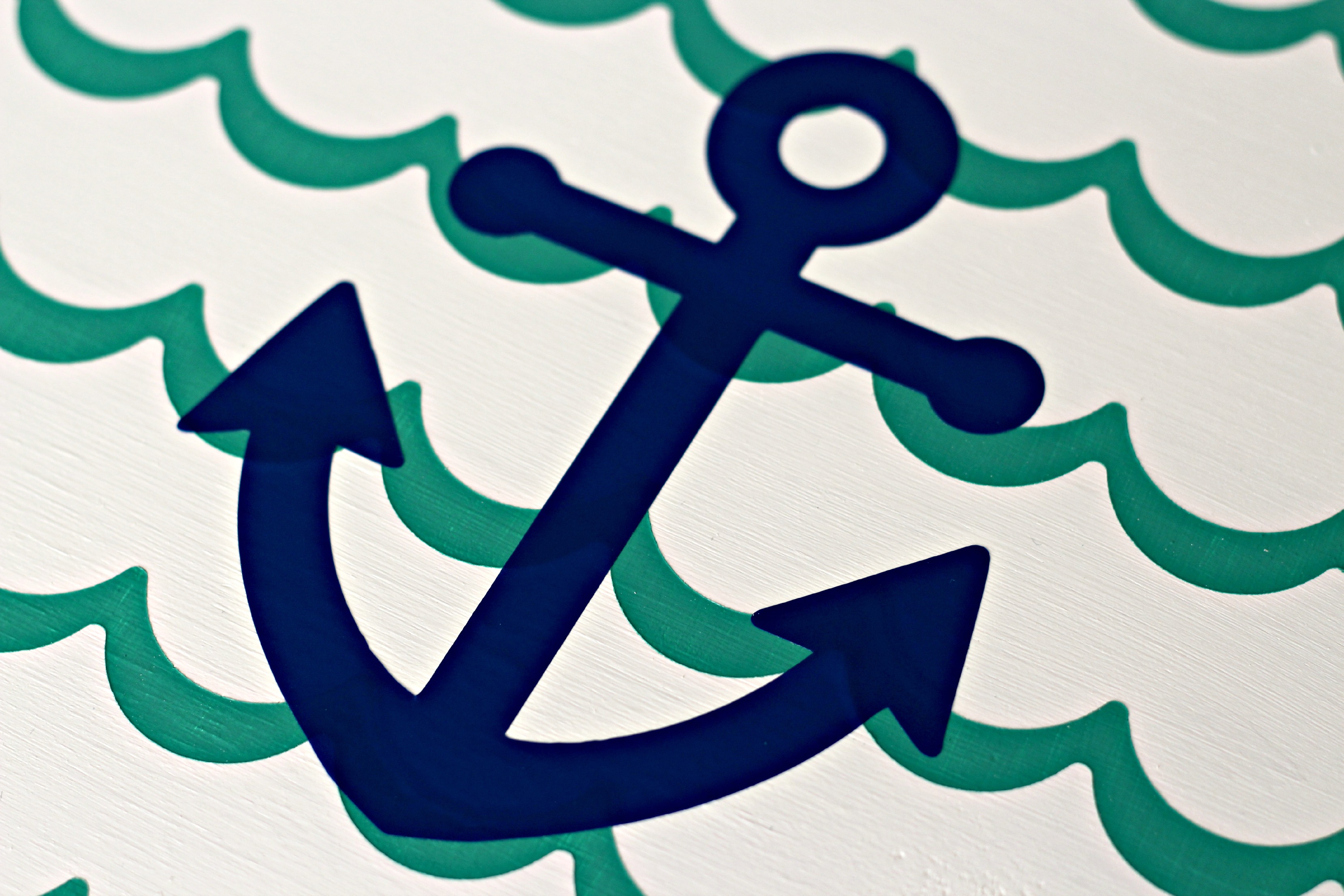 I used a personal cutting machine to cut an anchor, sea star, and fish out of vinyl. You could actually cut them out by hand because they're such a simple shapes.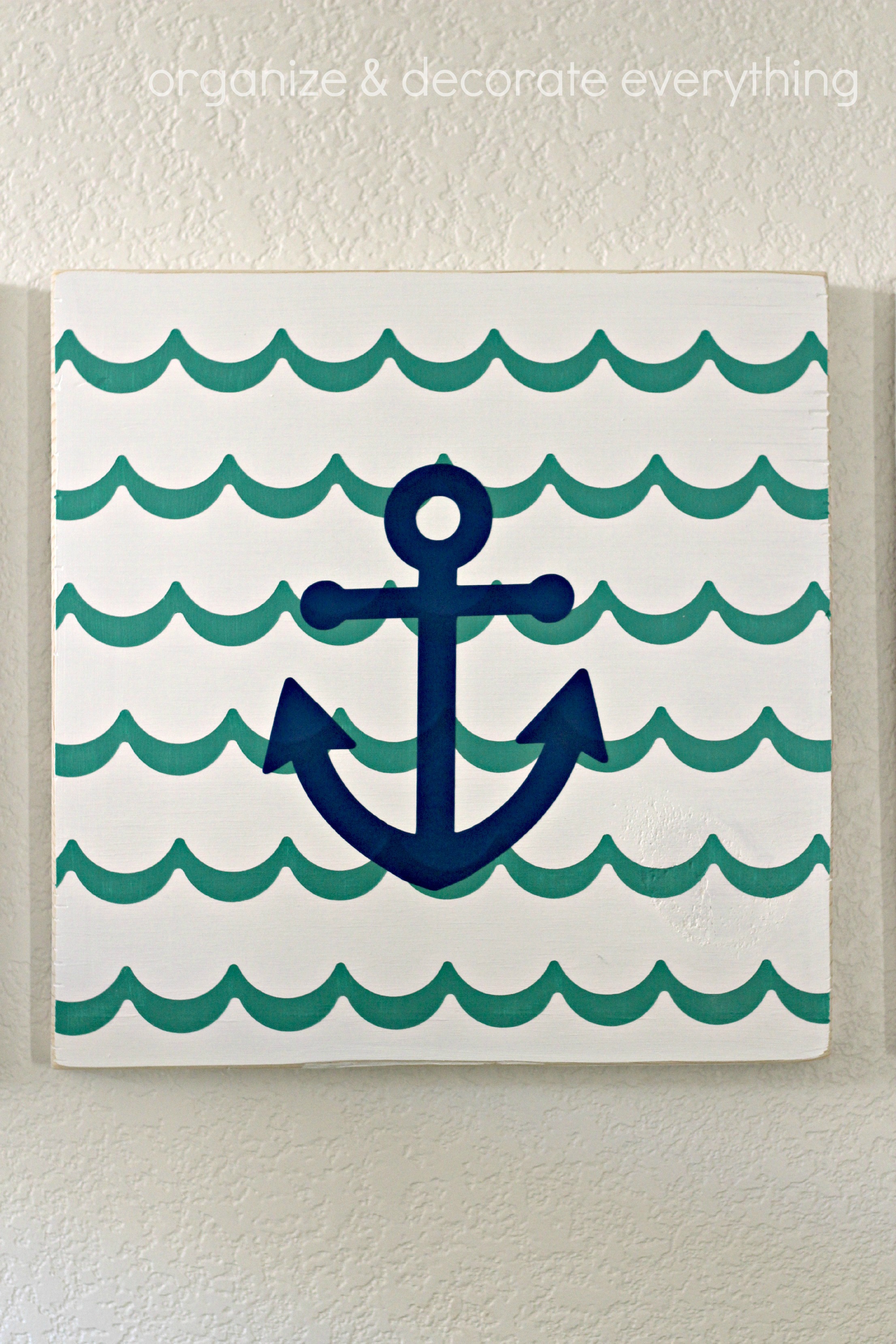 Once the paint was dry I applied the vinyl to the front of each piece of painted wood.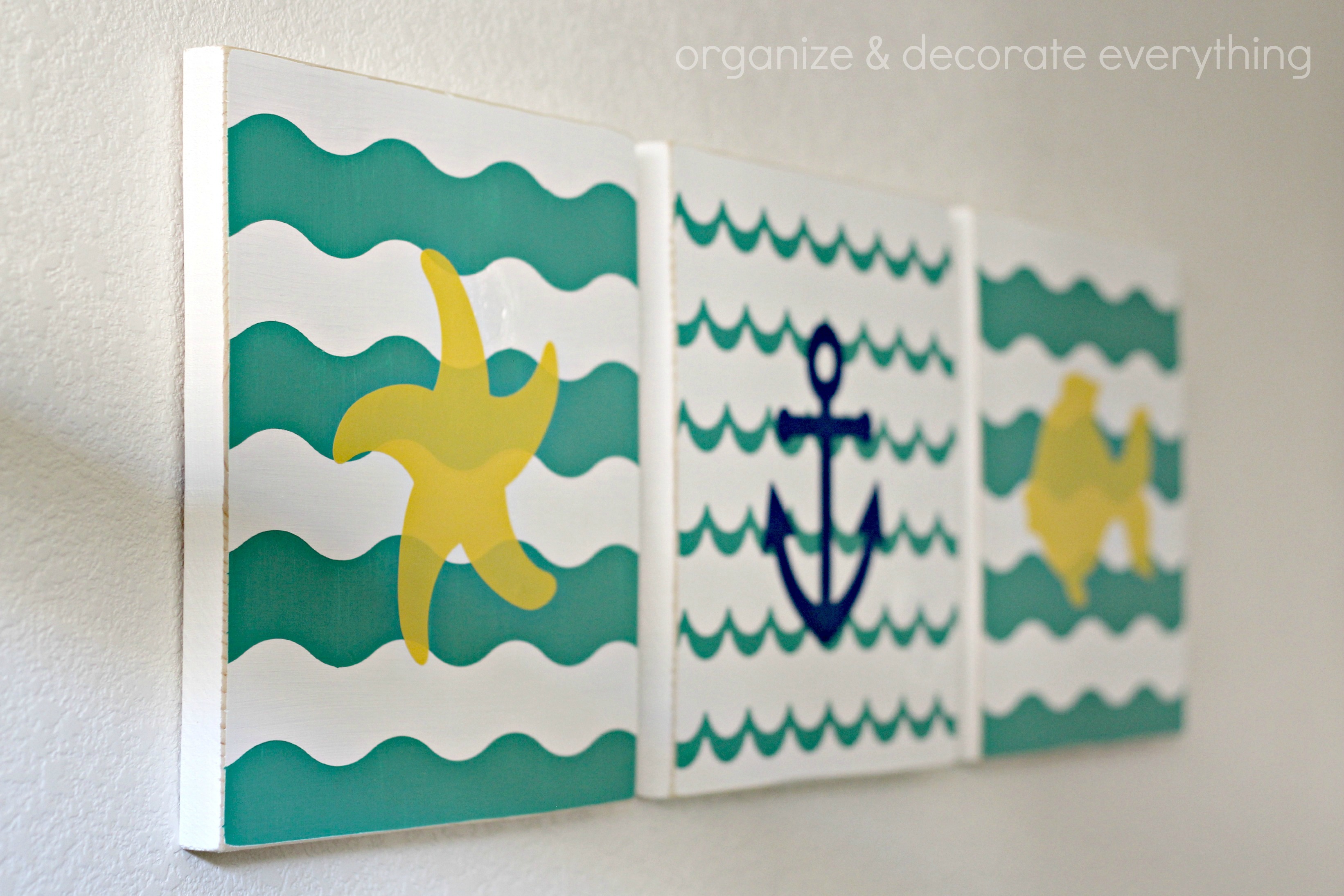 I love the color the pieces add to the bathroom and now it's motivated me to finish the rest of it. One room at a time, right?
Shape Tape™ is available at participating Lowe's and WalMart locations, and all Menards stores across the United States.
Follow FrogTape® Shape Tape™ @FrogTape on Pinterest and Twitter for more information, great ideas, and creative inspiration.
What project idea do you have that would be perfect with Shape Tape?
One lucky reader can win a "FrogTape Swag Bag product bag" (a compilation of FrogTape products).
To Enter: leave a comment here stating what project you'd use FrogTape® Shape Tape™ for if you win.
The winner will be randomly drawn on June 27th and has 48 hours to respond before a new winner will be chosen. Product will be coming from FrogTape® .
Check Out These Related Posts