I didn't find a lot of things this week, but I got some pretty good deals on the things I did find.
I found these first treasures at an antique store near my home: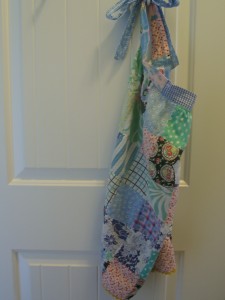 Vintage apron: marked down to $3.20.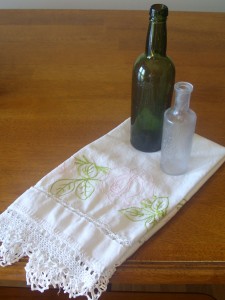 Linen table runner: marked down to $3.00.
Old bottles: marked down to $1.00 each. I can't seem to pass up bottles, especially if they're marked down.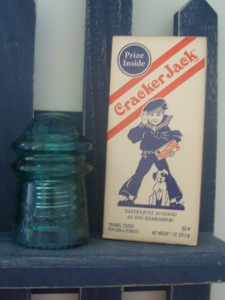 Old Insulator: marked down to $3.20. It's in my boy's room. I love the color!
These next items I found at Deseret Industries (it's like Goodwill):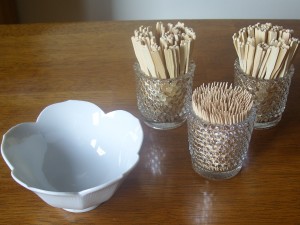 The white bowl was .50 and the three glass votive holders (I think that's what they are) were .25 each, but I'm using them as toothpick holders. I think they're pretty.
I was already going to Deseret Industries because I needed to drop off a few things. I had cleaned out my boy's room, closet, playroom and upstairs bookshelf. There are 7 garbage bags full of things that no longer fit or they don't use anymore. I love going to garage sales, but I don't do them. I would rather donate and not have things hanging around my house till it's time for the sale.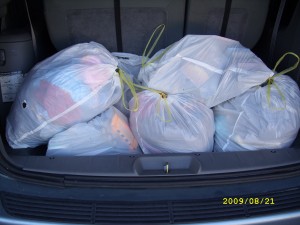 I'm linking this to Rhoda over at Southern Hospitality so you can go over and see other Labor Day weekend thrifty finds.
Have a wonderful Labor Day!