A few weeks ago I was lucky to attend a blogger event at Get Air Hang Time in Orem. I actually know the General Manager and have been privy to the progress of this awesome trampoline park for the past few months. I was so excited to be able to take my family to check out and play on all the awesome trampolines.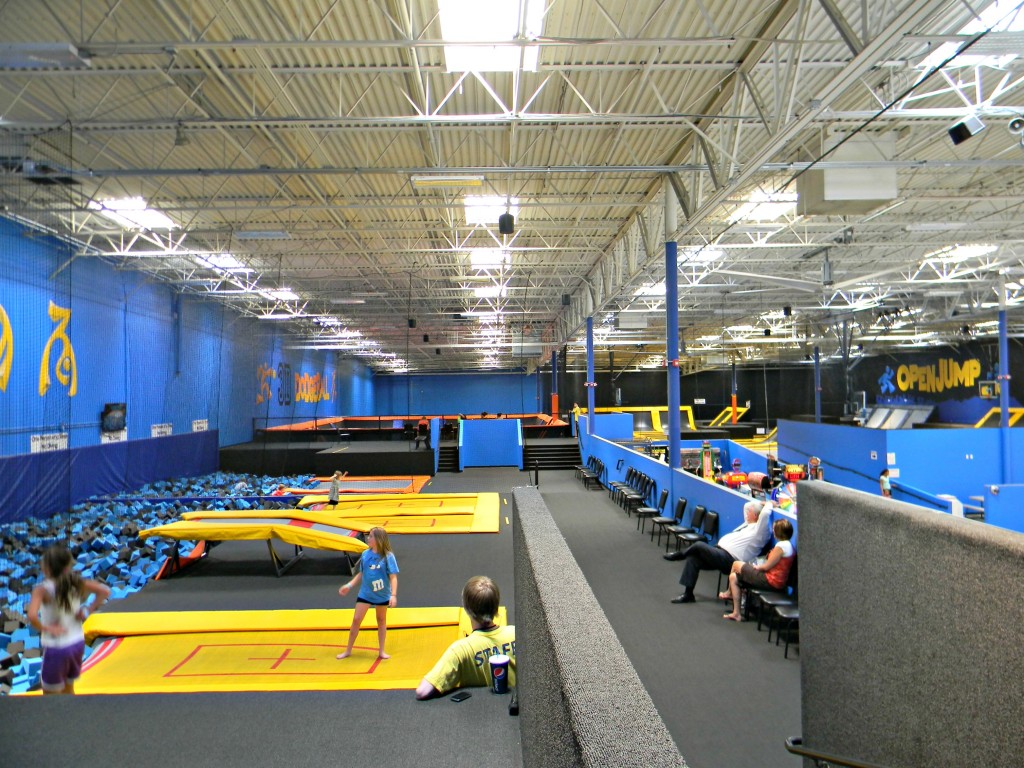 This place is incredibly huge! There are so many fun play areas: 3D dodge ball, slam ball, open jump, and the pit. Did you know that jumping is good for your mind and body and burns more calories than running the same amount of time.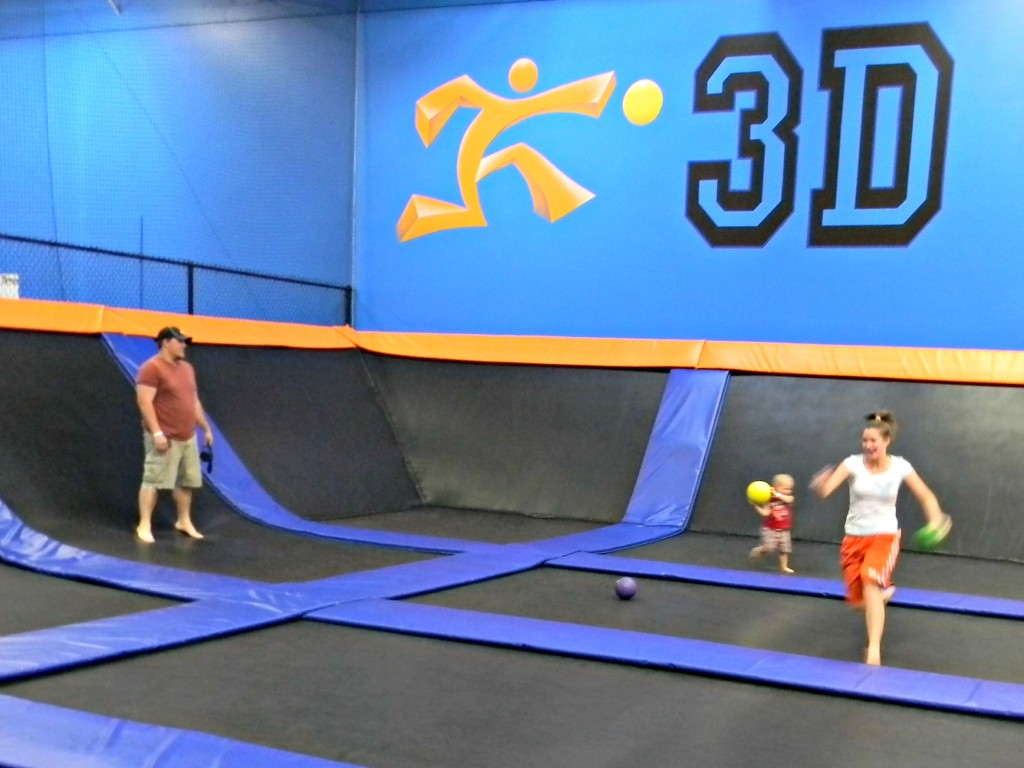 Since there are no shoes and socks on the tramps I really appreciate them being cleaned and disinfected everyday. Just looking around you can see the safety features everywhere.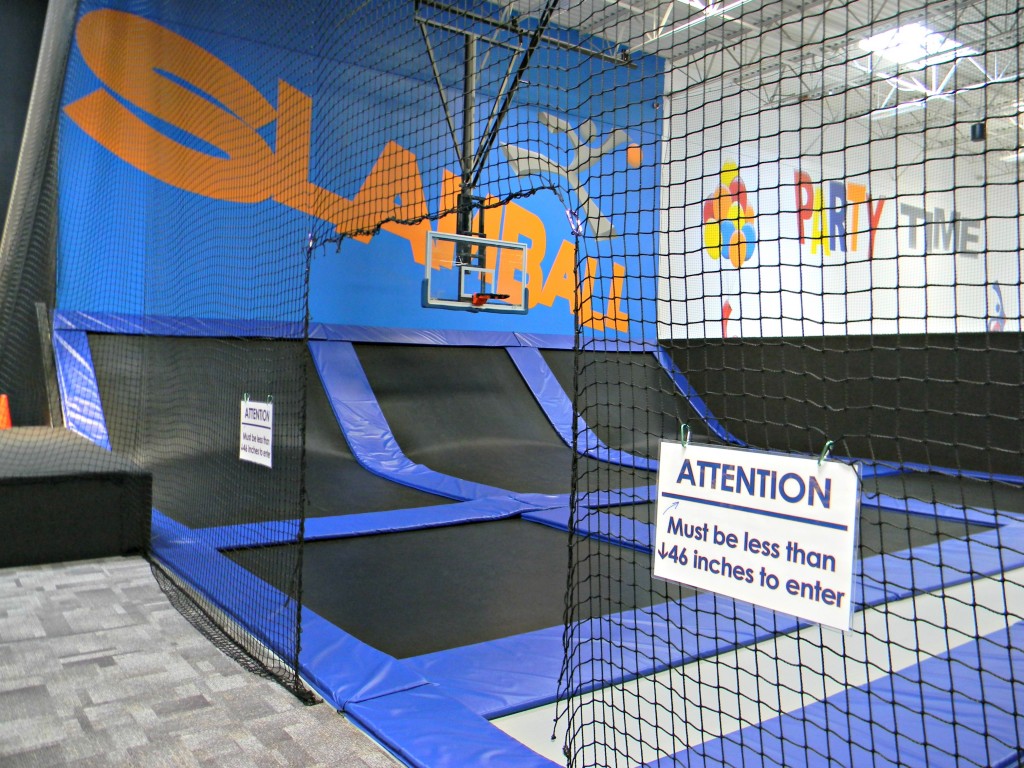 The younger kids favorite area was "the pit". The waterfall foam pit trampolines are a first in the industry. There are also replay video monitors in this area so you can do tricks and then check out your form on the monitors.
Besides the major amounts of trampolines there is also an arcade area, a party area and The Hanger (concession stand). And if that wasn't enough they also offer AIRobics, Zumba, and Summer Camps and Group Events. This is the perfect place to take your kids to get out of the Summer heat and have a great time.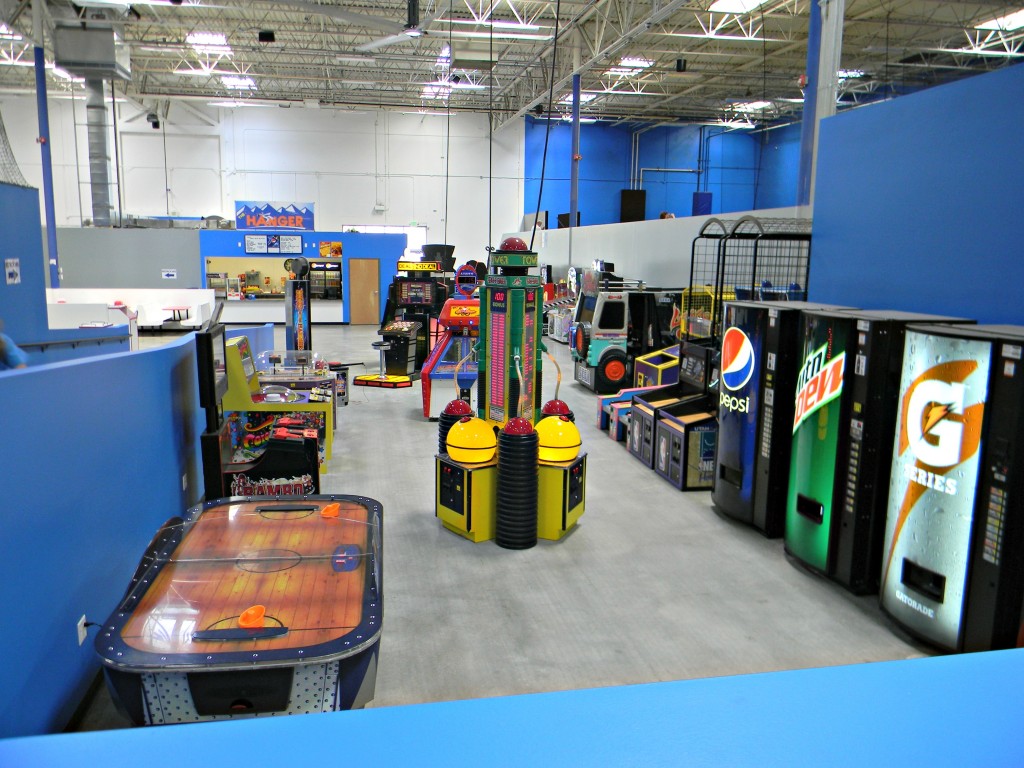 So, you're probably thinking that's great Leanne. I'm happy you had a fun time. Um, do I get anything from this really informative post? Why, yes you do! I'm giving away 5 passes to 2 lucky winners. Of course you'll have to be local to this area or at least visiting soon to use the passes.
Before we get on with the giveaway I have to share the awesome cake Ashlee from I'm Topsy Turvy made. Her cakes are amazing and delicious too. Her cakes always look so good nobody ever wants to cut them.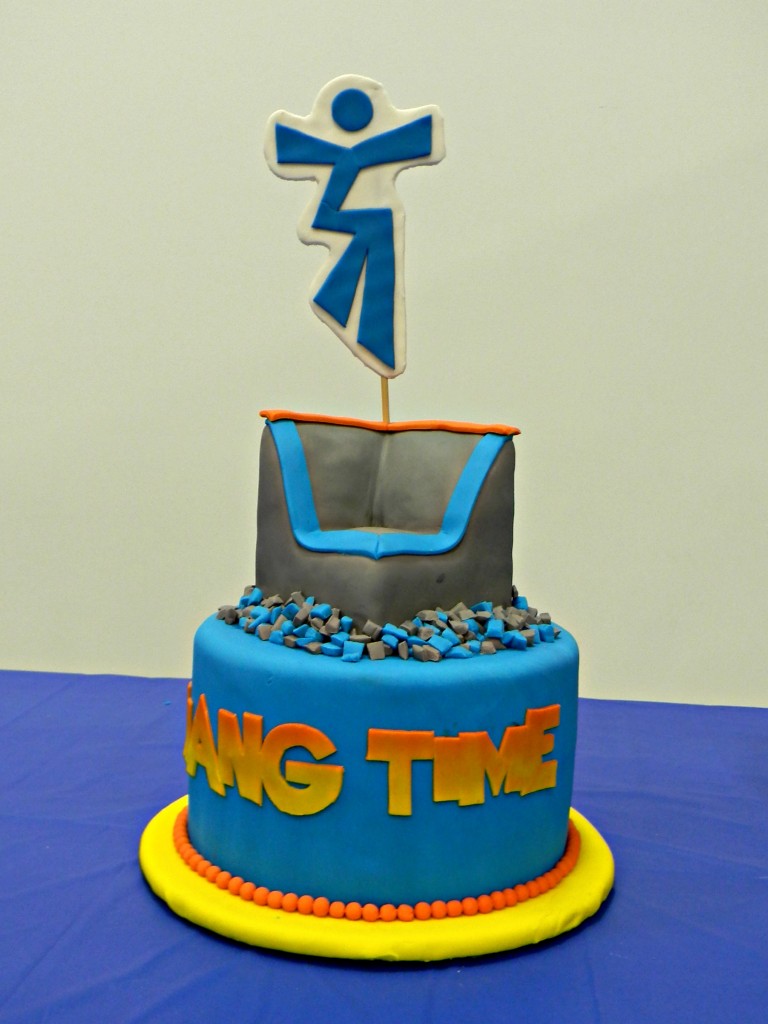 Check out Get Air Hang Time on Facebook for up-to-date info and specials.