This is going to be a different post than usual today. I actually wanted to do this last year when I turned 50, but things happened. I had to take a last minute trip to Canada a few days before my birthday and then was still there way past my birthday. It was a hard trip for me and my thoughts weren't on others, I was just trying to focus on what I had to get through at the time. It had actually been a really hard year and I thought focusing on others would be a good way for me to get out of my rut, but new trials made that more difficult and more focus was on what was happening in my own little world. That's when I realized little things can make a big difference. I had some quiet experiences that made hard times bearable.
Doesn't it brighten your day when someone gives you a smile or calls you out of nowhere?
What about when someone shows up at your door with a little treat or sends you a sweet email?
I know, it can totally make your day! Right?
Just to know someone is thinking of you and you're not alone can make all the difference in a day. Whether you're having a good day or a bad day an act of kindness is always welcome.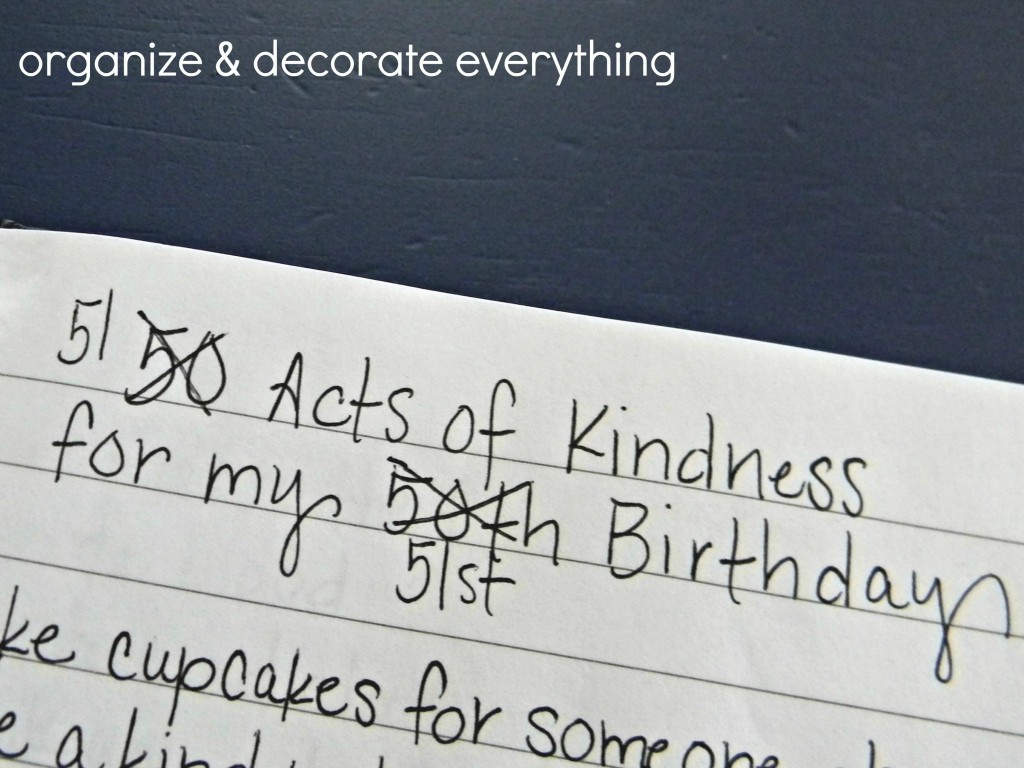 Like most of you I go throughout my day doing what I have to do. There's work to be done, kids to be shuffled to classes and activities, meals to be prepared, errands to be completed and so on. If I see a way I can help someone I just naturally do it. But… I wanted to be more aware.  So, I started a list of small acts I could do to brighten someone's day.
And some of them are really small, like tell someone they look nice or just smile and say "have a good day".
Or some take a little more effort, like taking dinner to someone or babysitting their kids.
My goal is to complete the 51 Acts in the month of January, since that's my birthday month. I have 28 out of 51 finished at this point so I'm about half way. Let me share some of my experiences with you.
I have become more aware of others needs.
Sometimes people are surprised by kindness (I find that sad).
I have friends that give good hugs.
It can brighten my day more than the one I'm giving too.
My kids have loved being involved and want to give more.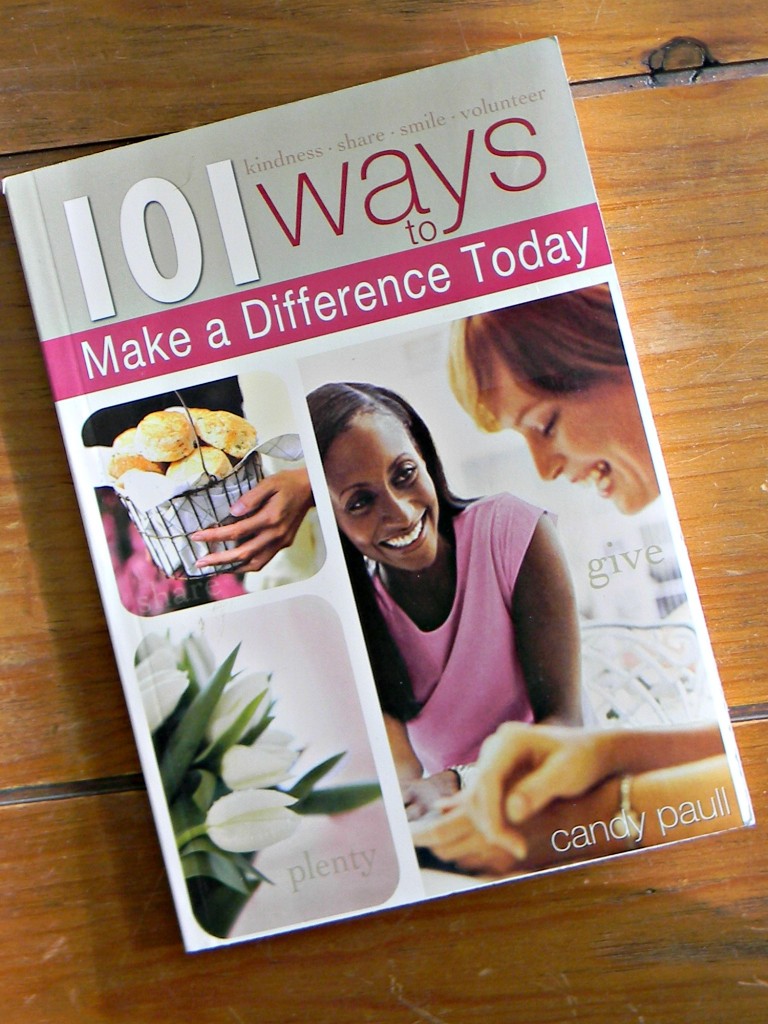 I will probably write another post about my experiences after this month. It's been a good experience for me and I find myself thinking about others almost every minute of the day now. If you follow me on Instagram I've been taking a few pictures here and there of some of the Acts I've chosen to do, maybe it will give you some ideas.
I found this little book and am giving it to one of you. Just leave a comment telling me about an act of kindness you have given or received. I will randomly draw from one of the comments and send you the book. It has some really good ideas in it. The giveaway will end January 24th, on my Birthday.
Have a Beautiful Day and Weekend!
Check Out These Related Posts