I know it's not even Thanksgiving yet and I'm talking about Gingerbread Houses, but I have something really fun to share with you. We have a long running family tradition of decorating a Gingerbread House every Christmas, although ours look nothing like the ones I'm about to show you. Does your family have a tradition of decorating Gingerbread Houses too? If not, you might want to consider starting this year.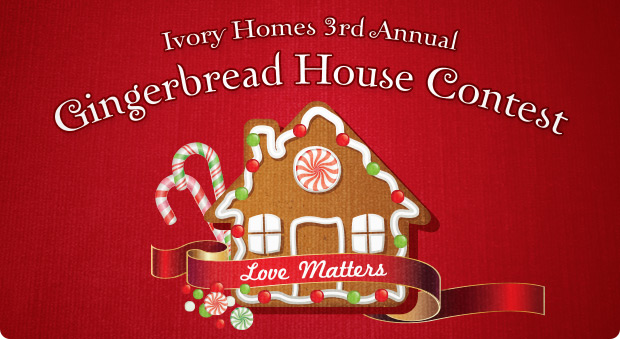 I'm excited to announce that Ivory Homes is sponsoring their 3rd Annual Gingerbread House Contest. You have a chance to win cash prizes and get a matching donation to the charity of your choice.
The prizes are:
– 1st Place: $1,000 for you + $1,000 donation to the charity of your choice.
– 2nd Place: $500 for you + $500 donation to the charity of your choice.
– 3rd Place: $250 for you + $250 donation to the charity of your choice.
Here's a look at some of the entries from previous years:
As I said, our houses look nothing like these, but I know some of you have amazing skills and can compete with these beauties.
Here's the details of the contest and Gingerbread House Festival this year:
– Register for the contest.
– Pay a $10.00 registration fee that will be fully refunded when you deliver your house to the festival.
– Pick an Ivory Home design ( your home must be modeled after an Ivory Homes design).
– Build your gingerbread house.
– Check-In using the online form that we will provide as the festival gets closer.
– Deliver your gingerbread house to the Garden Park Clubhouse in Daybreak on Friday, November 30th.
– Receive your $10.00 registration fee refund.
– Vote at the festival on December 1st and tell your friends to vote for your house on Facebook.
– Ivory Homes official entry rules.
And because the gingerbread house has to be based on an Ivory Home Design here are a few I'm considering.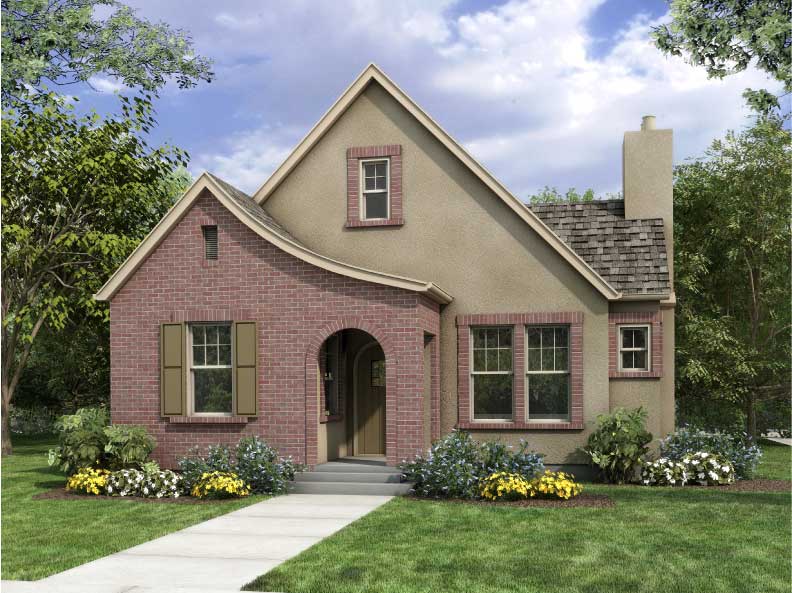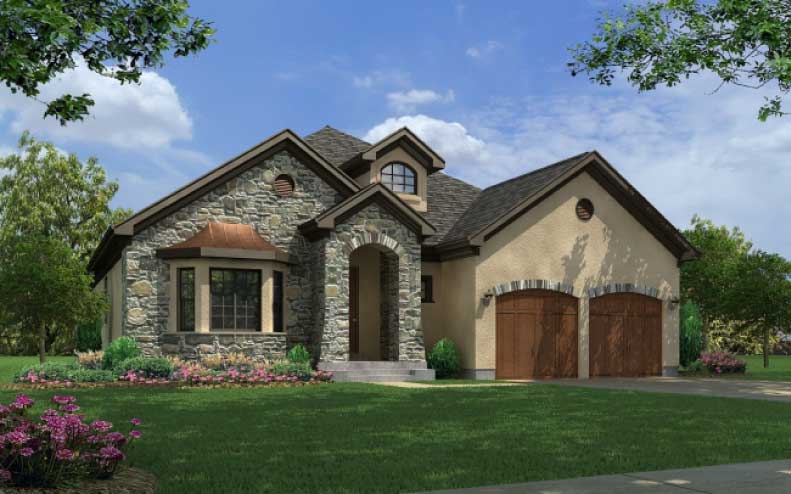 You can pick out your Ivory Home design here.
And here's another fun way you can enter if you don't happen to be local to Utah. I will be hosting a joint Link Party along with 4 other fabulous bloggers where you can link up your gingerbread house. The party will run November 27-30 and the winner will be announced December 1st.
Ivory Homes is offering $200 cash for 1st Place, $100 for 2nd Place and $50 for 3rd Place.
Contest Rules:
• Create a gingerbread house based on an Ivory Homes home Design.
• Must be 100% edible.
• It's a good idea to follow the official rules in case you also want to enter the official contest, but for the online link party there are no additional rules pertaining to the house.
• The "I'm participating in the Ivory Homes Gingerbread House Contest" badge must be included in their post and must link to this page: http://ivoryhomes.com/blog/index.php/ivory-homes-annual-gingerbread-contest-2/
• Post must include an image of the Ivory Homes home design it was modeled after.
What will your house look like?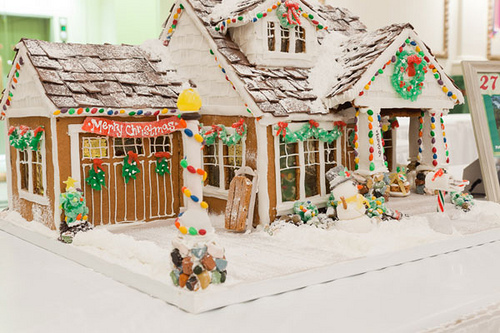 Disclaimer: Ivory Homes is giving me compensation for this post but I'm excited to share with you a chance to win money for yourself and your favorite charity. Now go build an awesome house!