I hope all of you that live near a Robert's Arts and Crafts were able to make it to their big Christmas Clearance Sale. All Christmas was 75% off and all Cricut cartridges were $30 or 4/$100. What a deal! It's open till midnight tonight so you can still make it if you want. I got some great deals. Most of the things I bought, I'm just putting away till next year and some are gifts.
This Christmas sign was only $12.50. It's 6 ft. long and about 2 ft. high. I don't think I could buy the wood to make it for less than that: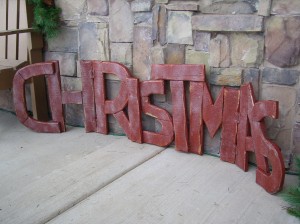 These trees cost $2.50 each and are 3 ft. tall. They're going in the kid's rooms next year. They'll look a lot better once they're fluffed: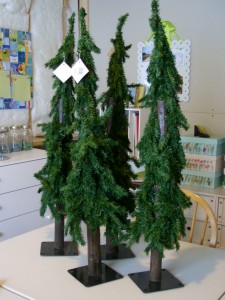 Two wreaths for $1.50 each. They're 24″ round: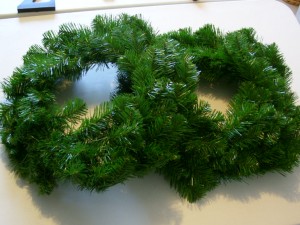 Pillar candles for $1.00 and $1.25 each: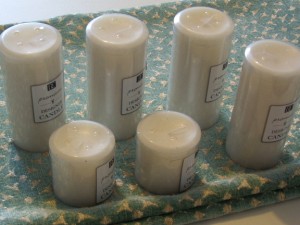 Four Peace signs (ha, that's funny) for $2.25 each. They're 16 inches long: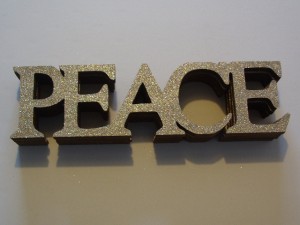 Two boxes of ornament name holders for $1.75 each. I can't wait to use these next year: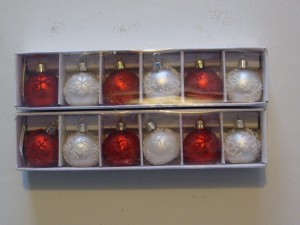 An unfinished sled for $2.25 and it's 30 inches long. Maybe I'll paint it to go with my other sleds on the porch: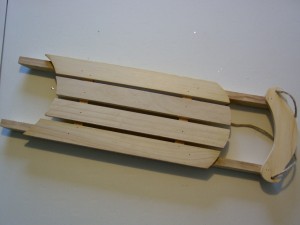 Oh, I love ribbon! All rolls are 10 yards. The top one cost $2.25, the middle cost $1.25, the bottom one cost $1.75 for the whole rolls: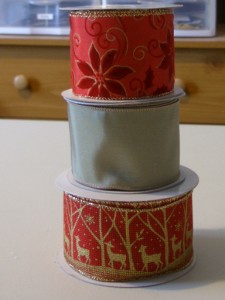 Pretty snowflake ornaments. The single one cost $1.25, the three are .90 each, the four are $1.00 each: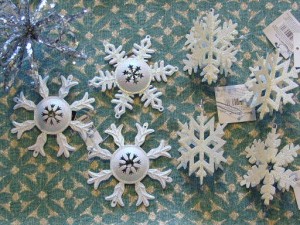 The birdhouse cost $1.00, the bird candle holders cost .85 and $1.15, the woodsy snowflakes cost $1.00 each: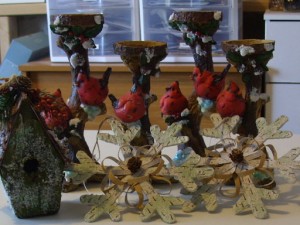 Pretty red birds I just have to put on the tree this year. I just can't wait till next year. They cost .85 each: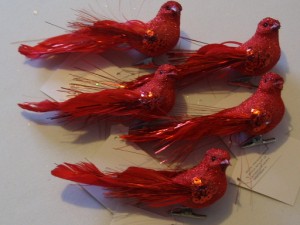 Merry Christmas metal sign for $1.50. It's 12″ across: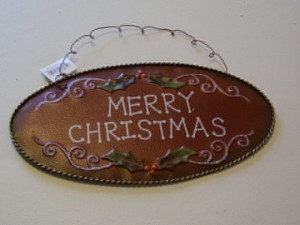 Two piney picks for .35 each: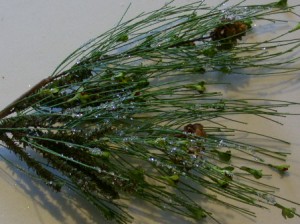 Faux stick bundle for $1.25. Yes, I could have gathered them myself, but for only $1.25 I'd rather just buy them: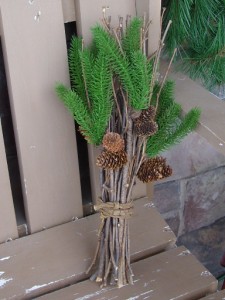 I love this vintage looking snowman. I don't know if I'll be able to give him away. He was only $1.80: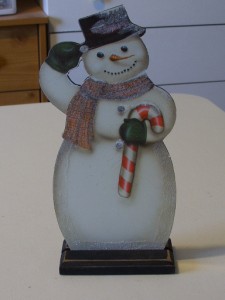 That's it! I think I found some great buys and some decorations and gifts for next year. The total cost is $76.95. Not bad! I love 75% off sales.
Have you found some great sales on Christmas decor already?