I like to look through my most pinned projects every once in a while to see what you all like. One of the topics that has been pinned a lot lately is my 31 Days of Loving Where You Live series that I did in conjunction with The Nester's 31 Days series last October.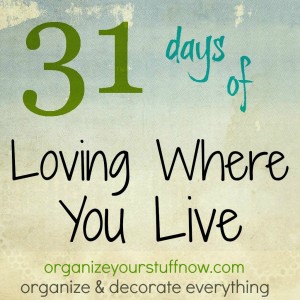 I've been trying to decide what to focus on this year and decided I'd just ask you what you'd like the series to be about. What would you like to know more about? Organizing? Decorating? Quick Tips?
Leave a comment letting me know what would help and interest you for the series this year. I can't wait to get started on it!