Sunday- My guys and their legos. We had the card table out because Chris, Emily, Whitney, Ty and the kids had eaten dinner with us on Saturday night. The kids always eat dinner on the card table when they're over. It took Zach and Ammon no time after Church, to get the legos out and take over the card table. They didn't even take the time to take their ties off. I guess I won't be putting the card table away today.
Monday- We don't have Cottonwood trees, but our neighbors across the street do. They have huge, mature ones. Usually in the beginning of  May we get quite a bit of the cotton blown into our yard. It's usually no big deal. It lasts for about a week and then it's done. We just clean it up and go on. But this year has been a different story. It started later this year and has lasted longer. It's been going on for weeks and the cotton has been unbelieveable. It's taken over our yard, garage, air conditioner and porch. It looks like it snowing outside. Hopefully this will end soon. I don't know how much longer my allergic nose can take it.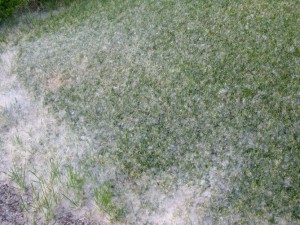 Tuesday- As soon as we got back from Hawaii the kids were asking that we get the pool ready for swimming. In previous years we would have already been swimming, but this Spring has been a cold one so we held off for a while. Hubby hooked up the pump and filled it up the rest of the way and vacuumed it out so the kids could swim today. Ammon and his little friends were the first ones to swim in it this year. It was a little cold, but they had a great time.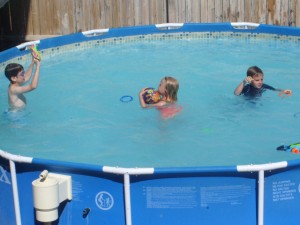 Wednesday- Emilee's been taking piano lessons for about 6 months. She's the only girl that takes from her teacher. This is her 2nd recital. She played Fiesta, Auld Lange Syne and Morning Prelude. She played Morning Prelude without the sheet music and without any mistakes. She's doing really well, but I still have to beg her to practice sometimes.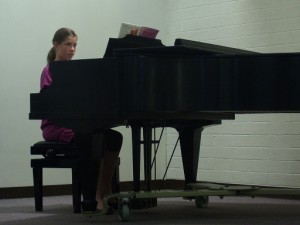 Thursday-  At first I thought I just had allergies, but I kept getting worse so I knew it had to be more. I have an autoimmune disease. Which totally stinks. Because of this disease, when I get sick, I tend to hang onto things longer and the symptoms are usually exaggerated. Which stinks too. Hopefully this won't be a bad one. I hate missing out on my kids games and activities.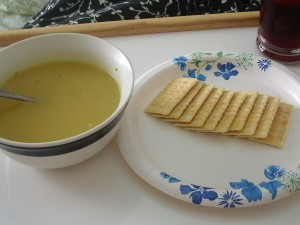 Friday- Okay, it's a bad one. It's Monday as I writing this and I'm still not better. Maybe about 50% now. I've been in bed since Thursday morning. Do you know how much having an autoimmune disease stinks? I won't go on about it, but I wouldn't wish it on anyone. I've missed out on quite a bit this last week. Staying in bed, taking lots of medicine and eating very little. I hate this.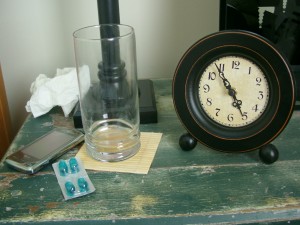 Saturday- I'm still in bed, but Emilee had her first Scottish Dance Competition this year. I did her hair this morning, from bed, then Hubby and the boys took her to Thanksgiving Point for the Festival and Competition. She did so well. She received 2 1st place, 1 2nd place and  1 3rd place, which made her 1st place All Around Winner at the Novice level. This was her first competition at this level. She did an amazing job and I'm so sad I missed it. She is so excited for her metals and trophy. Hubby took some great picture, but I haven't been able to crop them yet so here's an uncropped one. She's number 142, blue vest, red plaid kilt.