This is a sponsored post written by me on behalf of MIRACLE WHIP and the Mom It Forward Blogger Network. I have been compensated for this post but all words and opinions are 100% mine.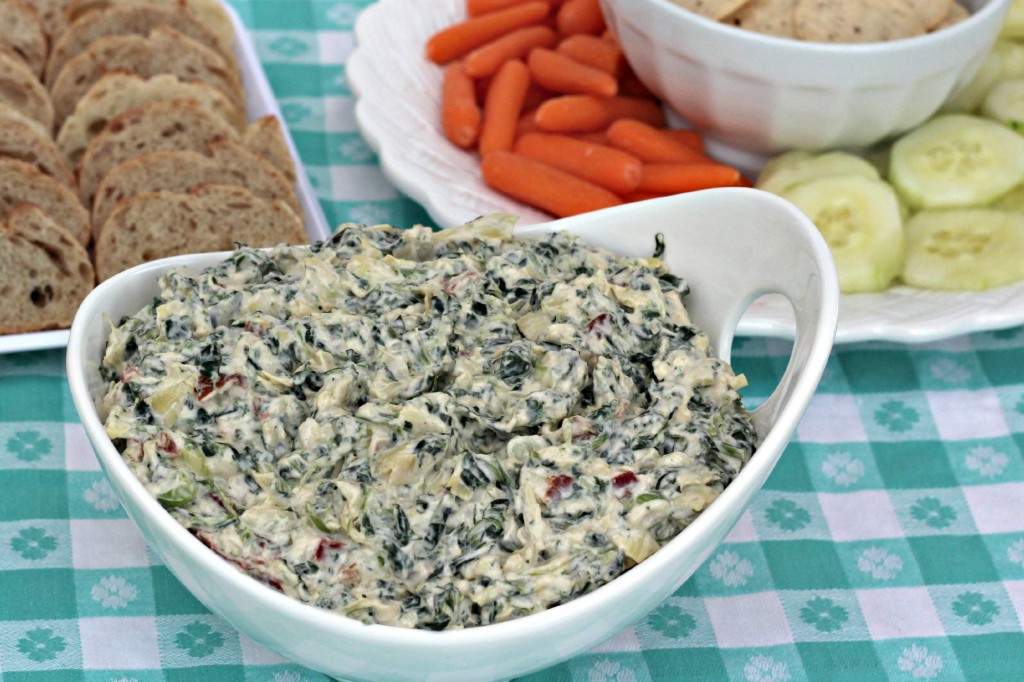 I live in the desert so it can be torture to be outside in the heat of the day, but the evening hours are wonderful. It's so pleasant enjoying a meal outside on the covered patio. Labor Day has always been the last hurrah of Summer before we settle back into school routines and start thinking about cooler weather, so our Labor Day celebration has always included a barbecue with family and/or friends, maybe a dip in the pool and a few games.
And what would a barbecue be without good food? It never fails that everyone is starving and the meal isn't even close to ready. This Creamy Spinach & Artichoke Dip made with the bold, tangy flavor of MIRACLE WHIP will help with those hunger pangs. Serve it with bread, crackers, or even veggies for a lighter snack.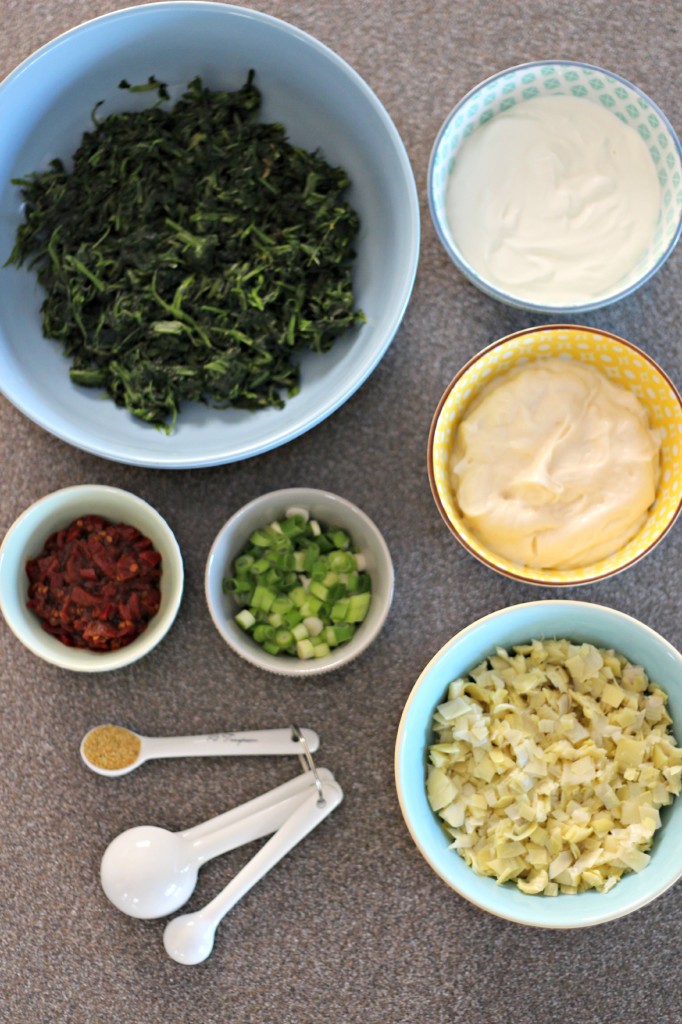 Here's what you need:
1 cup MIRACLE WHIP Dressing #proudofit
1 cup Breakstone's Reduced Fat or Knudsen Light Sour Cream
1 14 oz can artichoke hearts, drained and finely chopped
1 9 oz package frozen chopped spinach, cooked, cooled and well drained.
1/2 tsp. garlic powder
3 green onions thinly sliced
3 canned chipotle peppers in adobo sauce, chopped
I actually squeezed the water out of the spinach to make sure it was really well drained.
Combine ingredients.
Refrigerate 1 hour or until chilled.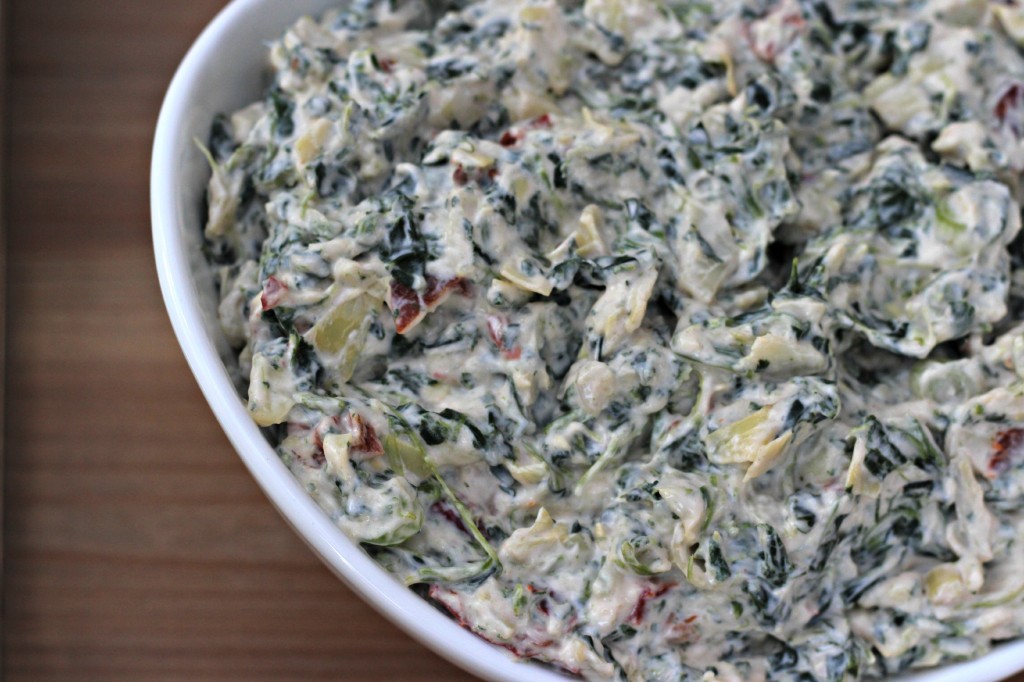 Yep, it really is that simple! You know me, I love anything spicy and with a bit of tang. This MIRACLE WHIP Creamy Spinach & Artichoke Dip doesn't disappoint. You can't beat this unique, one-of-a-kind creamy blend of sweet and tangy. You can also substitute 1 4 oz. can chopped green chilies for the chipotle peppers if that's more your style.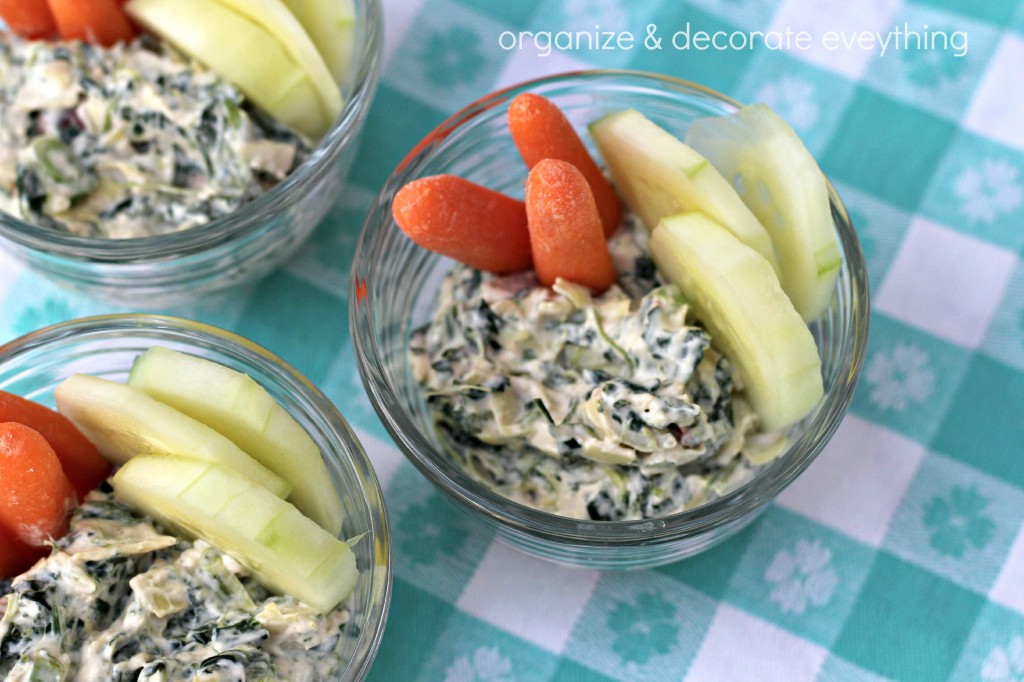 I try to make everything as easy on my guests as possible so I made individual dip cups for everyone. Just add a couple spoonfuls of dip to a small bowl then add the veggies and/or crackers around the side of the bowl. They're easy to carry around and to get seconds, plus no chance of double dipping.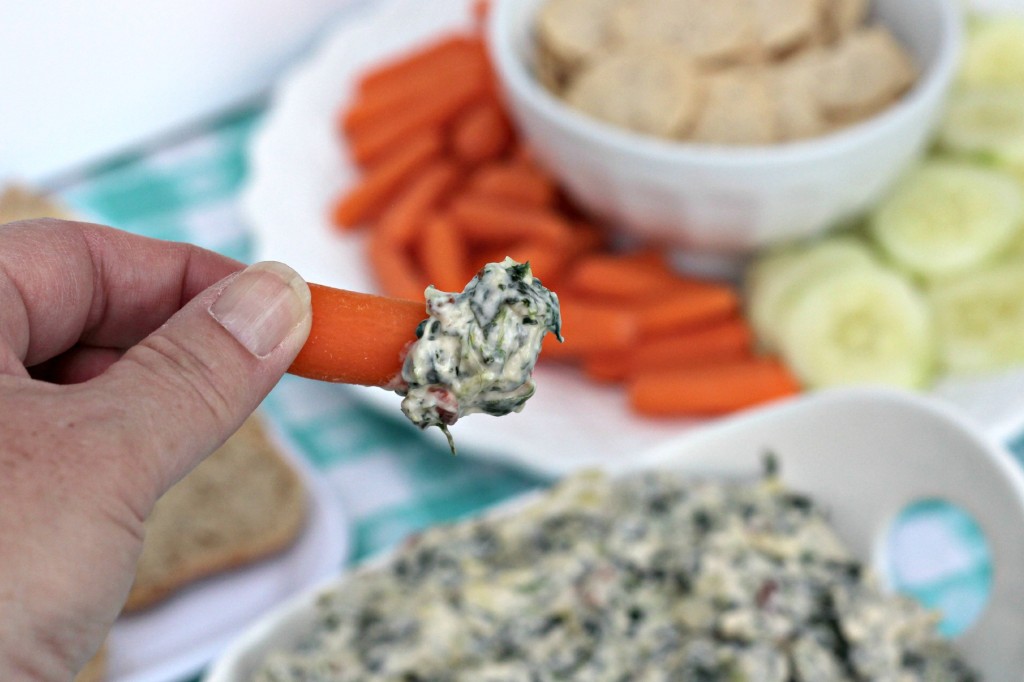 This dip is delicious with so many foods, so have options for everyone. My favorite was the carrots and the kids favorite was the bread. I even had gluten-free crackers available. You have leftover dip? No worries. Spread a thin layer of MIRACLE WHIP Creamy Spinach & Artichoke Dip onto crisp pizza crust or flat bread and top with finely chopped fresh veggies. Yum, I know what I'm having for lunch tomorrow.
And because I think MIRACLE WHIP #proudofit has the best videos, here's another great one.
MIRACLE WHIP and Proud Of It!
For more stand out recipes and ideas visit MIRACLE WHIP.com
Facebook: MIRACLE WHIP
Twitter: MIRACLE WHIP
Check Out These Related Posts