Baby Ella hasn't arrived yet, but her room is almost ready for her. Ella will be my 6th grandchild and 1st granddaughter. (I know, I don't look old enough to be a grandma. I hear that all the time, but you can tell me again if you'd like.) Chris and Emily have almost 3 year old Parker and are expecting Ella on May 19.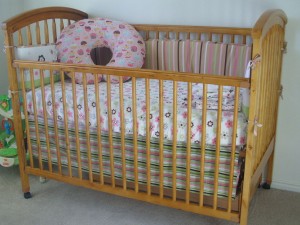 What sweet, girly bedding.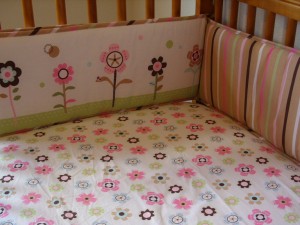 And matching valance. Don't you just love polka dots and stripes?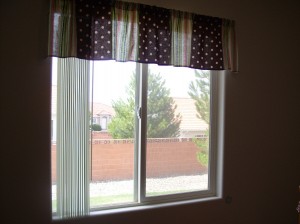 The pretty little flowers have been attached to the walls. They're not allowed to paint the walls where they live, so these will do for the color needed.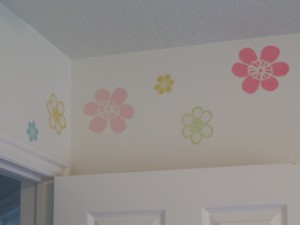 And the cute fabric bags have been hung on the wall. I have never seen these before. They got them on-line from Wal-Mart. They hold the things that would normally be on a changing table.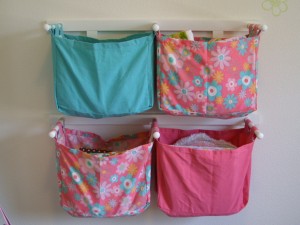 They're really quite large and hold a lot of baby items. They don't actually look too tough to make. Maybe I'll try it one day.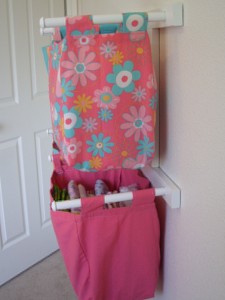 The dresser has been painted a bright green and the closet has been organized with all the things a new baby needs.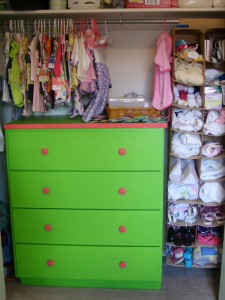 All the pretty little dresses have been hung up.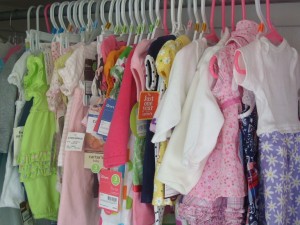 And the butterflies have been arranged. Parker was just showing me the butterflies that are going to be made into a mobile for Ella.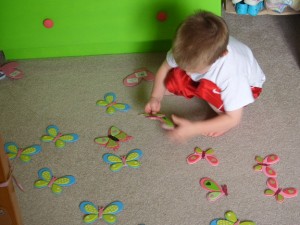 Ella will be here in a couple weeks and we can't wait to meet her. Her big brother is pretty excited too. Oh, so are mom and dad.
I'm linking to:
Baby Week at Oopsey-Daisy