I was contacted to review the new Martha Stewart Wall Manager system available at Staples. Since I have a small office area, a system like this was perfect for my space. There are 4 different modular boards and many accessories to choose from to build your own customized system.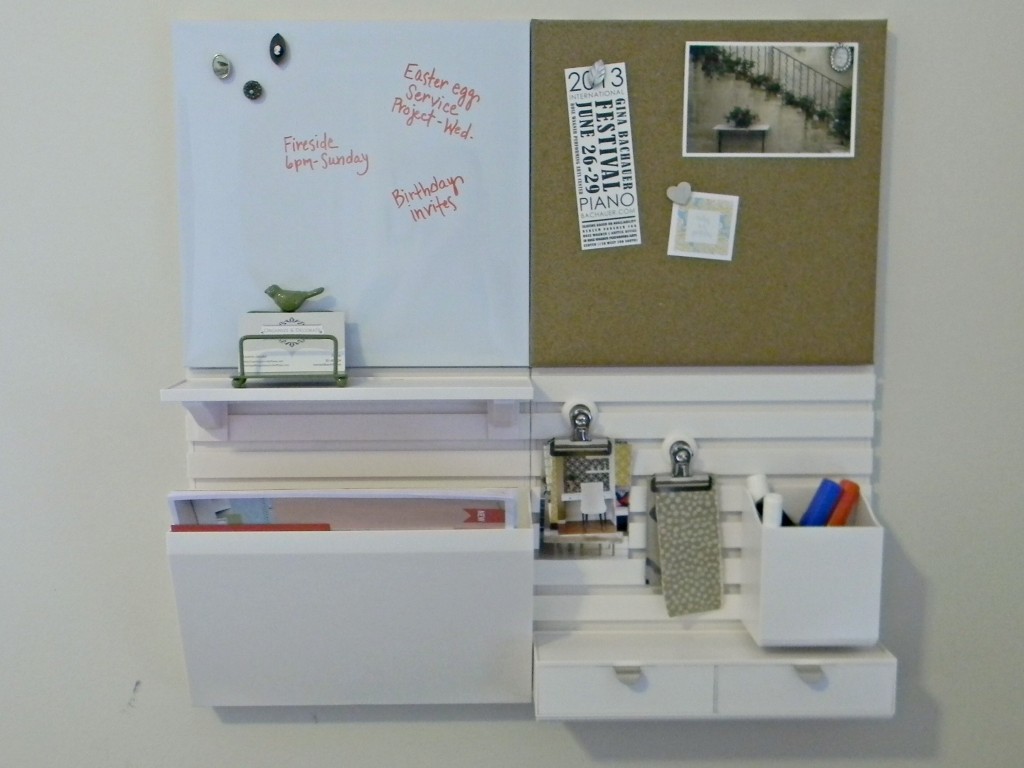 Think of all the areas the wall manager would work in your home. It would be perfect in children's rooms to help manage their homework and study area or display some of their favorite pictures, party invites and special mementos. What about in the mudroom or back entry to help manage the whole family with the calendar system and cork board for upcoming events and family schedules. Or the kitchen to free up  counter space, jot down phones calls, keep shopping lists and hang a towel.
Of course you could also use it in an office space or desk area like I have. It's perfect to keep all your work related notes and projects close at hand. I also keep track of things going on in my family life. And it doesn't hurt to have a pretty picture tacked up when I get a little stressed with everything that has to be done.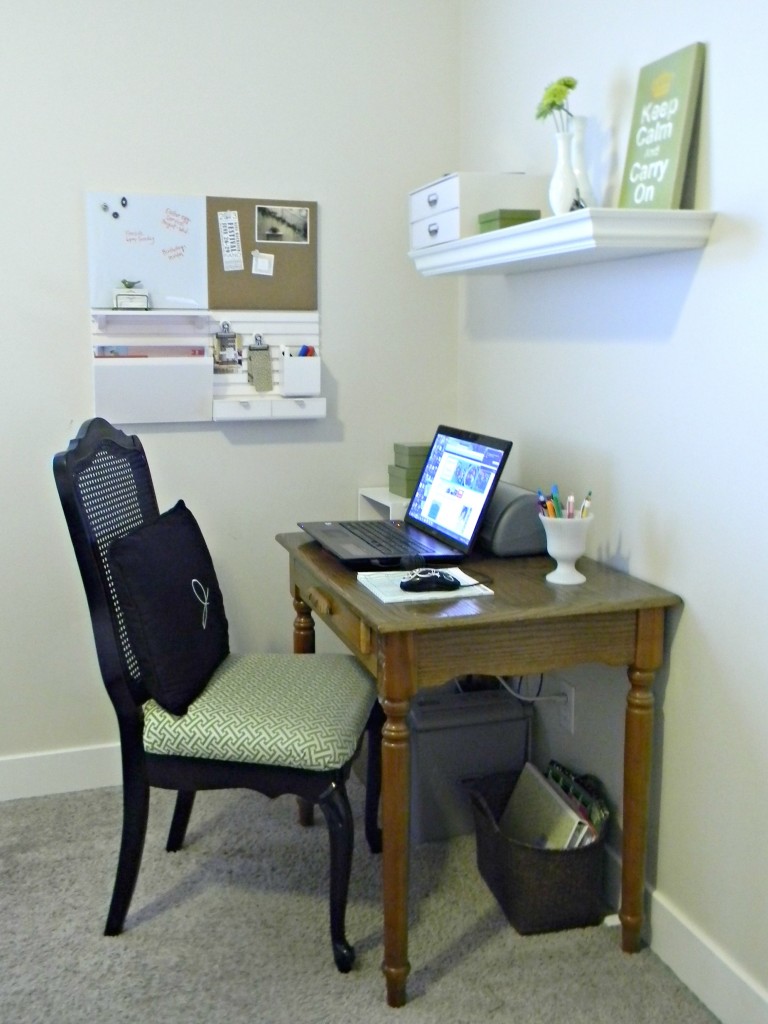 The system is easy to keep clean by wiping down with a damp cloth. There are numerous accessories to add to the wall system too like: caddies, clips, hooks, shelves, drawers, and shelf boxes. The dry erase board is also magnetic.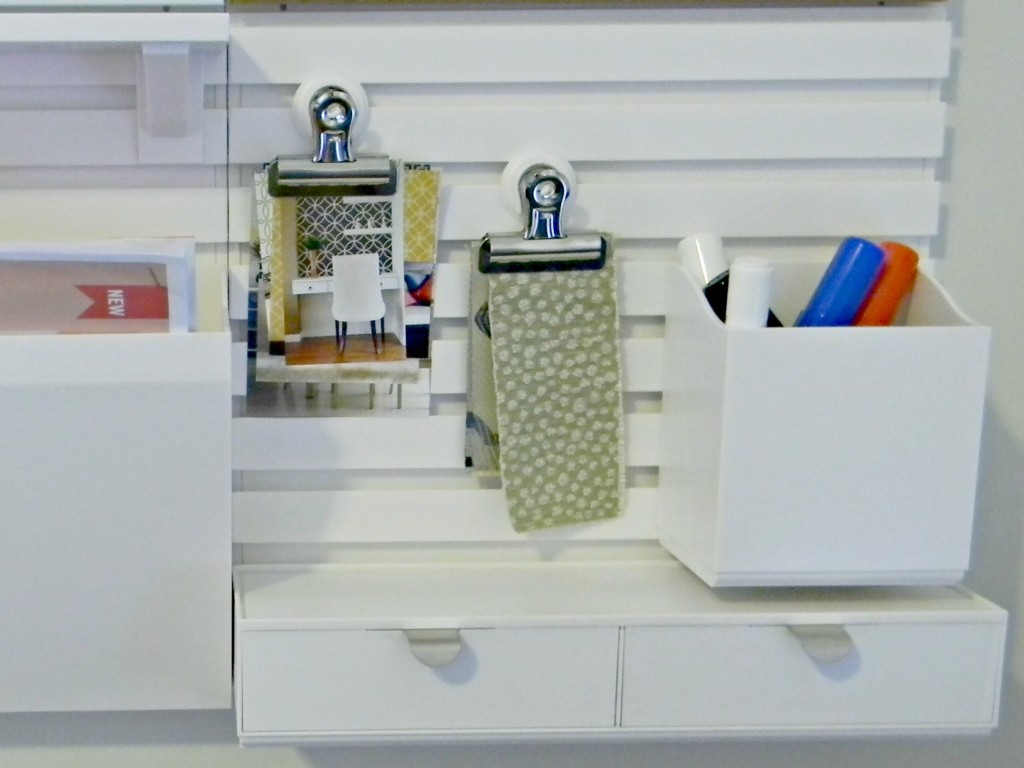 The wall manager is easy to install in just a few minutes and can be hung in a vertical, horizontal, or square configuration. I chose a square for my space. You can also choose from white or black systems. It took me only a few minutes to install the boards by using the built-in bubble level and a hammer. The top panels snap in place then the accessories snap into the panel fast and easy.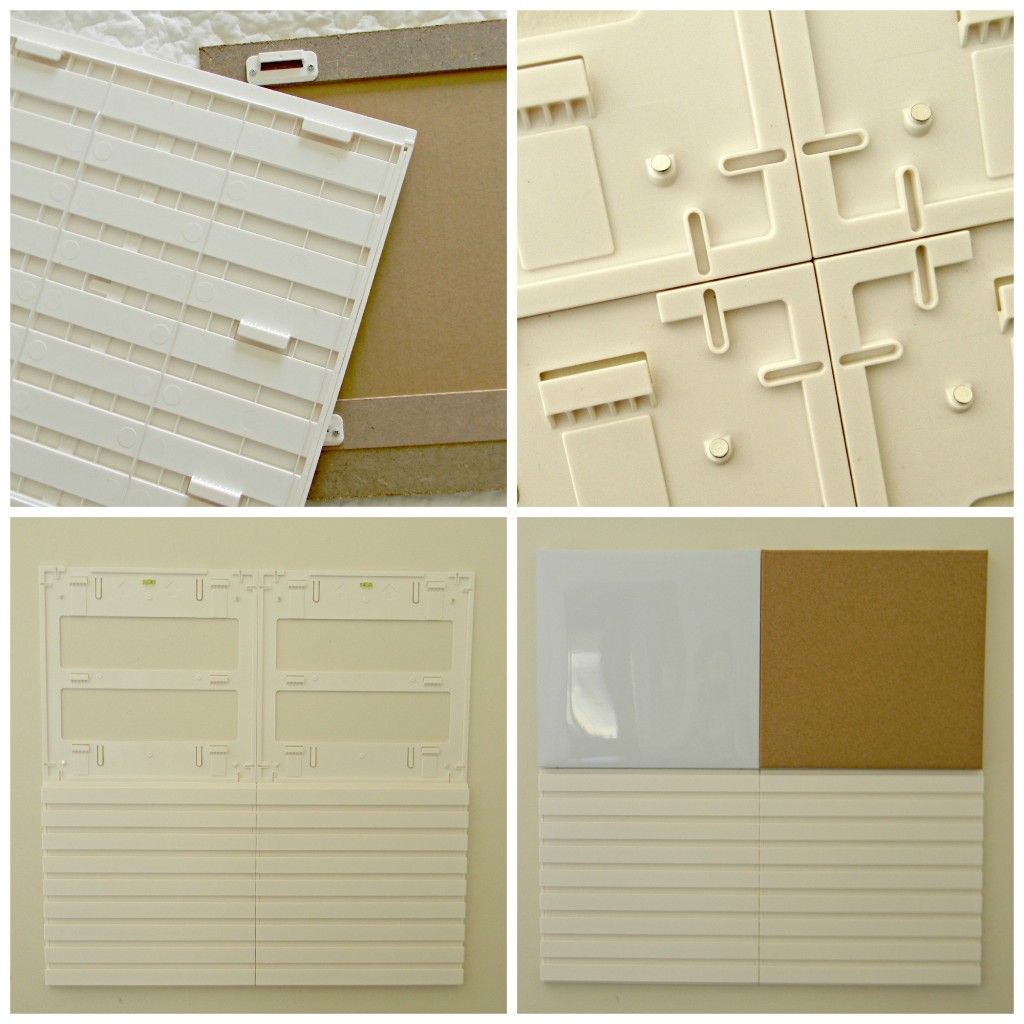 I hope you like the Martha Stewart Wall Manager system I customized because one of you are going to be lucky enough to win one just like it. There is also a special promotion going on right now: 40% off Wall Manager Accessory Boards! Since the boards are already a great price this is an incredible deal.
Follow the directions in the Rafflecopter below to be entered to win.