This post brought to you by Bed Bath & Beyond. All opinions are 100% mine.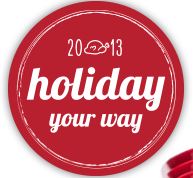 Do you have a hard time coming up with new ideas to make your holiday celebrations stand out? Bed Bath & Beyond has you covered. Holiday Your Way is full of inspiration, ideas, and solutions to help you throughout the holiday season. Take a look around to get delicious recipes, entertaining tips and ideas, quick and easy decorating tips, and even gift ideas. Everything you need to be able to create a Holiday Your Way.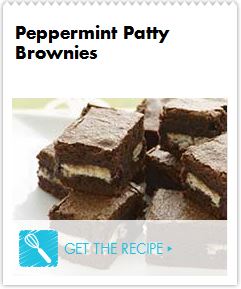 Each week Bed Bath & Beyond will bring you new recipes and instructional videos to help you stay on track as you prepare for all the holiday festivities. I love all the Holiday Recipes. You can bet I'm going to be trying some new ones this season. The Bacon, Cream Cheese Tomatoes look delicious and my kids would love the Peppermint Patty Brownies.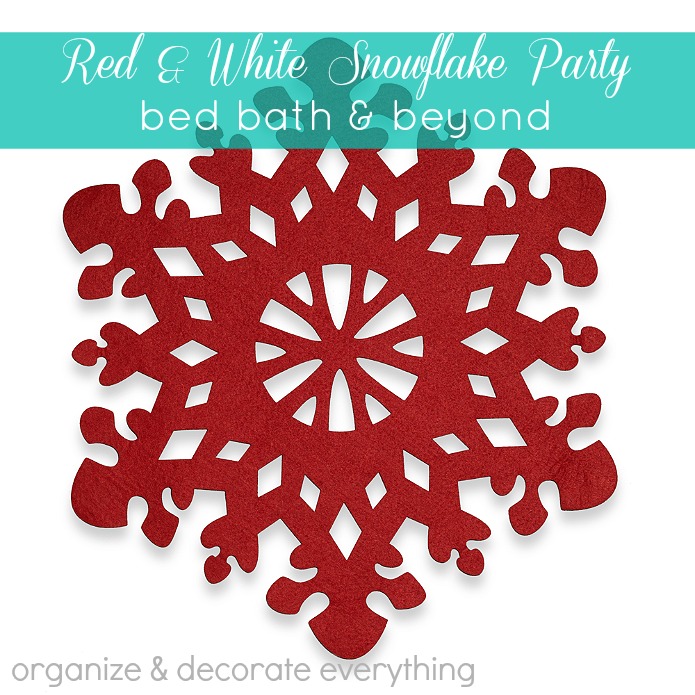 I got some great ideas from the Holiday Entertaining area so I decided to put together a virtual Red & White Snowflake Party. What's so great about this party is that it can happen anytime between now and throughout the rest of Winter. I've found through experience that I need to plan ahead to make things happen, so why not let Bed Bath & Beyond help you with the process.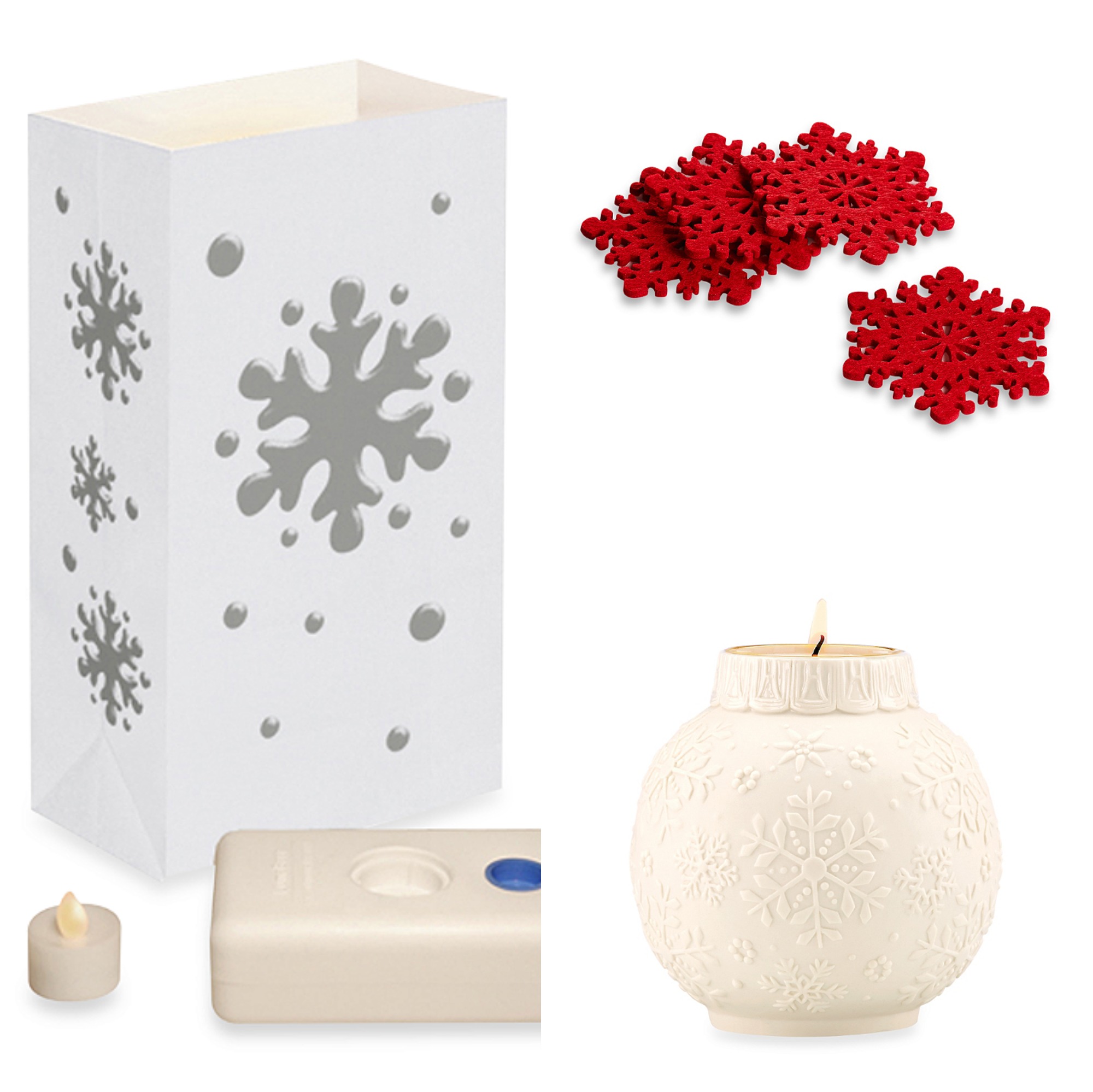 Are you ready for the party? Let's start with the decorations. Line the walkway wih this Battery Operated Snowflake Luminaria Kit to welcome your guests. Make snowflakes out of white cardstock then hang from ceiling, over dessert table, and doorways. Hang red Snowflake Felt Coasters with white paper ones to complete the look. Place Snowflake Votives around your home to create holiday warmth and a soft glow.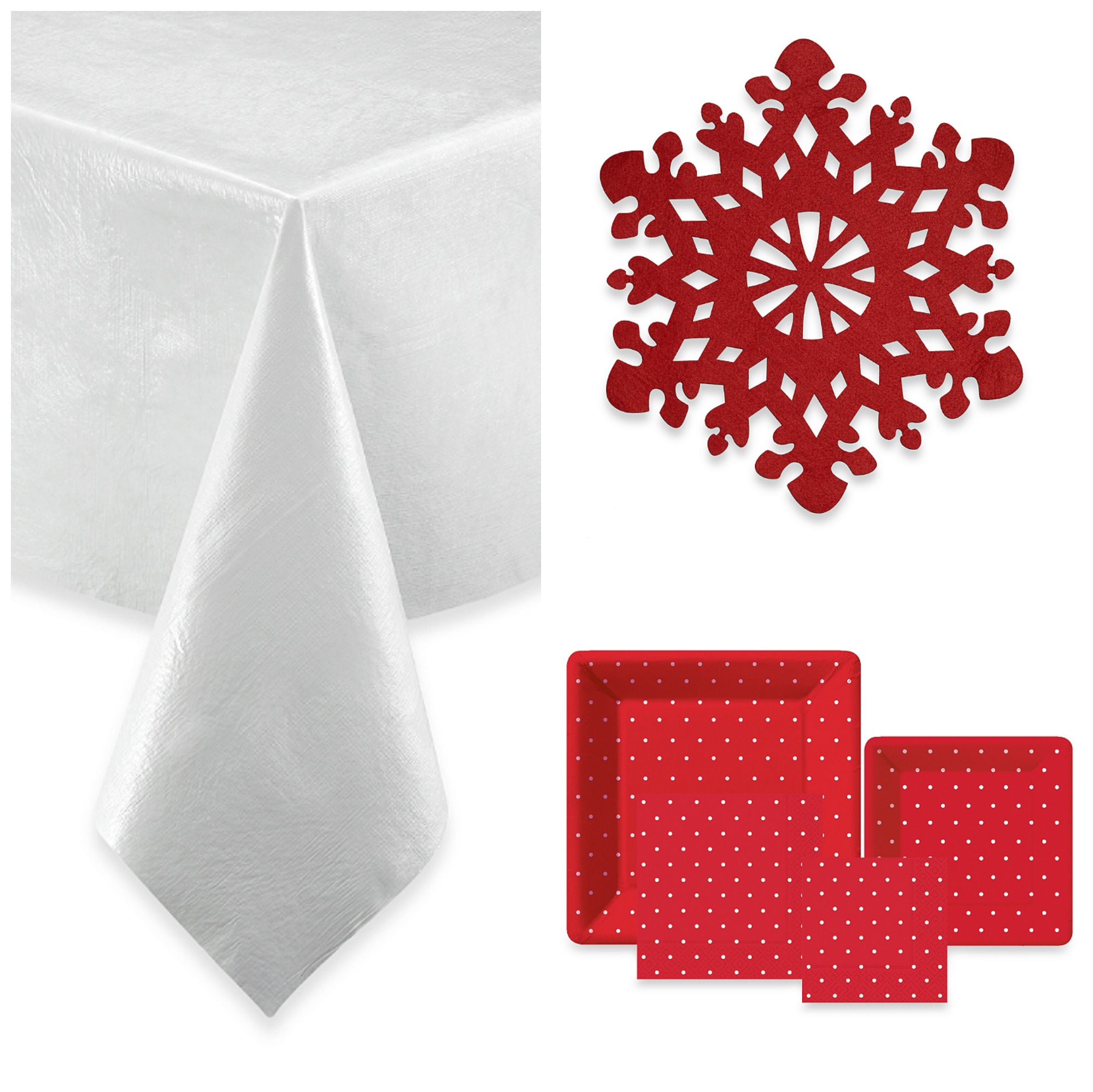 Have the dessert table ready when guests arrive. I chose a white Vinyl Tablecloth for the base of the table. It will be easy to wipe off any spills. Place the Snowflake Felt Placemats around the table for decor and added color. Use paper products for easy clean up. The Swiss Dots Red Collection Kit is perfect for this party.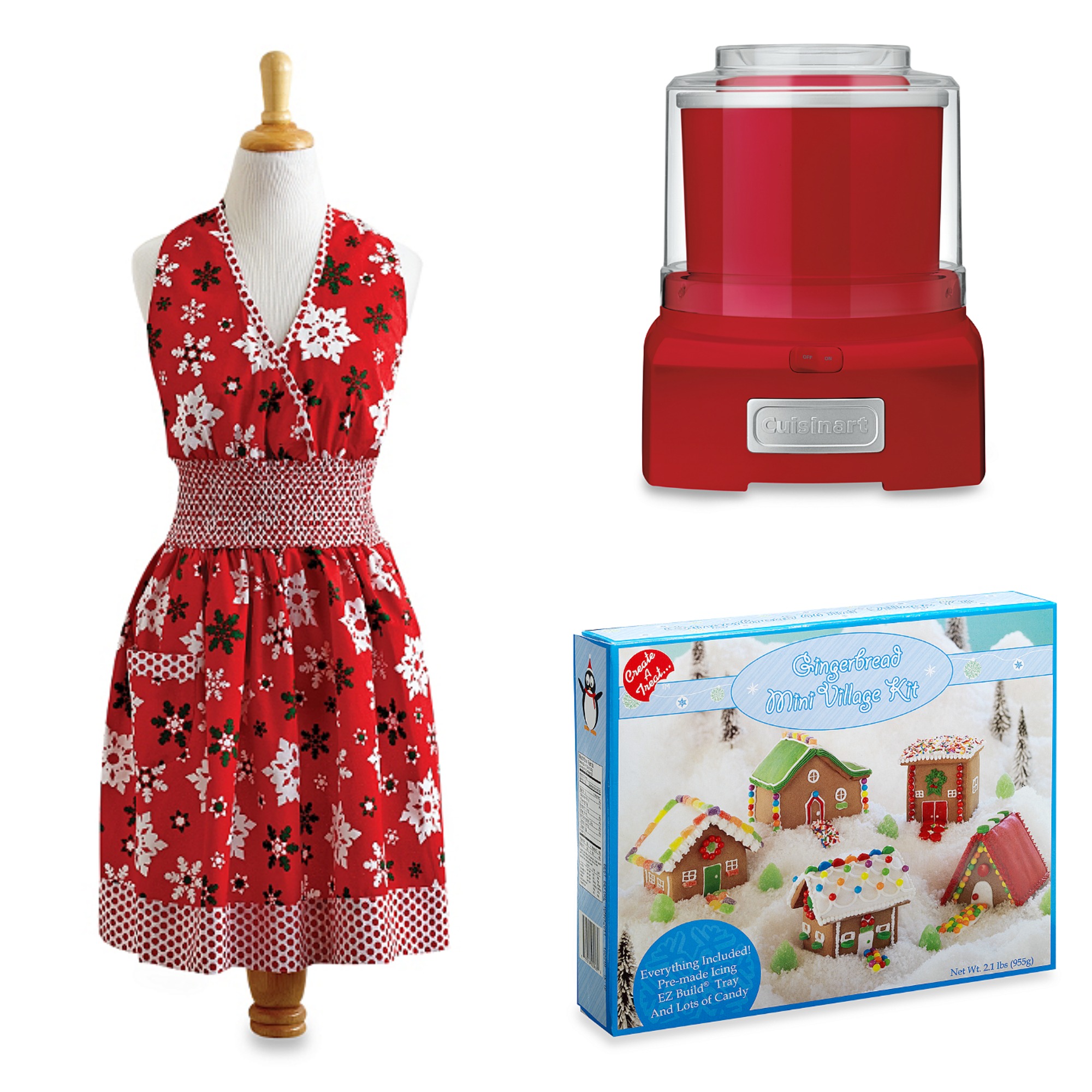 Now it's time for the fun. While you're getting the party ready and the dessert table set up why not look really cute in this awesome Snowflake Apron. Make ice cream for the party in this Cuisinart Ice Cream and Sorbet Maker. It's red, of course, to go with the theme, plus it's pretty. Who doesn't love making gingerbread houses? Have everyone at the party make cute little gingerbread houses starting with this Gingerbread Mini Village Kit. What a fun party! And since it's already planned, the only thing to do now is plan a day and send out invitations.
Do you want more great party ideas? Check out Holiday Party Themes in the Entertaining area. What kind of party will you throw for your friends and family?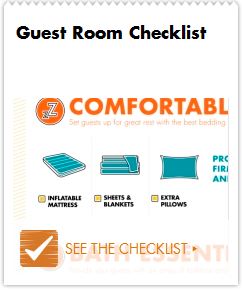 Are you having house guests this month? Check out this awesome Guest Room Checklist so you don't forget anything to help your guests feel comfortable.
Do you want to share your great tips and treats for the Holiday season? Leave a comment to share and a link to your post if you have one on the subject. I'm so excited for this holiday season!