I am in sunny Southern California with my family enjoying a wonderful long weekend. But before we left Utah we took a beautiful drive thru the mountains to enjoy the Fall colors. And it's a good thing we did, it snowed up in the mountains the morning we left. Here are some pictures to enjoy: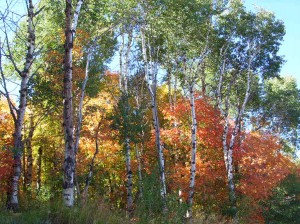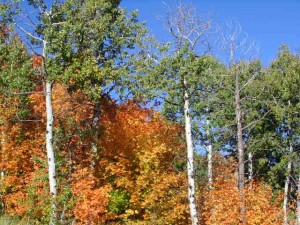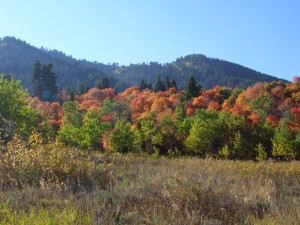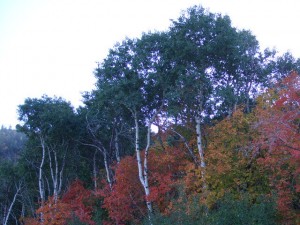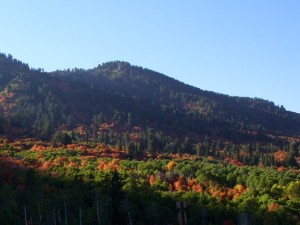 These are some of the leaves Ammon brought home: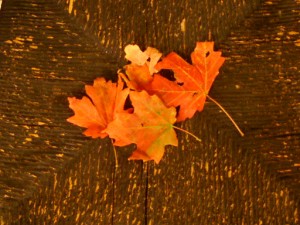 This is what the mountains looked like as we left our home for Cali. What a difference 3 days make: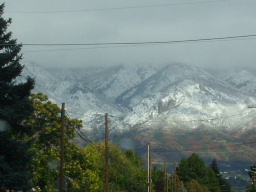 So beautiful, but I'm not ready for snow yet. I love the contrast though, winter in the upper mountains and autumn in the lower mountains. It was 92 degrees where we're at today. I'm linking this to Hooked On Fridays at Hooked On Houses. Click on over there and see what others are hooked on this week.
Tuesday was my 300th post. Don't forget to enter the giveaway I have going on right now to win one of these awesome bags/purses from PURSE-N-ALITY.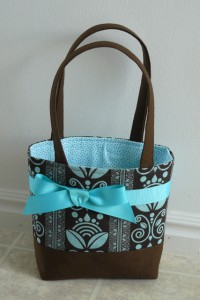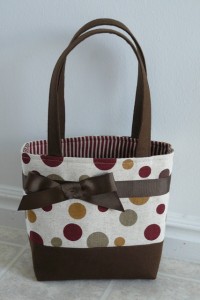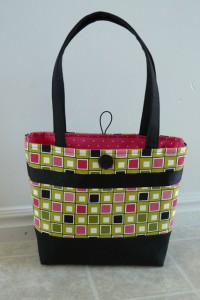 How cute are these! Go here to get all the details on how to enter and Good Luck! Have a Beautiful Weekend!