Hi Friends! I've been gone for a while but am so happy to be back with you again. I'm just trying to figure out how to find balance with my health issues, new responsibilities, and blogging. I know we all have the same hours in a day but I am having a hard time trying to figure out how to accomplish all I need to within those hours. Wish me luck, but as I figure it out I'm going to make sure I find time to share my projects with you again. Let's start with this Garden Spring Mantel with a slight nod to St. Patrick's day.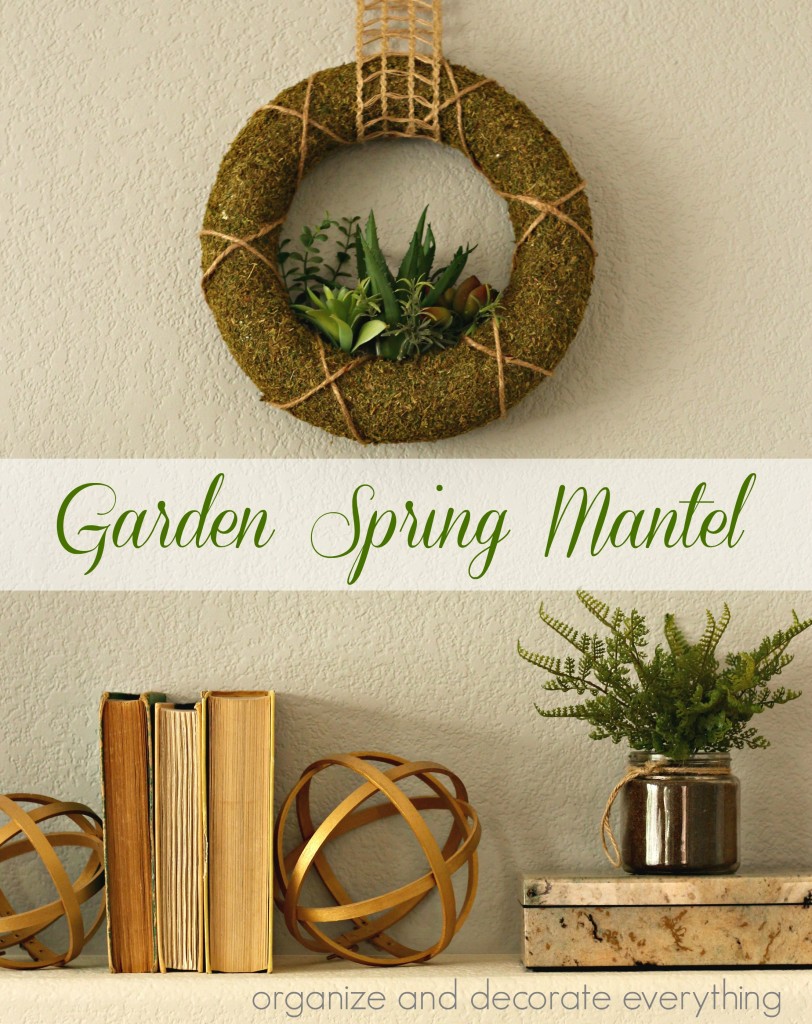 My favorite way to decorate my mantel is to scour the house for home decor items that will work with the current season or holiday. I decided to use faux plants and a touch of gold for this Spring mantel. It can work for St. Patrick's day but isn't so obvious that it's not also perfect for Spring.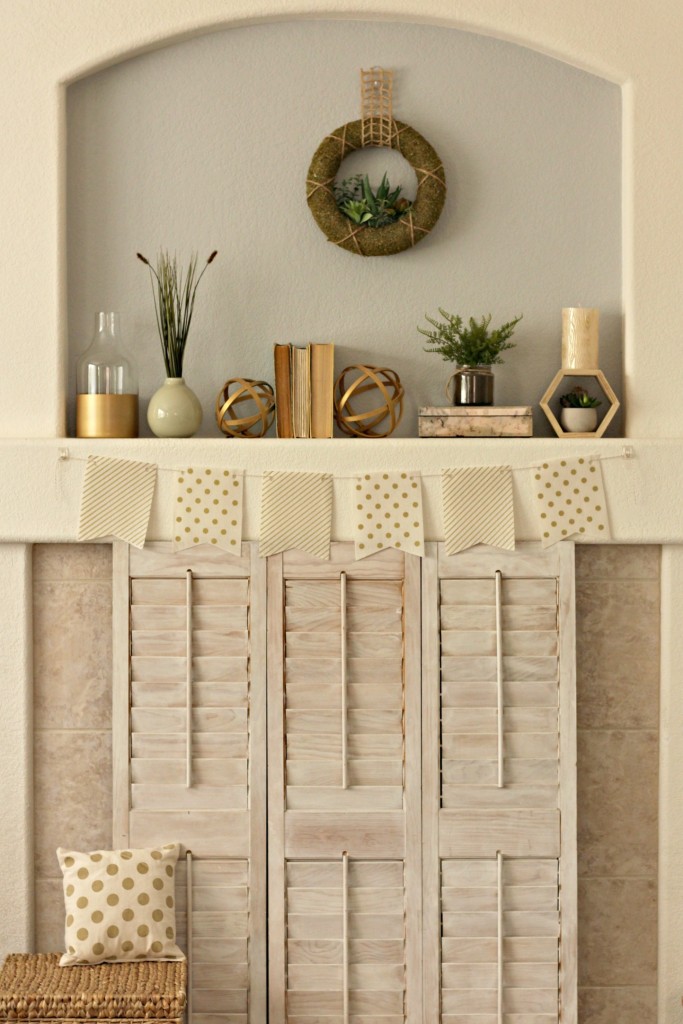 The basket in front of the fireplace is functional and holds blankets to use while watching television. The little gold polka dot pillow was purchased in the Target dollar spot area last year. It matches perfectly with the banner above.
Add easy glam to a regular glass bottle by painting the bottom third of the bottle with metallic paint. Simply tape off the area and paint two layers to the bottom of the bottle, letting the paint dry between layers. Remove tape while paint is slightly wet.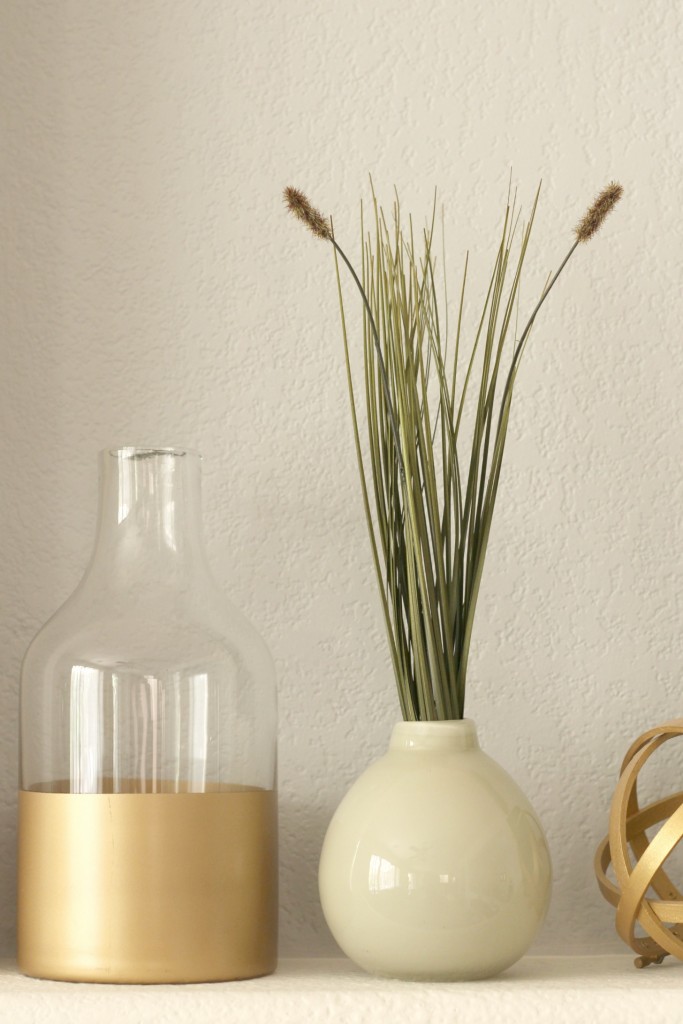 Make the wood spheres by first painting the embroidery hoops gold. Click over to the Wood Sphere post to see how to inexpensively and easily complete the spheres.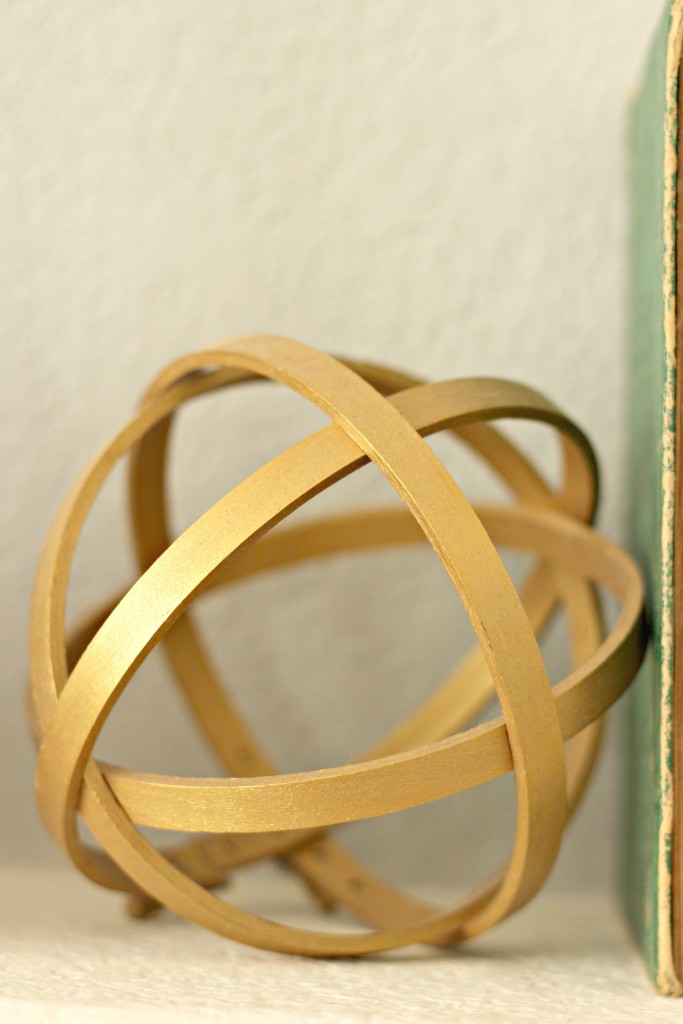 Old books are one of my favorite items to use in decorating. You can use them with the spines showing or not, standing or laying. You can also use them to add height to items. The wood spheres also make great bookends.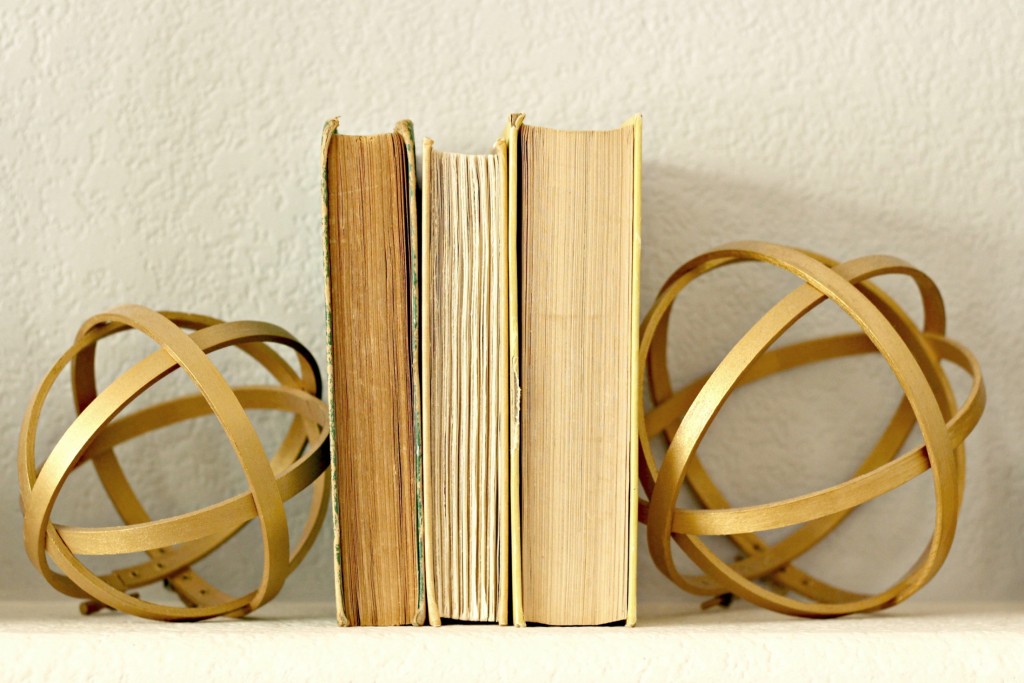 Can I just admit that I forget to water house plants! I love live plants on my front porch and back patio but I just can't have them inside, so I use fake ones. I used a faux marble box to add height to the plant and a wood hexagon to add height to the candle. Make sure to vary heights of decor items on your mantel it keeps the eye moving and adds interest.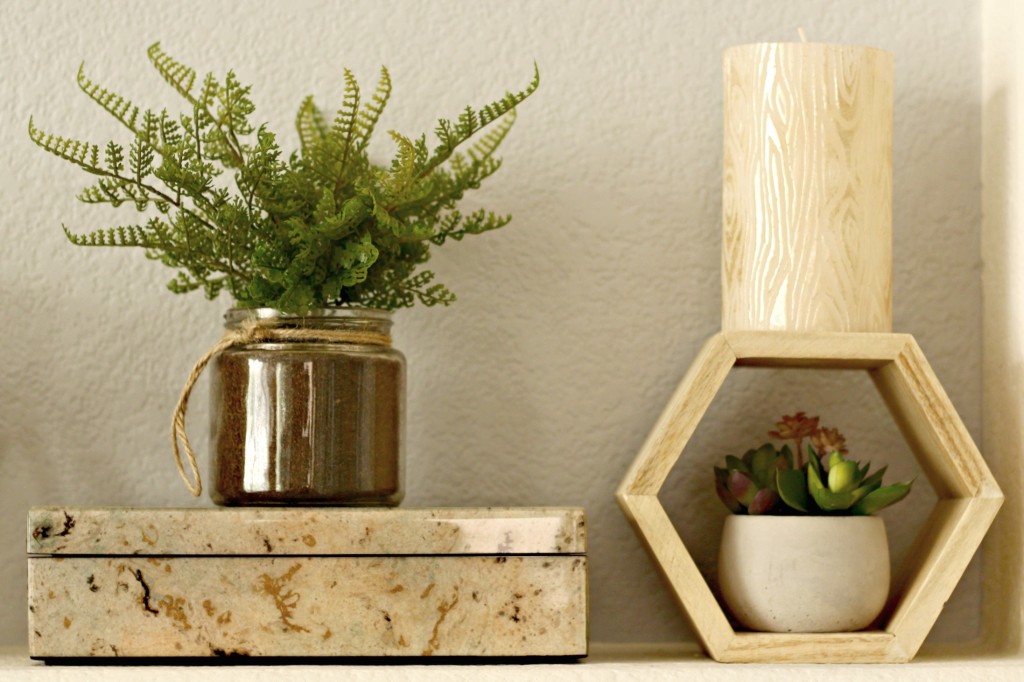 The fabric banner was also purchased in the Target dollar spot but it would be simple to make by using your favorite fabrics.

The moss wreath was bought at WalMart last Summer for only $2. It had a few succulents but I added a few more by hot gluing them in place. I glued rope around the wreath to add more interest then added the ribbon to hang it from.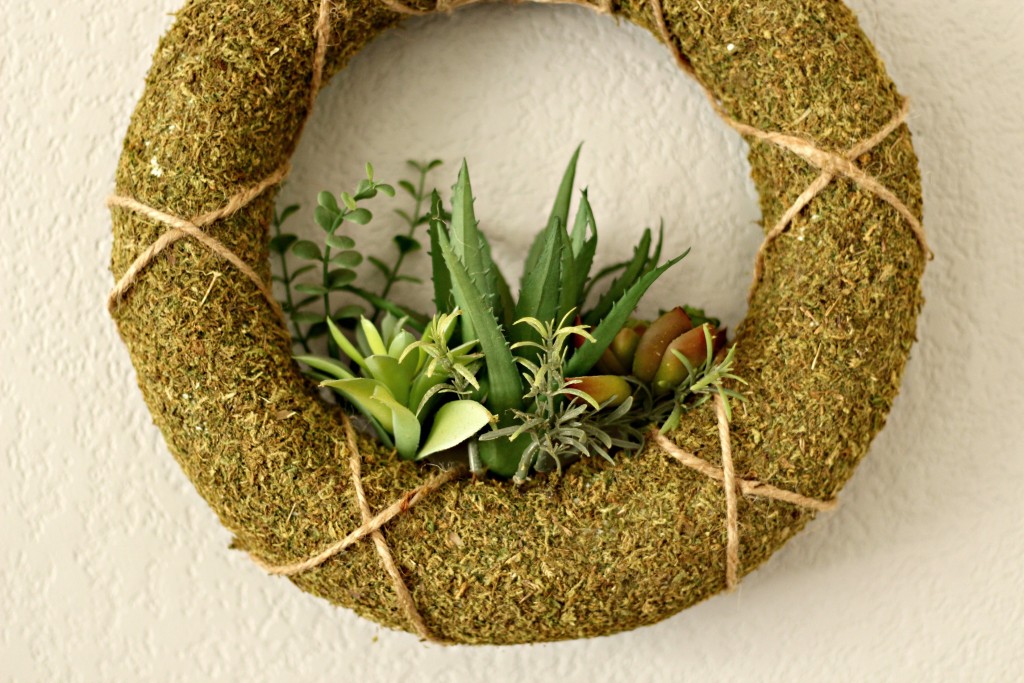 The moss sure does shed easily so the wreath is out of reach.
I love changing my mantel but if I can't in the near future, this one will look great through Spring and Summer. Thanks for stopping by. Happy decorating!