I love taking a day to celebrate and honor our Fathers, Husbands, Sons, and all the important men in our lives. We're going to be celebrating Father's Day a few weeks early with hubby so I decided I better get started on planning now. I made these Father's Day Printables that can be used for so many things. Think: banner, cupcake picks, candy labels, gift tags, straw labels, and so on, or enlarge one and frame it for dad's desk.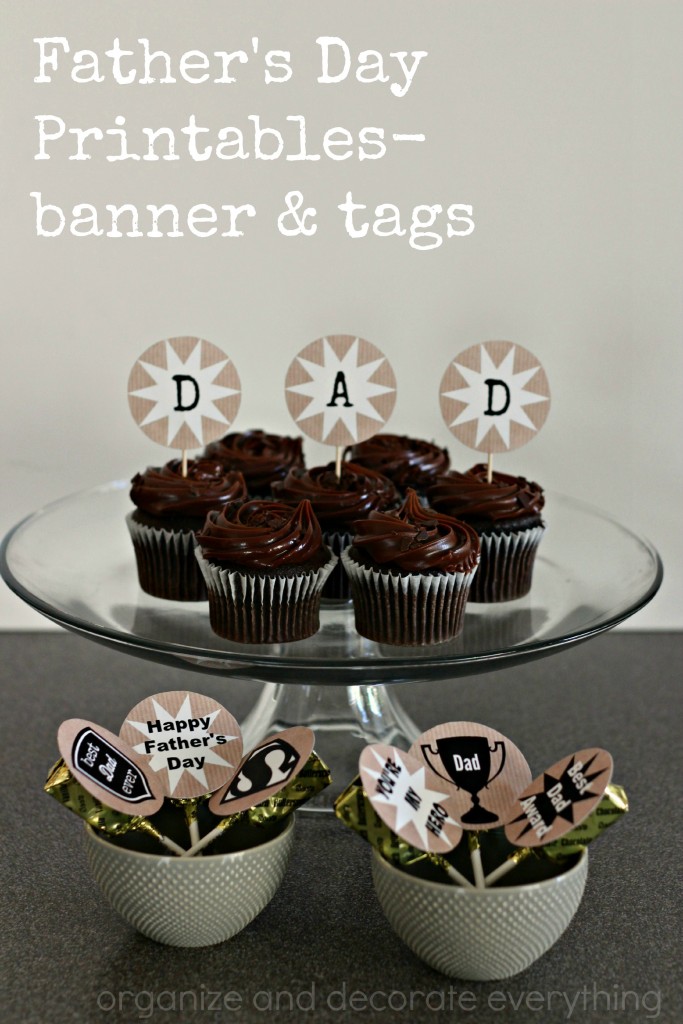 We had a little surprise party for dad (hubby) to give him a few treats and let him know how much we appreciate him. I made the printables neutral colors so they can be used in almost any setting.
Print them off as a full sheet.
Or resize them before you print to use as gift tags, picks, or a smaller banner. Click on the highlighted links below each printable to save and print.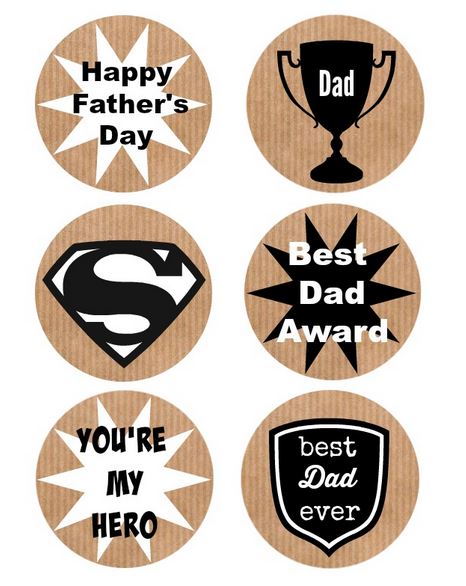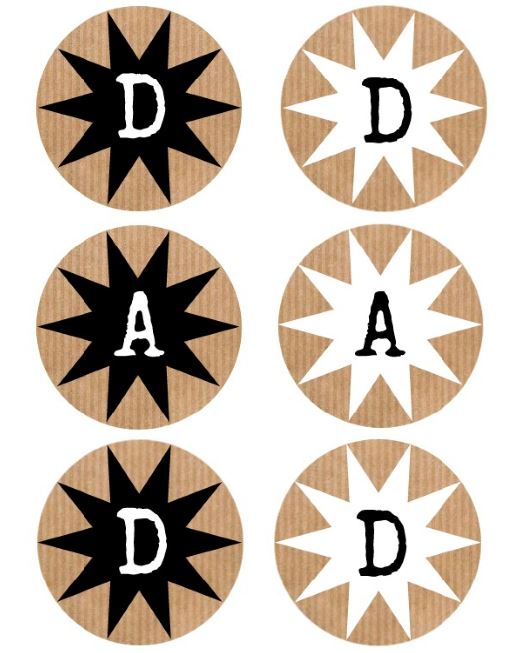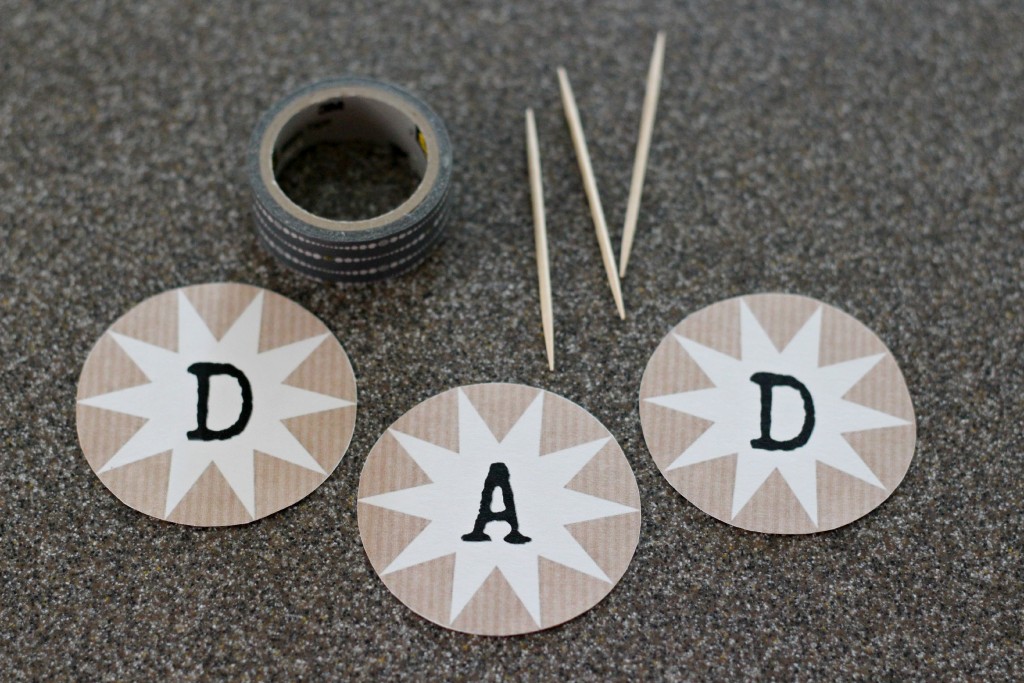 Even if you only have a few minutes you can use these printables to make dad's day a little more special. Make picks for cupcakes or a cake by printing them at 5×7 or 4×6 size. Cut them out, use washi tape to attach them to the toothpicks, and stick them in the cupcakes.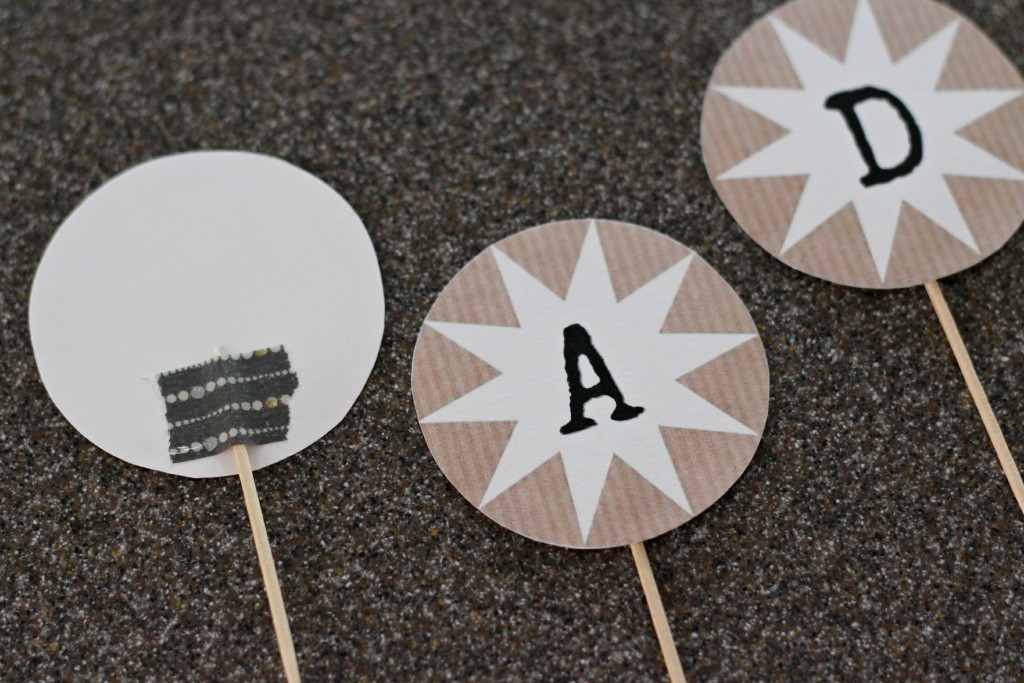 We also purchased dad's (hubby's) favorite suckers. Have you tried See's suckers? They're my favorite too. We attached the smaller tags to the suckers.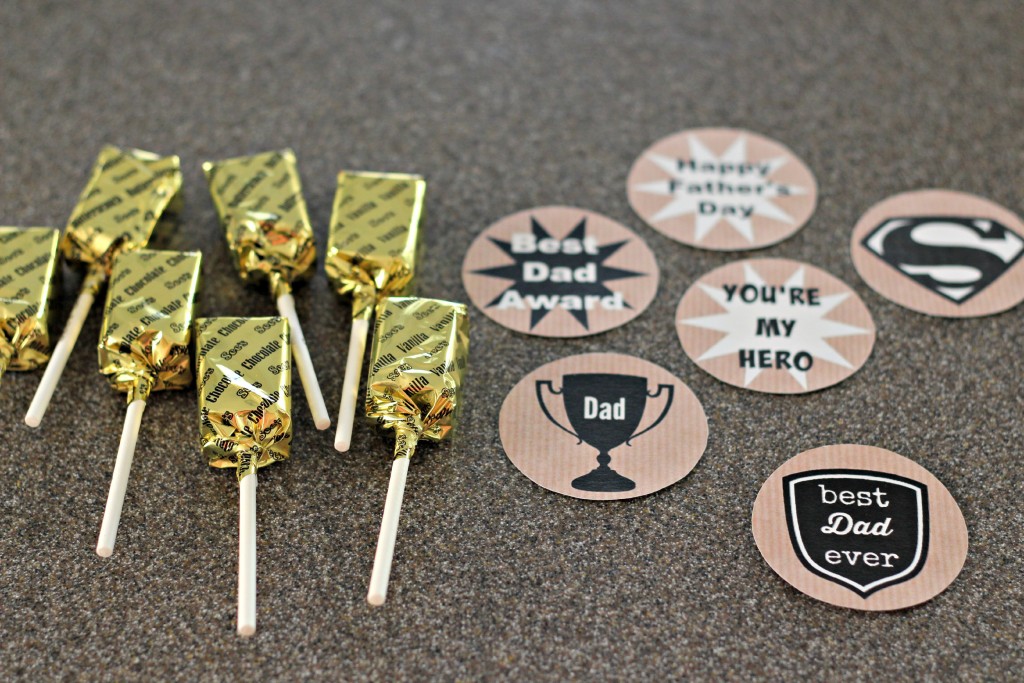 Just use double sided tape and display them in a bowl or in a gift bag for dad (or hubby).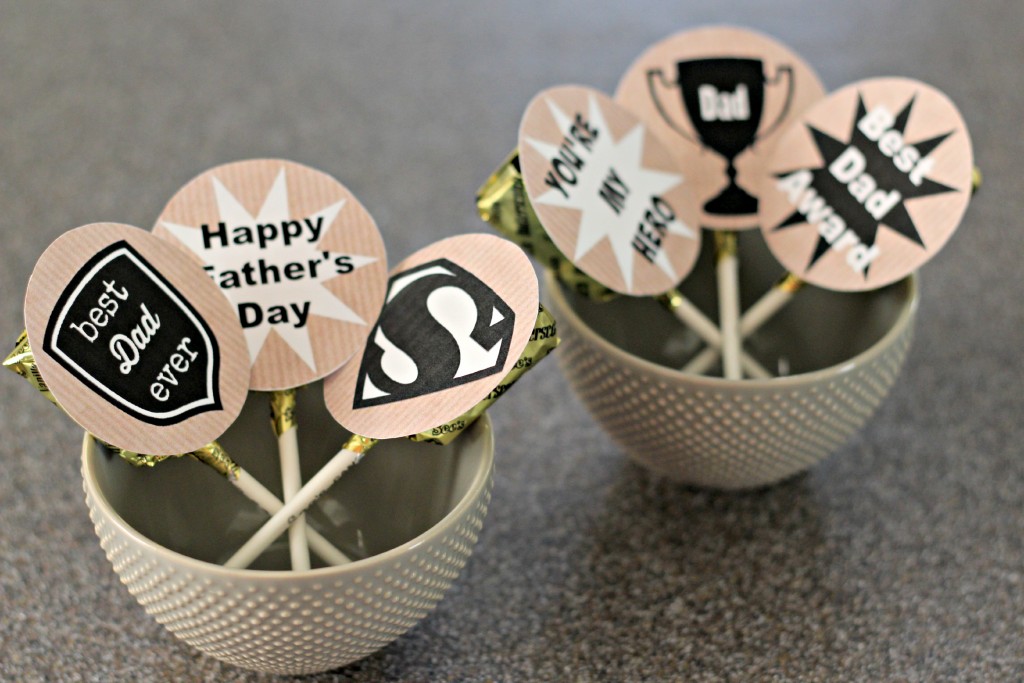 I was running short on time so I purchased the cupcakes, but hubby and the kids didn't seem to mind.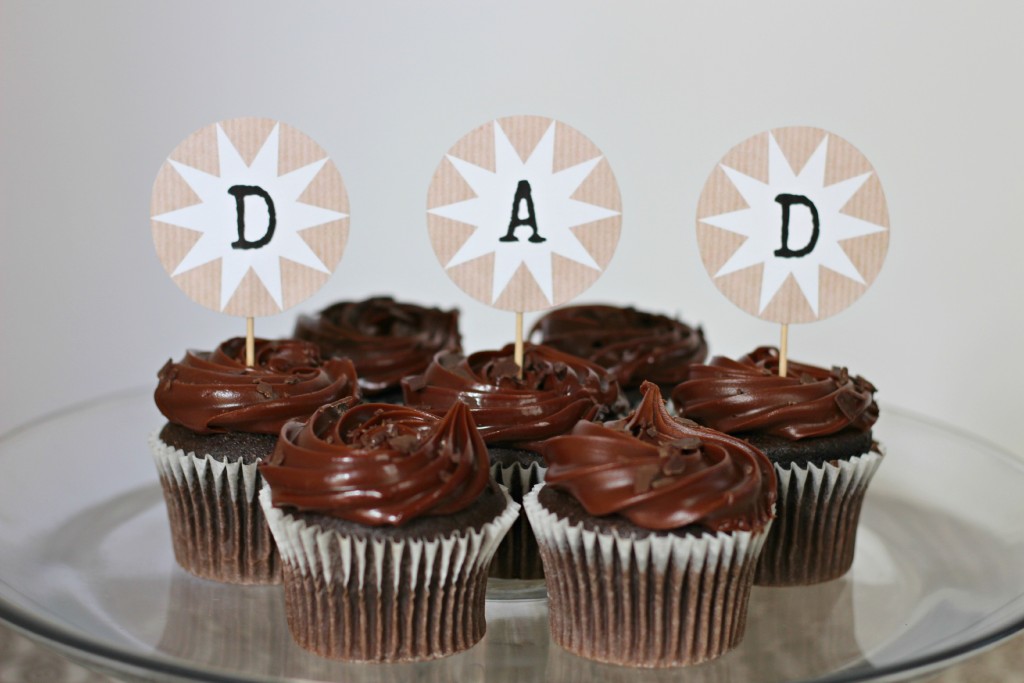 We used the full size sheet of tags to make the banner. Have the kids cut the circles out if you're opposed to cutting circles, like I am.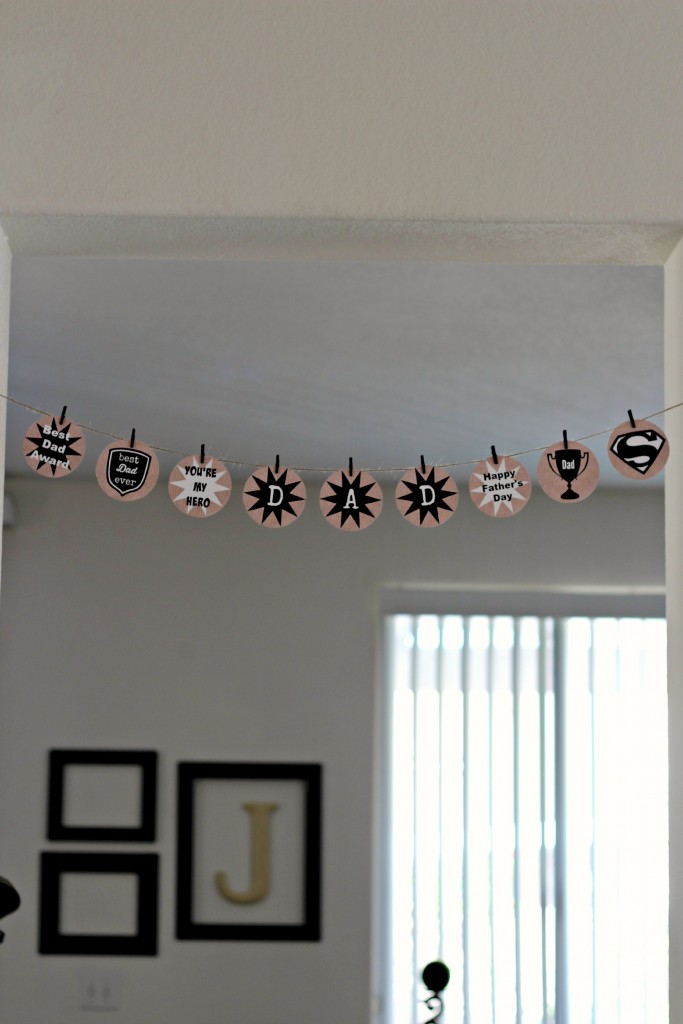 Then attach them to twine with tiny clothespins.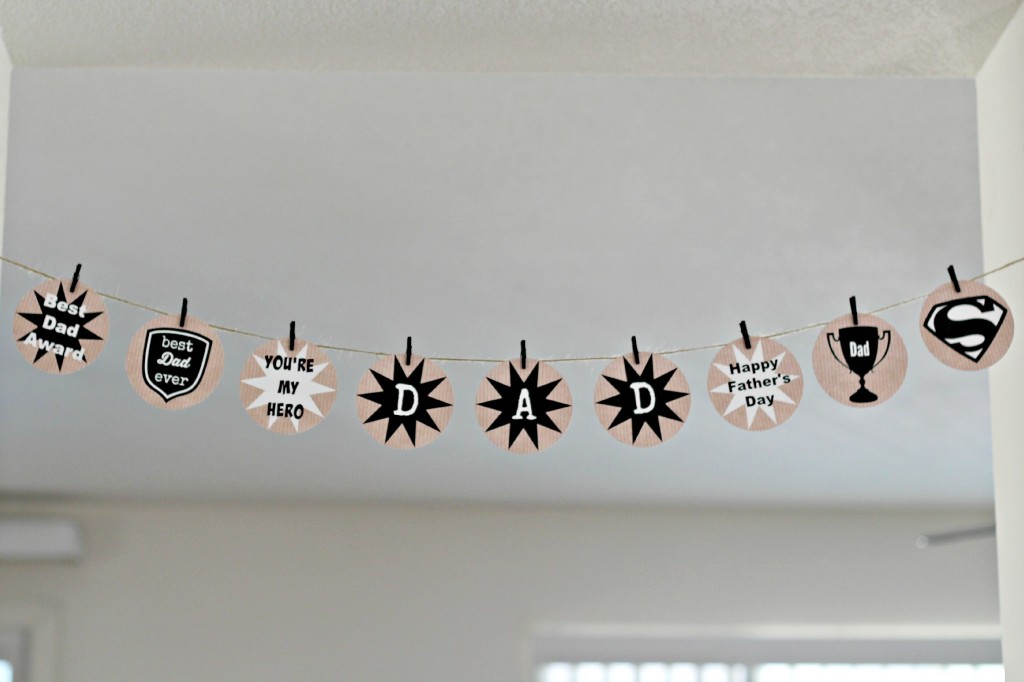 We had a few visitors so the cupcakes and suckers were gone in one day. Hmm, seems like we might have to celebrate Father's Day again.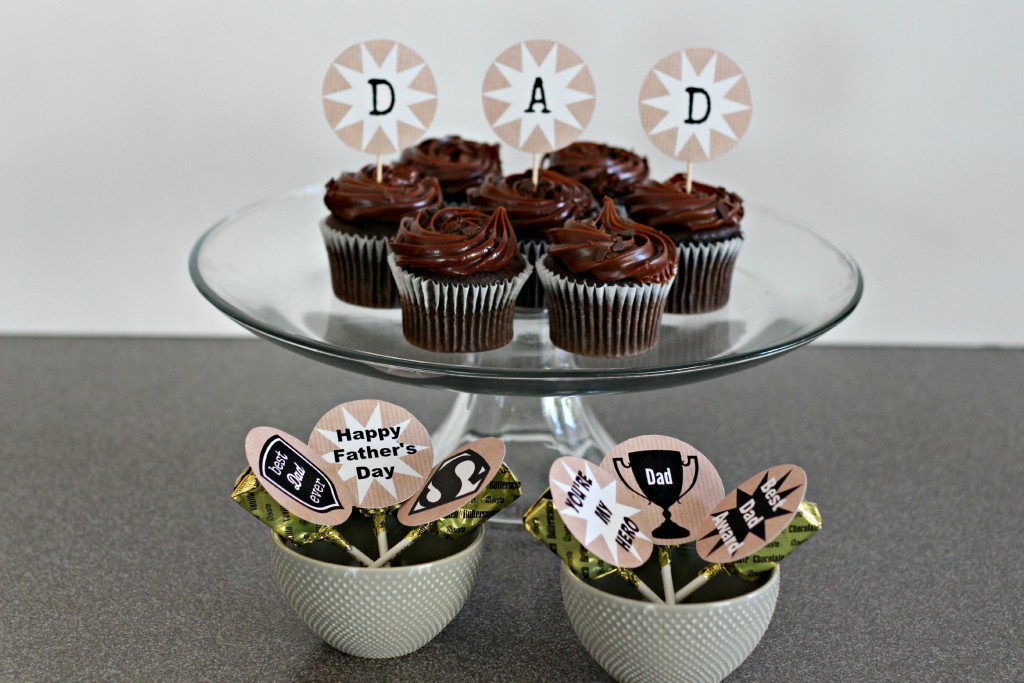 If you would like to use these printables for yourself, just click the link below each print. Printables are for personal use ONLY and are available to subscribers of Organize & Decorate Everything. SUBSCRIBE NOW to get full access to all printables. I would recommend getting the posts delivered by email.
I have had a few questions about sizing the printables. If you save the printables to your computer you can then select the size you desire before you print them out.